perletwo posting in

scans_daily
Really? Nobody's posted any more of Batgirl #13 than that
one preview page
we saw a while back? I know it was kinda fillerish, but it had a few cute bits. So let's have at them, shall we? Total of 4 pages, 3 whole, 2 halves.
Det.
McHandsome
Nick Gage is after a man who's killed his wife. He corners the man on a roof, only to find the man is really Clayface, who knocks Gage off the roof. "Sorry, babe," he mutters on the way down, only to hear, "Don't apologize --"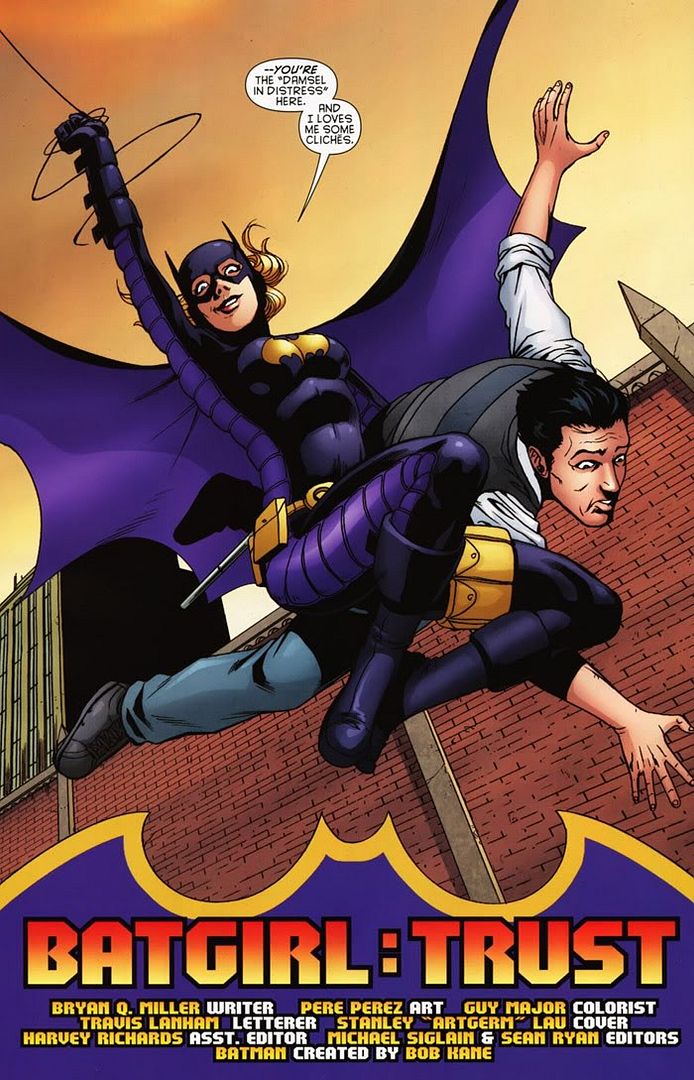 Is that splash not awesome looking? Go Steph!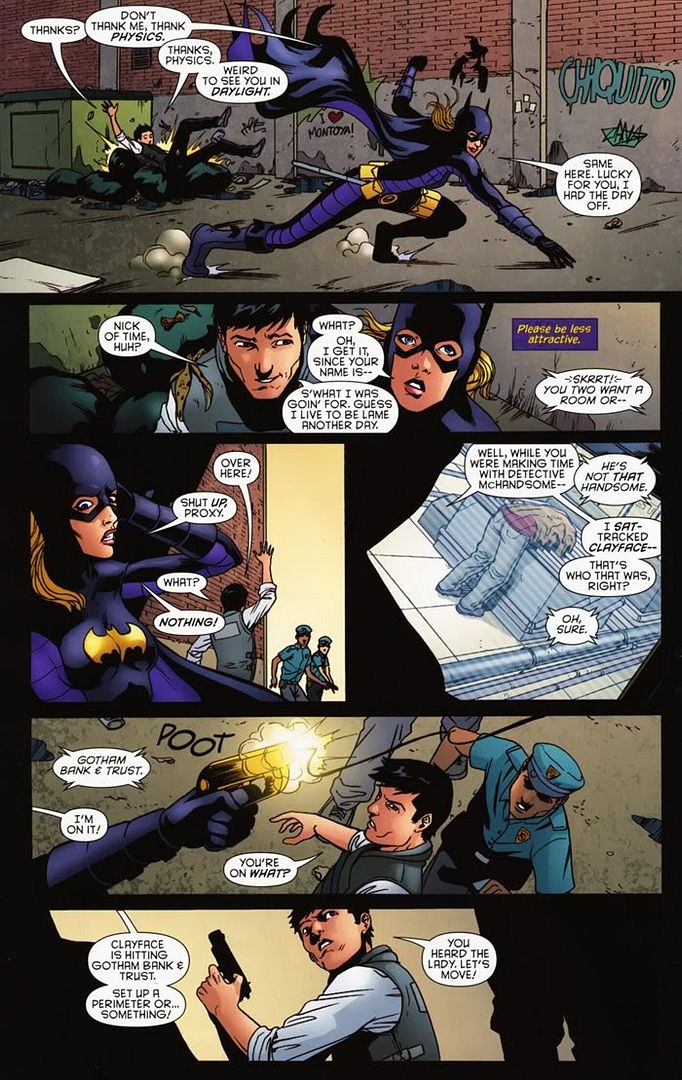 Some nice background details in that alley.
They track Clayface to the bank, where they realize the dead wife is the bank manager and therefore has an all-access pass to the vaults. Guess who Clay's impersonating now? Steph and Clayface duke it out, then...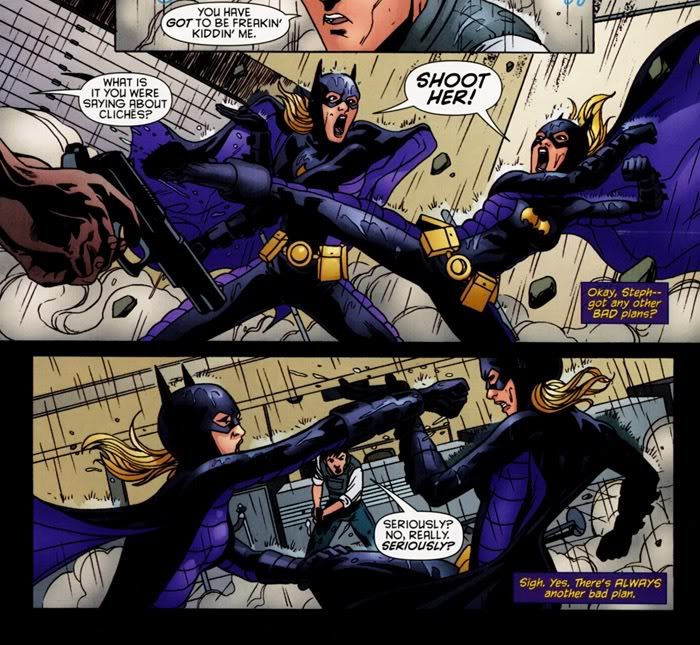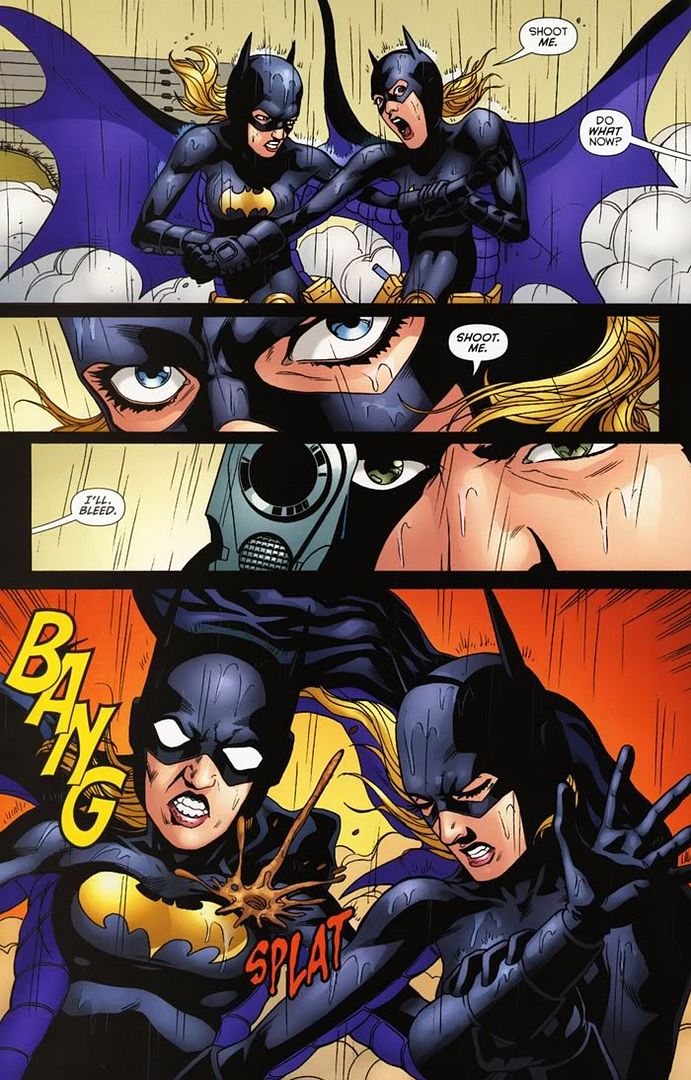 After they manage to freeze Clayface, Steph pulls the "Up top. Don't leave a girl hangin'!" high-five request.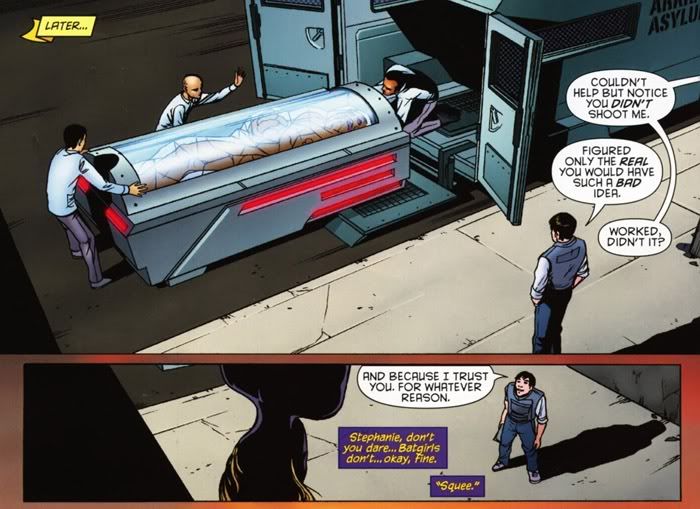 Gage tells her Clayface was after an old bank box of his, with a picture of his human self and wife. We get broad hints all through this ish that Det. McHandsome either has or had and somehow lost a wife, alas. Though I can't believe Babs wouldn't have done a deep background check on the guy before she met him for coffee....
Oh, and also: Have an icon!