Saku has just returned to his hometown (his parents move around a lot) he's quiet, withdrawn and enjoys reading. As a kid he was somewhat traumatized by a local girl who used to drag him around all over the place (including breaking his arm as they were climbing a tree) stargazing. He comes back, she's like "YAY! MY FRIEND IS BACK!"
He reacts... Like this.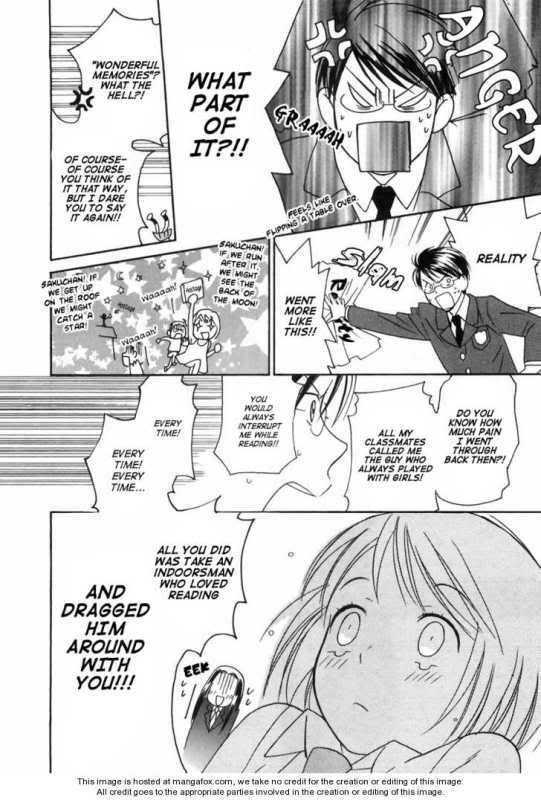 I just love the facial expressions of the other girl. She totally gets it.
The rest of the manga is pretty much a standard "club manga" (this time following the stargazing club) it has some fun moments, but this is really the highlight of the entire manga.
And oh yeah, turns out the reason she didn't come see him was that she'd broken her arm too...
---