proteus_lives posting in

scans_daily
Greetings True Believers!
I have even more Captain America awesome for you. This time from Daredevil # 233. This issue has so much awesome Steve in it that the mere act of holding it makes you want to recite the Pledge of Allegiance and fight Nazis.
Also, early Frank Miller, before his "whores! whores! whores!" period.
Enjoy!
Daredevil is fighting the insane government super-soldier, Nuke, on the streets of Hell's Kitchen. He's defeated him and there is massive destruction and the Avengers show-up. The narration belongs to Ben Urich.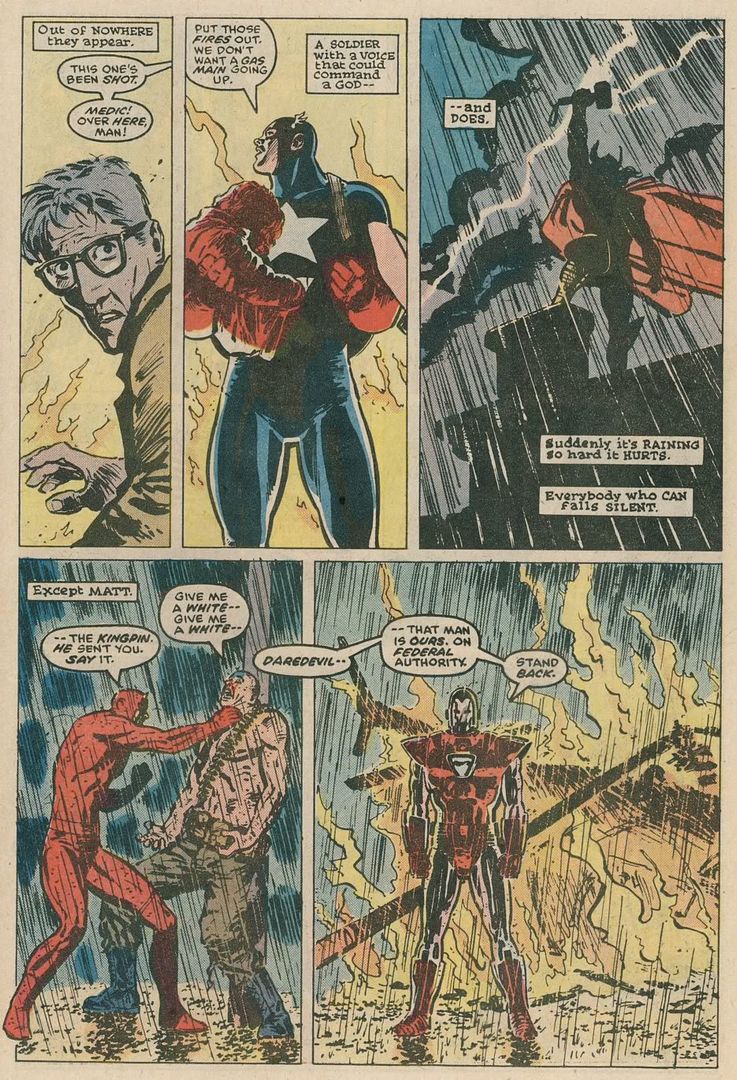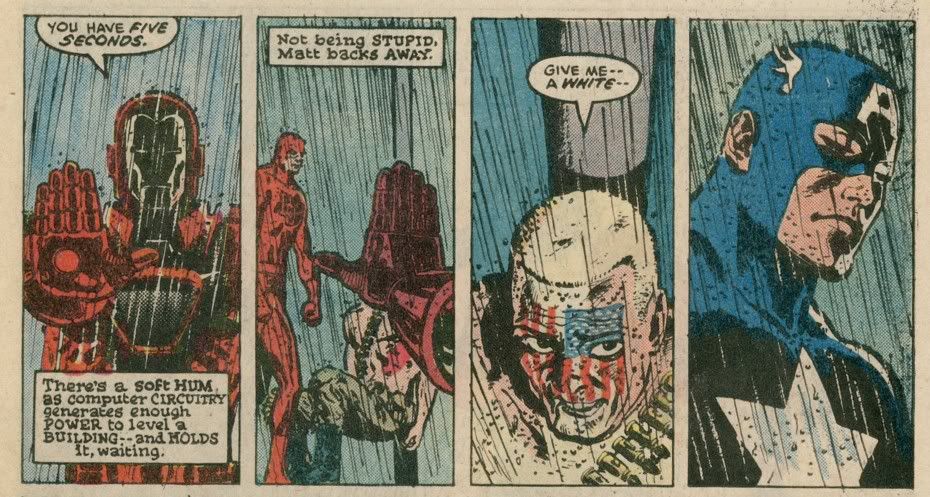 I love the writing and that sad-Cap panel needs to be an icon.
The next day Matt is at a church when Cap catches up to him. Matt races him to the roof.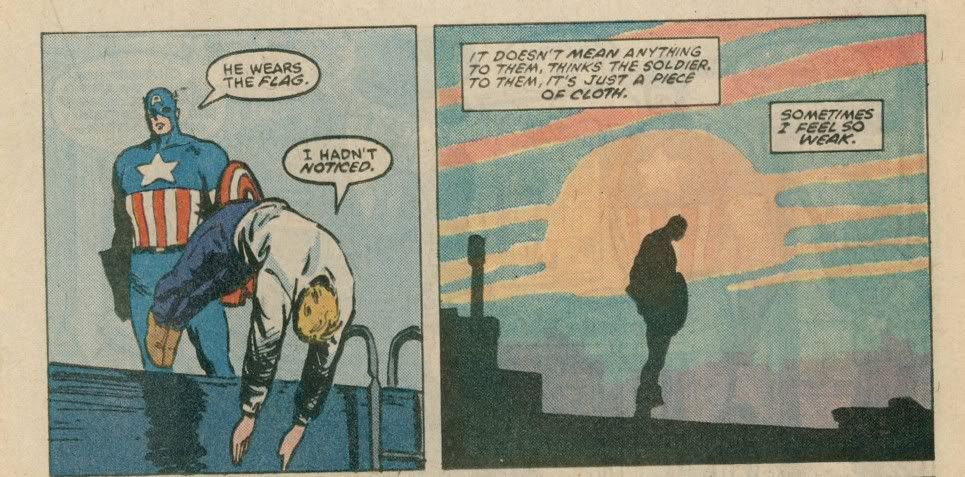 Awww, Cap needs a hug. Any volunteers?
Steve goes to the government and demands answers but they stonewall him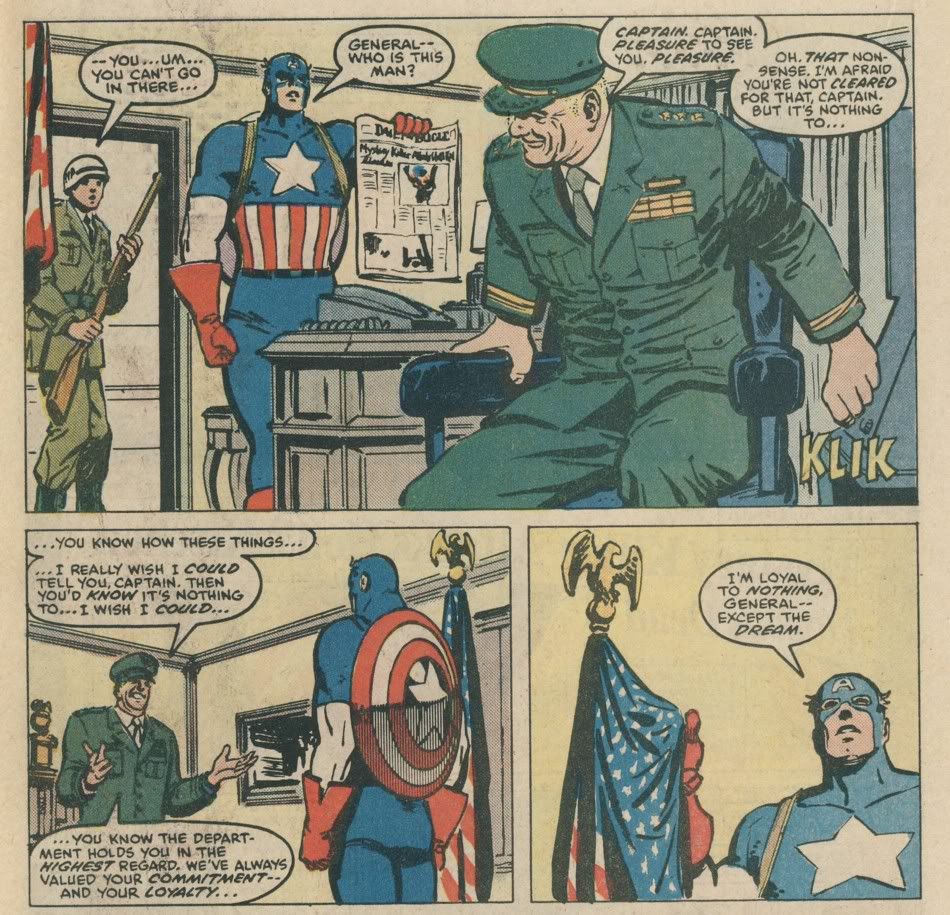 Blam! That is Cap's POV and motivation in it's purest form.
Later Nuke escapes and goes on a rampage. He meets the Captain and this sequence had to be shared.
Bonus Cap!
Cap shows his respect. He-he.
I love this issue so HARD!