proteus_lives posting in

scans_daily
Greetings True Believers!
One of my current favorite series is Vertigo's Northlanders. It's a great series about characters and events during the Viking Age. Great history, great art and storytelling. Check it out!
This is one of my favorite arcs. It's about the Viking raid on the monastery of Lindisfarne (Which is considered to mark the beginning of the Viking Age.
The story revolves around a young boy who lives near the monastery. Sometimes children dream of running away and joining the circus but others have darker dreams......
Edwin lives with his father and older brother. This morning his father rages at him for leaving a sword outside.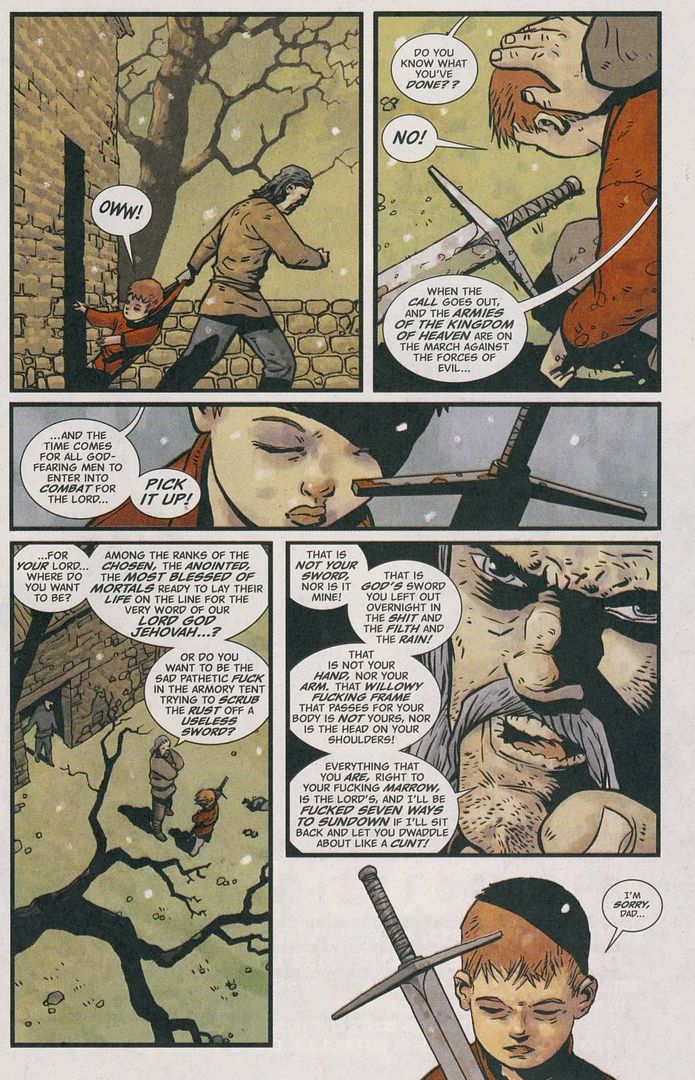 His father commands him to clean the sword.
Later the father takes his sons out for sword-training.
His brother laughs and Edwin remains on the ground and prays but not to the White Christ and his saints. He wonders the island, thinking and praying.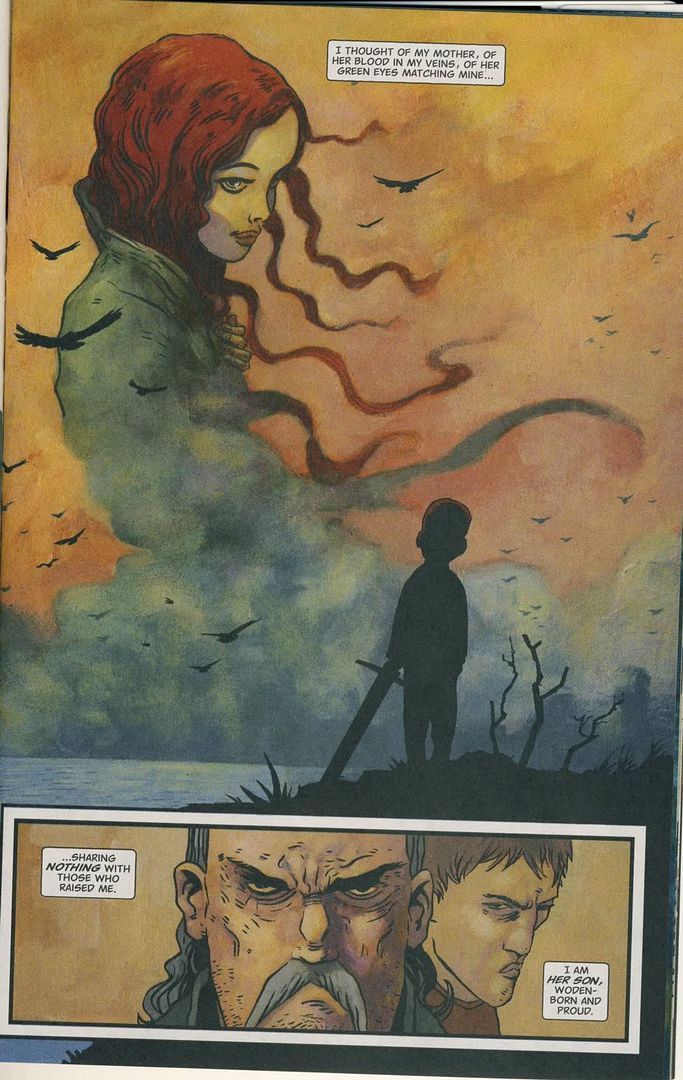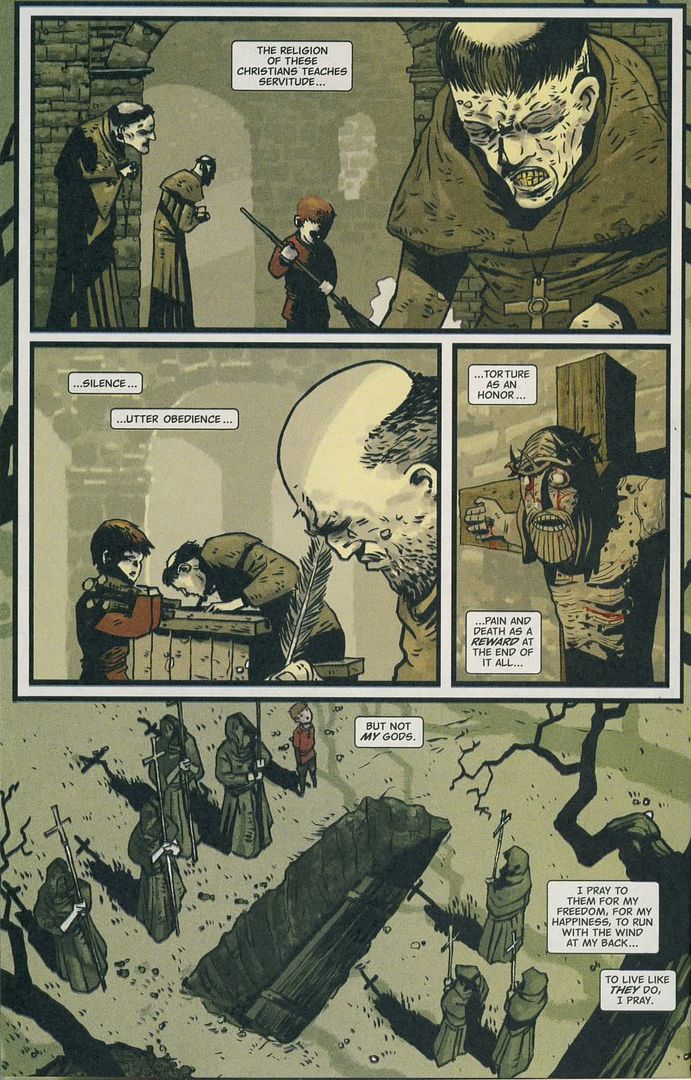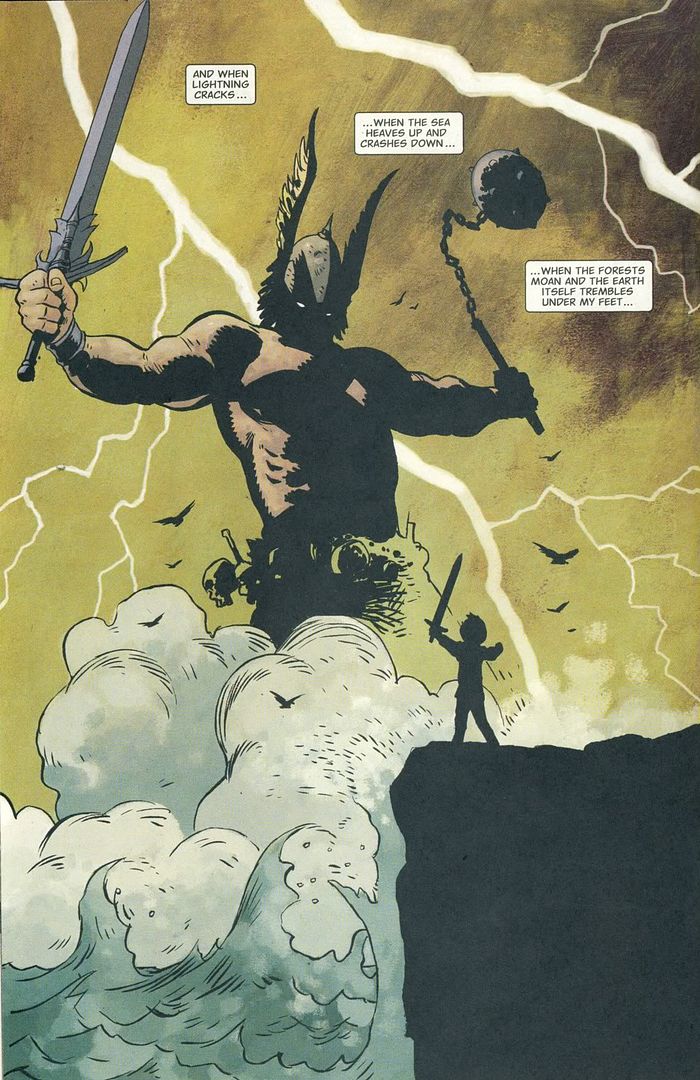 "....I know the war gods of the Northlands have heard me."
Edwin sleeps in the woods that night. In the morning he goes to the sea and yells out for someone to save arrive and save him.
They do arrive. Longships filled with men. They leave their ships and march past him for the island. He calls out to them, "You're going the wrong way!"
They stop and address him.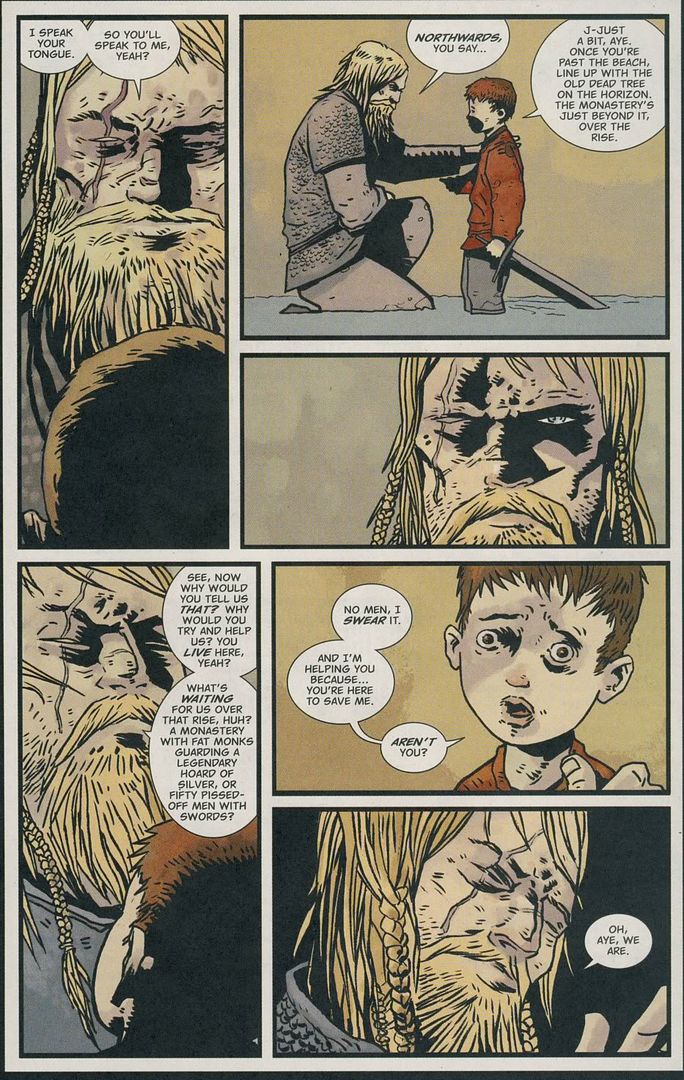 The leader, Kari, takes the boy with them. Kari talks in the their own language and says if the boy betrays them, they'll just kill him.
"Good lad. No doubt these fucks'll raise the alarm and the local will come out and to resist--they always do-- and then you'll be in for a show. It's just more corpses and crying women to us, of course."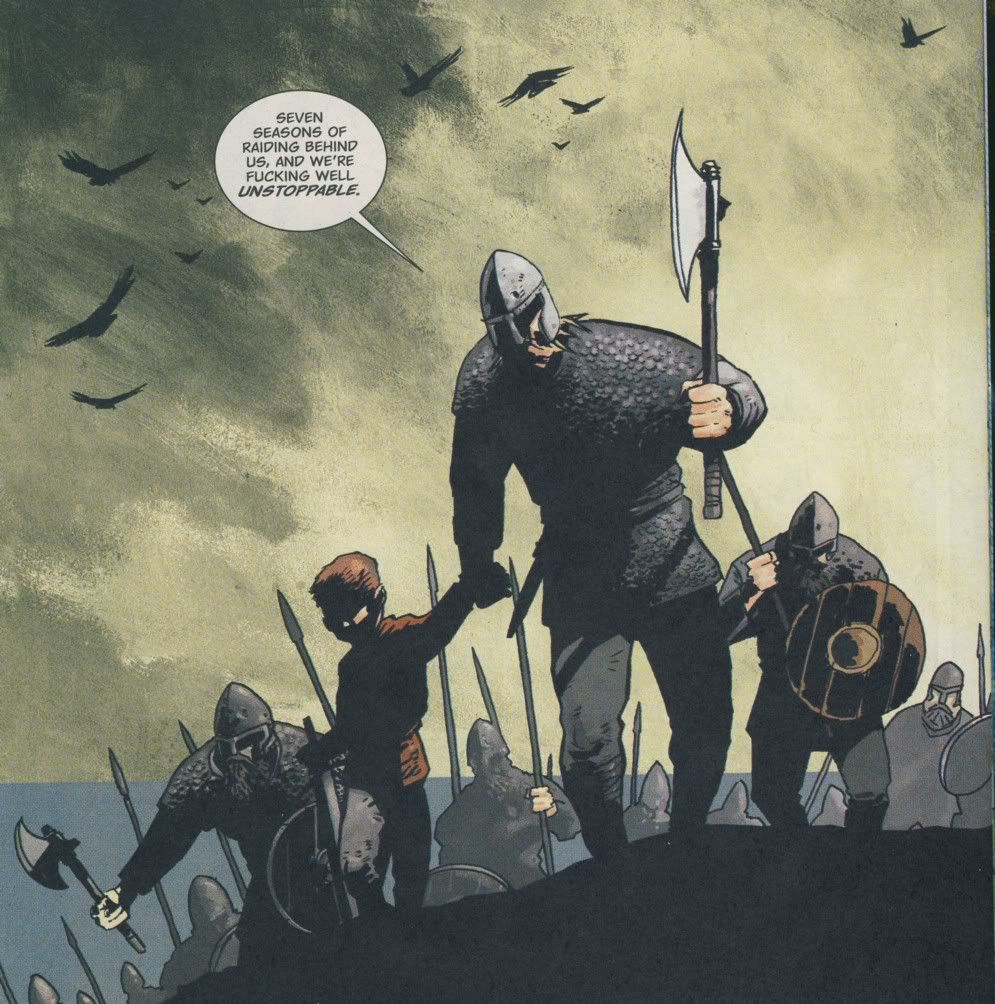 The Vikings arrive at the monastery and do what they came there to do. Edwin watches with pride and awe.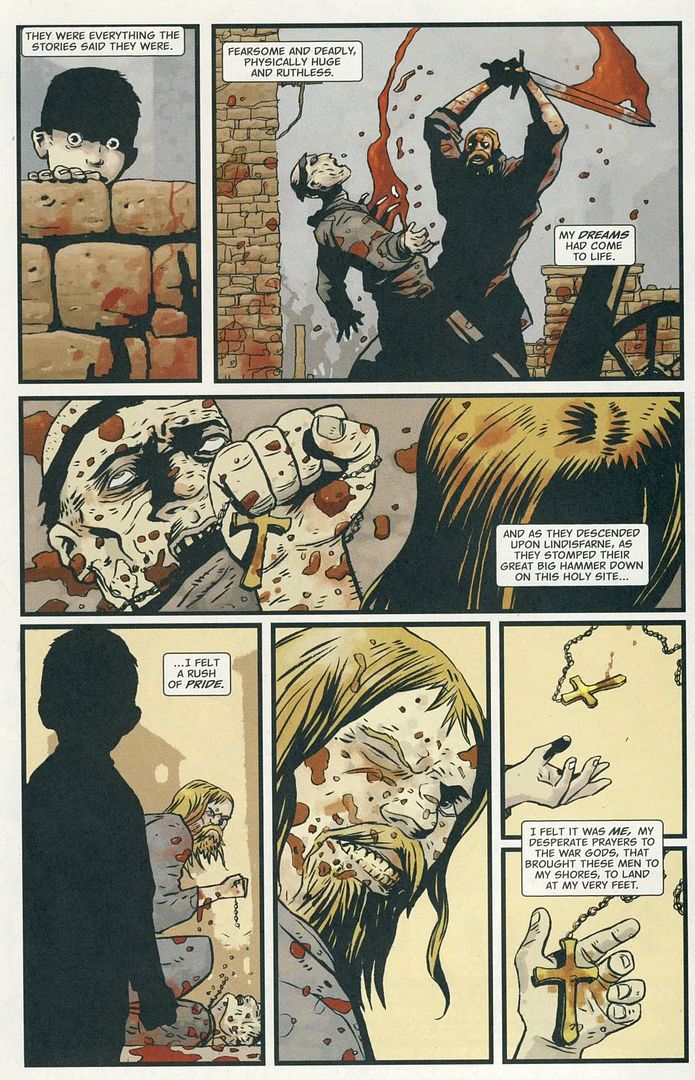 Edwin's father leads men to the monastery in an effort to throw back the horde.
The battle is fierce. Edwin looks to his brother.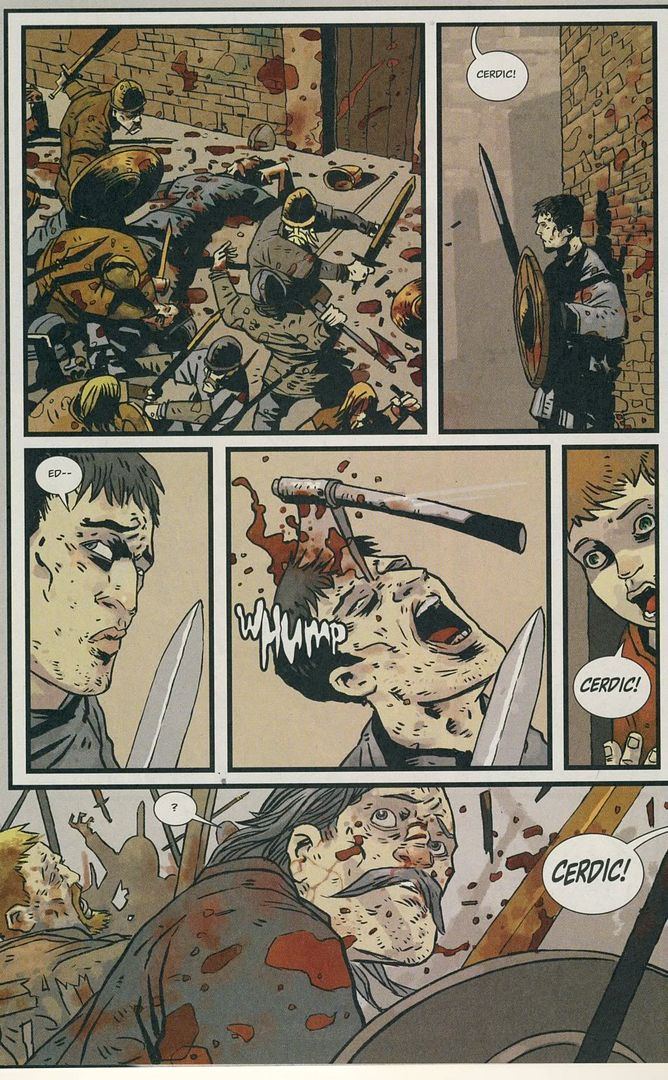 His father is the last Christian to go down.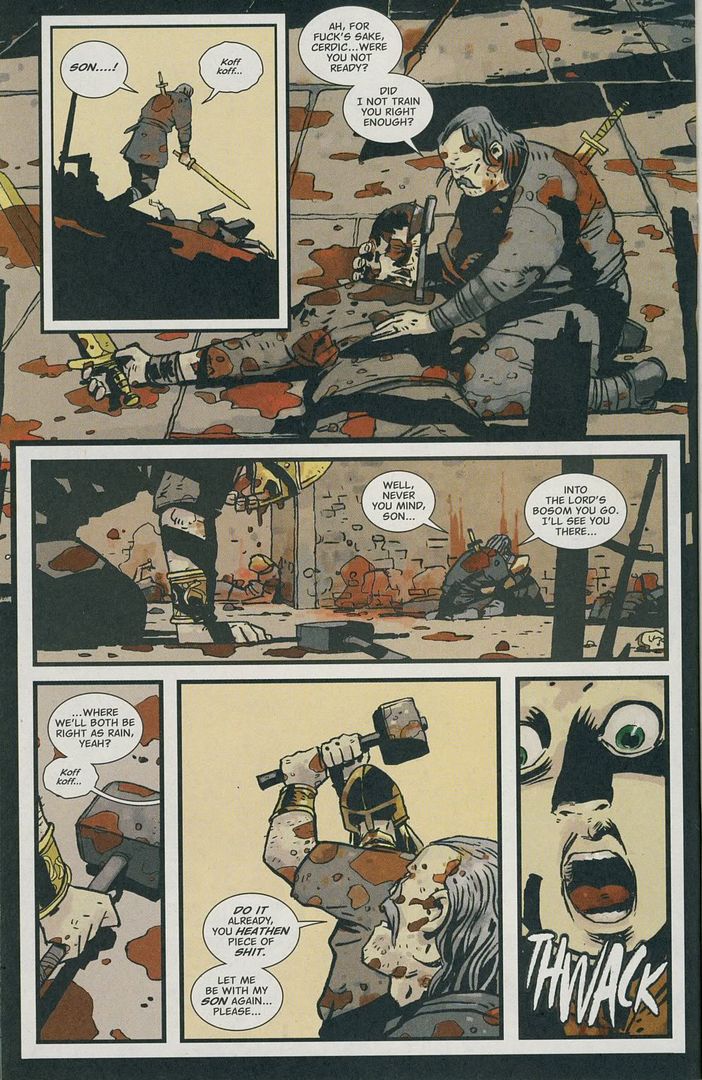 Two days later Edwin goes to the corpses of his family.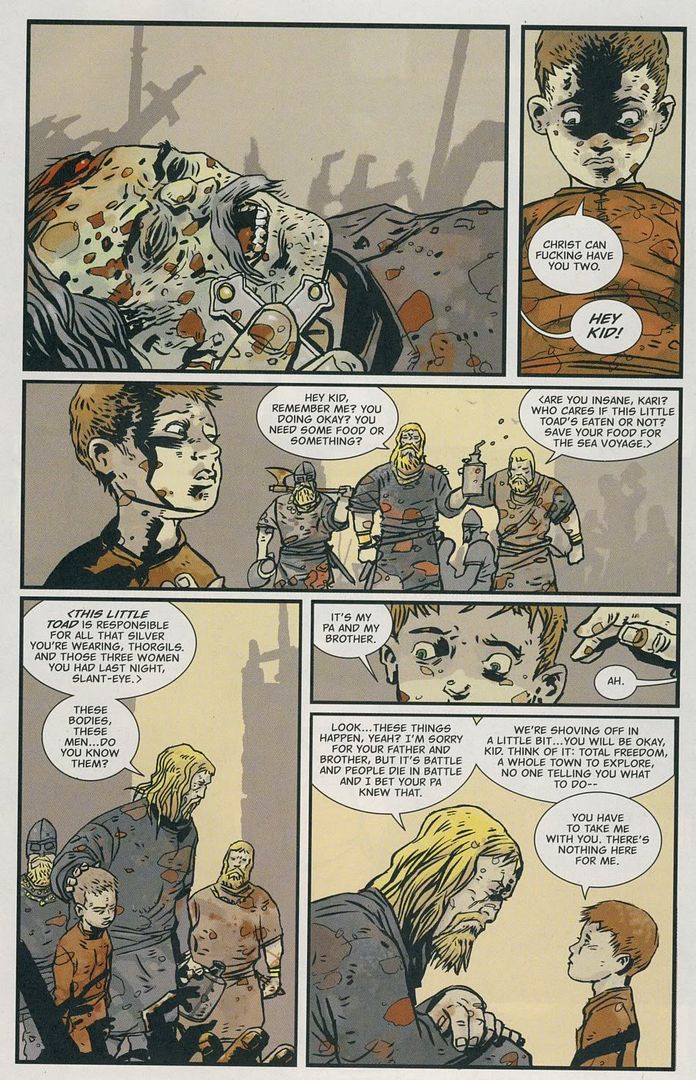 Kari says he feels no responsibility for a little Saxon. Edwin threatens to kill him. One of the Vikings knocks him to the ground. Kari offers him a deal, if Edwin can fight him and put a cut on him, he'll be allowed to join them. Kari comes at him and grabs Kari's own dagger.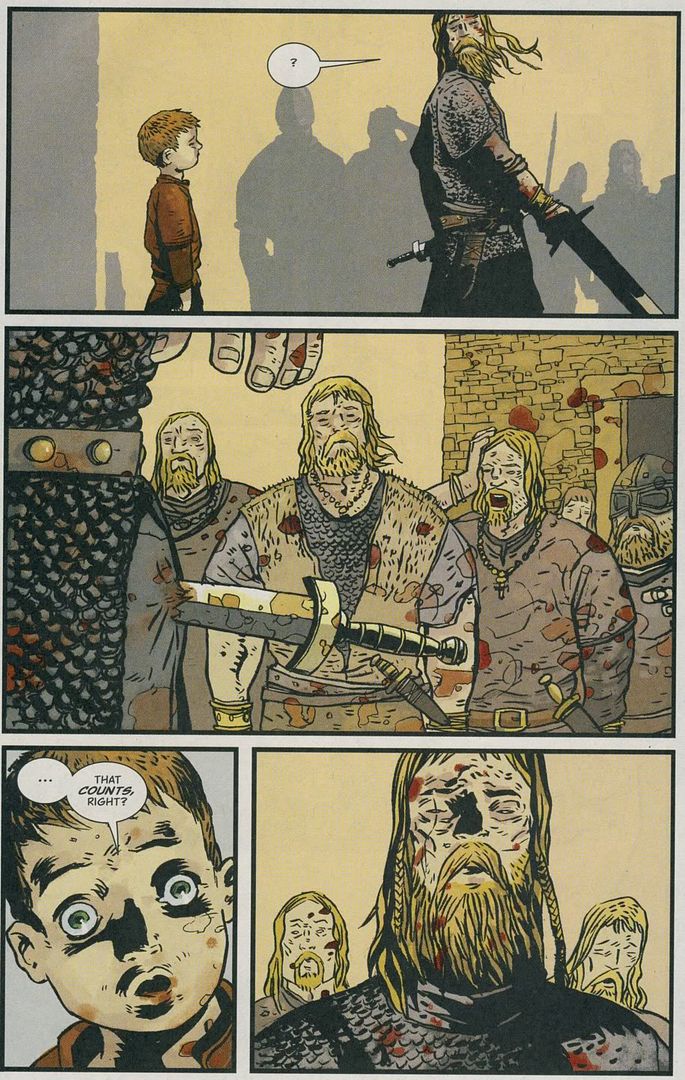 Time passes.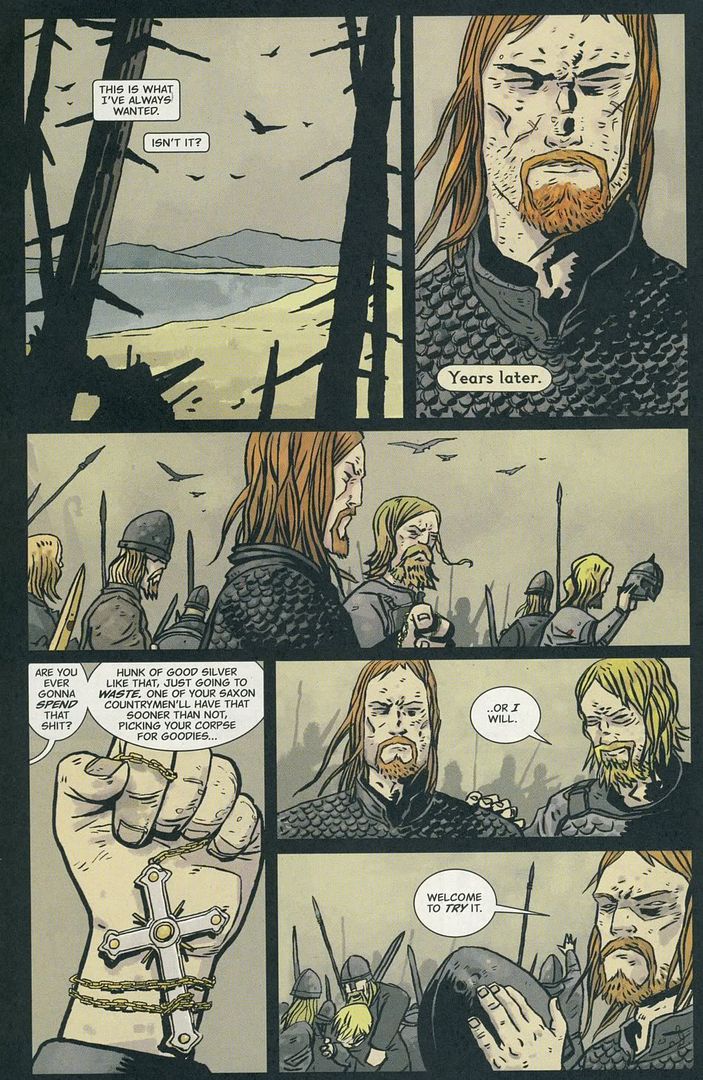 Edwin leads his men against a settlement.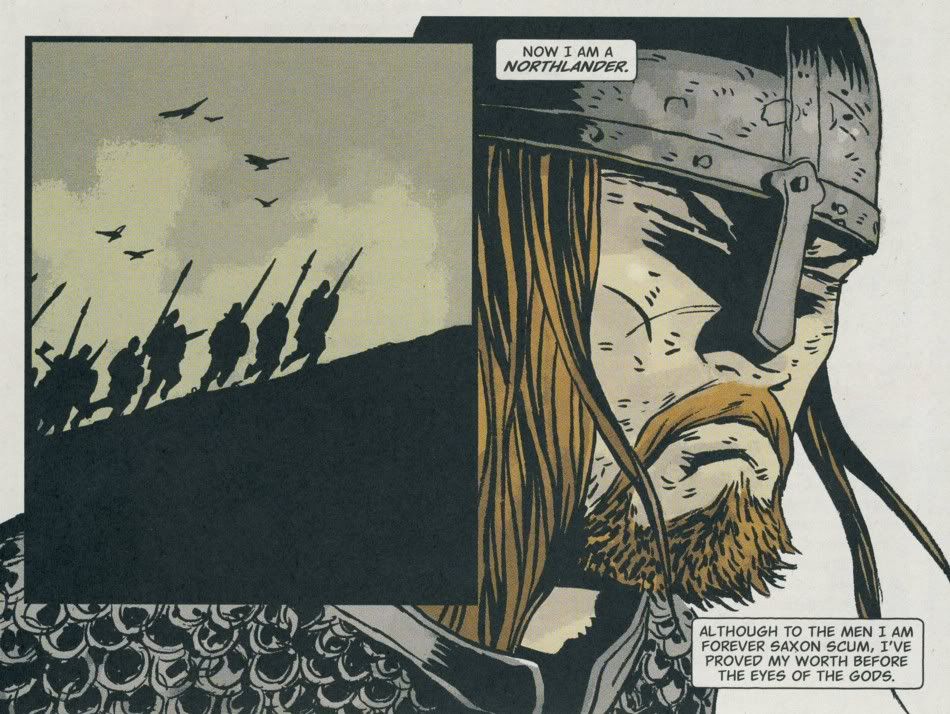 They charge.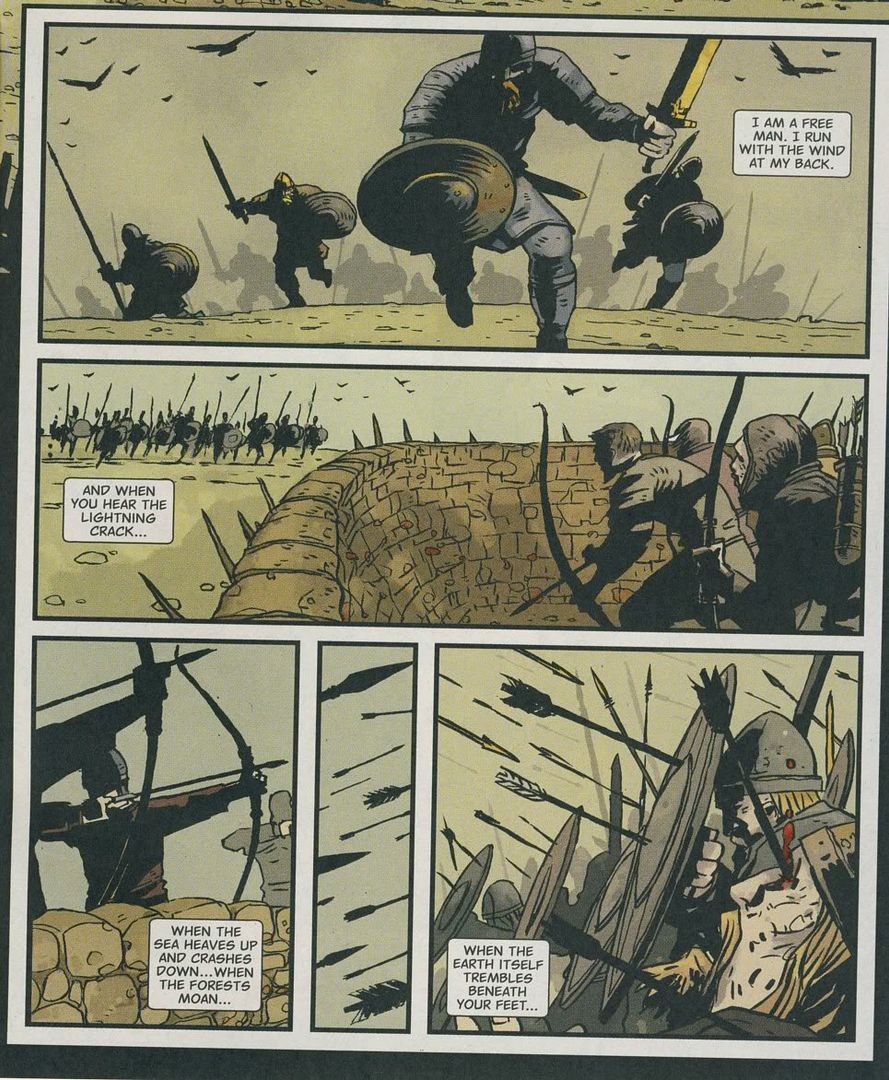 I seriously recommend this series.