ghosty732.insanejournal.com posting in

scans_daily
As
posted
before
, DC's blog
The Source
is posting breakdowns for the various Lantern Corps that have been popping up.
Today we see the Blue Lanterns, including two new ones.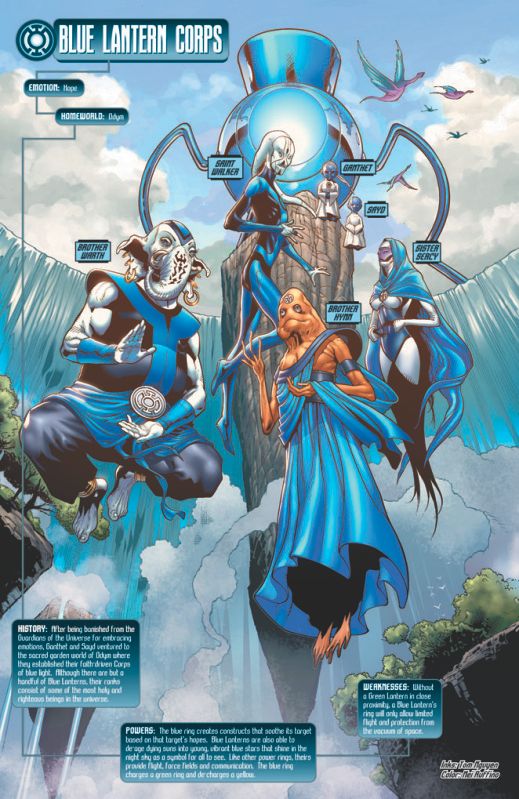 It seems that they started with Green (for obvious reasons) and are now following ROY G. BIV, so tomorrow should be the mysterious Indigo Tribe. Funny, though, I would have thought that THEY would have had the religious theme to them, instead of the Blue Lanterns.
I love the designs, though. And I like that Red, Yellow, Green and Violet are just your average Corps, Orange is a one man Corps, Blue is limited to a few members because it's so powerful, and Indigo is apparently a tribe (perhaps with thousands of members?)
Oh, and since only Red and Orange have been posted before, here's the links to all the entries so far:
Green
Red
Orange
Yellow
(The artist messed up,though, because the symbol in the corner of the page is for Hope, not for Fear)
Blue