proteus_lives posting in

scans_daily
Greetings True Believers!
Here three scans from Irredeemable #17 that got me thinking. What characters have have a love/hate relationship with their arch-rival? Or what "arching"-relationships have serious undertones?
For those who haven't been following the series.

The Plutonian has a theory about Modeus, which he shares with "Sam" while telling him about an encounter he had with the villain.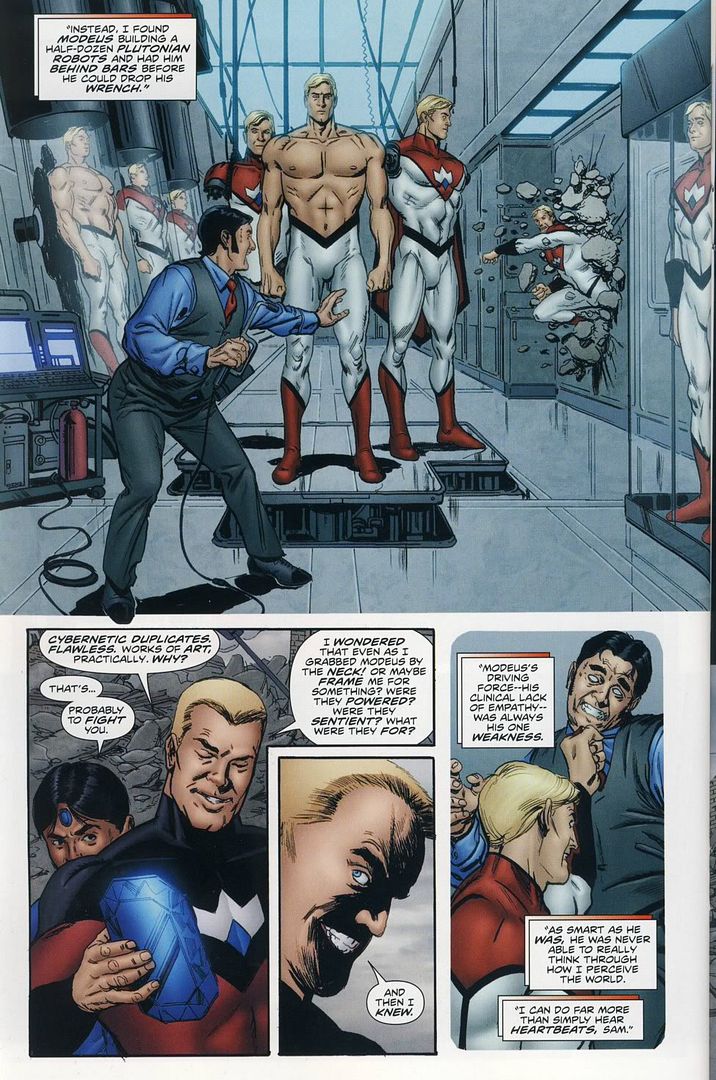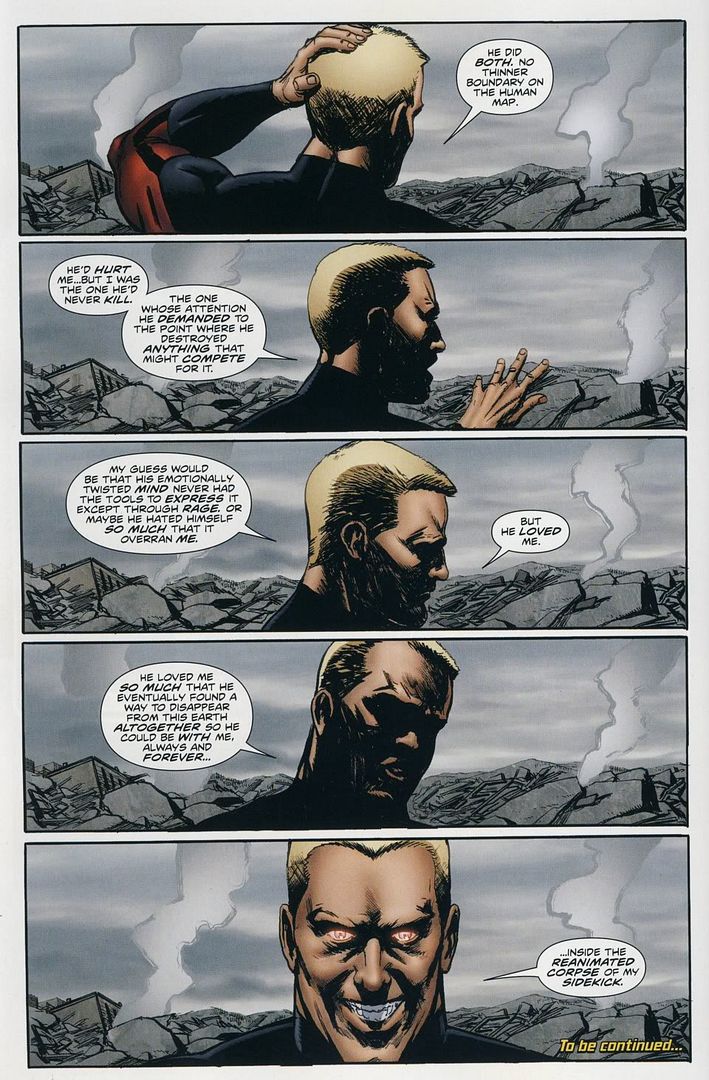 Now, Tony was probably just fucking with Modeus but it did get me thinking.
I can see that with Bats and Joker, Magneto and Xavier and few others. What say you, S_Ders?