terrykun posting in

scans_daily
Four delightful pages under the cut, where we finally after several years get some honest to goodness backstory on Zach and a better glimpse into how he interacts with Zee. (:
Zee just finished off a bunch of fire demons with a holy water attack, dousing Zach, who was holding them off with ice spells.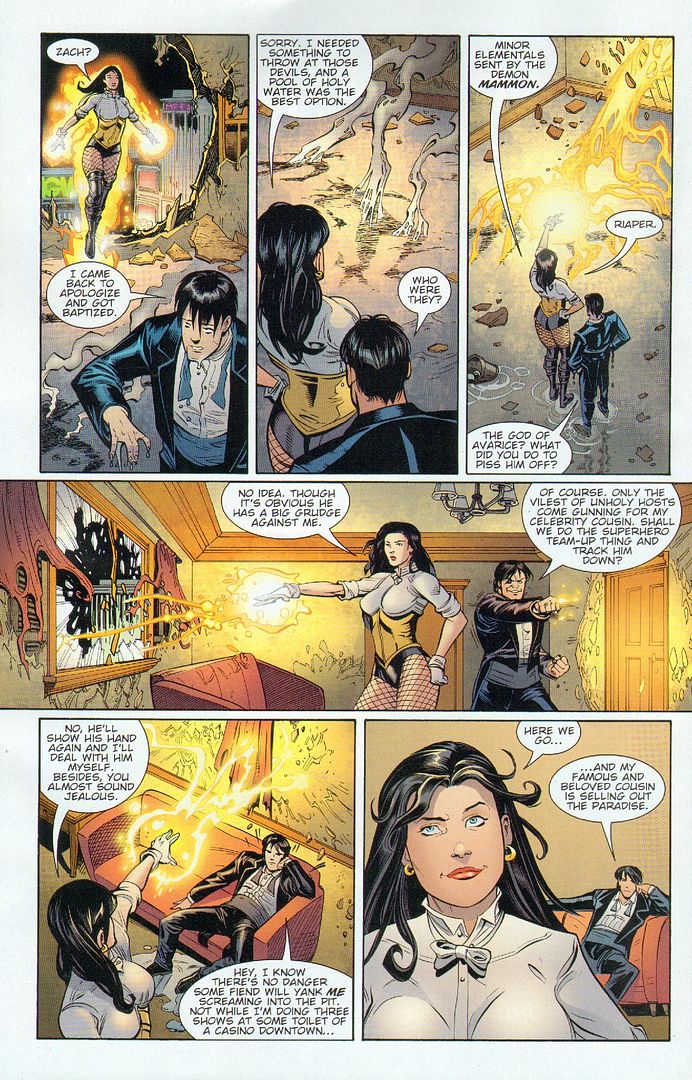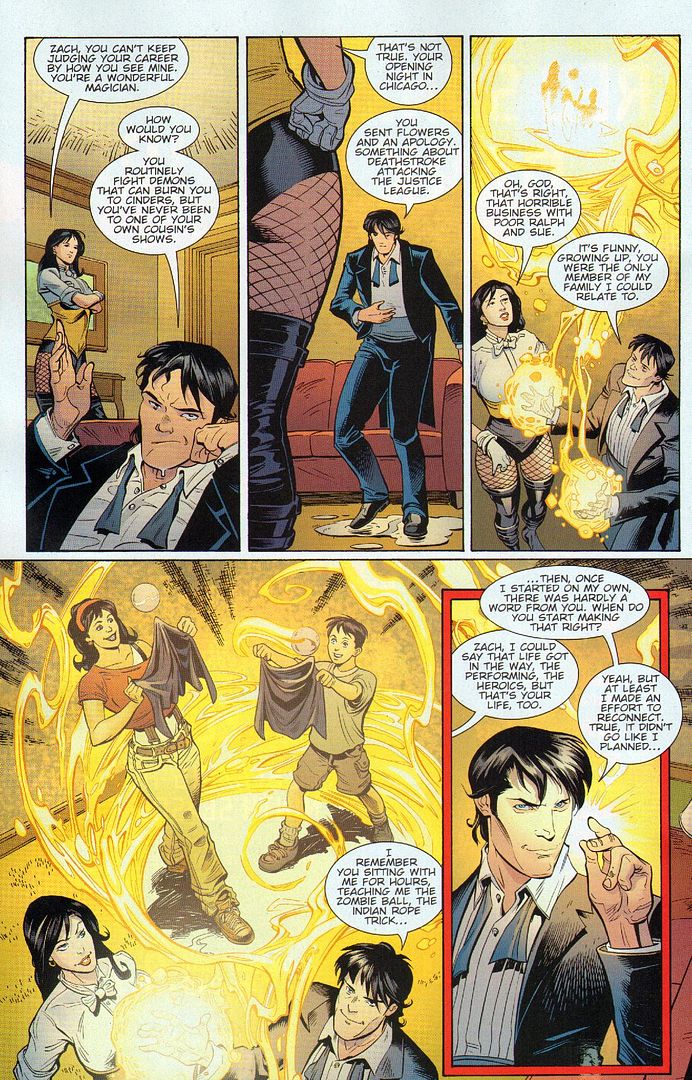 Awwww, Tiny Zach! And... teenage Zee!
For those who missed the previous issue, Zach's "attempt to reconnect" was throwing a party in Zee's suite. Check the tags. (: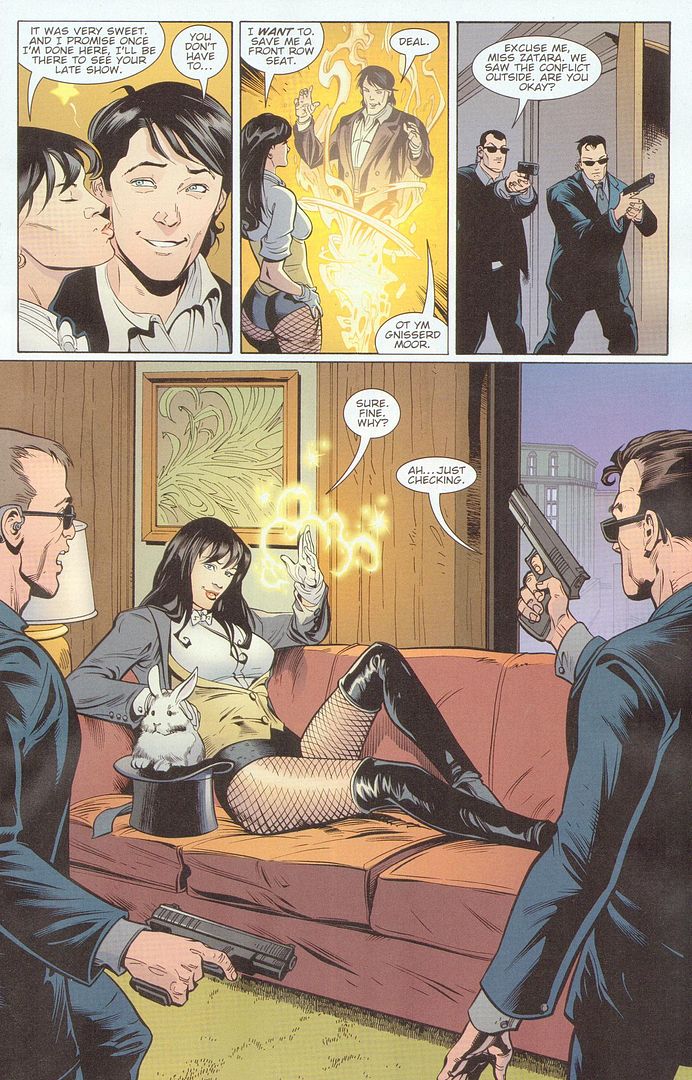 But no. Zee gets seduced by
Rohypnol roses
instead.
So how does Zach take it?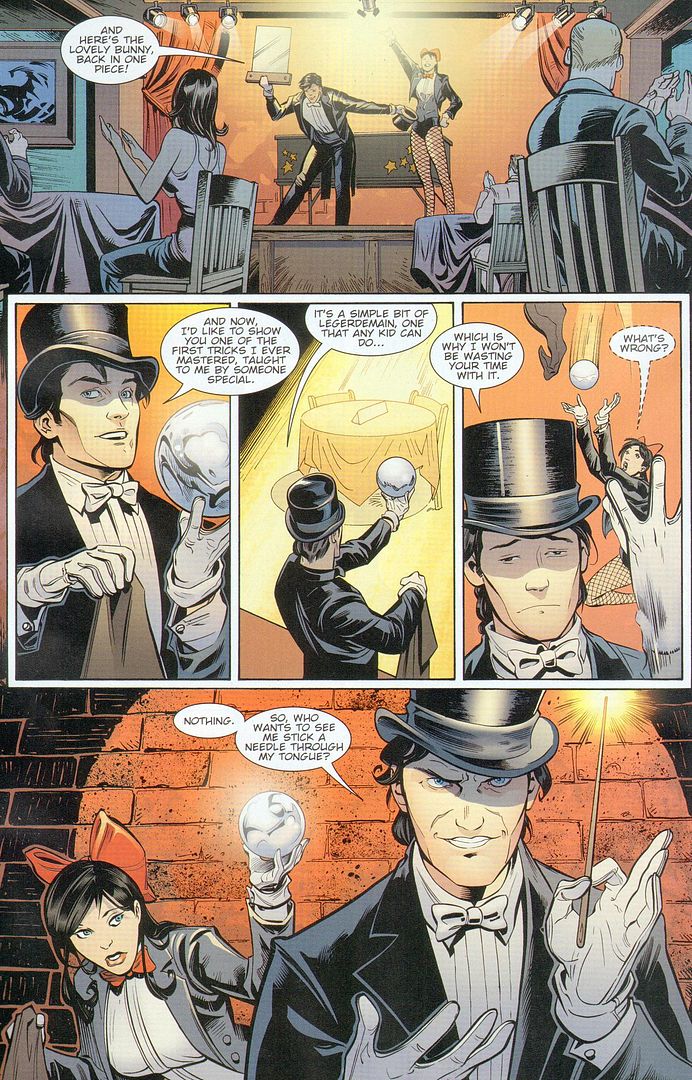 "First I was like :) Then I was like :( But now I'm like >: D "