sweettart1823 posting in

scans_daily
Last time I posted, Connor popped up, Ollie and him fought demons or something and there was that whole Stanley and his Monster thing. Lets tune in and see what happens this time. :D
So I already posted before, where Mia has a sexy dream about Ollie, then he wakes her up and finds a crossbow. Now in Green Arrow # 11 Mia wants to talk about becoming his partner, Ollie doesn't want to talk about it.
So him and Connor go out, and then come back and find Mia on the roof.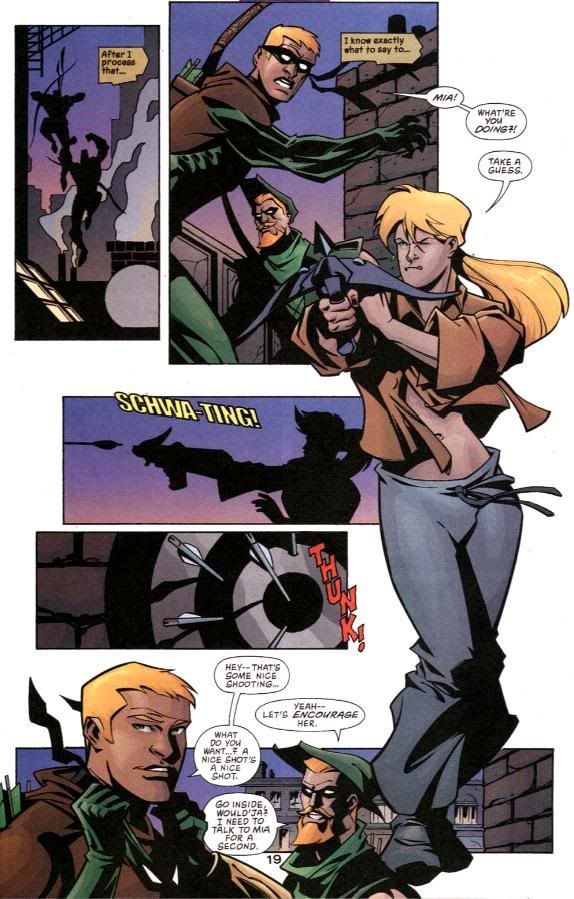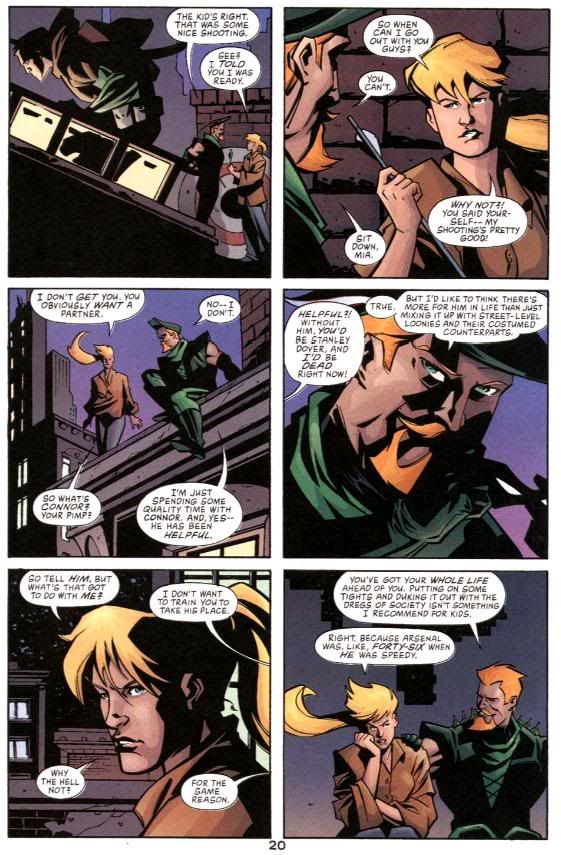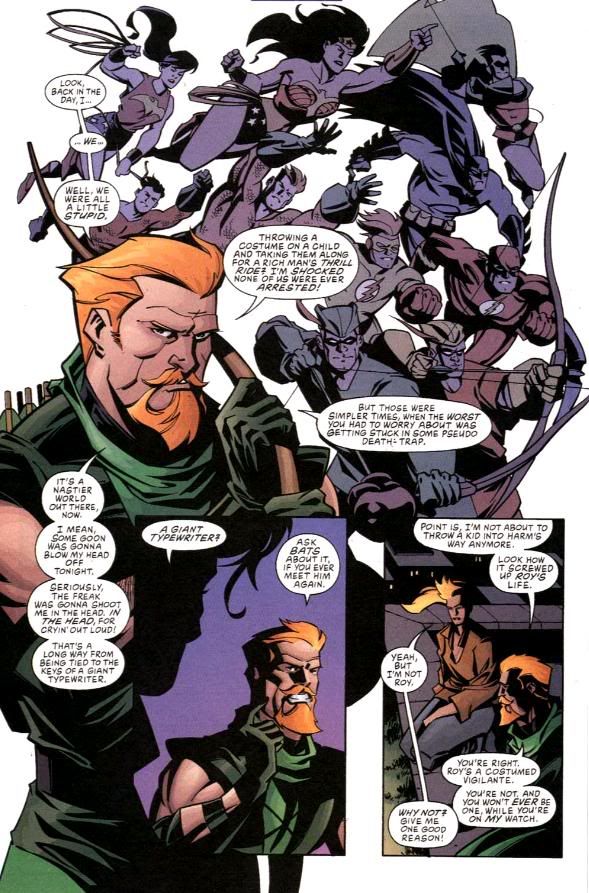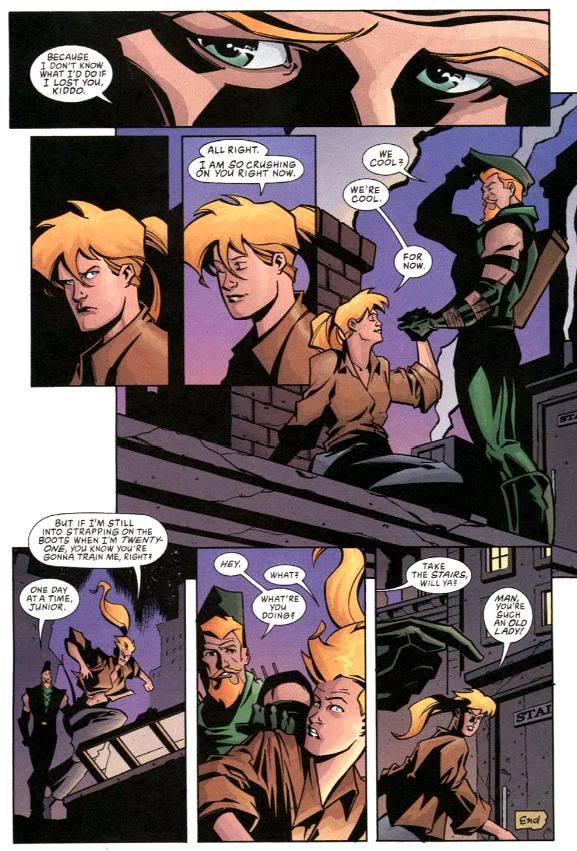 Now in Green Arrow # 13..
Then when Connor and Oliver go out again that night Connor gets shot by Onomatopoeia. Because he's Connor and he just gets shot a lot...
So in Green Arrow # 14 Oliver takes Connor to the Hospital and it's talked about on the News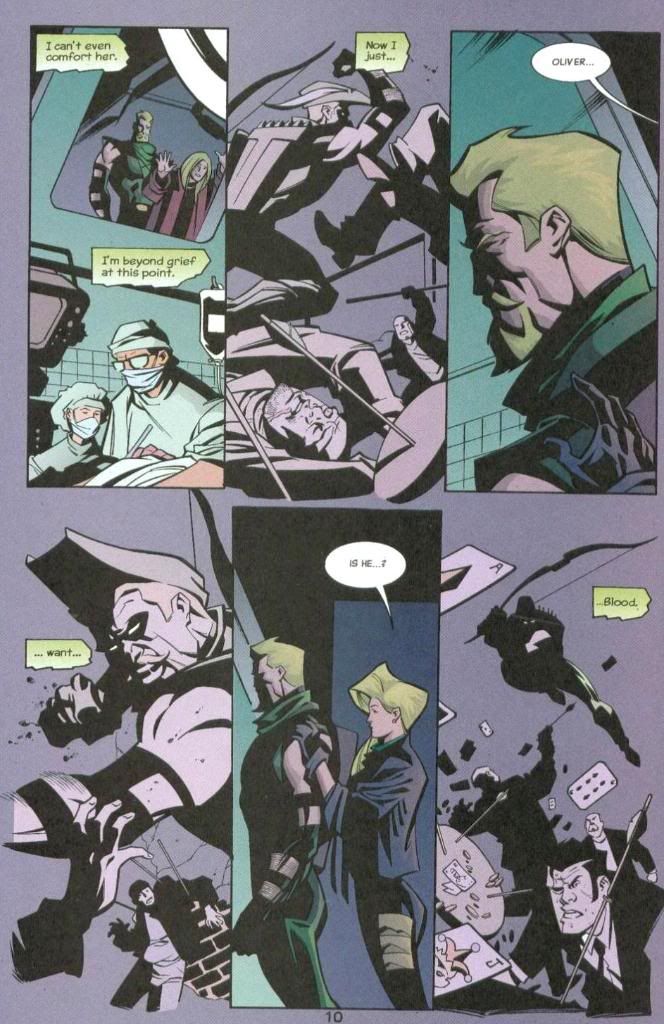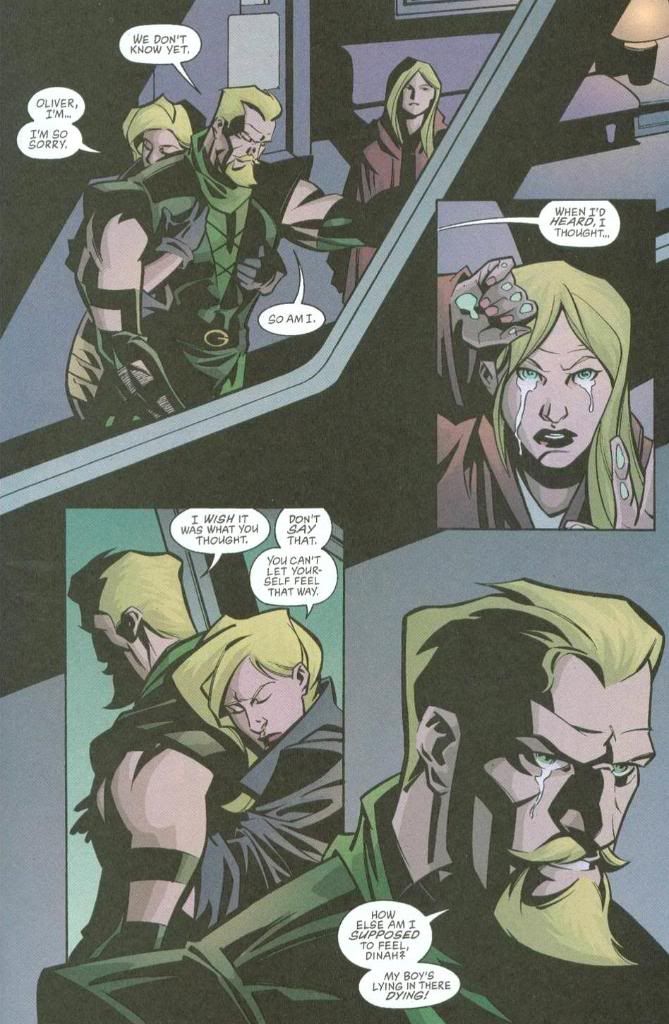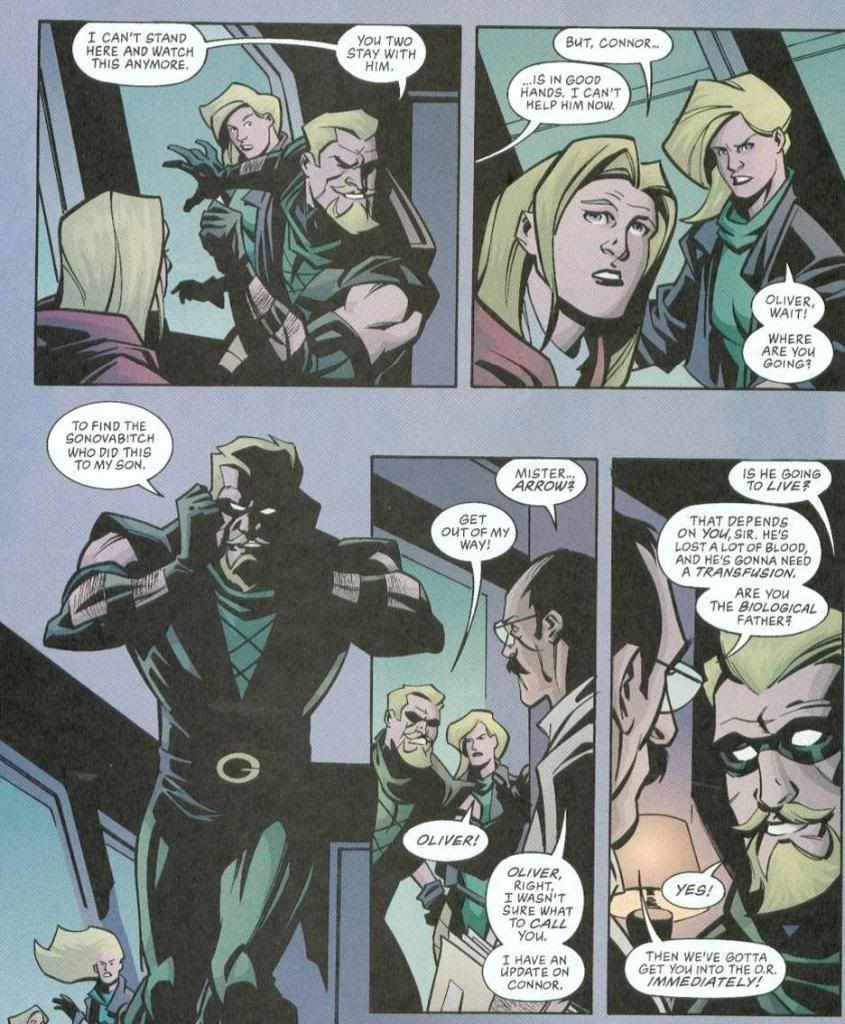 And then Ollie gives his blood, and Onomatopoeia shows up to finish the job.
So Onomatopoeia knocks Dinah out with a light when he shoots it down, and then Oliver comes in and shoots him before he's able to shoot Connor in the head.
In Green Arrow # 15 Oliver tells the doctors to continue to operate on Connor and get the bullet out of his head.
He sticks an arrow in Onomatopoeia's mouth and says if Connor dies so does he, the doctors are able to save Connor. Ollie and Onomatopoeia fight, and Onomatopoeia get's away, of course.
This part I thought had been posted before but I couldn't find it. I guess it was on the old community, oh well.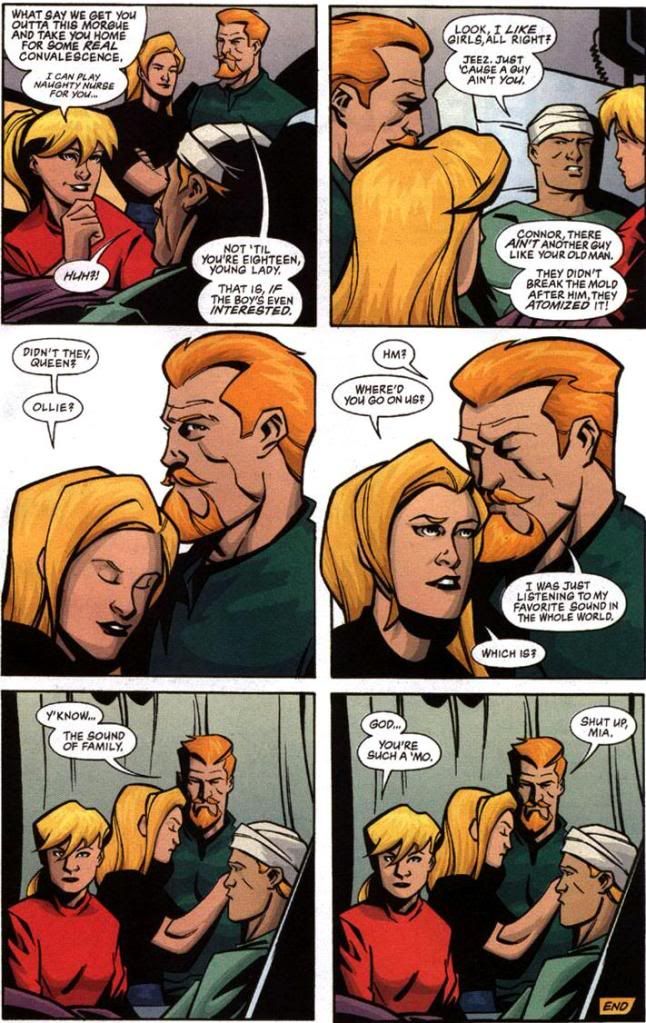 And this is where we're going to stop for now. Aw so cute, they're such a cute family :) <3 I love these guys I'm not even kidding. Say what you want, the Arrow family is the most family-ish group out there. Or they WERE before they were destroyed...