proteus_lives posting in

scans_daily
Greetings True Believers!
Here are four scans from Thor #615. Dr. Eric Solvang has dire news about Asgard, Midgard and the cosmic balance.
He seeks an audience in Broxton and luckily, Asgard's "Greatest Man of Science" is available to speak to him. Enjoy!
Dr. Solvang is a Quantum Cosmologist and he needs to speak of his theories.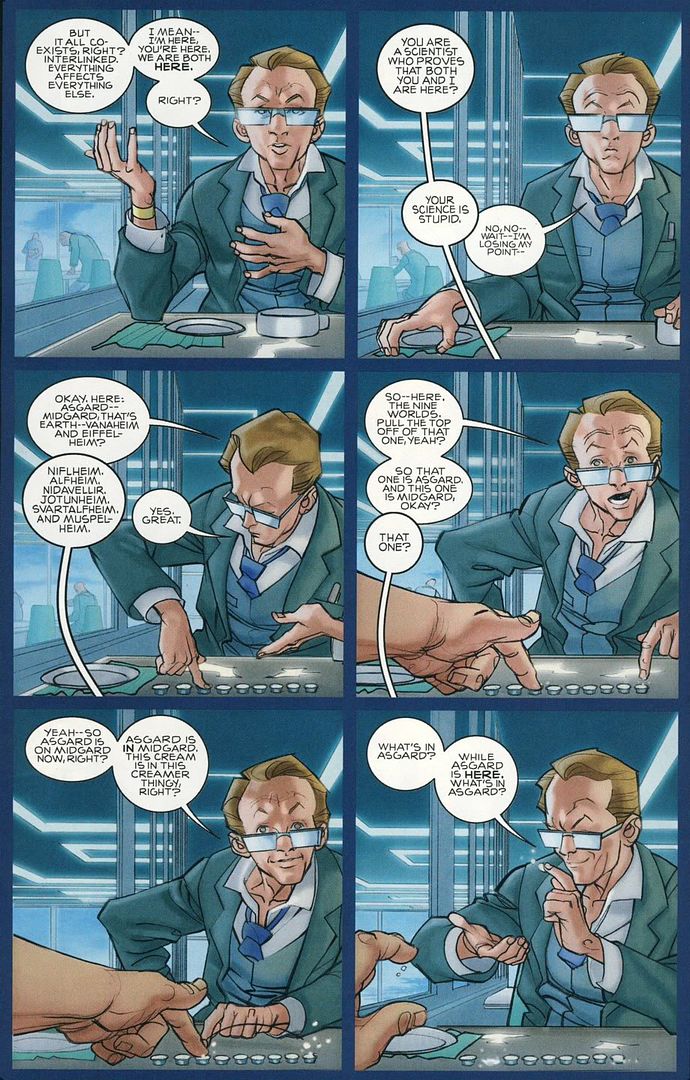 While the good doctors are discussing SCIENCE! Thor is emo, Balder is emo, Thor and Blake have a great, "Shut up, no you shut up" page and mysterious being attack the realm of Alfheim and kill elves. These "Ano-Athox" need living space.
Dr. Solvang is saying that since Asgard is in Midgard, there is a void in the World Tree and something is coming to fill that void.
Heimdall receives a vision of the elf slaughter and warns the Asgardians that something is coming.
Back to the men of science.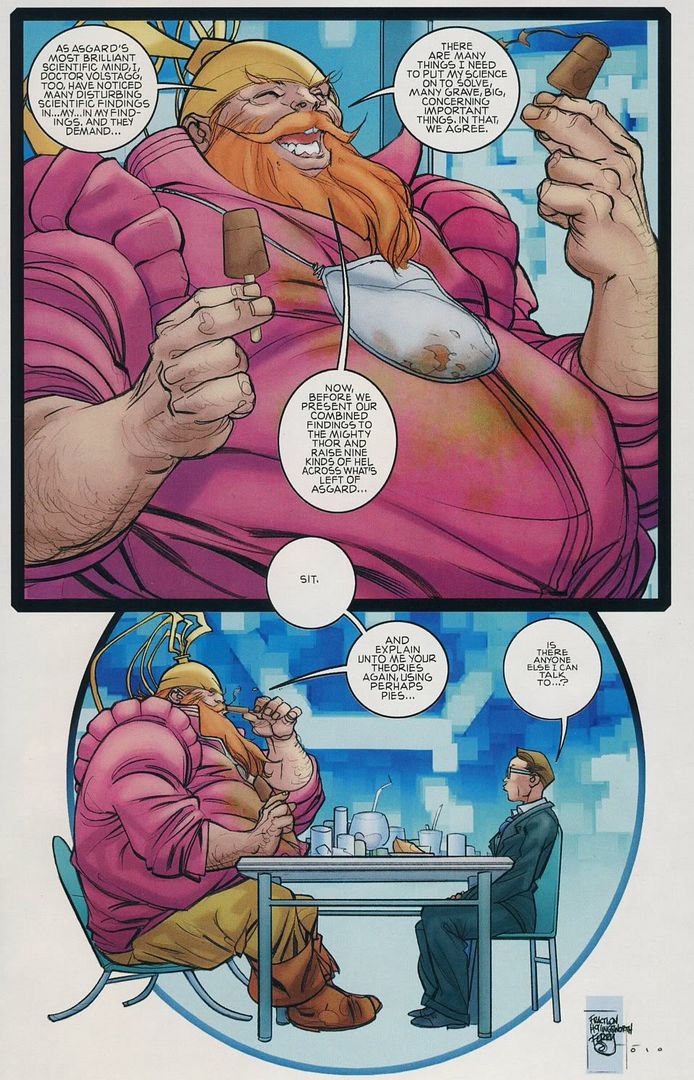 Yes! I now see Volstagg breaking down the doors of the Baxter Building and asking Reed to explain the Negative Zone using hoagies. Silence!