sailorlibra posting in

scans_daily
It's pretty clear that Thomas Wayne receives a lot more focus than Martha, but she does get some moments. Here's two of my favorites.
Two and half pages from Batman: Gotham Streets #16.
The recently released from jail Mr. Pierce tells of his past with Martha Kane: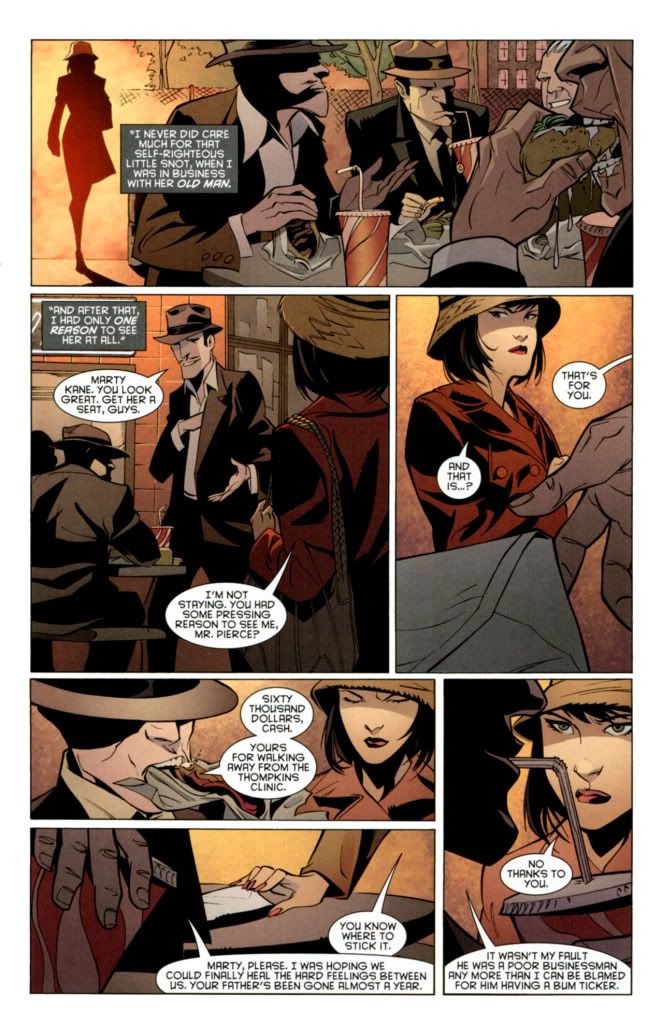 Doesn't Bruce's momma look so cute here? *smushs her*
Why so wonderful, Dustin Nguyen.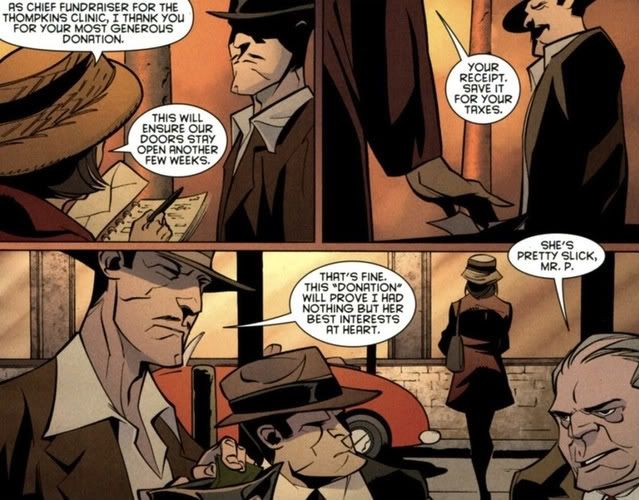 Ming Doyle
drew a comic dedicated to Martha Wayne in 2007 called "Lady Gotham." Since the entire comic is posted at her site, I'm going to assume it's alright to post it all here.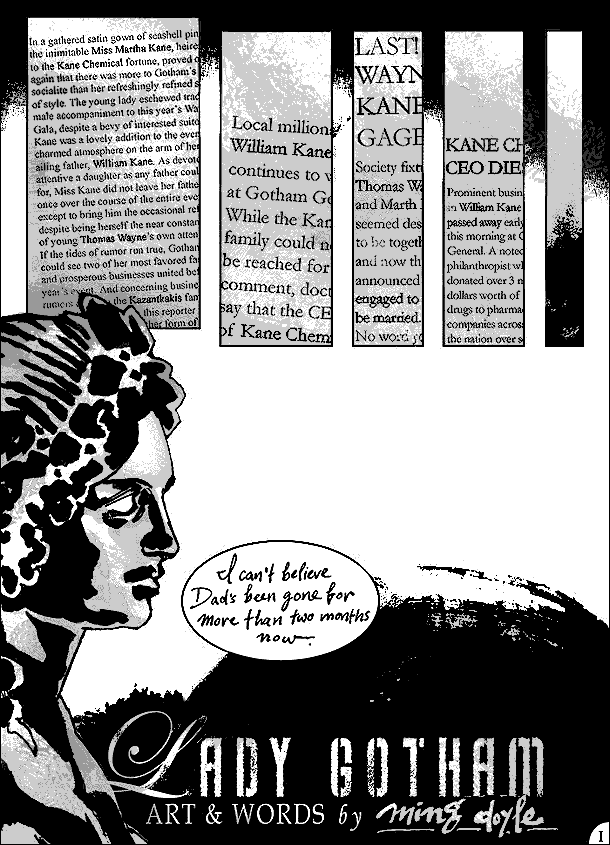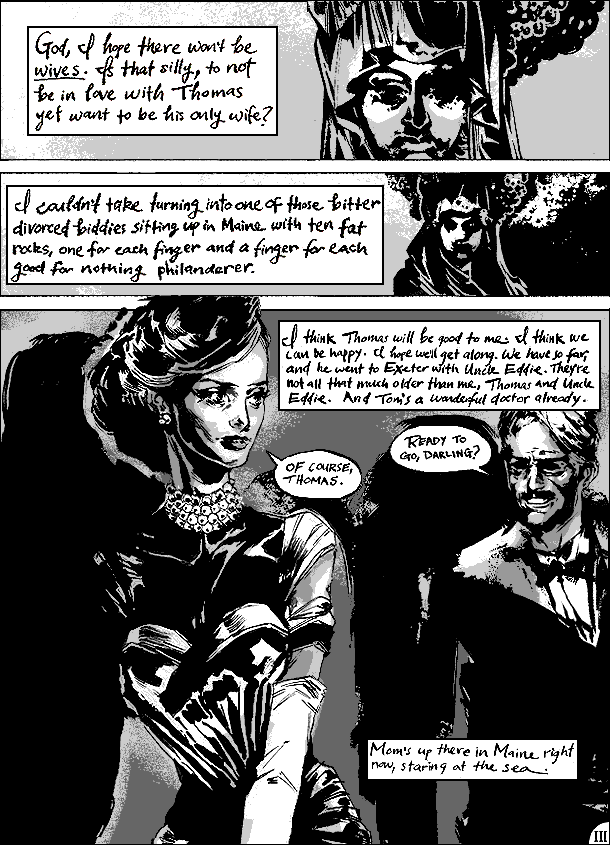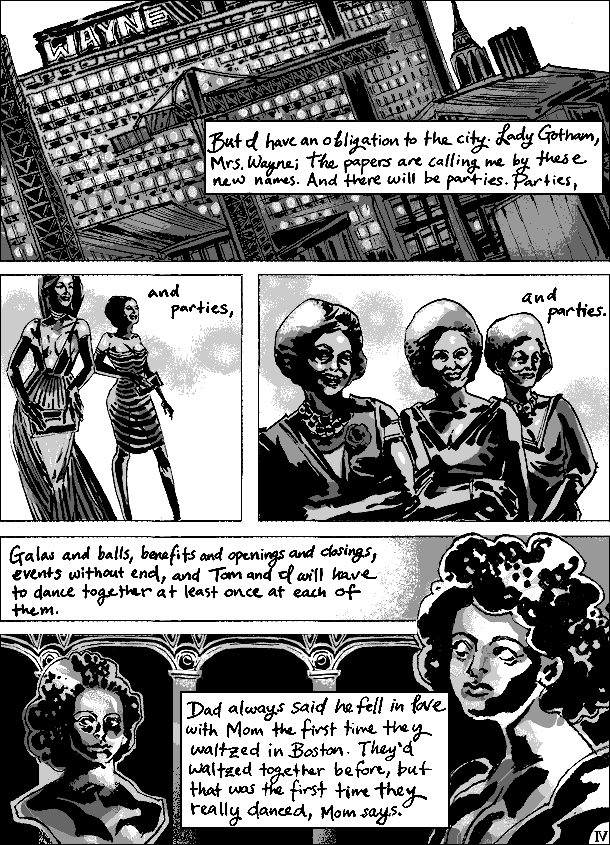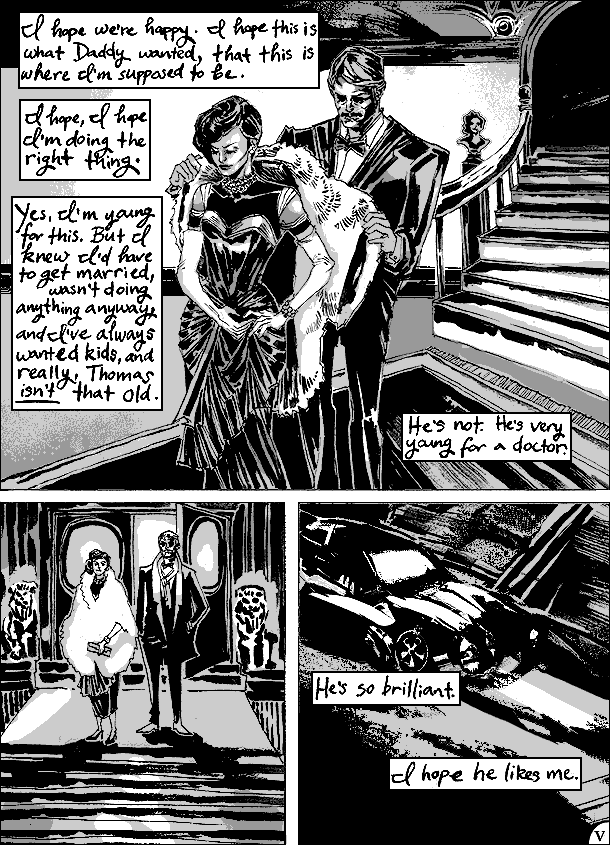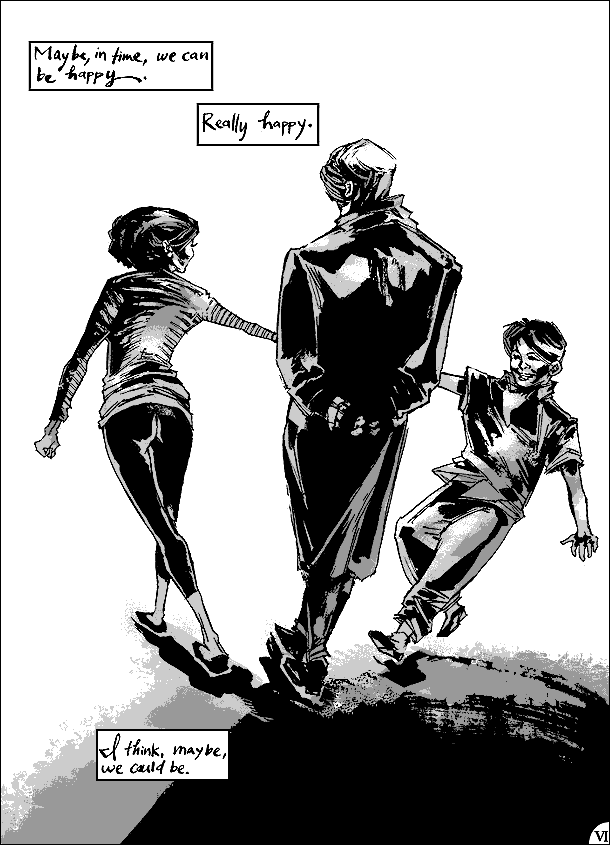 There's a lot of dissimilarity between the two versions, but I think they're both interesting.