So CBR has a preview for Issue #5 of Batman Beyond. And it doesn't sit well with me.
Now last issue ended with the terrible reveal that Hush Beyond, was "Dick Grayson". Besides that little plot point and the okay art, I've been enjoying this book, but now it seems that with the end of #04 that Beechen has stumbled and its looking like it might not recover. Here's why: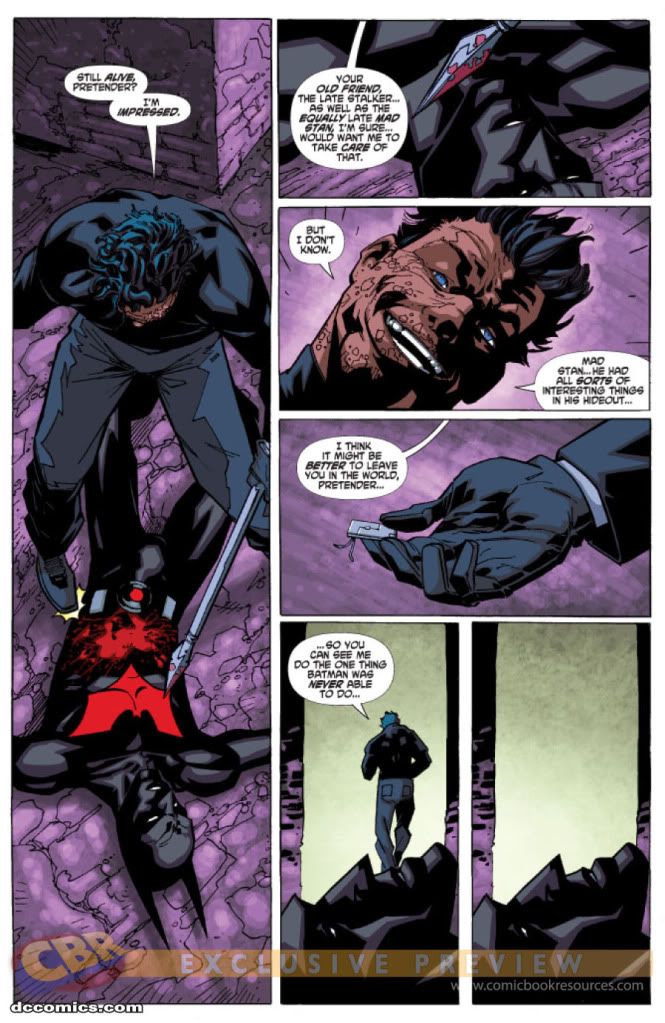 WHAT THE HELL! You kill two members of Terry's Rogues Gallery off Panel! You kill of Mad Stan! Mad Stan was a staple of Terry's Rogues! And you kill off Stalker, also off panel. So what's your plan here Beechen, kill off The newer rogues and leave only future updates of Bruce's old enemies. So far the only bad guys to survive this thing are Spellbinder and Catwoman, both update characters. I fear for Inque.