inexpediency posting in

scans_daily

So this is one of those issues that
really has nothing to do with anything and mostly just exists as a buffer between story arcs.
But it makes me laugh, so here we go:
We have the set designer for a movie setting up some fake aliens. He has to be careful, though, since they can be easily knocked over. Which...they are, just as Bart runs by.
"In his defense, Impulse really is in no way responsible for this little incident, not even a little, though he might think he is, and is already in Tijuana before it 'clicks'."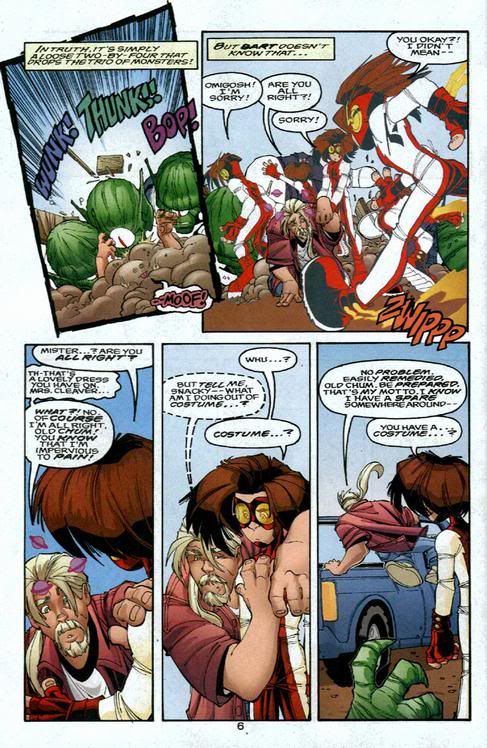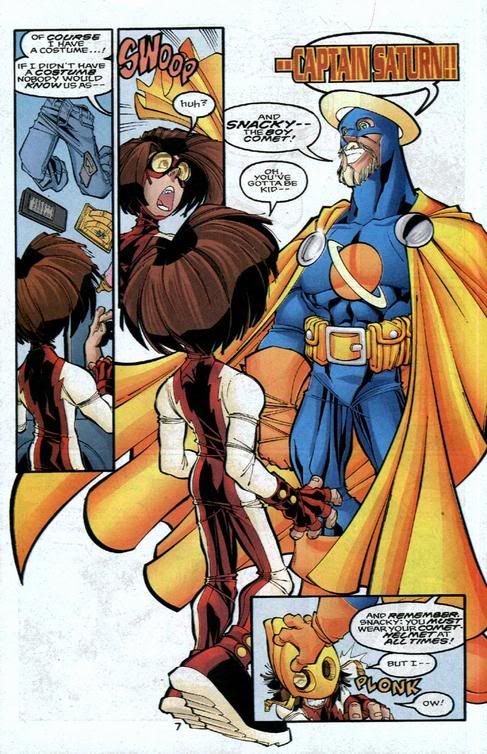 Bart: Uh, listen, um...Cap...? I must still be suffering from from Dr...uh...Badguy's forgetting ray, but...can you remind me again where it is you got your powers?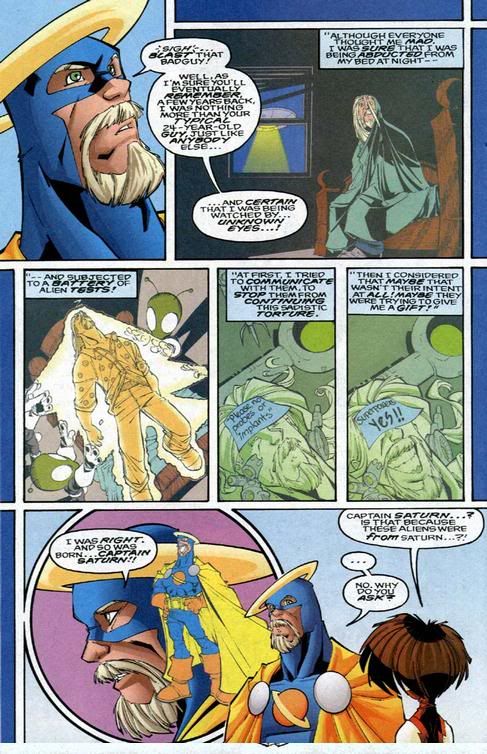 Bart follows Captain Saturn to a gas station, where he mistakes a frazzled mom wrestling with a gas pump for a princess being attacked by a monster. He rushes in to "help", and pretty much just trashes the place. To get him away, Bart asks him about how he got
his
powers.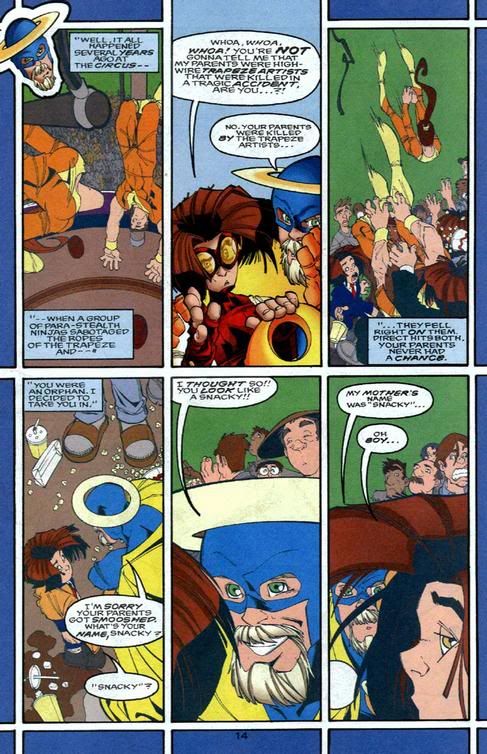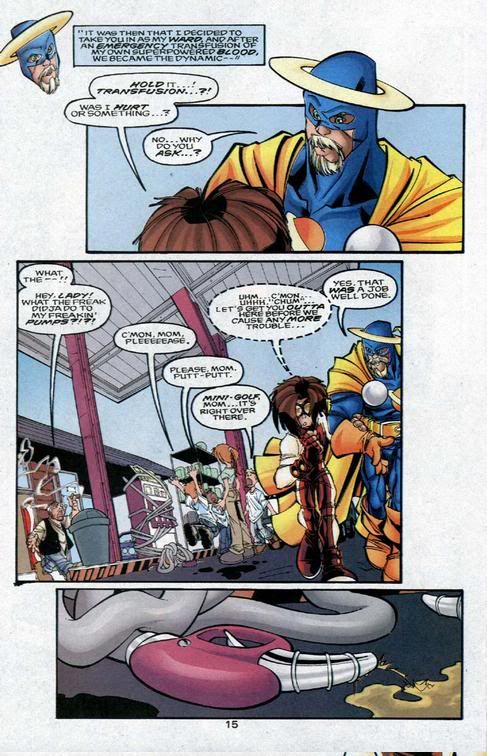 They end up running into the same woman at the putt-putt course, and once again, Captain Saturn "saves" her, and accidentally knocks over a giant lumberjack statue in the process.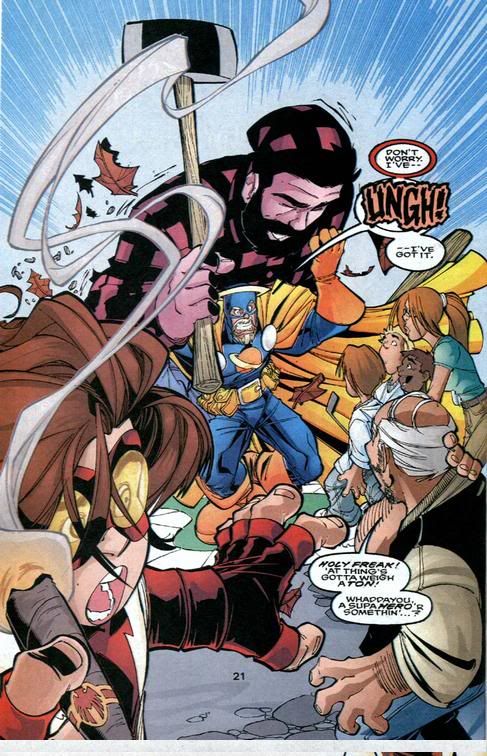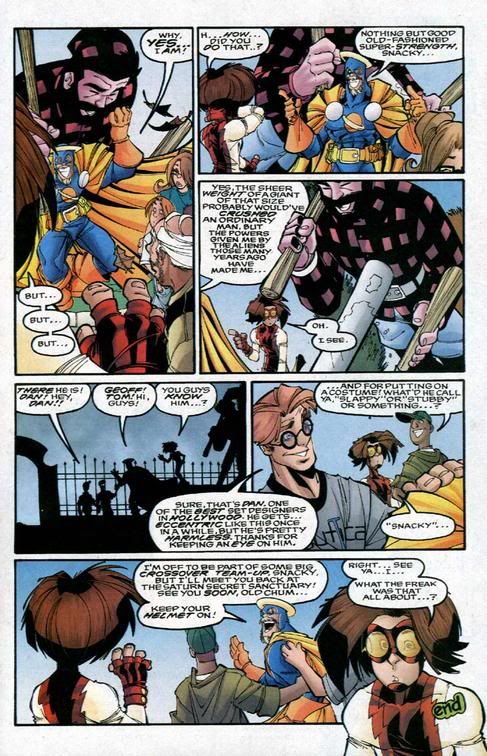 So...yeah.
I'm thinking about posting Madman #1-3--you know, the black-and-white miniseries. Problem is, it's so hard to choose which pages to cut; none of them are really "disposable". So, if I post that, it might take a while. I'll also probably do Gotham Adventures #1 sometime soon.