majingojira posting in

scans_daily
Of all Go Nagai's works, this is the one he likes the best. This is when he was striving for more than just echii comedies or action.
Devilman
had a message. Devilman had character.
Devilman was no where near as popular as
Mazinger Z
and that annoyed him greatly. He wrote Mazinger Z to blow off steam. Devilman was an artistic endeavor.
And it's still a Cracktastic affair.
But it's ending is the stuff of legends.
For Halloween, I think I'll post some, starting from the beginning. NSFW due to nudity. This post contains 61 images from Volume 1's 199 pages. I think that's about right for proportions.
So here we go! And remember, read Left to Right.
And god I hope the cut works...
We open to Japan in the 1970s, where we meet our Hero, Akira Fudo and his love interest/lady friend he lives with (Okay, he lives with her and her family because his own parents are dead), Miki Makimura.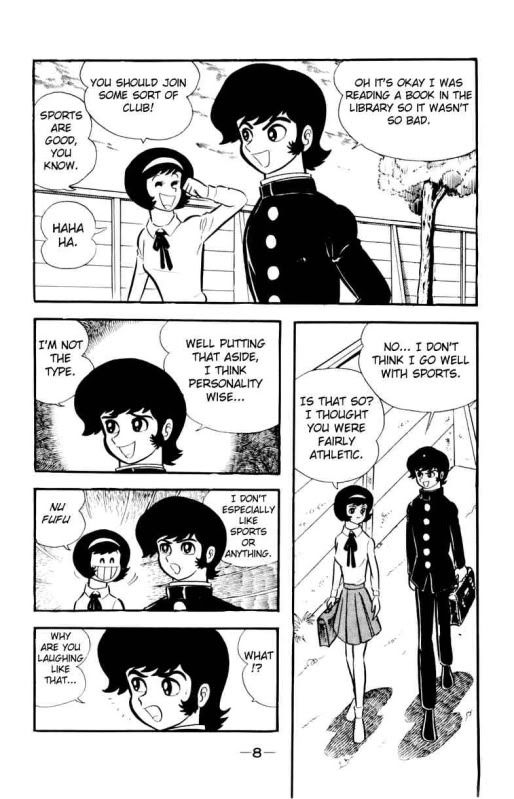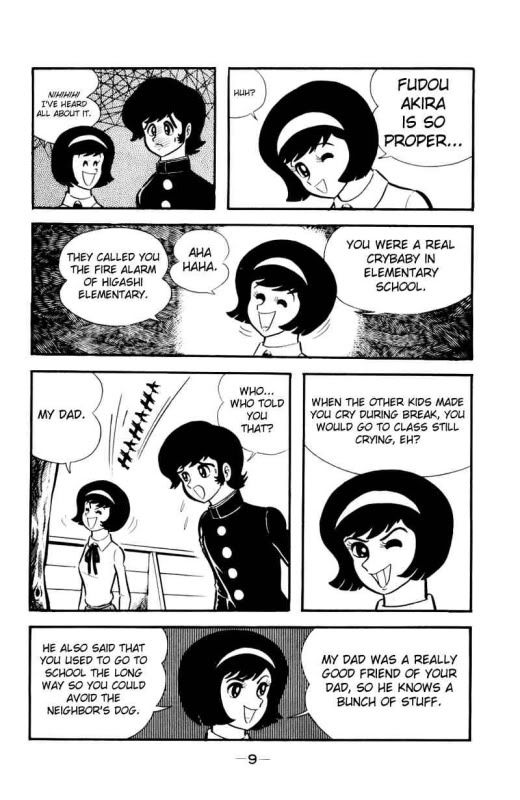 Yeah, Akira is a whimp. Miki wears the pants in the relationship. This is further emphasized when a group of bullies confront the pair for shits and giggles. Mostly making fun of the fact that they're walking back from school together--an act normally reserved for couples. Yeah, it's REALLY early in their relationship, and they're friends first afterall.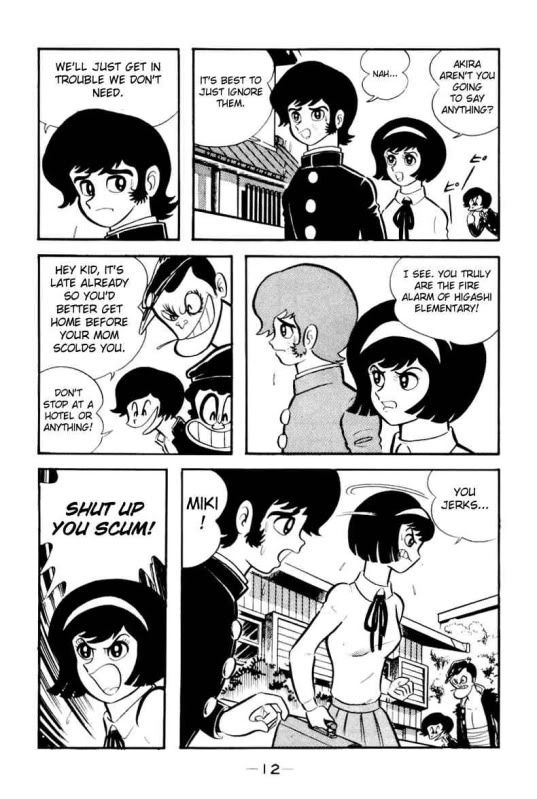 Miki taunts them like a proper frenchman, but they get even more fresh. Maybe Akira had the right idea.

But Miki ain't puttin' up with that shit.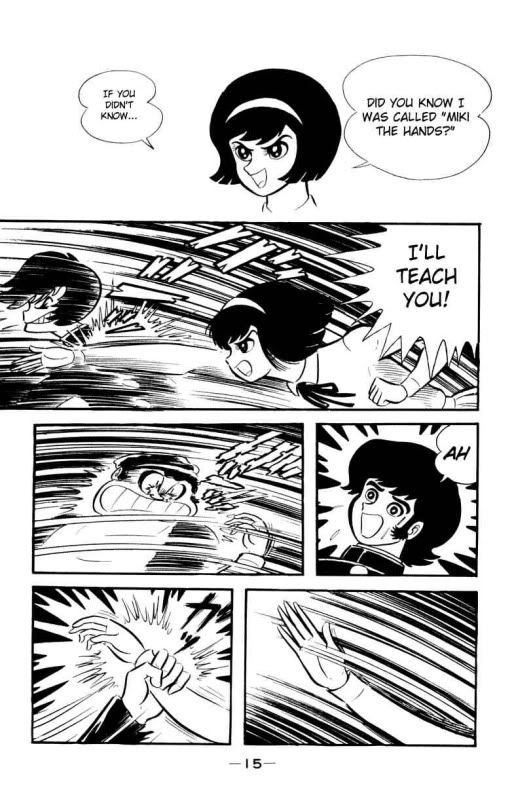 Miki Used Double Slap!: It hit 3 Times. Lead Bully used Counter: It's Super Effective. She begs Akira to help, but he's STILL a spineles whimp. Things look bad until...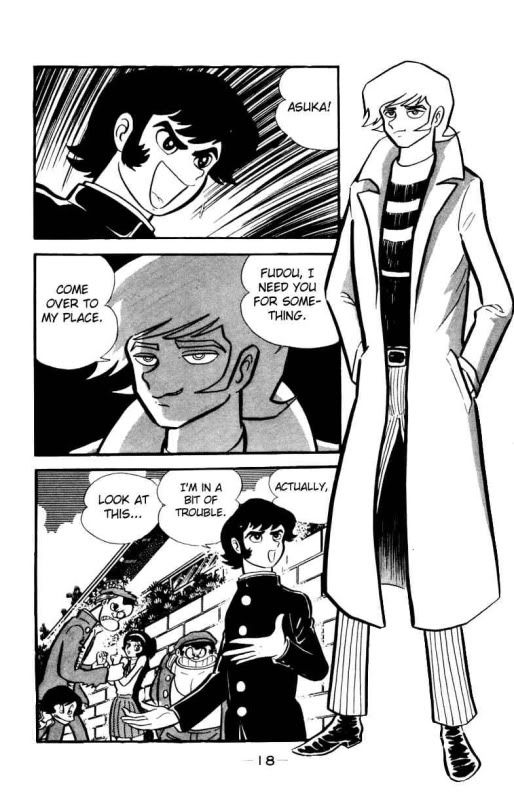 Meet Asuka!

Wait, wrong Asuka...

This is Ryo Asuka. Asuka is Akira's best friend from before he moved in with Miki's family. I'll be calling him Asuka throughout because it's more amusing that way.


This Asuka is a far bigger asshole than the later one.
Asuka doesn't have time to deal with 2 bit punks.
So he made a sawed off hunting rifle.
Japan has the strictest gun laws in the world, so doing this is no mean feat and VERY illegal.
He scares off the goons with a few shots to the ground and takes Akira with him, leaving Miki to walk home alone after that.
Real compassionate guys.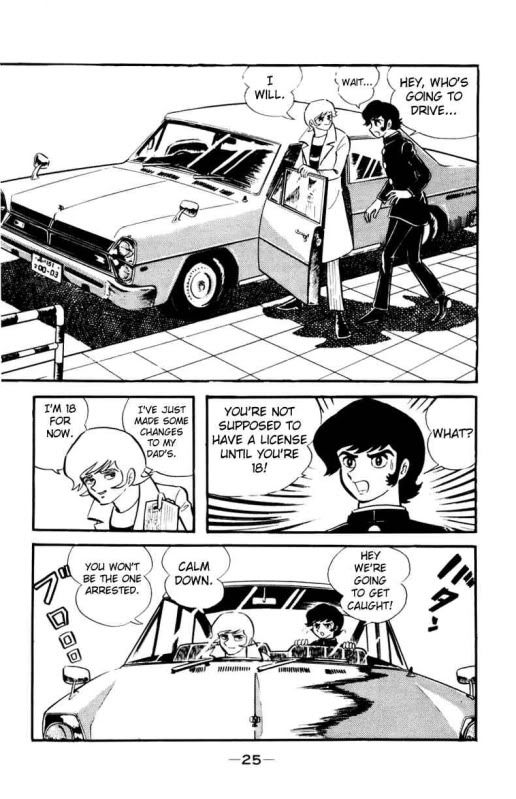 So: Illegally Modified Firearm, Fake ID AND driving without a license. Asuka is officially an epic rebel by 70s Japanese standards. Something's up and Akira (slowly) picks up on it. Turns out his father recently died under really weird circumstances that just get weirder with each new bit of information.
The first bit being that he died by setting himself on fire.
The next big being that his remains weighed twice as much as he did in life.
He promises to tell Akira everything--and that he needs his help desperatly. Akira is the only one he can trust. But if he does, there's no turning back.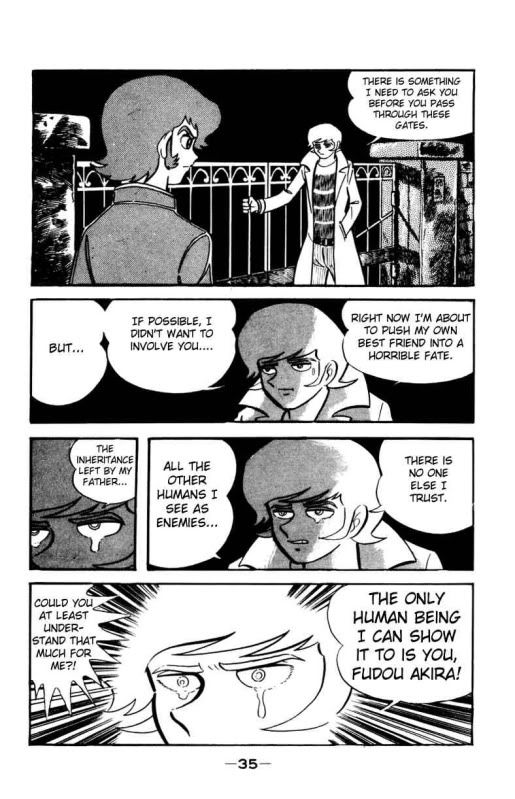 That revelation is simple:
Demons are real. Asuka's father died fighting off demonic possession that slowly corrupted him after he discovered the turth about demons and tried to experience demonic possession. His first clue was a tremendous, glowing fossil demon skull from Pliocene by modern understanding. By donning the glowing fossil skull, they can see into the past of the demons! They've been around since ancient times and are wildly diverse in physical form. Akira gets a full view of what demons were like back in the day.

And thus, we get to the Crack.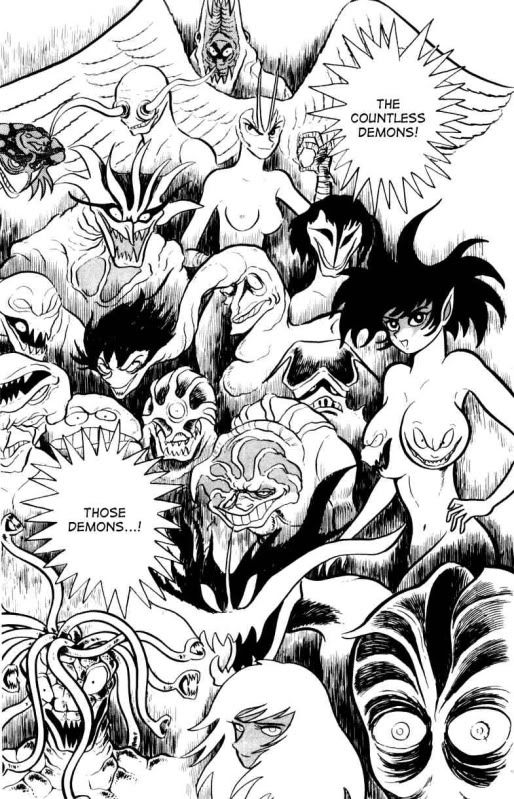 Yeah, all the demon designs are that kinda whacky! Its' wonderfull. But there's a reason behind it.

How the hell could one species be so diverse amongst its members--well, it's all in how their primary power, possession, works.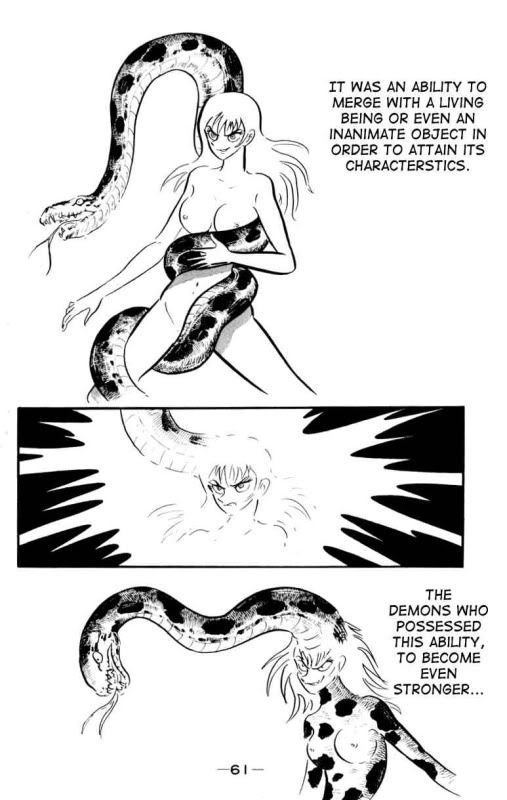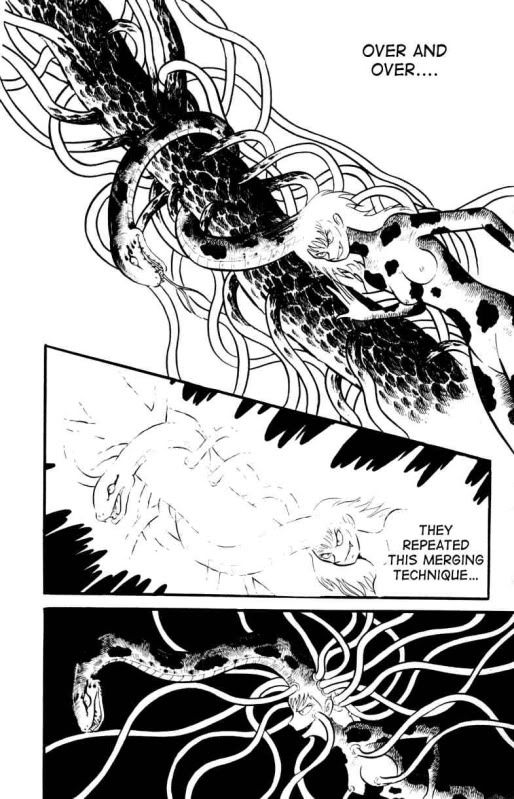 If you've ever looked at demons in folklore like the Ars Goetia or any other chimera, such an ability makes perfect sense. Before they can talk more, they're attacked by demons and driven underground. Given that these monsters have been gathering all sorts of bizzare powers--both physical and psychic.

Because Psychic powers--totally real.

Moving on.

The Demons went extinct around the time of the ice ages--most of them frozen in glaciers, not dead, but sleeping. When they ended, they waited to tackle their human enemies.

With Asuka's family dead at the hands of demons, with his father having discovered the return of these monsters...his inheritence is simply. It's an inheritance he wants to share with Akira.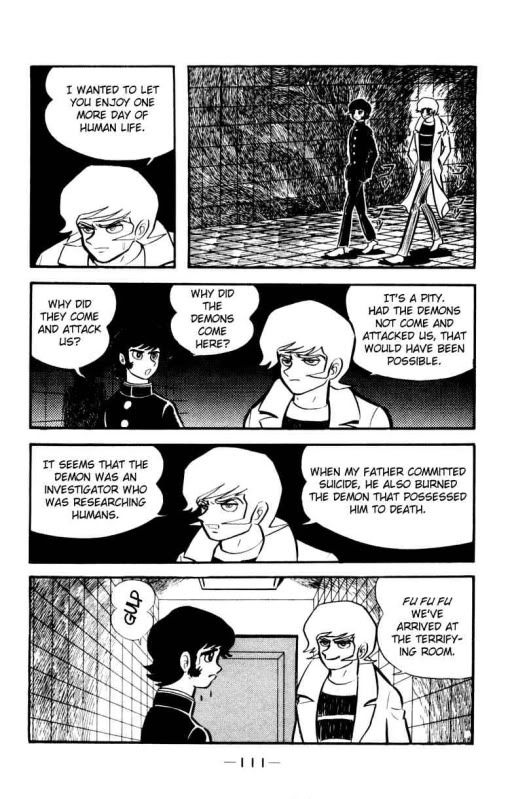 They are going to fight the demons by merging with the demons, taking their power for their own and turning it against the demons. Asuka has a plan to do this, but needs Akira's okay to go through with a plan that even he admits is insane.

Yeah, after all that, even Asuka admits this plan is insane.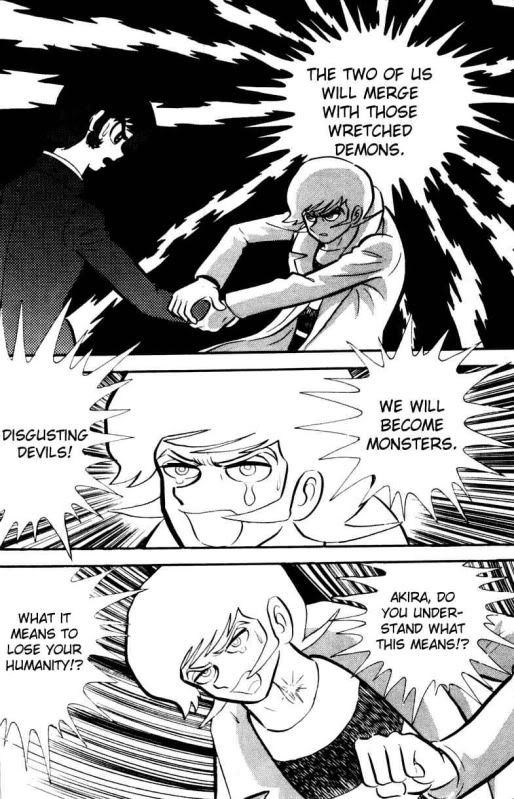 They must throw out compassion and commit themselves to war.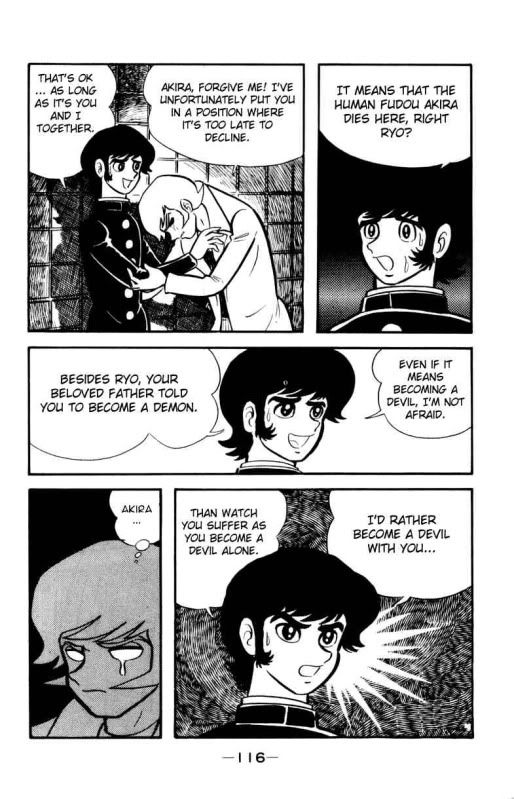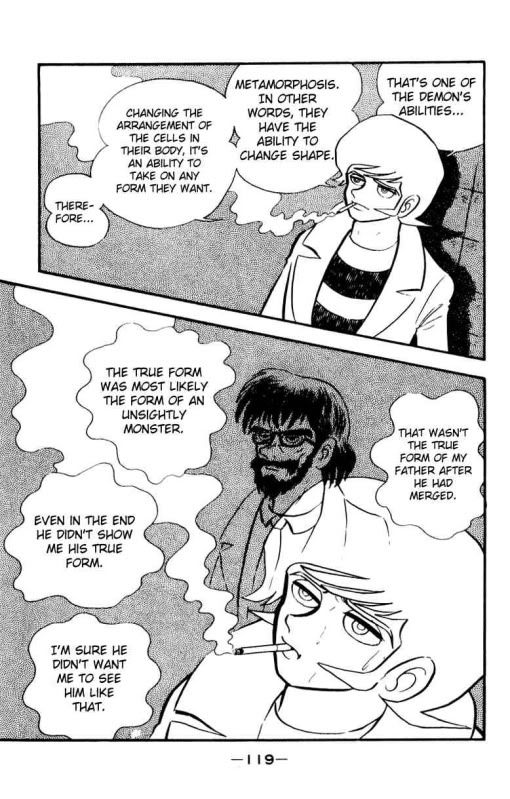 Demons can merge, shapeshift, have psychic powers and to possess people, must teleport on them.

Telefraging for those familiar with Doom.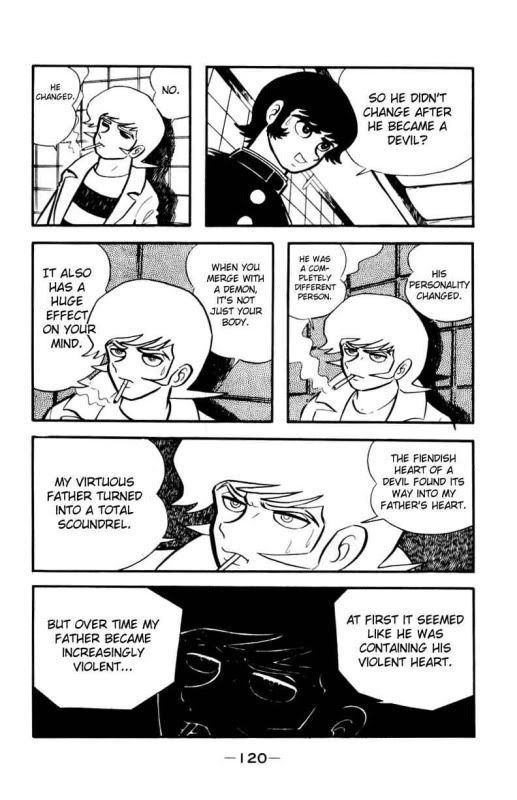 The heart of a demon is not to be trifled with.

But from his father's notes, he discovered that human reason is deadly to a merging demon, but a pure heart/a heart filled with courage or other powerful positive emotion will kill them outright--and leave their powers in the host. In short, that person will become a Devilman.

Akira is the purest person Asuka knows. Asuka believes he has the courage to go through with this. By turning devil's powers against them, they will try to save the world.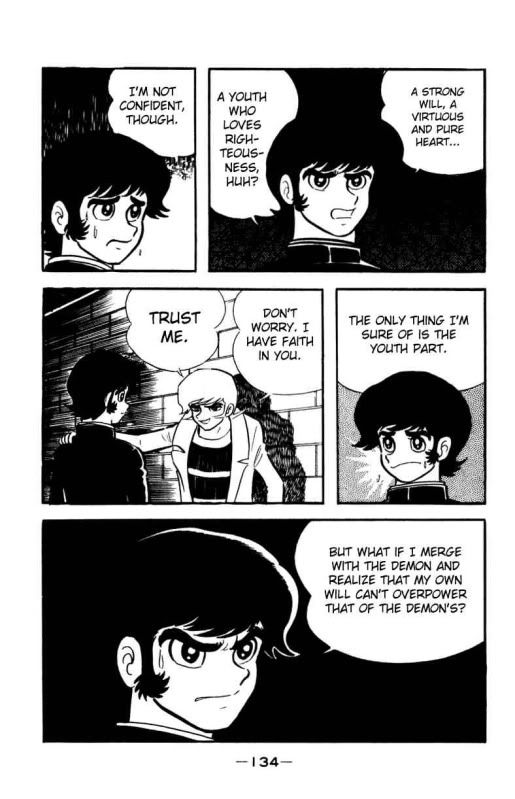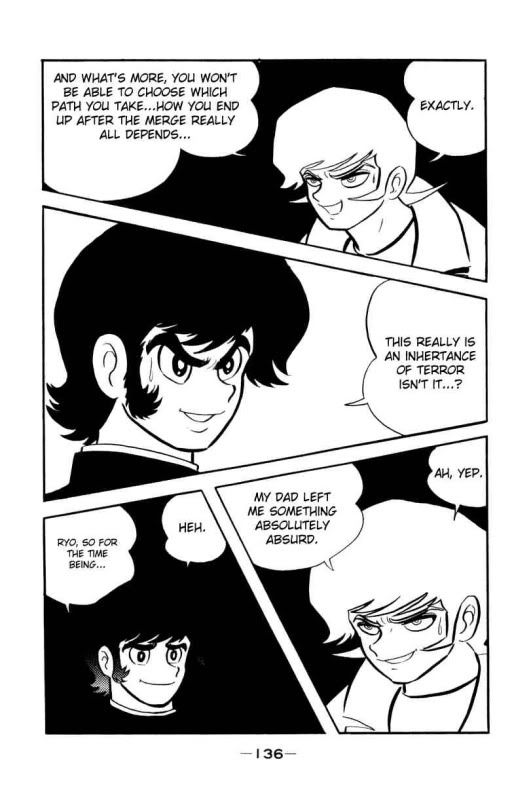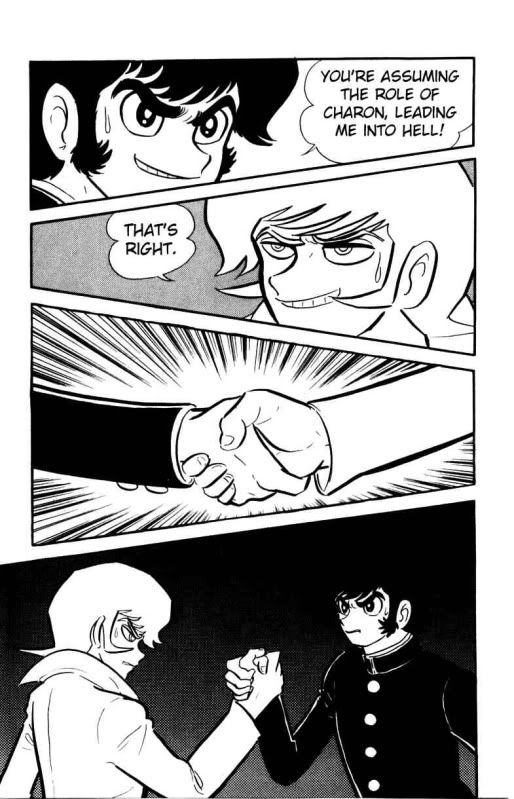 I'm actually cutting a lot of subtext Yaoi fans would just love to see.

To enact this plan, Asuka takes Akira to a bunker where something special is going on: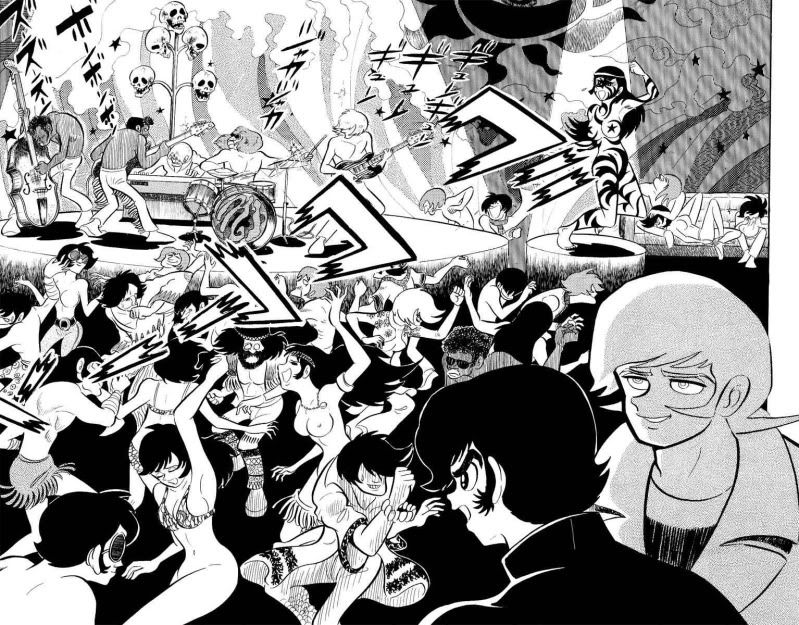 Crazy Hippie Party!

Akira, the shy innocent he is, is a little thrown off.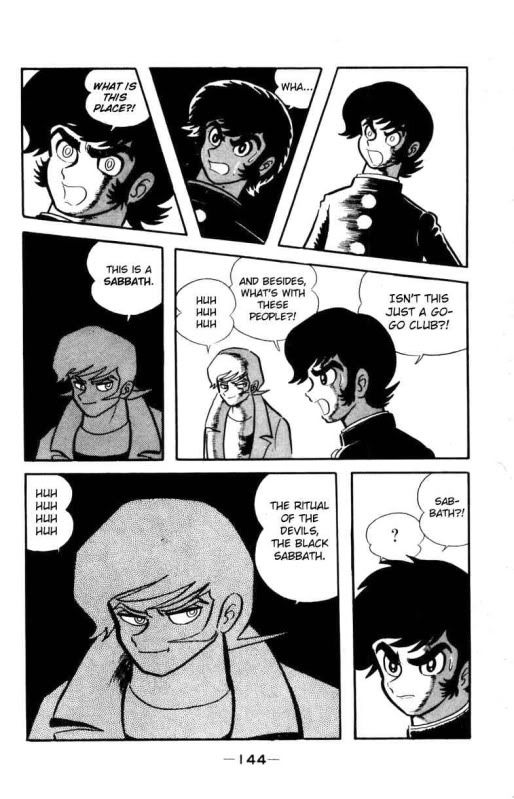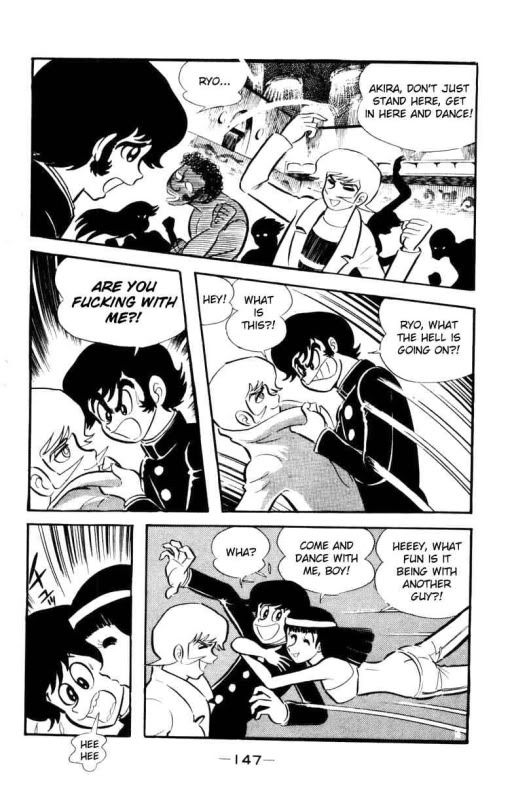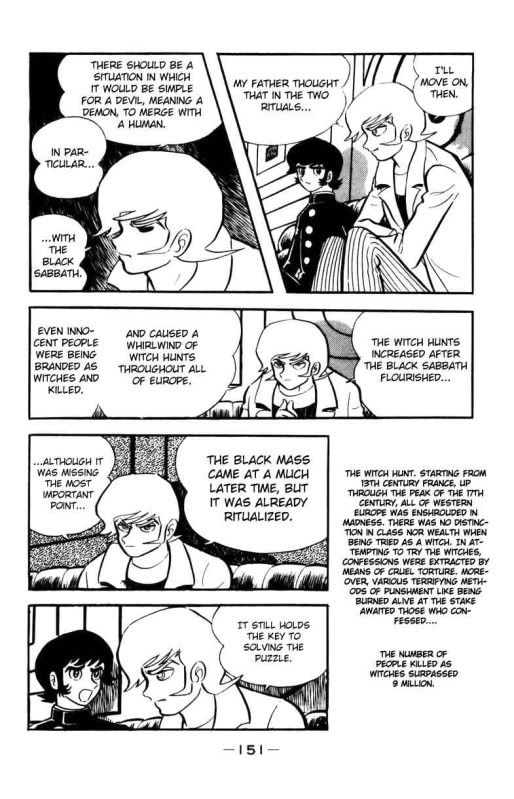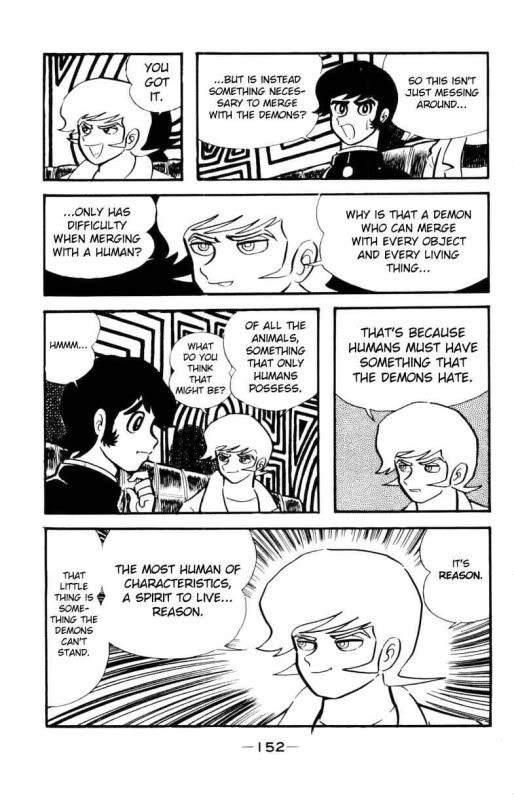 I'm sorry--but that's just an awesome plot point.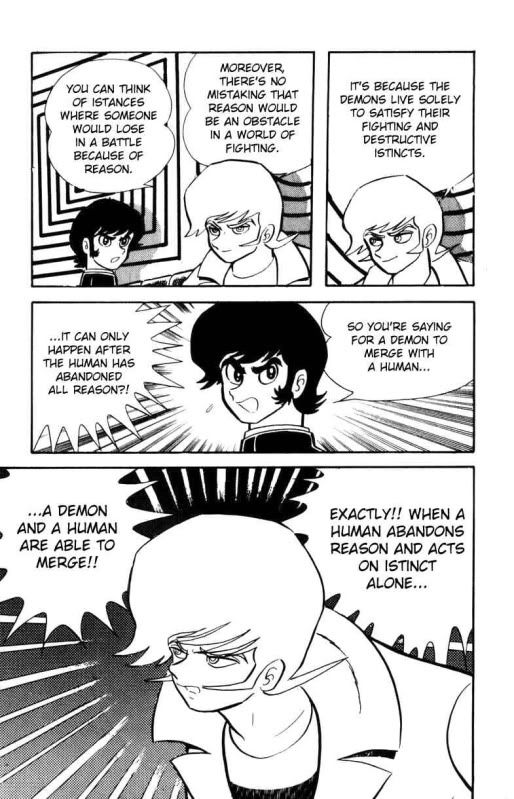 So Party On, Future Monsters!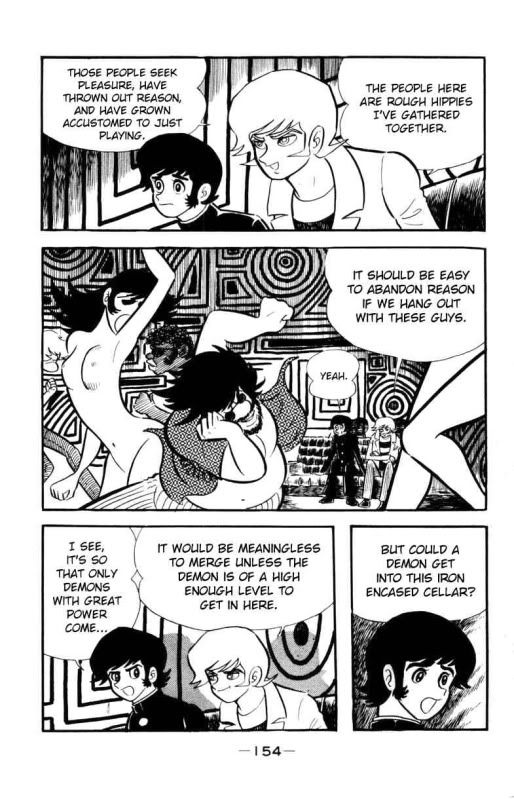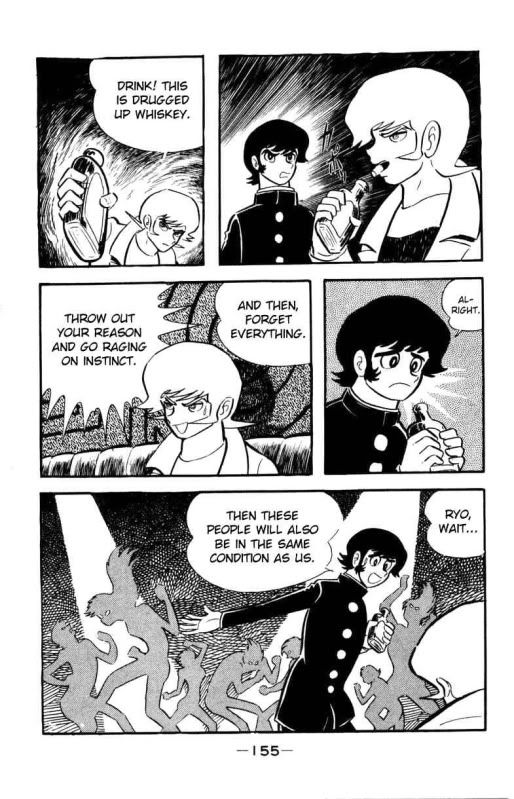 Yeah, Asuka's plan is going to get all those people killed to give humanity a chance. Did I mention he's kind of an asshole?

still, for the good of humanity...

But there's still major flaws with this plan--like...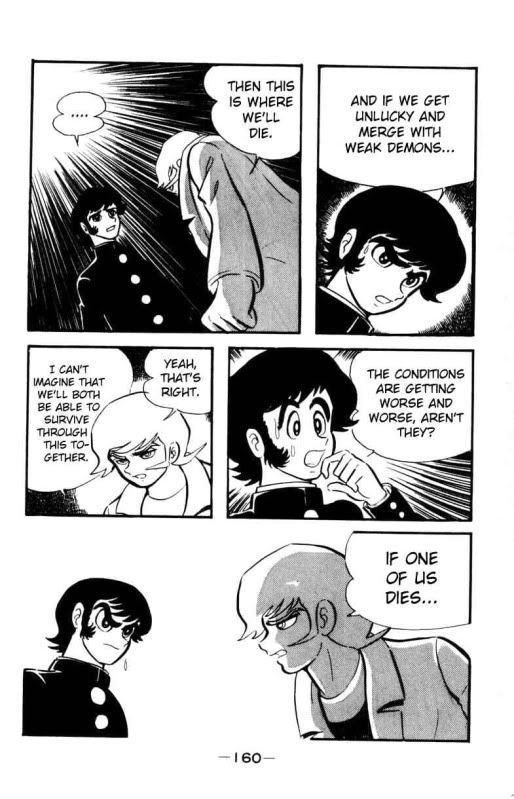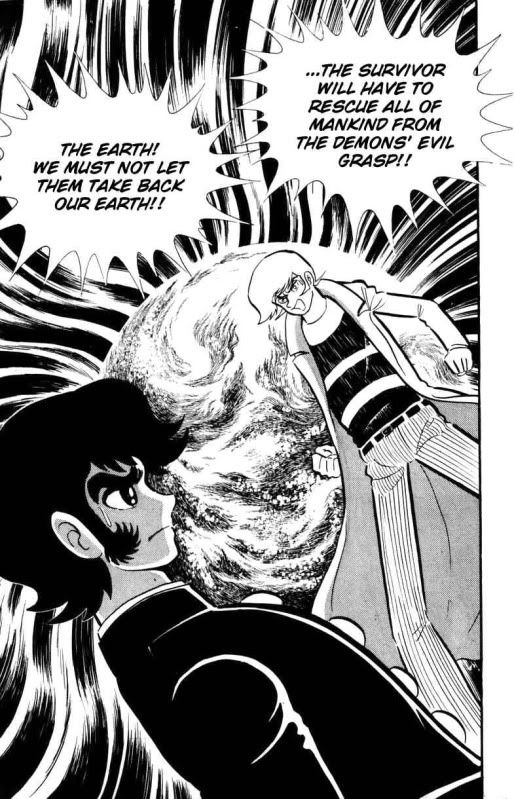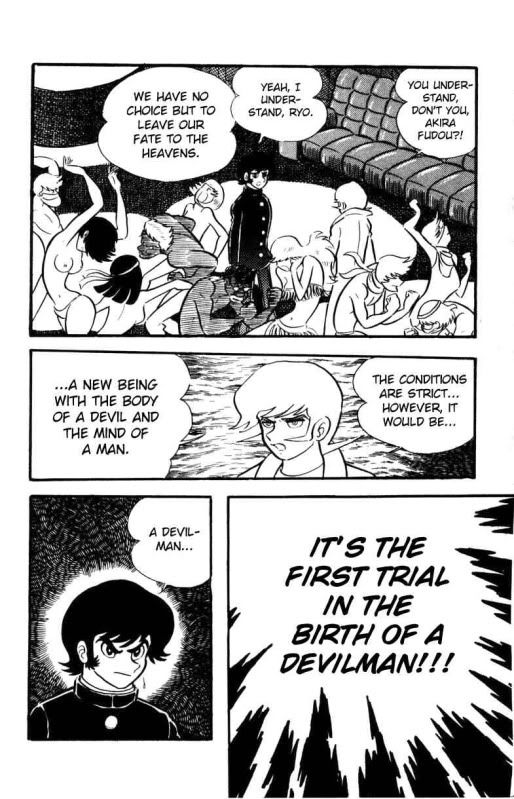 TITLEDROP!

So to abandon reason, they party hard, until...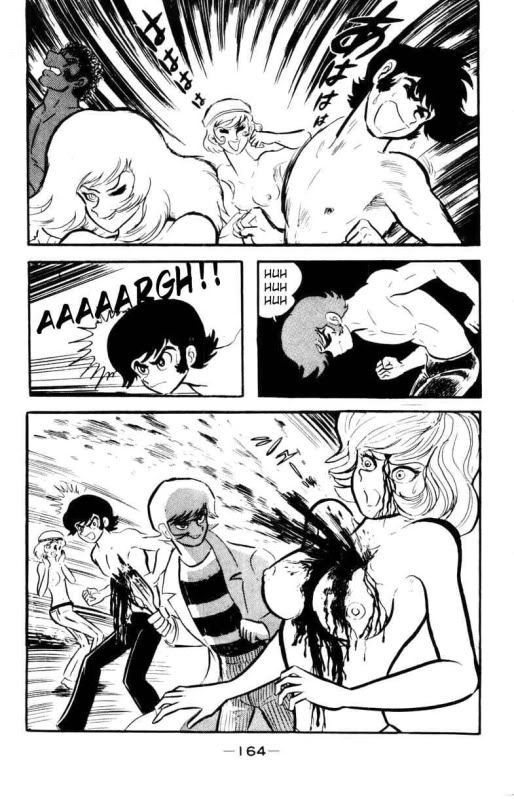 Asuka! What are you doing?!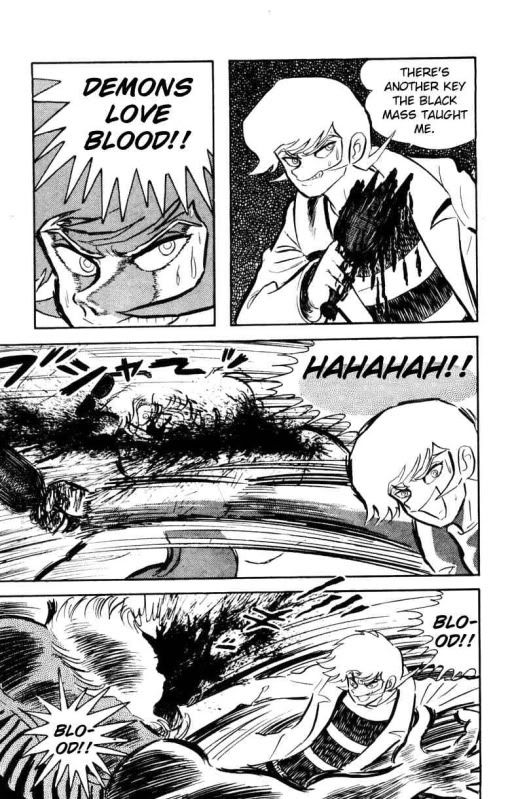 If it wasn't for actually being attacked by demons, Asuka would definitely qualify as insane.
No, wait, scratch that, he IS INSANE.
And he has a girl's name.
Asuka gets jumped after bloodying up a few more hippies, Akira tries to break it up, bet gets accosted, gets broken glass shoved in his mouth and molested by an older woman.
The perfect atmosphere for demons. One woman transforms in front of everyone first. It's not pretty.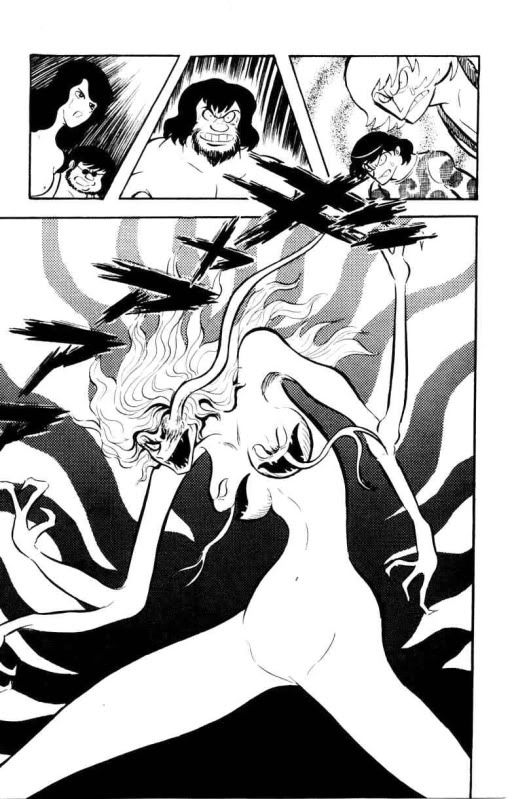 And she HAS NO GENITALS! OH MY GOD!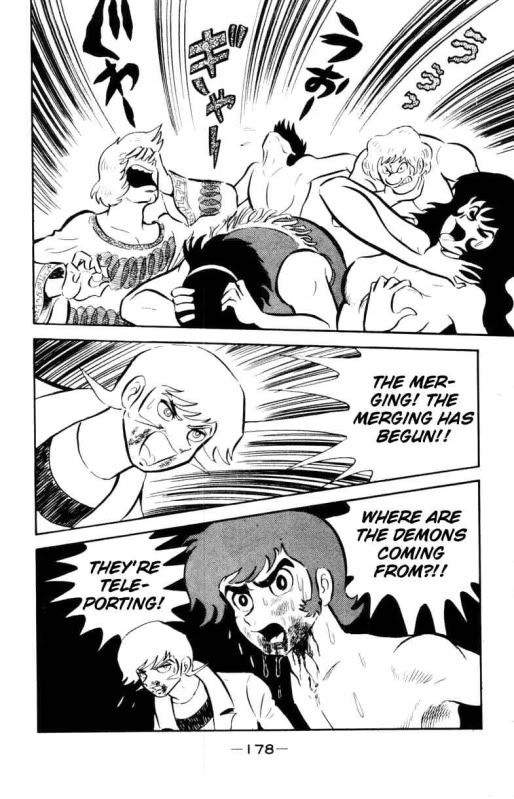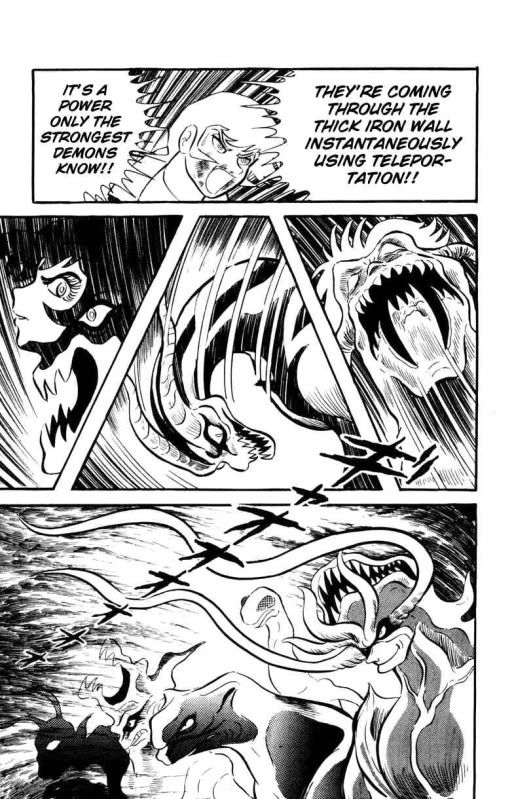 Demons, demons, everywhere! But wait a second.
Oops!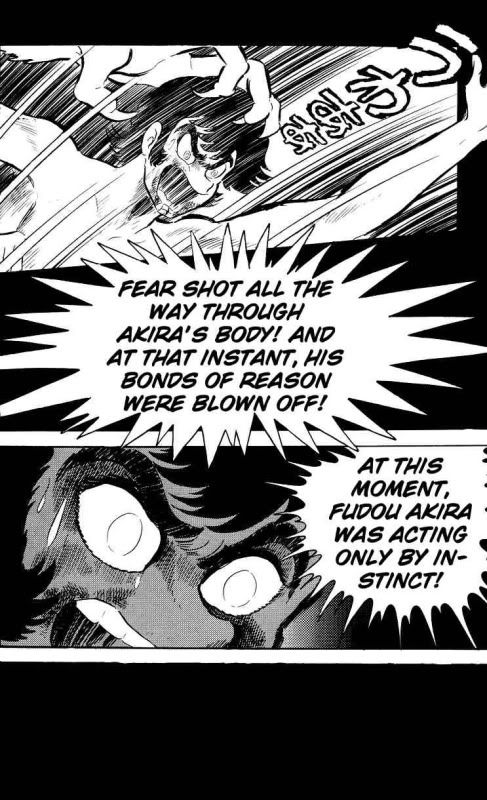 Ow, narrator, don't shout in my ears!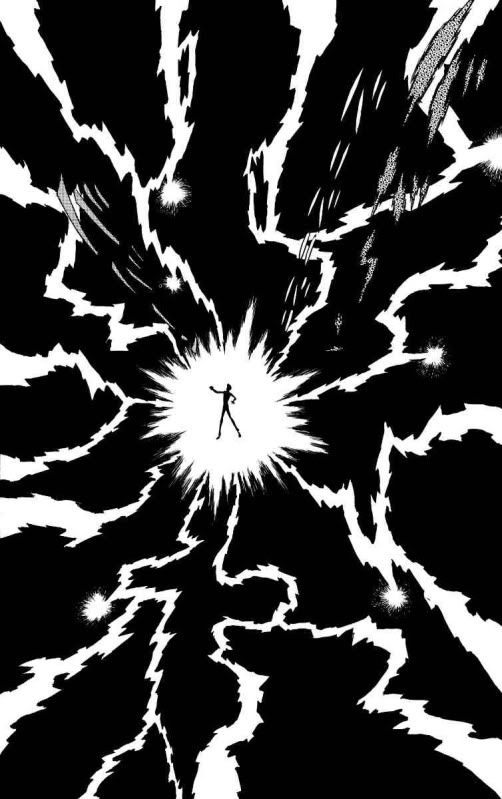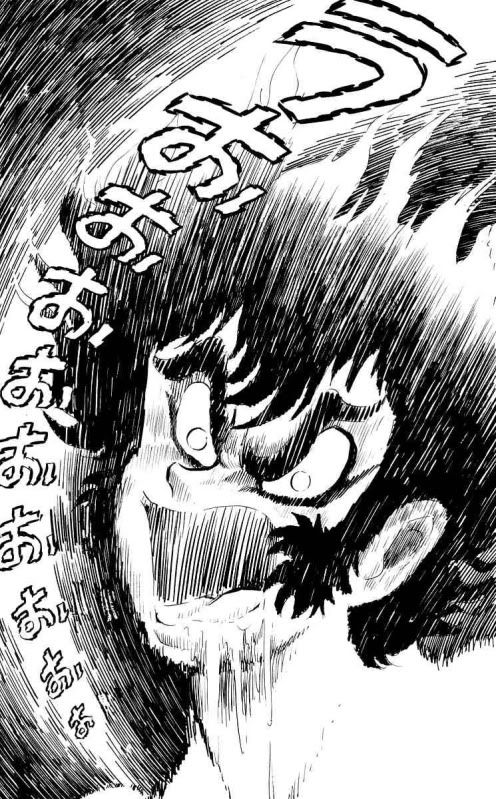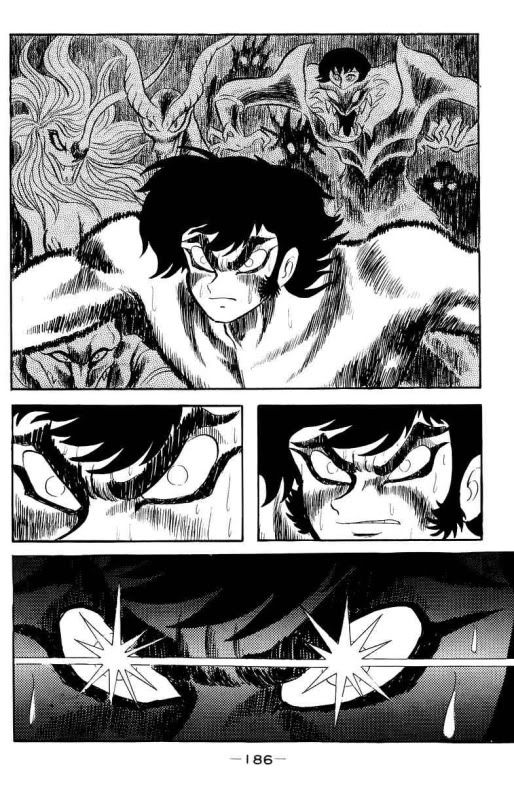 In that moment, Akira Fuudo was no longer the meek boy he was just moments before.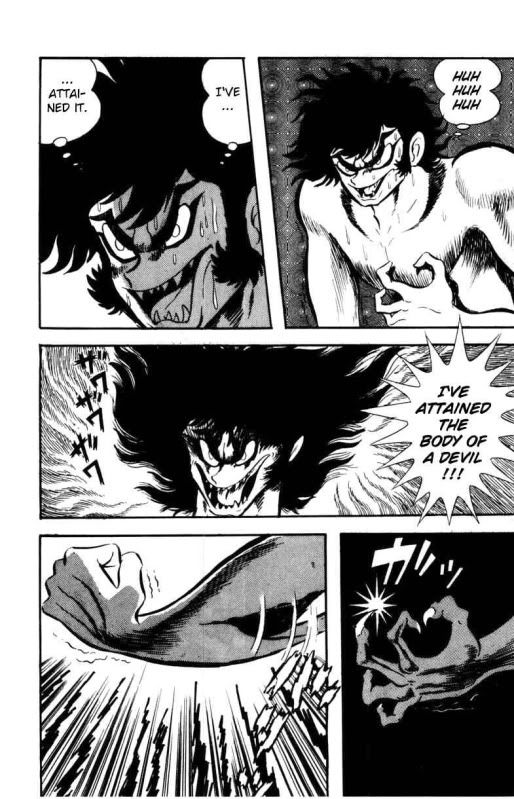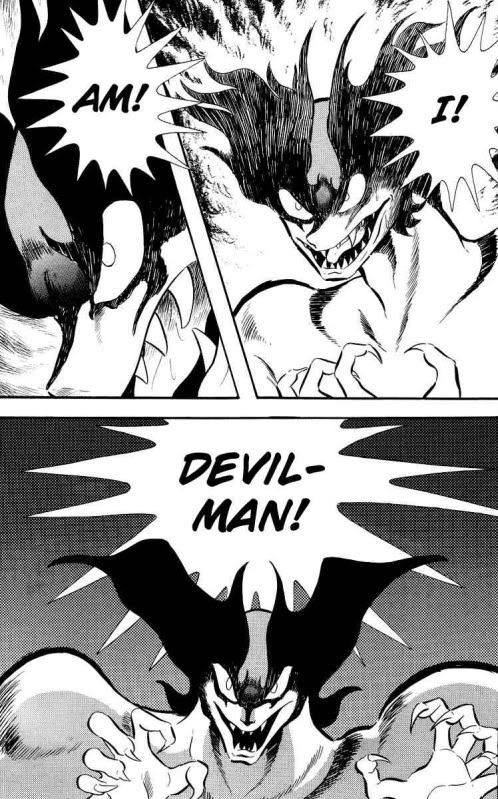 CUE ASSKICKING!
The demons are all "WTF, Amon?! ARE YOU NUTS!?"

Akira--no, Devilman is all "I am not Amon! I AM DEVILMAN!"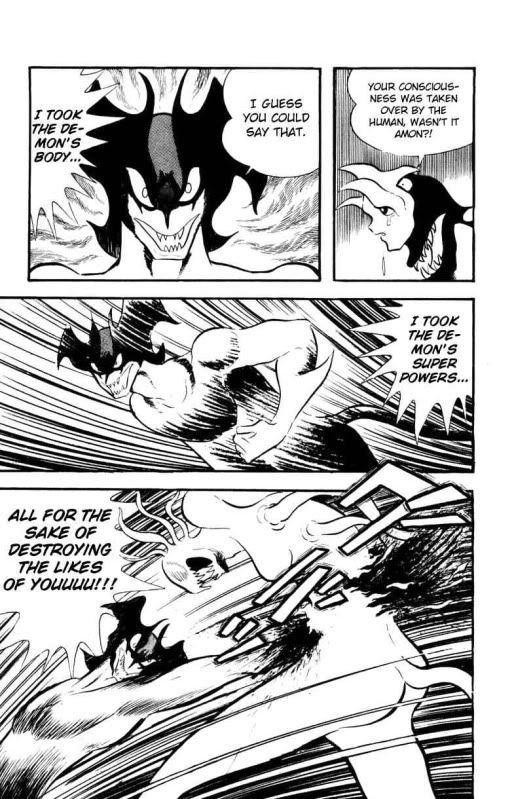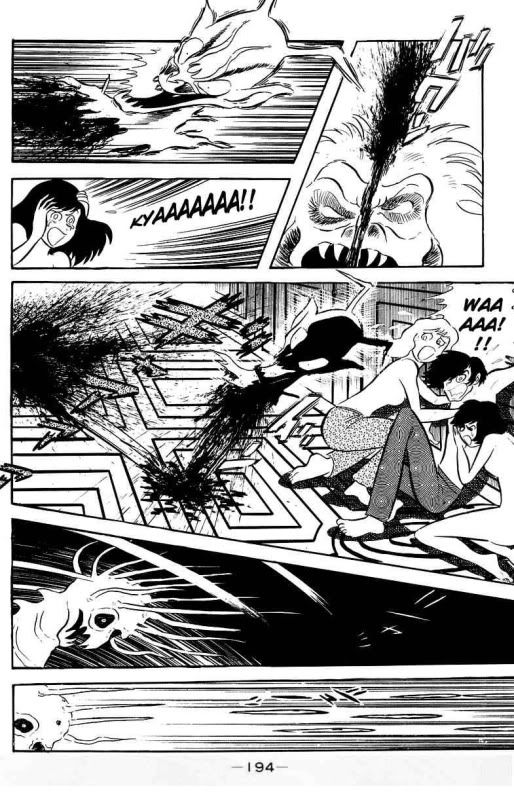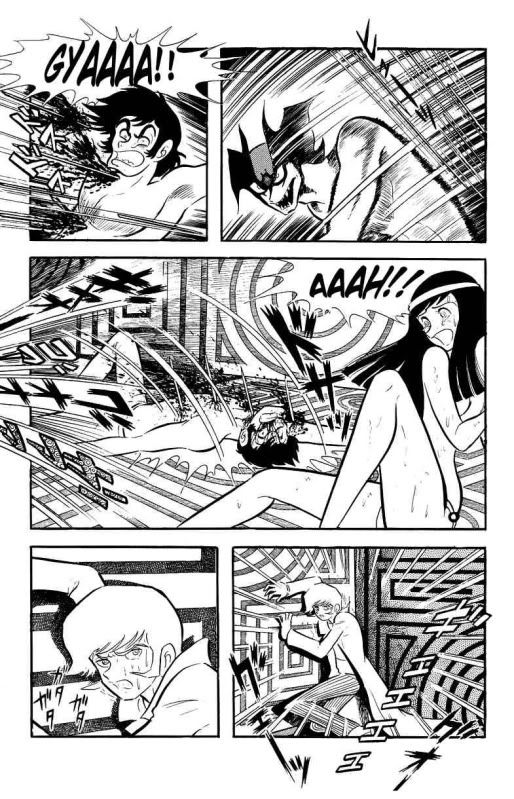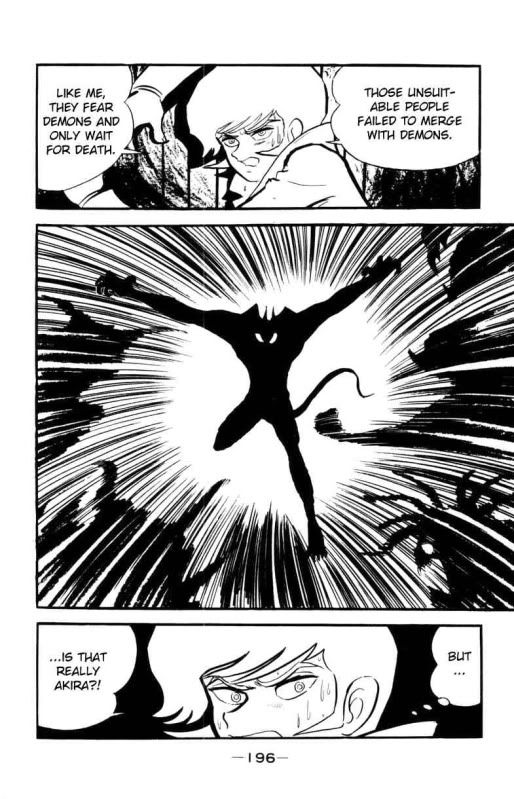 Yeah, Akira's a lot more bloodthristy and violent now. A WHOLE lot more.
And thus, I fell in love with this series with that panel alone. A two-page spread that harkens back to older art styles--ones depicting hell.
After tearing shit up...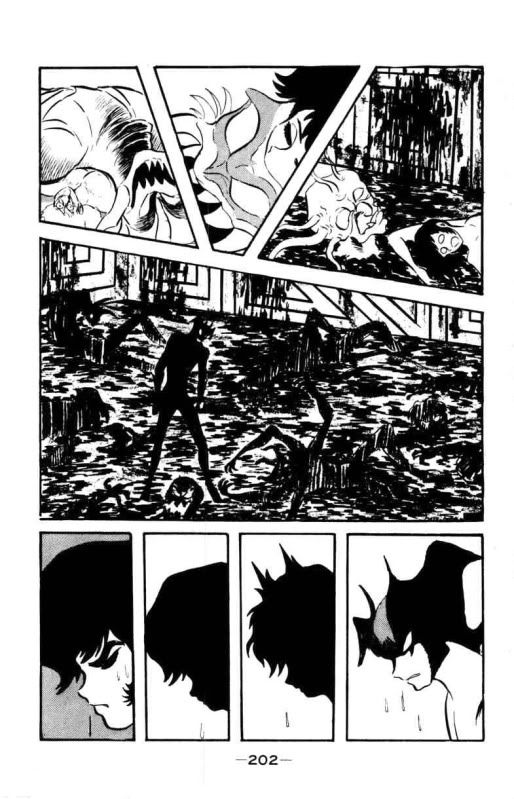 Akira is in control of the demon, but the demons bloodlust is now his--to a point.
But, wait--what happened to Asuka, the asshole who started all this?!
Well, he got crushed under demon corpses, of course!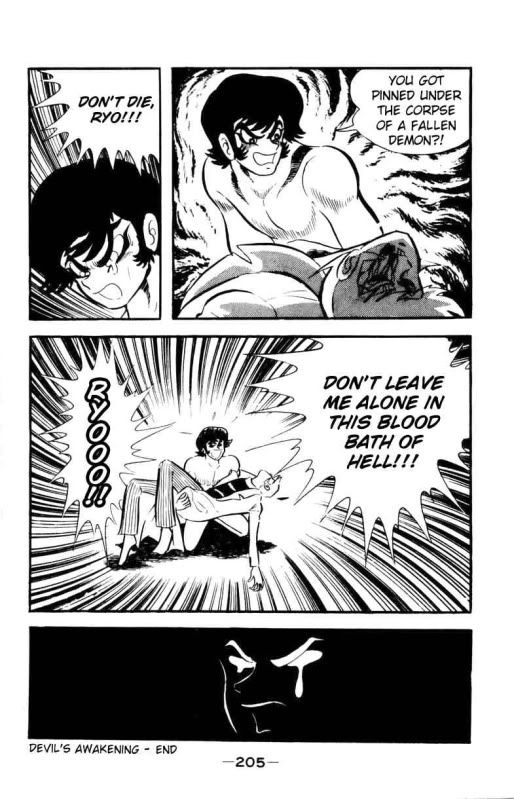 Oops.
Asuka Survives--but more importantly, Devilman is Born!
The core is great, but a little rough around the edges. I like the two 80s OVAs produced retelling the story of the first two volumes. Tighter overall storytelling, powered by 80s Synth rock!
I think I'll do more in the future...but very slowly--this took about 2 hours to put together.