terrykun posting in

scans_daily
For the comm's approval, I submit Hank Pym in the midst of two tropes (only one of which I can find the name of) from Avengers issue 366.
First, a Crowning Moment of Awesome, as Not The Quinjet is being attacked by a Kree Sentry.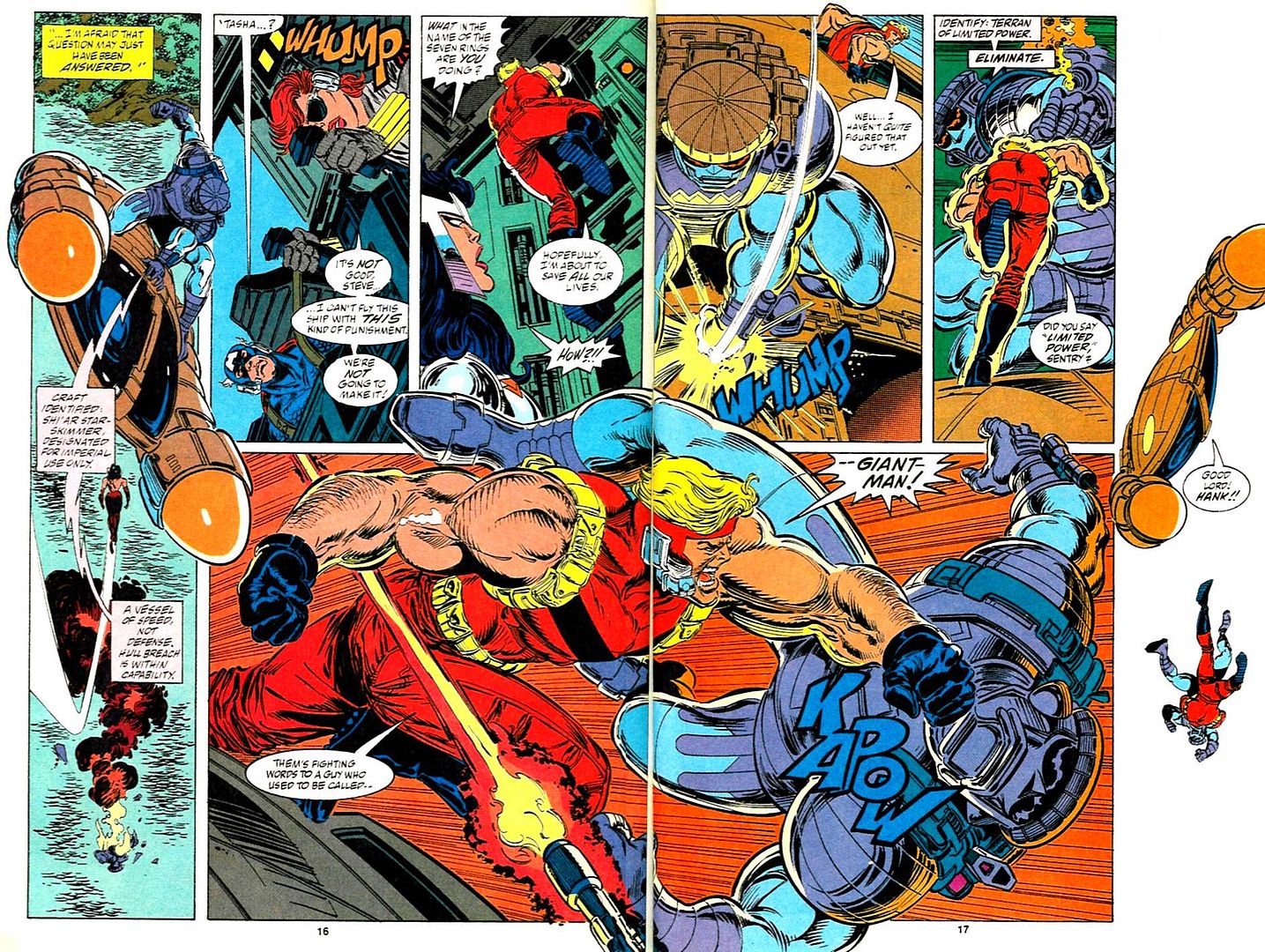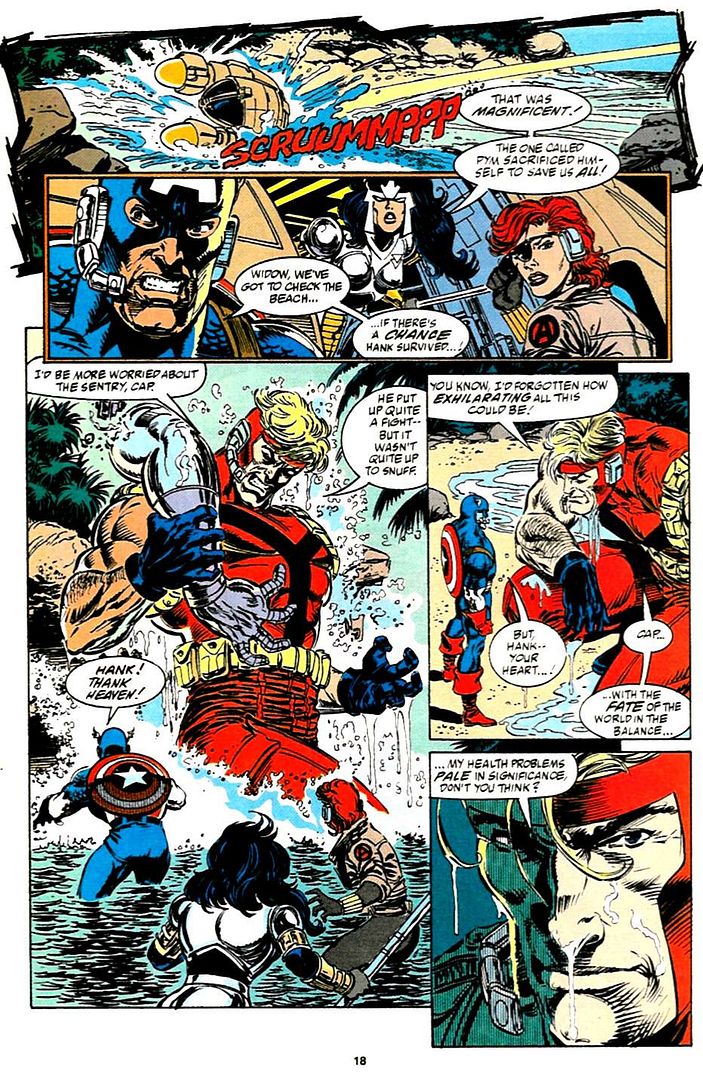 And now, while I can't find the exact name of the trope, it's something we all know. "What do you mean 'oops'?"