ravenous_raven posting in

scans_daily
Because I need something to cheer me up and because spreading the wealth is so much fun.
Anyway
, following up on
previous post
, our merry band of miscreantsTM from
"Bite Me!"
are using a riot to locate Rougiere's goons. But knowing Claire, it's about to get complicated...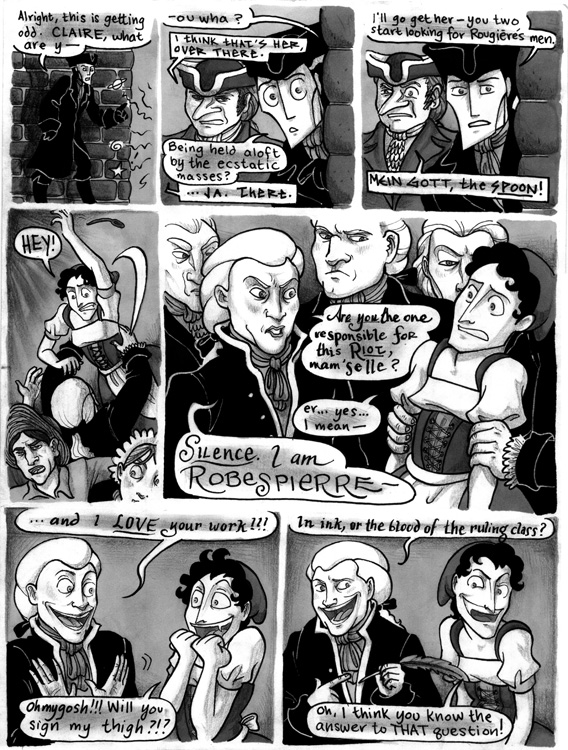 Oh Claire.
But while Claire's living up the party and Luthor and Lucien are trying to find Rougiere's thugs among the rioters, Ginevra makes some unfortunately aristocratic critiques of the Revolution. Ever wonder what would happen if a vampire went up against a human mob?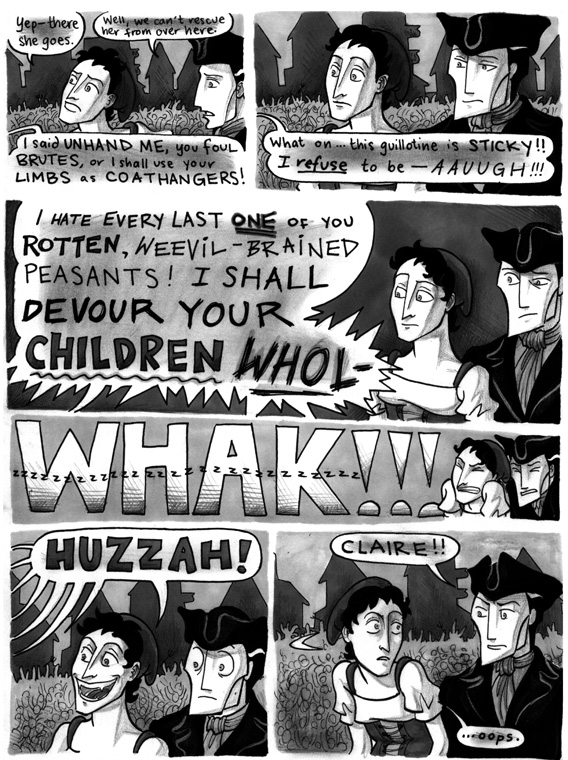 Well, now you know.
Elsewhere, Audric, the dishy vampire coven-head and current prison of Rougiere, displays his intellectual shortcomings.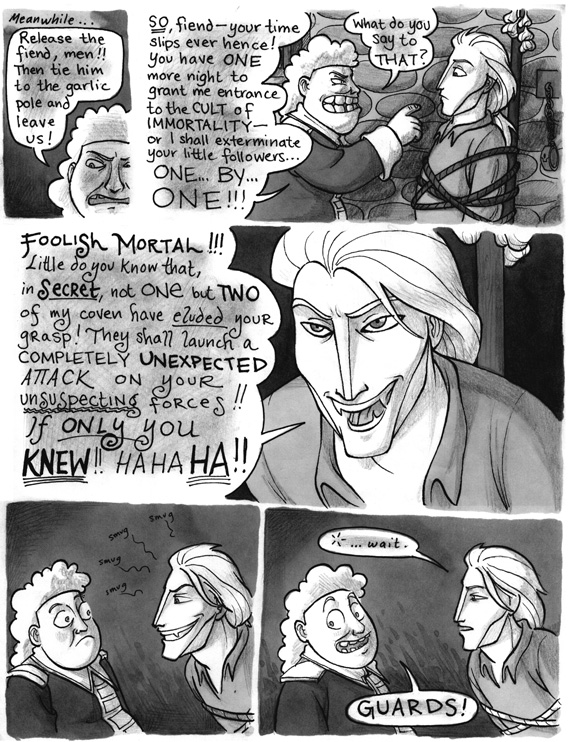 Oh Audric. In defense of the coming vampires, Rougiere tells one of his men to scatter seeds (because apparently vamps are OCD are have to stop to count them). A chicken appreciates the gesture.
Remember the chicken!
Meanwhile, the team's collected Ginevra's head and Luthor's got a scent on one of Rougiere's men.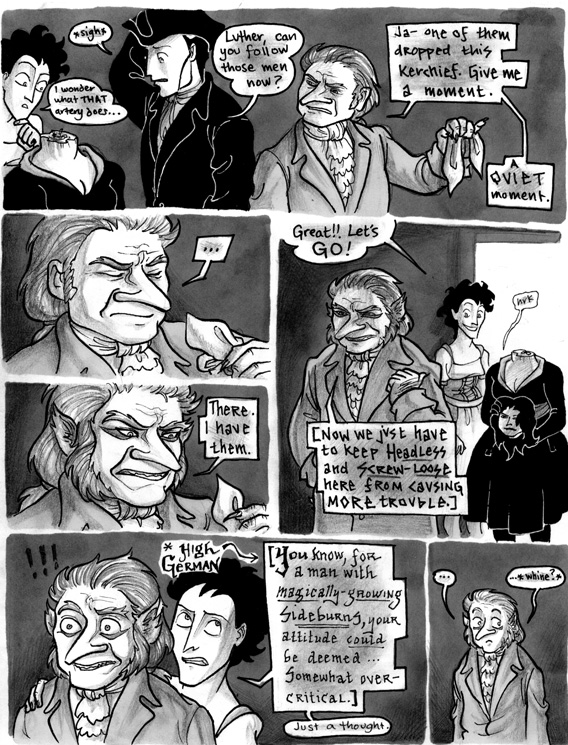 It is finally time to go on the hunt...Also, summon Inigo Montoya in your head right now for this next bit. Got him? Good.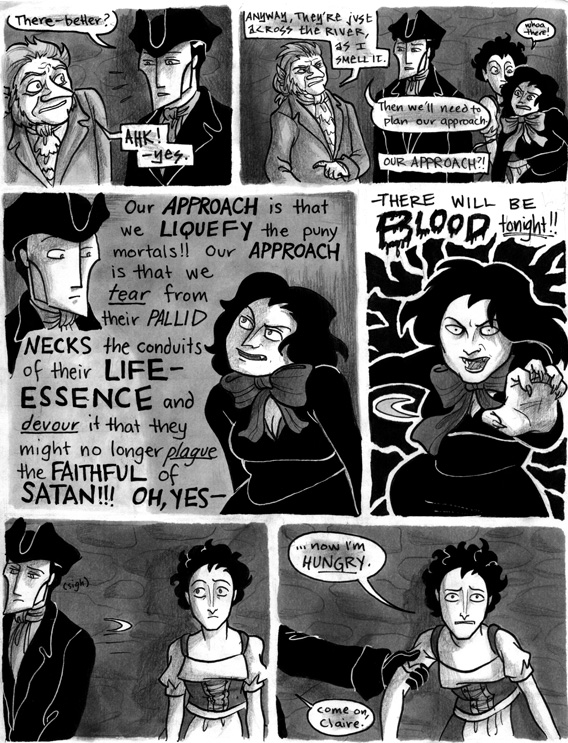 Will their quest succeed? Will Claire get to eat? WILL LUCIEN GET HIS REVENGE ON THE CHICKENS!?