terrykun posting in

scans_daily
In the latest installment of Marvel Adventures: Super-Heroes, Thor has been called to Asgard by royal decree. Nova tags along.
Hilarity ensues.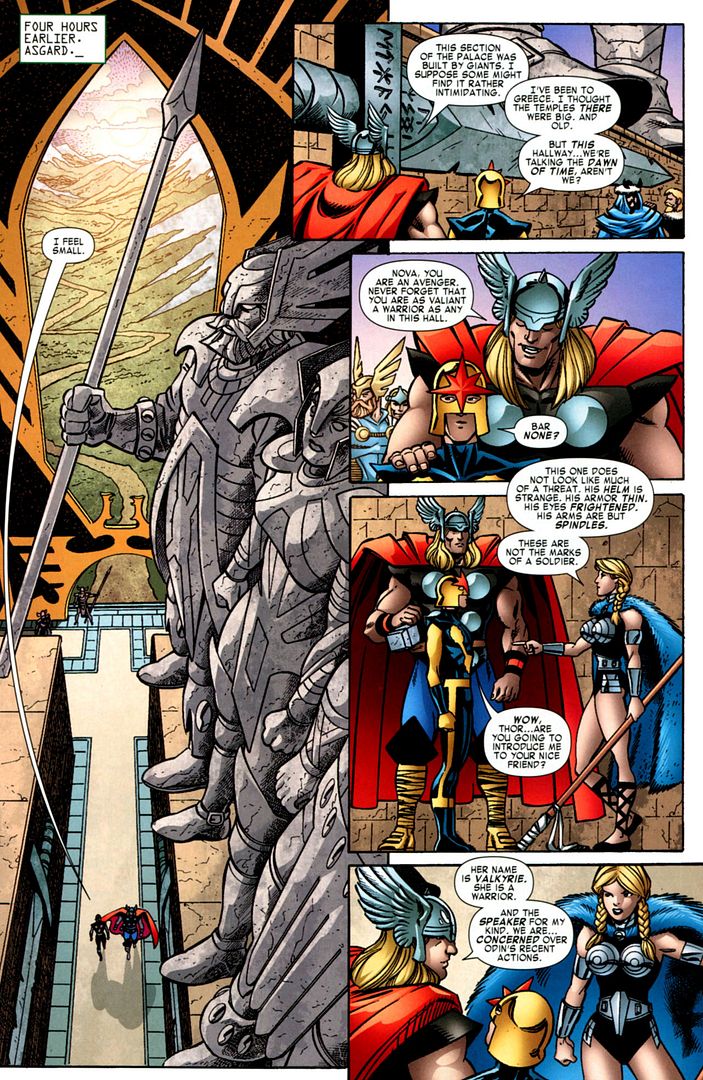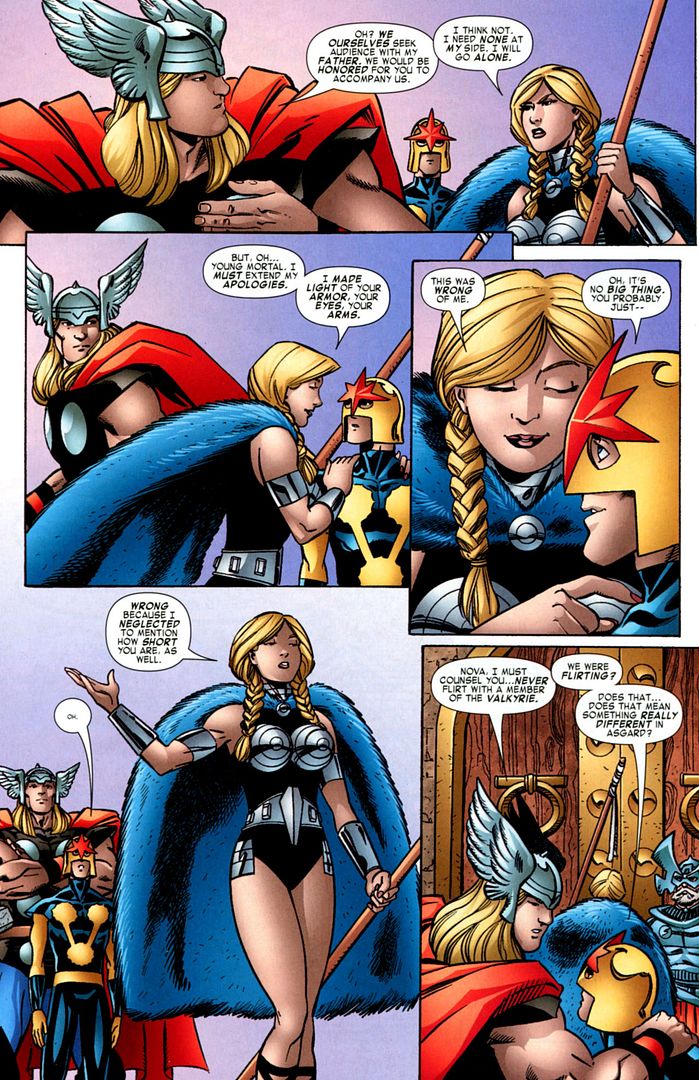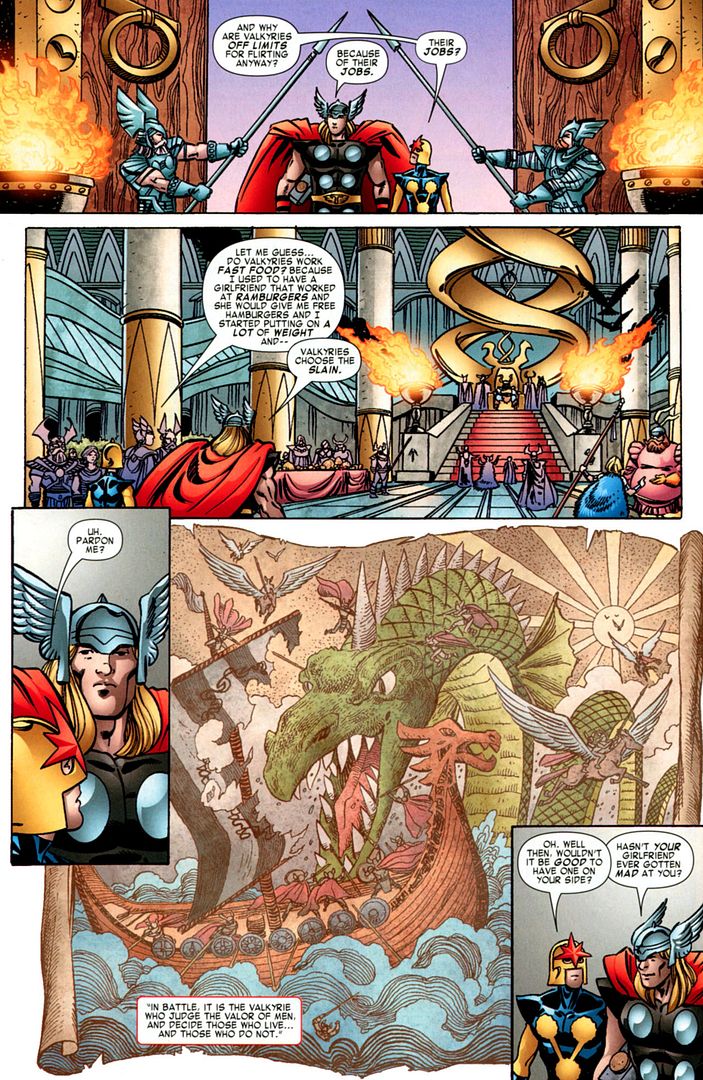 And then there's a whole thing with an imposter Odin and fighting some trolls and freeing Odin, who comes back to deal with the imposter.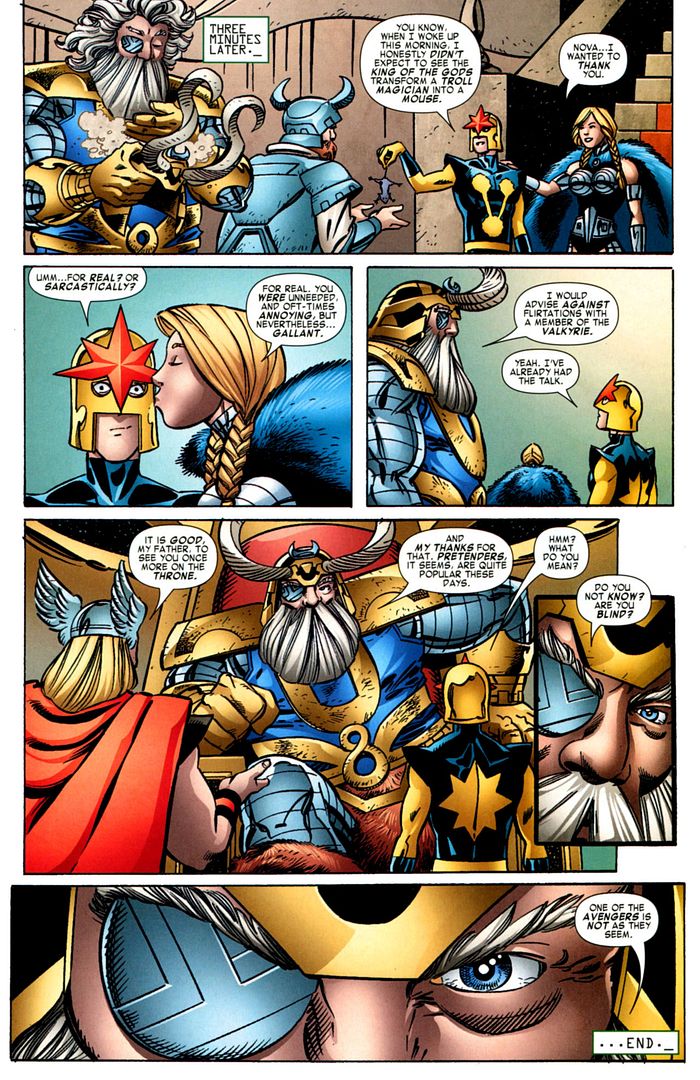 "Damn troll-dust on my awesome hat..."
D'awww, Richie...