| | |
| --- | --- |
| Entry tags: | char: hawkeye/ronin/clint barton, char: hood/parker robbins, char: iron man/tony stark, char: jarvis, char: marvel boy/captain marvel/noh-varr, char: red hulk/thaddeus thunderbolt ross, char: spider-man/peter parker, char: spider-woman/jessica drew, char: thor odinson/donald blake, char: winter soldier/james bucky barnes, char: wolverine/logan/james howlett, creator: brian bendis, creator: john romita jr., creator: klaus janson, creator: tom palmer, group: avengers, publisher: marvel comics, title: avengers |
A man is taken by guides to the former secret home of the Inhumans in the Himalayas. He kills his guides and finds a strange power source hidden in the walls of the old palace.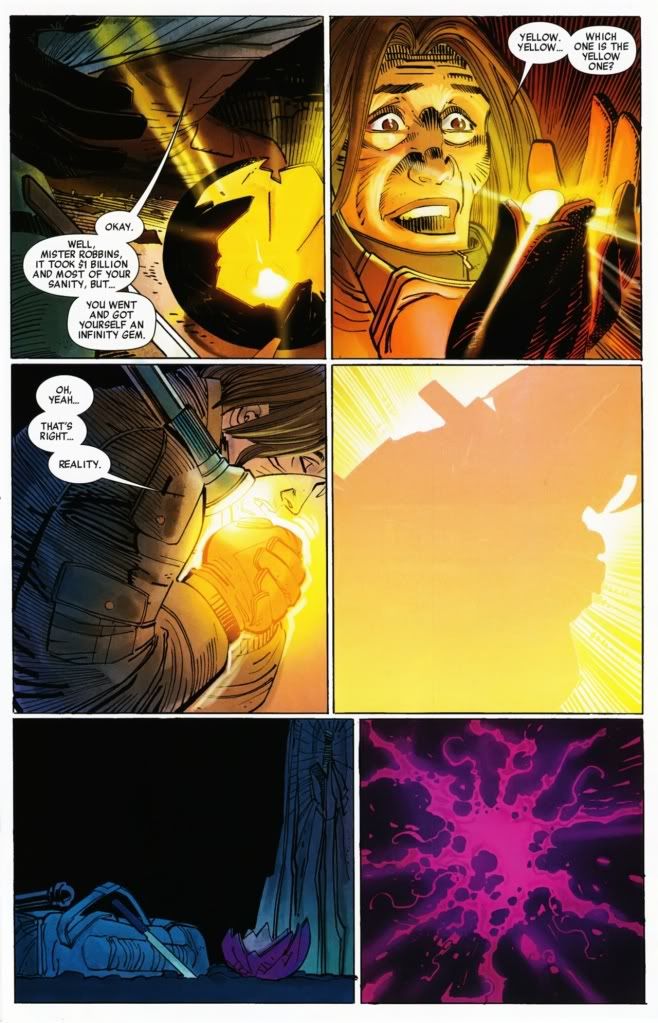 He makes a wish and is transported to the Baxter Building. He wishes the alarms to not sound. He wishes Reed Richards to continue sleeping. He wishes the Thing somewhere else. He wishes the door with the giant lock to open.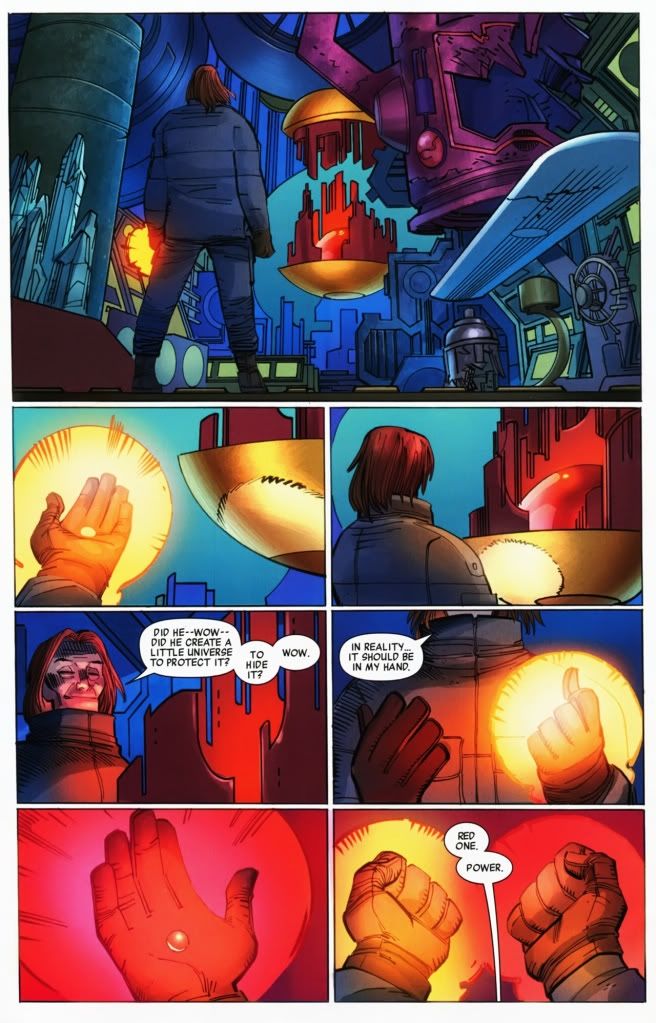 Elsewhere, Iron Man and Thor have tracked Wonder Man's power signature. He seems to be leaking and Tony expresses concern. Wonder Man reviles them and blames the Avengers for every death that has occurred. Then he vanishes.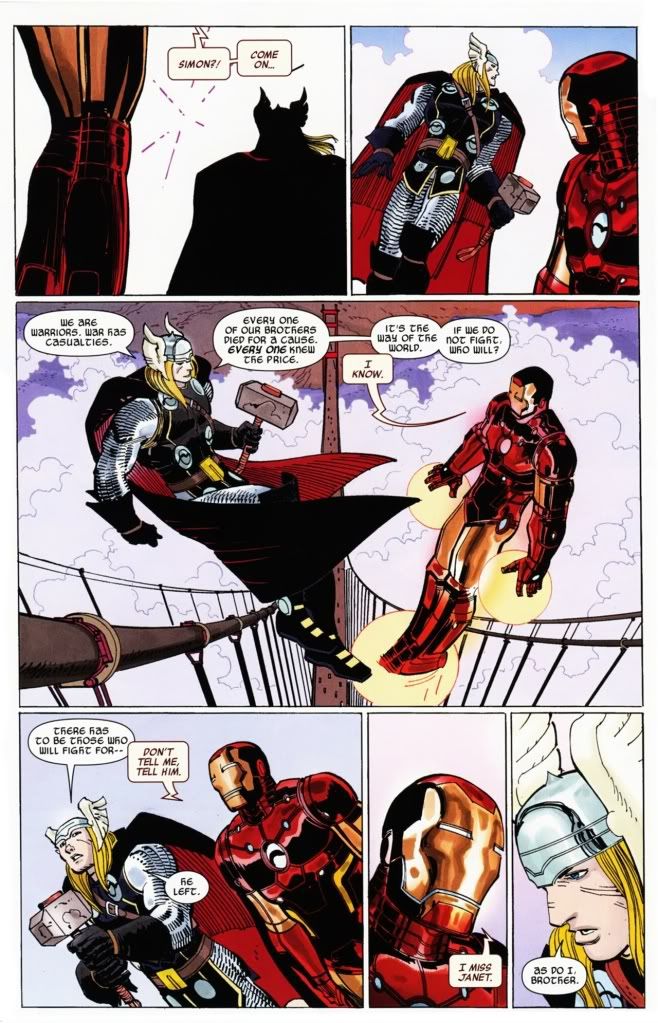 Later.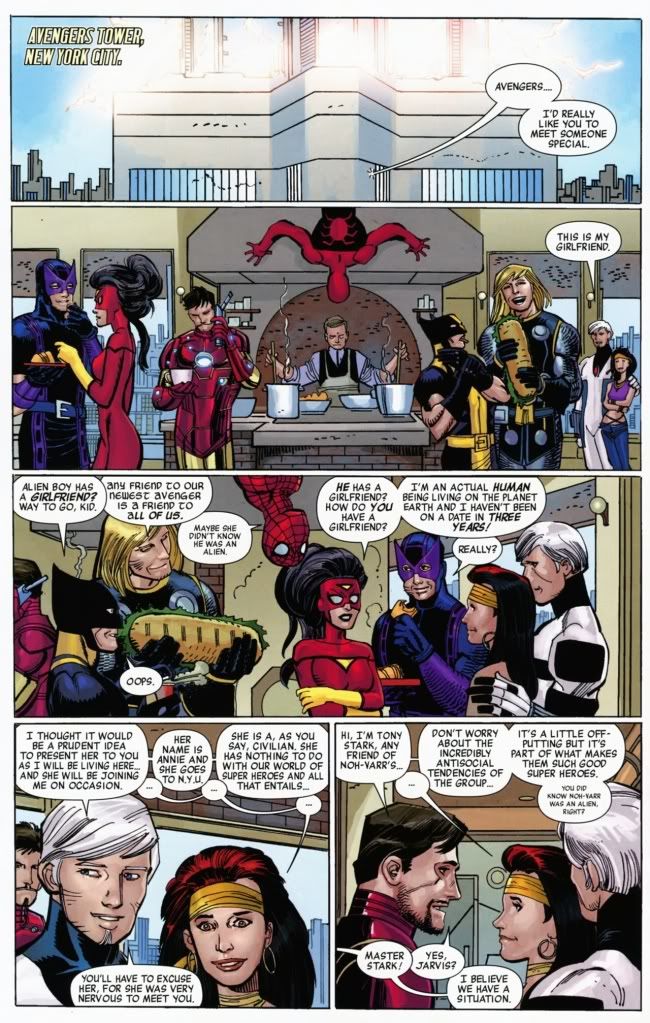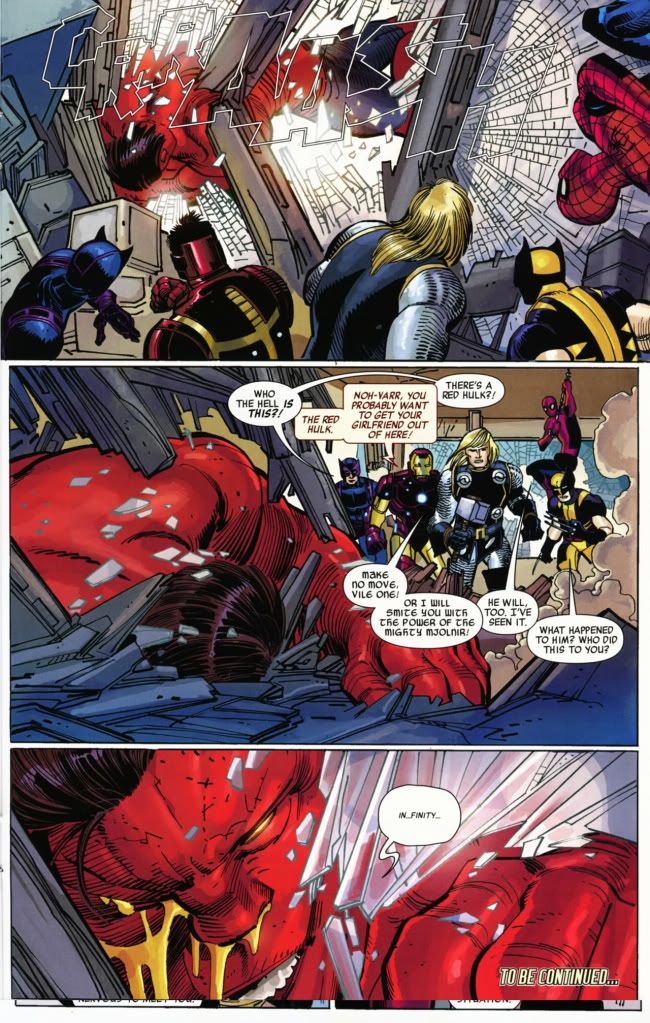 ---