terrykun posting in

scans_daily
In observation of the story hitting (I think) the home stretch, I've decided to share some of Ursula Vernon's "very peculiar epic",
Digger
.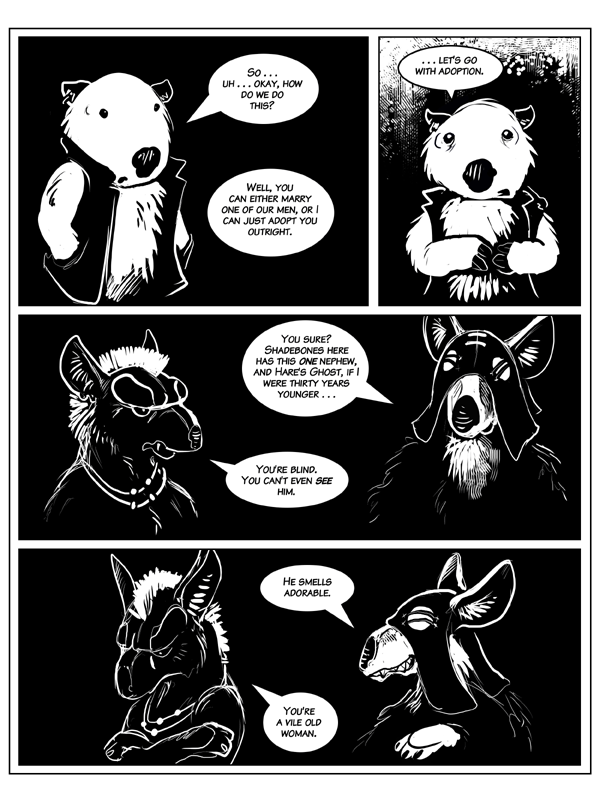 This was the moment at which I decided I would forever love Boneclaw Mother. And it only got better from there. :D
Digger has a real thing about gods. A wombat thing, apparently. (And for most spirits and gods, the feeling is mutual.)
I LOVE Ursula Vernon's application of
Unsound Effects
. With footnotes even! (: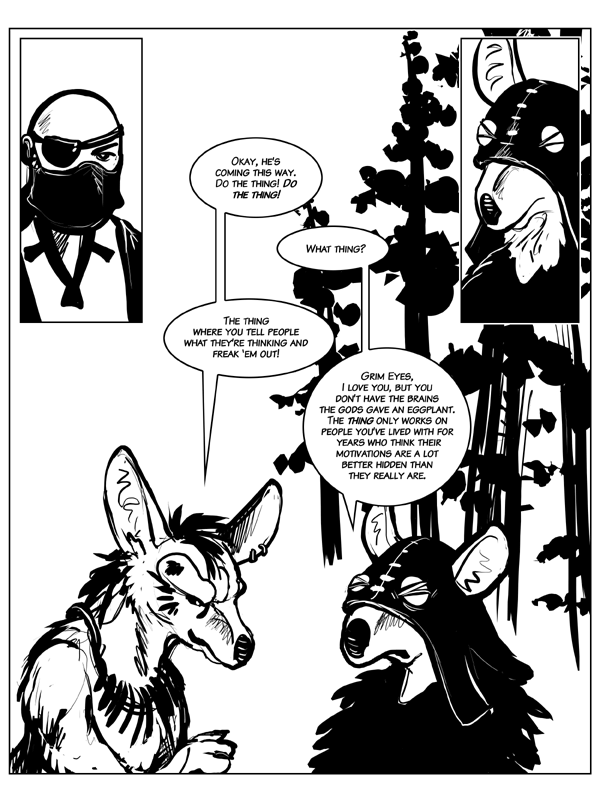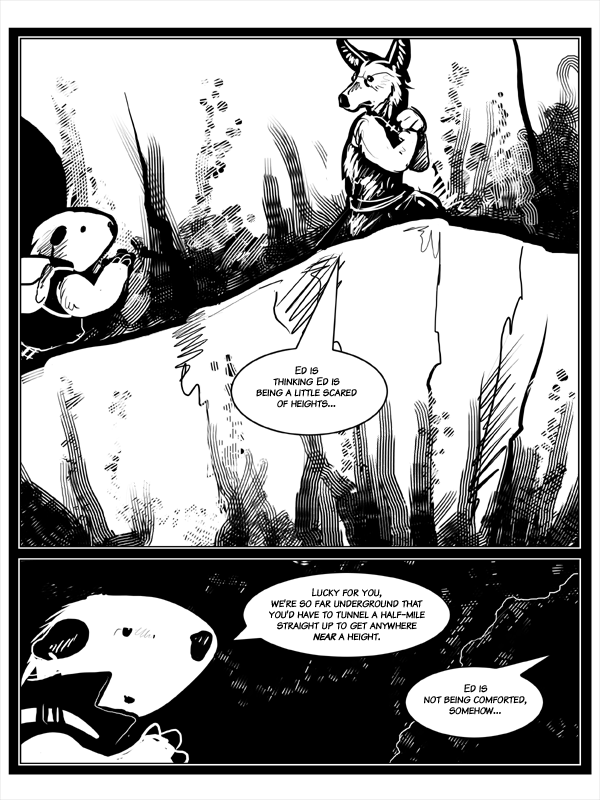 Yeah, that 'narrative' box is the speech bubble for the statue of Ganesh. A very charming character.
I can't say enough good things about the series. It's one long sequence of awesome, and available in collections for your convenience. (:
If you don't believe me, just look at what your friendly neighborhood tropers
have to say
.