I was thinking about this scene over the holiday weekend, due to unrelated family drama, and I thought I'd take a moment to talk about how it impresses me.
Jessica, with the help of a telepathic suggestion from Jean Grey, has beaten the Purple Man almost to death. Part of the reason she reacted so violently is that she's just found out she's several months pregnant, and due to the timing, she knows there's only one man who could be the father. It's not Scott Lang, who she breaks up with as a result.
Afterward, she goes to see Luke.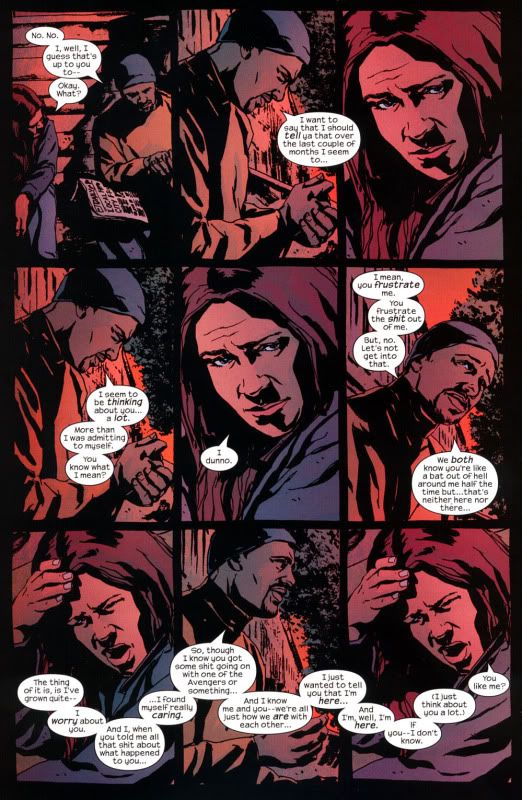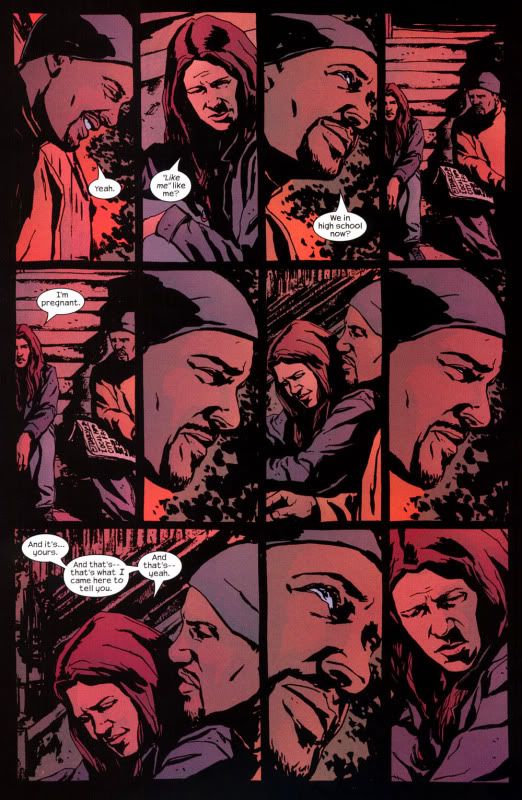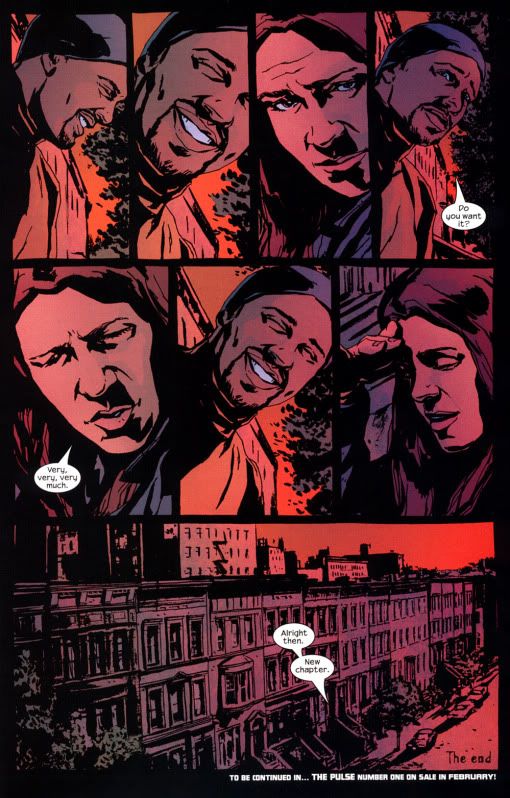 I was talking this scene over with a buddy back when it was released, and it's a bit troubling that Luke's ascension to the Marvel A-list essentially begins when he gets a white girlfriend.
That said, I've always liked this scene because of what it says about Luke. (Jessica, too, but I'm here to talk about Luke for the moment.) He's told that he has a baby on the way, via a woman who he cares about but drives him up the wall, and look at his reaction. Gaydos does some nice work here; Luke doesn't hesitate for more than a few seconds, just long enough for Jessica to start to worry, before taking it on board and moving forward.
To my mind, that does a lot to trump the racial aspects of the scene: it's two rational adults immediately doing the right thing, regardless of the consequences. (For Jessica, who's been pretty neurotic for the entire book, this isn't unprecedented but it is a huge step forward.)
To some extent, this is the moment that Luke's modern characterization really begins: he stops being the Azzarello "thug" and starts maturing into the guy who'll eventually lead the Avengers.