ravenous_raven posting in

scans_daily
Remember Kate Beaton's Fat Pony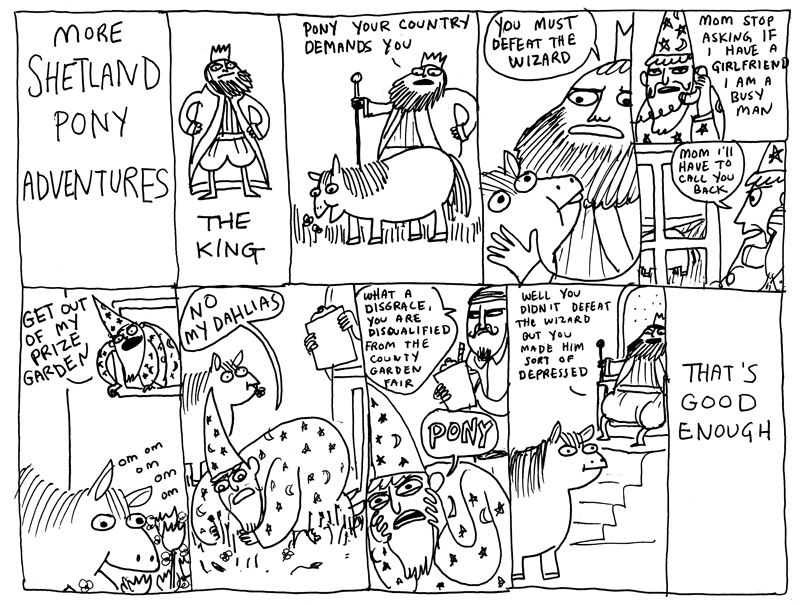 over at
"Hark a Vagrant!"
?
Well, apparently he's evolved and done some dimension-hopping over at Sophie Goldstein and Jenn Jordan's
"Darwin Carmichael is Going to Hell"
: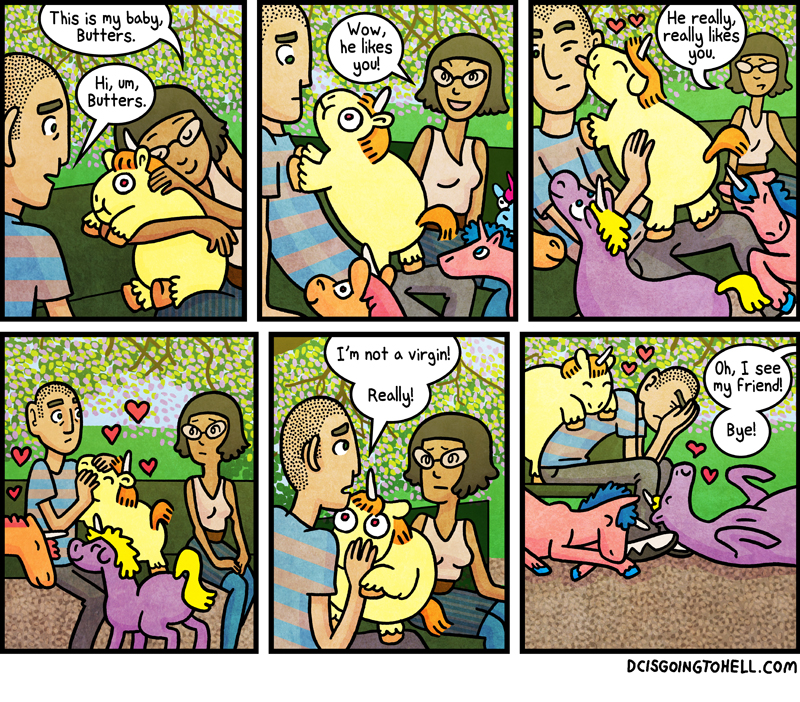 And before you ask, no, Darwin isn't a virgin, which doesn't explain what one commenter dubbed "Fat Corny" and all the other unicorns' reactions.
Posted because Fat Pony and unicorns always make everything better.