proteus_lives posting in

scans_daily
Greetings True Believers!
Find-out behind the cut and discover that Logan may have another career set-up if he ever hangs up the spandex.
Enjoy!
Logan breaks up a illegal fighting ring and gets picked up by a clubber. She convinces him to party with her after he gives her a snikt-cut.
Tales of his powers quickly spread.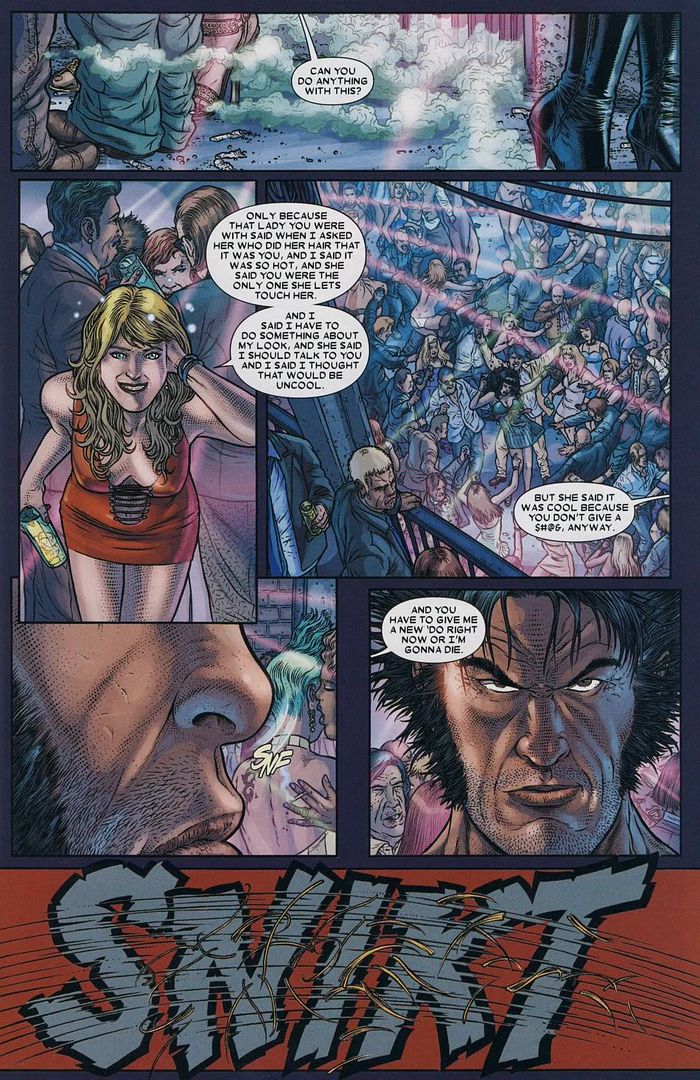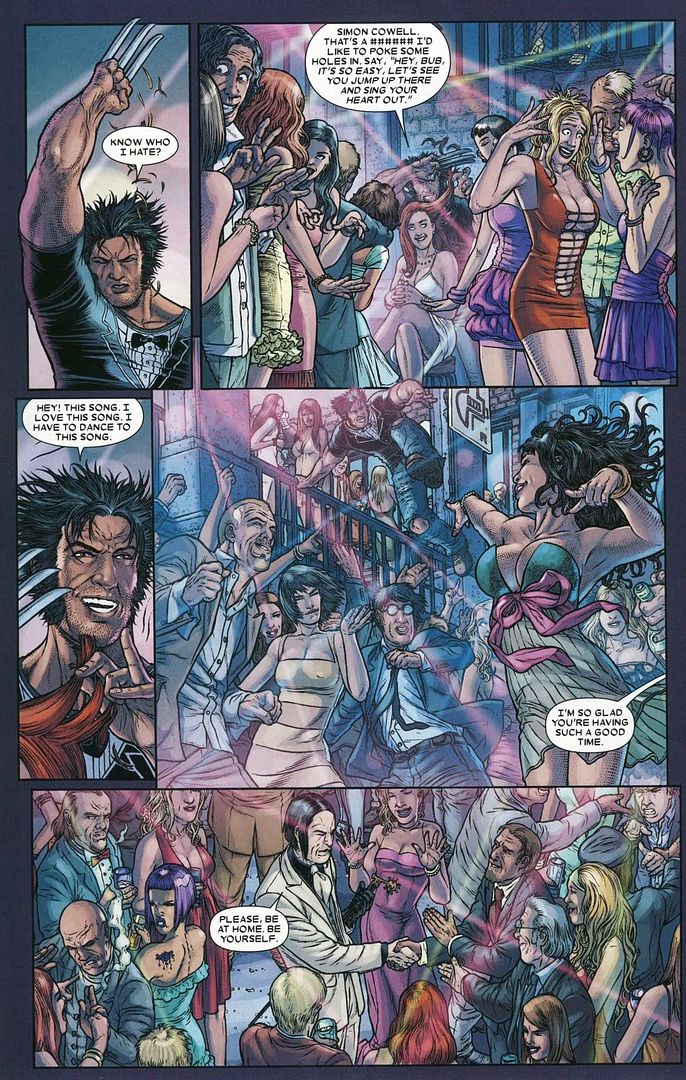 Logan with a salon? I can see that.