proteus_lives posting in

scans_daily
Greetings True Believers!
Here is my entry for Day 6 of 30 Days of Winter. This might be the greatest G.I. Joe story ever told.
The flow of it is wonderful and Snake-Eyes and Scarlett are unstoppable bad-asses in it and it's the first ever appearance of Storm Shadow. Larry Hama was born to write G.I. Joe.
Enjoy G.I. Joe #21, "Silent Interlude".
Scarlett has been captured by Storm Shadow and is brought to Cobra Commander.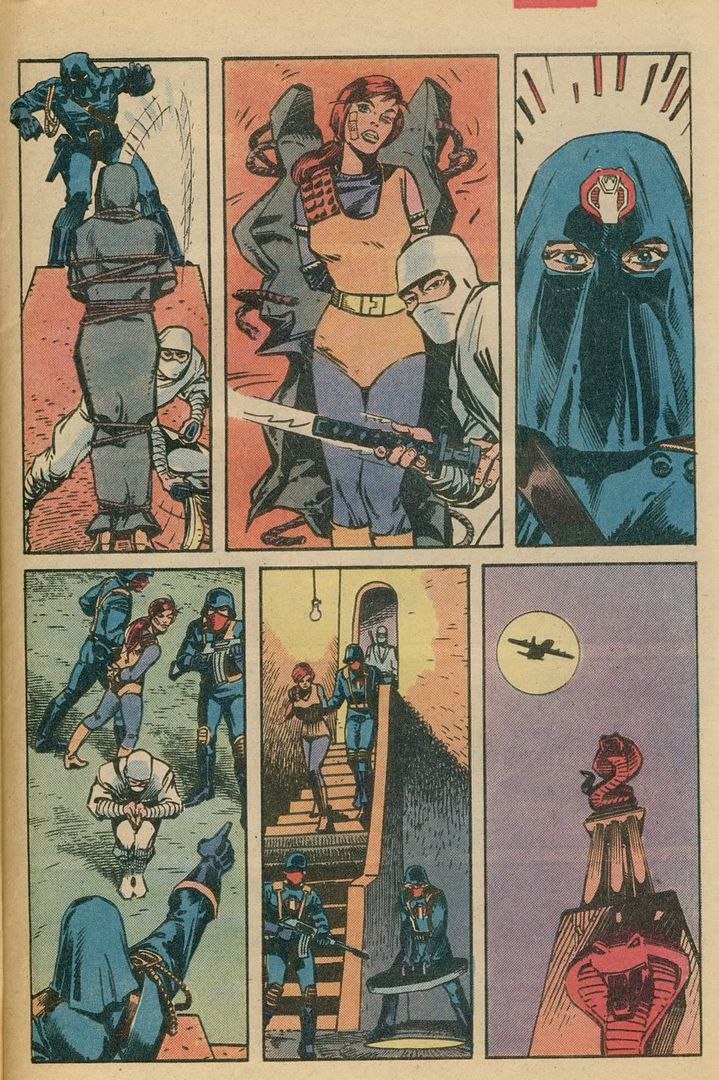 Who is parachuting out of the sky to rescue her? The Joe's silent, raging badass, Snake-Eyes.
But Scarlett isn't putting up with any of SS's shit.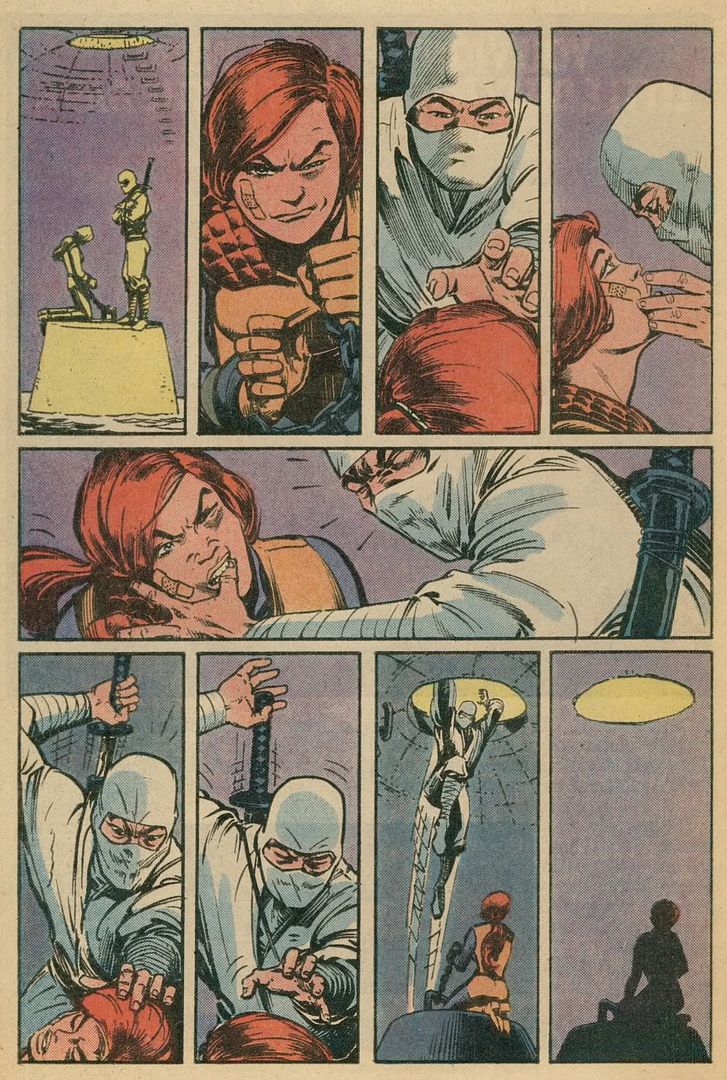 Snake-Eyes lands and starts killing everything with a snake symbol on it.
Scarlett isn't the type who waits to be rescued so she breaks out of her cell and starts killing everything with a snake symbol on it.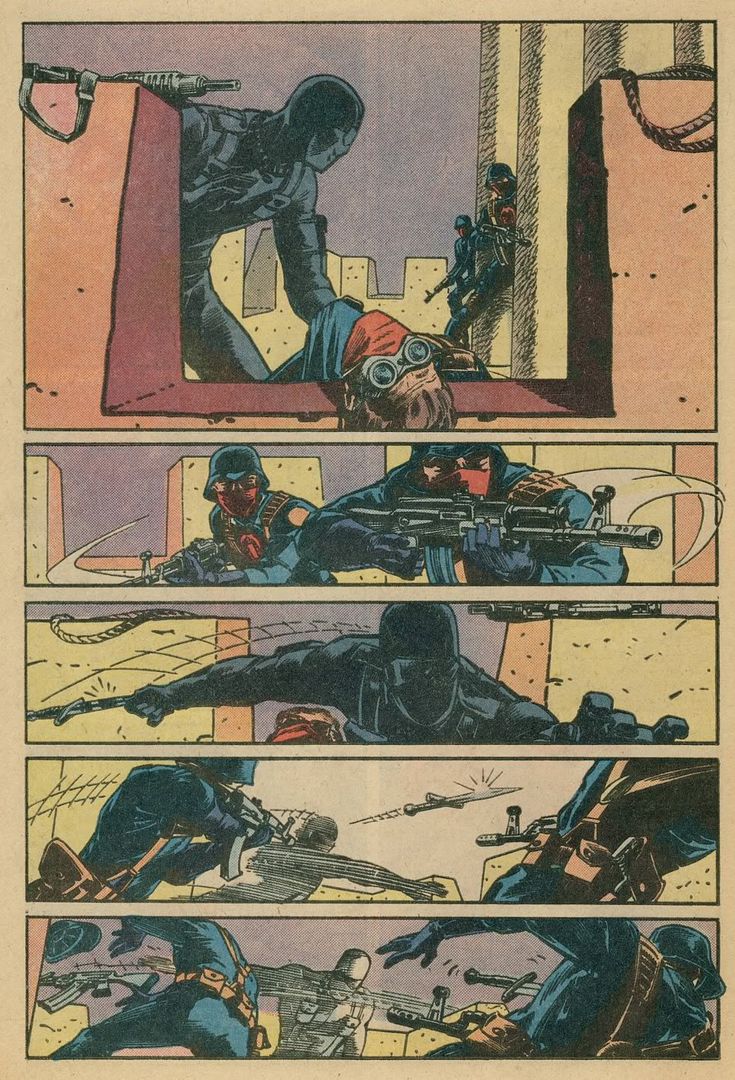 Snake chucks a Viper of the roof and Destro sees the dude sailing past his window and hits the alarm. Storm Shadow summons Red Ninjas to fight.
Snake-Eyes kills the first one and the second one brings out the sais for a ninja duel.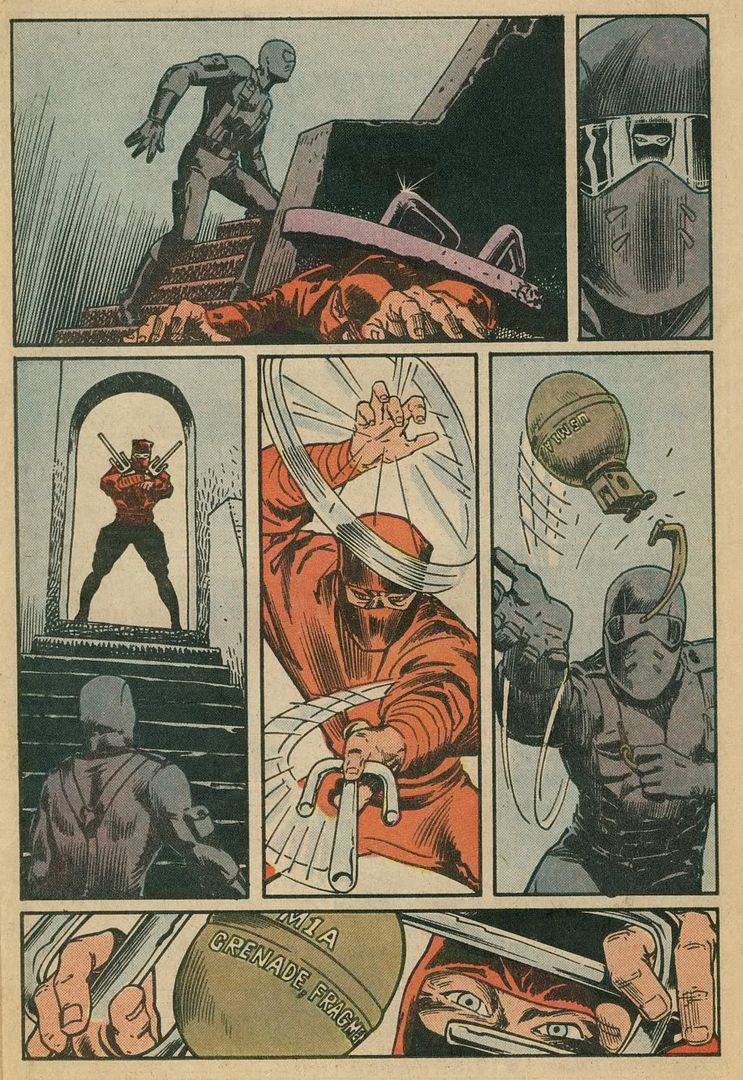 I love, love that page. Because Snake-Eyes isn't just a unstoppable ninja warrior, he's a nut-crushing army ranger who realizes sometimes you to pick up the machine-guns and grenades and kill every motherfucker in the room.
Scarlett steals a glider and prepares to escape, she doesn't know Snake-Eyes is in the house.
Snake and SS duel and Snake-Eyes spanks him. He runs to the roof and sees Scarlett.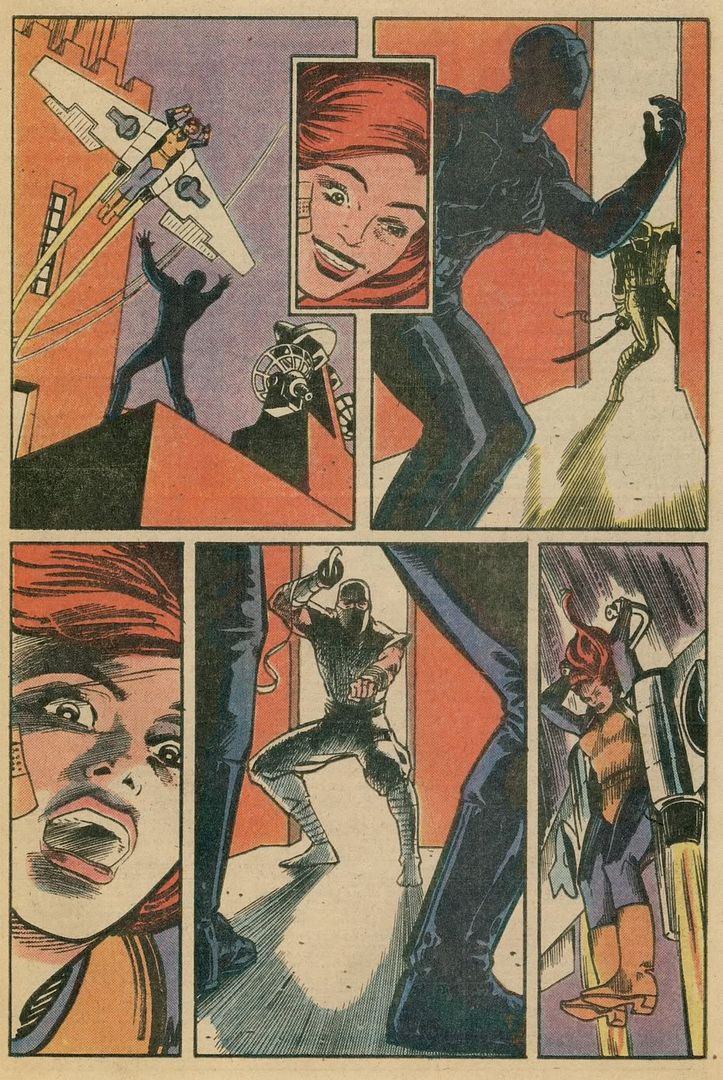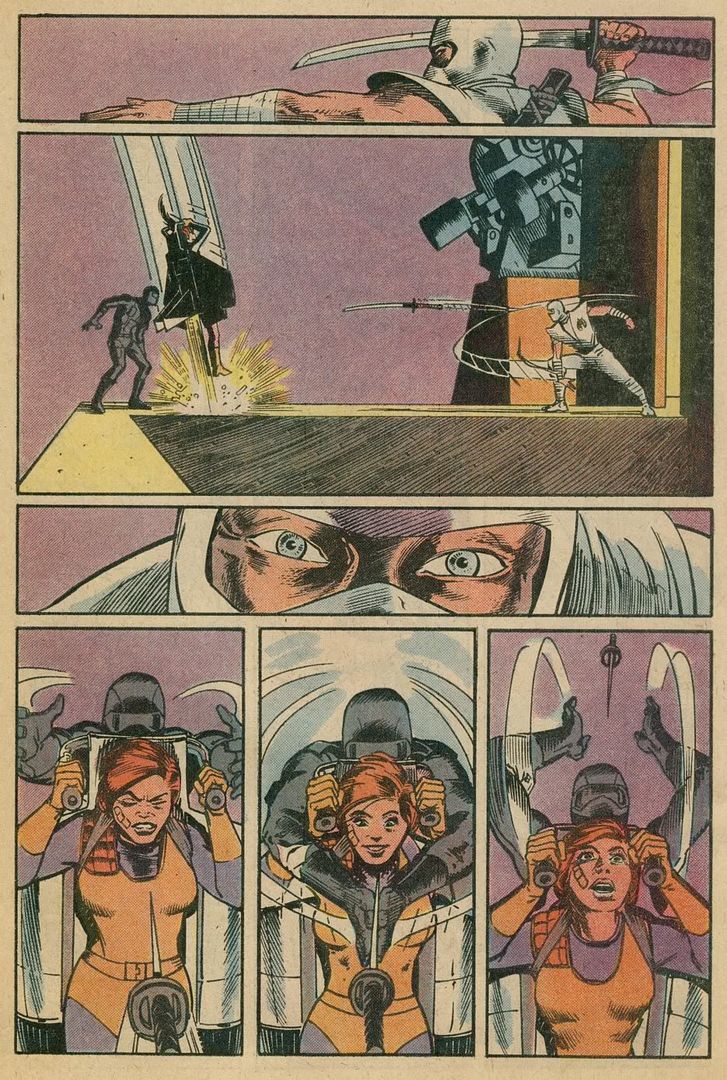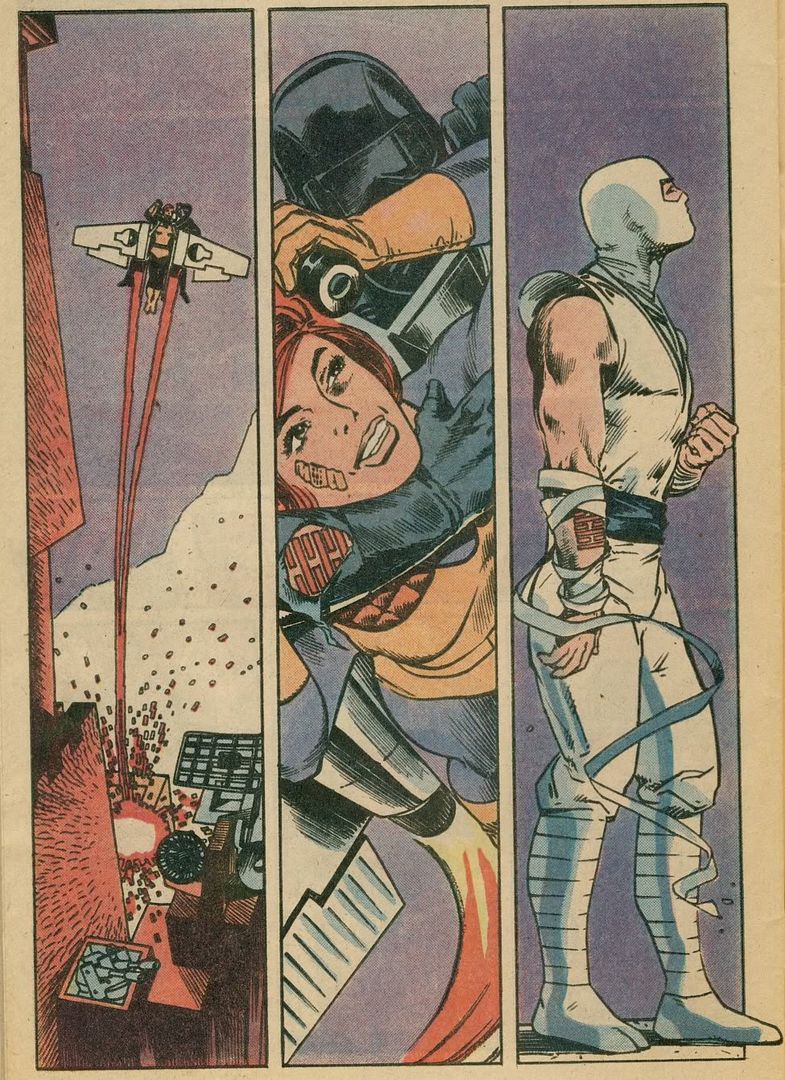 So wonderful. I love the ending. This comic inspired a lot of people in the wordy '80s.