dorksidefiker.insanejournal.com posting in
scans_daily
Inspired by
this discussion
, a look back on happier days.
From New Mutants vol 2 #2-3 (Nunzio DeFilippis, Christina Weir, and I think either/or Keron Grant and Randy Green on art)
We first meet Julian just as Dani is bringing Sofia to Xaviers after having wrecked her father's store and been left in jail by him for it.
The blonde girl on this page, for those who don't remember, is Laurie
Wallflower
Collins. Her control over her powers at this point is... minimal, at best, and she's something of an outcast, even at Xaviers...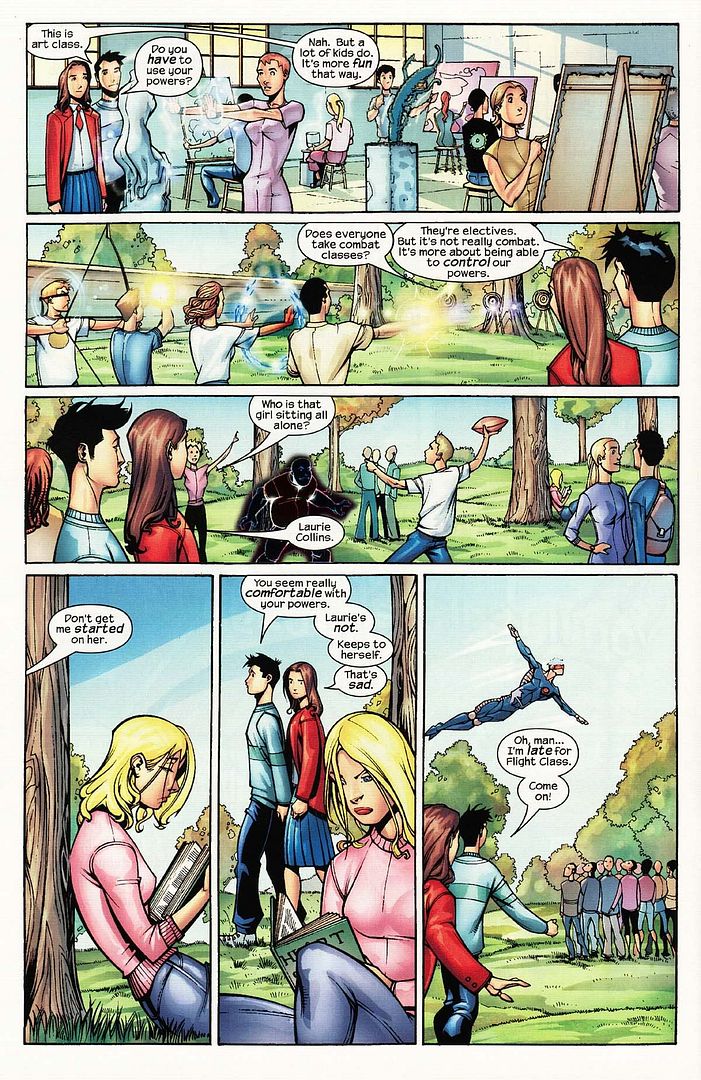 ... as Julian explains.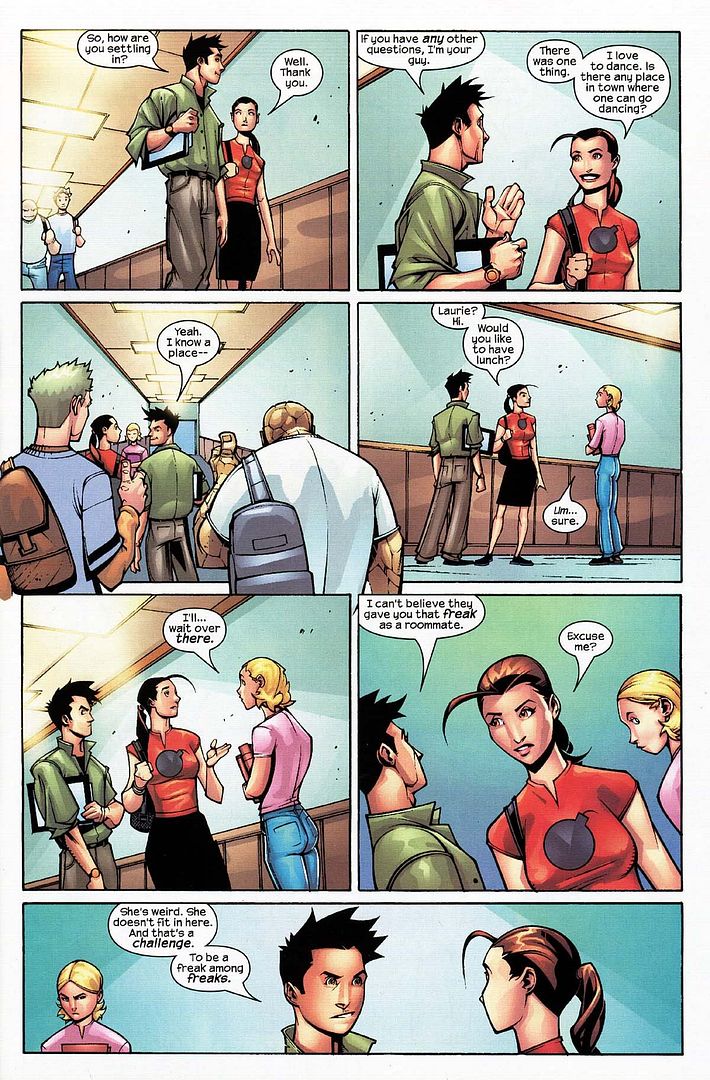 Sofia is somewhat less than impressed.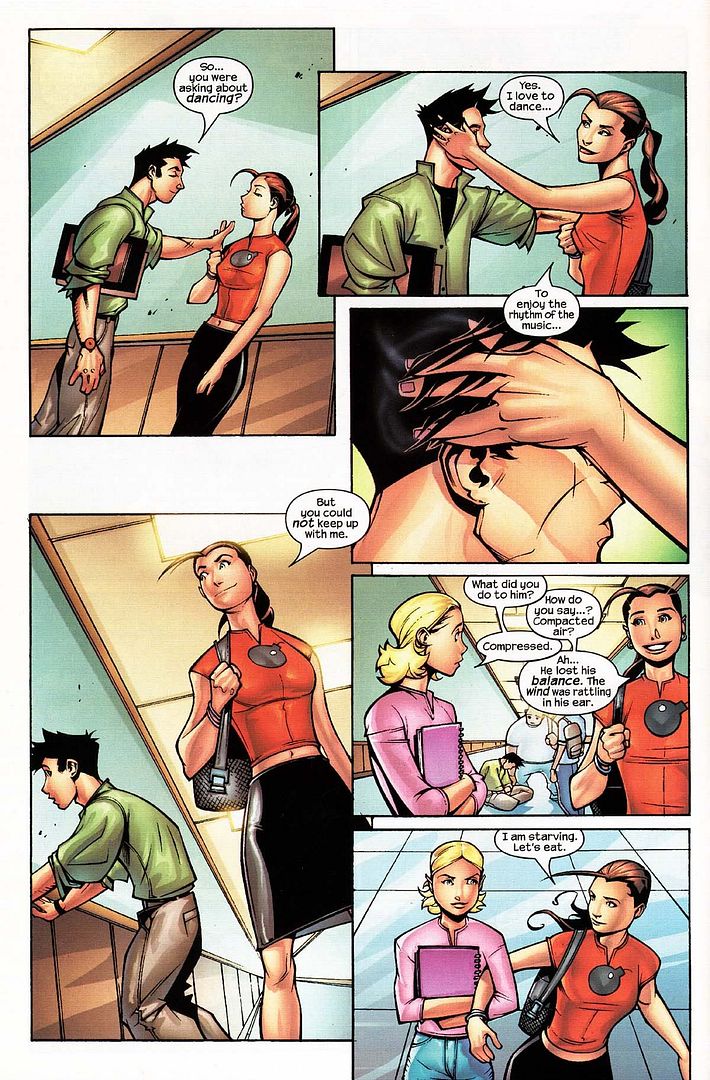 Edit: DivCut hates me