badficwriter posting in

scans_daily
I missed Alternate Universes Day, but here is my offering anyway.
Originally posted on Scans_Daily 1.0: 2006-03-16 19:10:00
A few people have inserted retcons into the early history of Spidey and DD, long after the two had reached the close status they have now. While not really official, they are intended to fit into the 616 universe's spirit. Fred Hembeck's reasonably serious effort was printed in The Spider-man Family issue in December 2005 (1 and 2/3 of a 5 page story):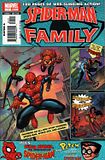 EDIT: Or so I thought. According to
spiderfan.org's review
of that issue, the Hembeck story was either created in 1977 (according to the intro) or
Untold Tales of Spider-man Annual 1997.
It's been reprinted since in the digital format.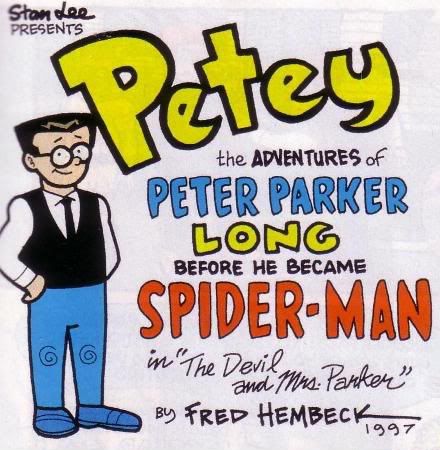 Aunt May has been to the doctor's office, and immediately downs her new medication. She's baked. Petey is late to pick her up because Flash Thompson is bullying him.
Lil' Matty Murdock is encouraged to play in traffic by his father, to get used to chasing ambulances for when he's a lawyer. He also lives under harassment due to his father's orders to study and not play hard or get in fights.
Matty sees a dotty old lady about to step in front of a truck! He hurls himself to knock her out of the way!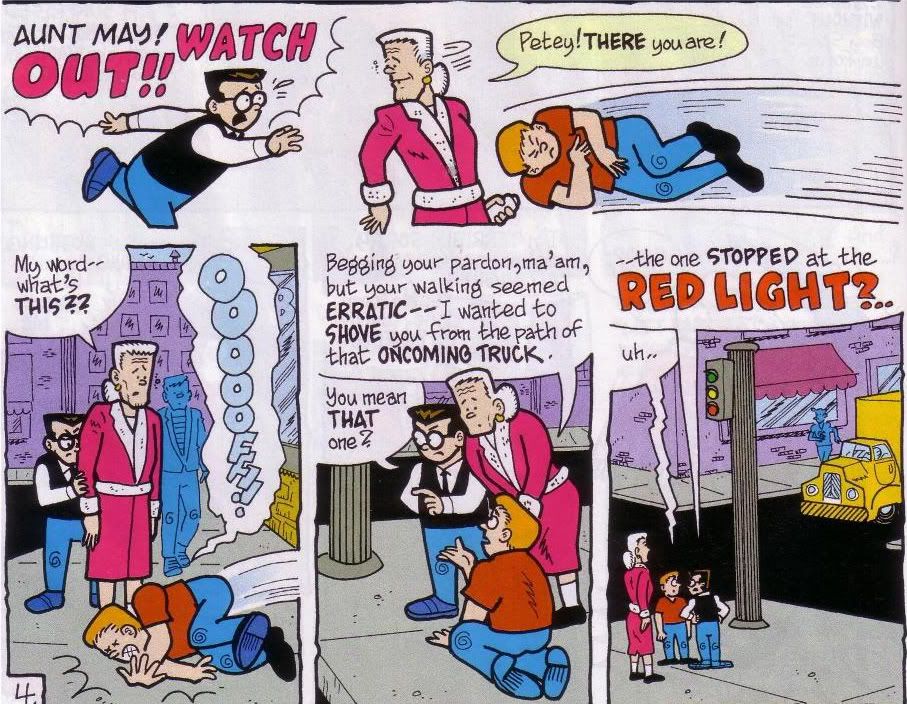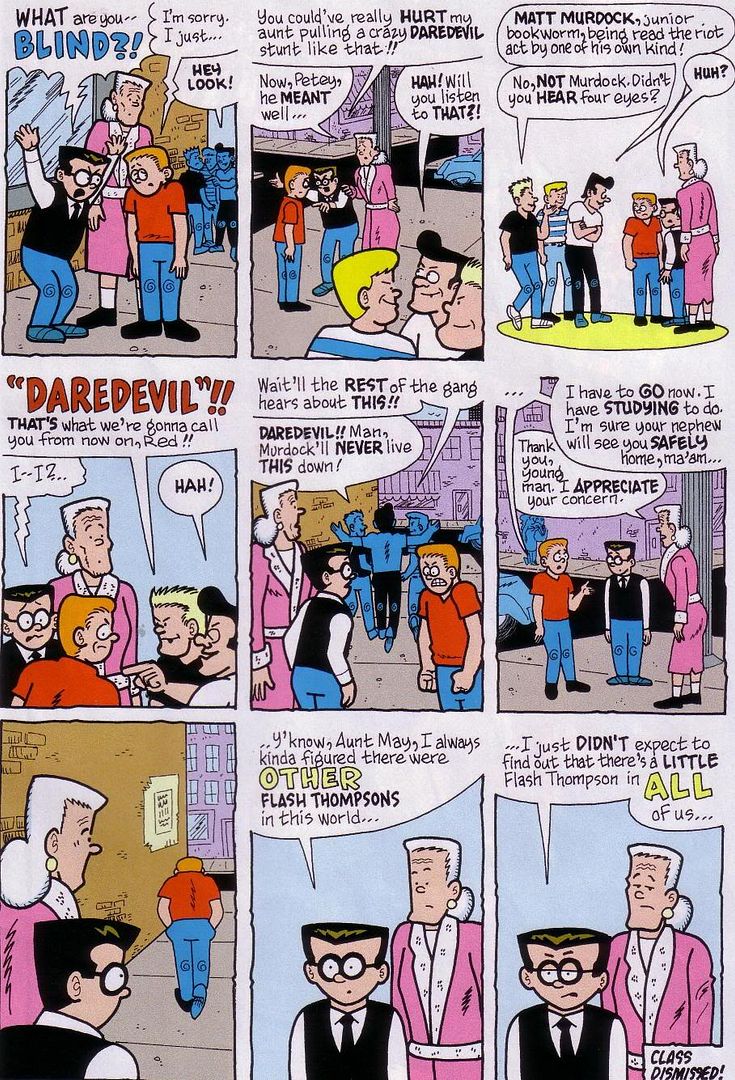 Druggie Aunt May haunts me... And in the Honorable Mentions, this is from Daredevil: Yellow by Loeb and Sale:
Aug 2001. This charming miniseries painted an old-fashioned picture of early Daredevil. Everything seems very early 60's nostalgia. Minor details are changed, enough to put this out of continuity. The entire thing is Matt reminiscing to Karen after her untimely death at Bullseye's hand about how they met.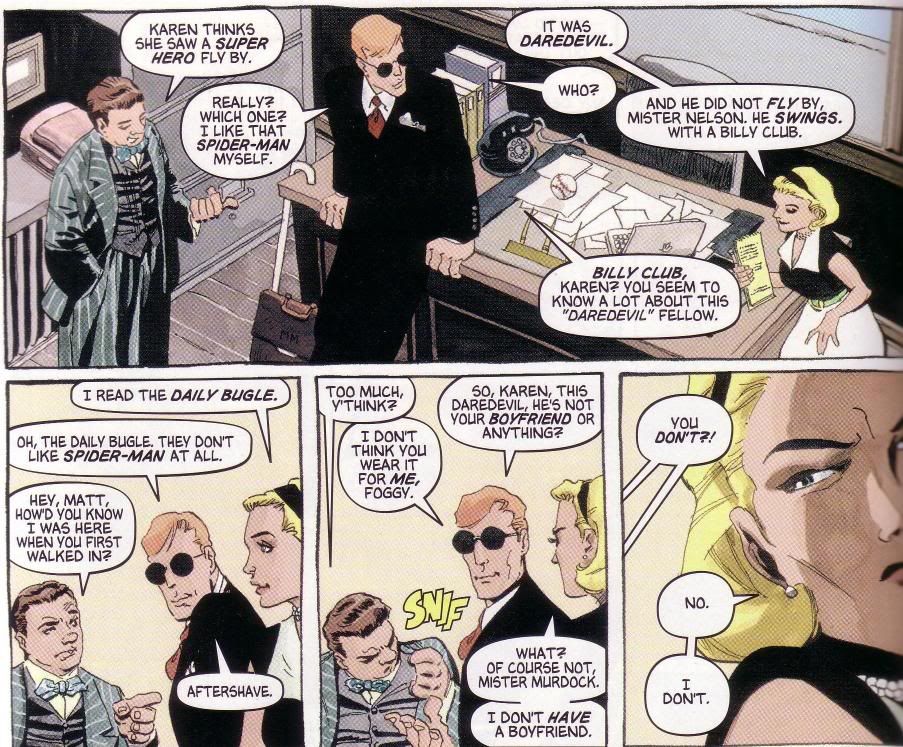 It was difficult to decide whether or not to ever post any of Marvel Mangaverse on S_D...
Dec 2002 - Apr 2003. Spider-man: Legend of the Spider-clan mini-series. Writer: Kaare Andrews. Artists: Skottie Young, Pierre Andre Dery.
The spiderfan.org reviews for each issue are
here.
The plot is..put every manga cliche into a bag, shake it up, and throw it at a wall. The review details everything important if you care enough to investigate.
Issue 2. Manga Matt remembers why he became--the DEVIL HUNTER!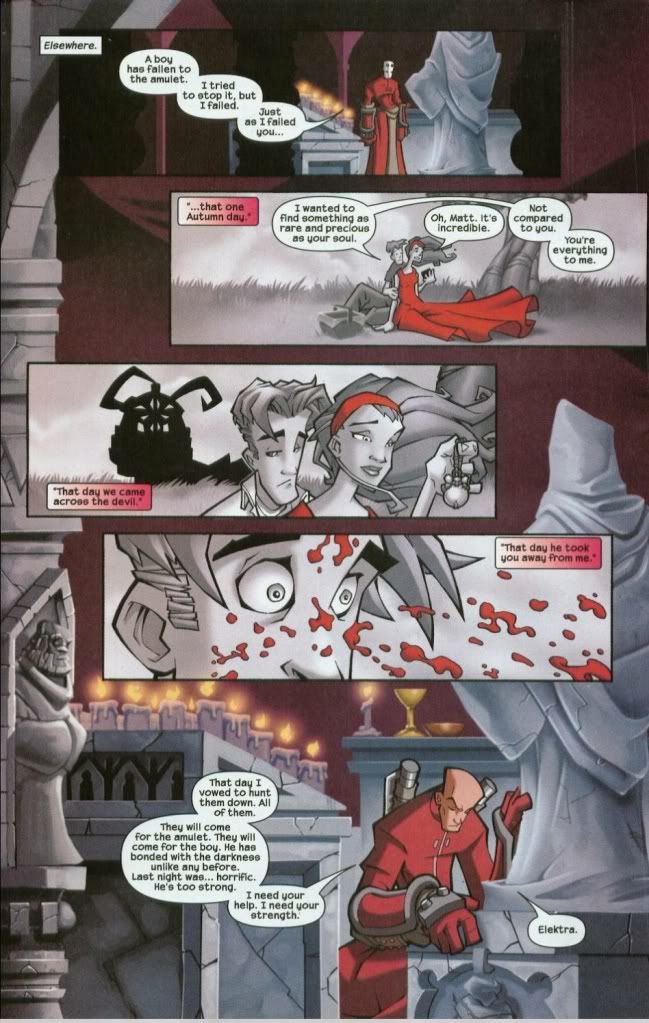 Note the Important Haircut.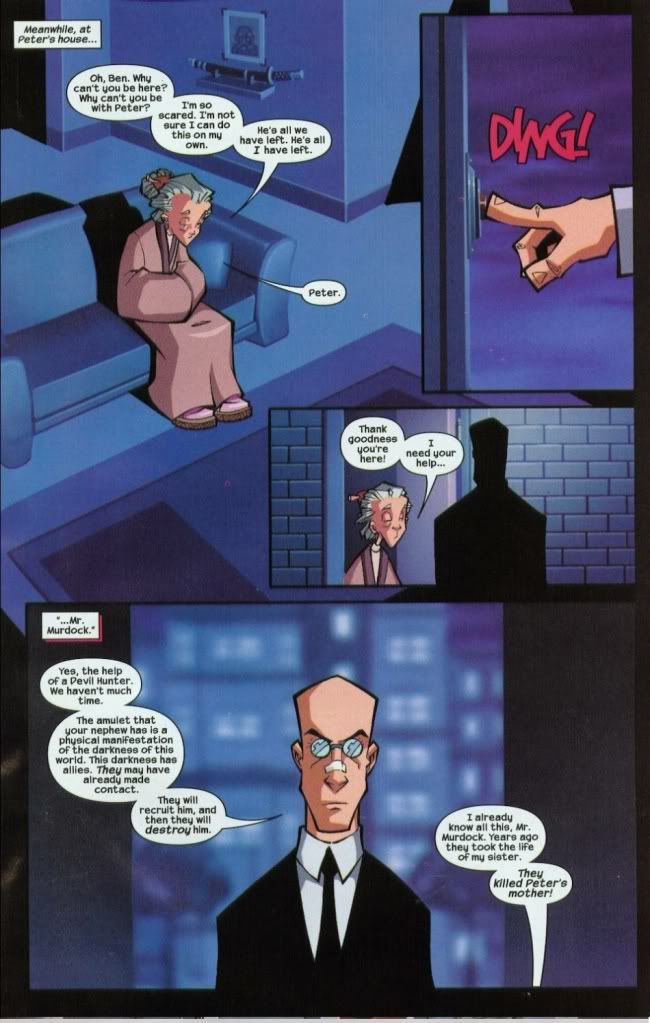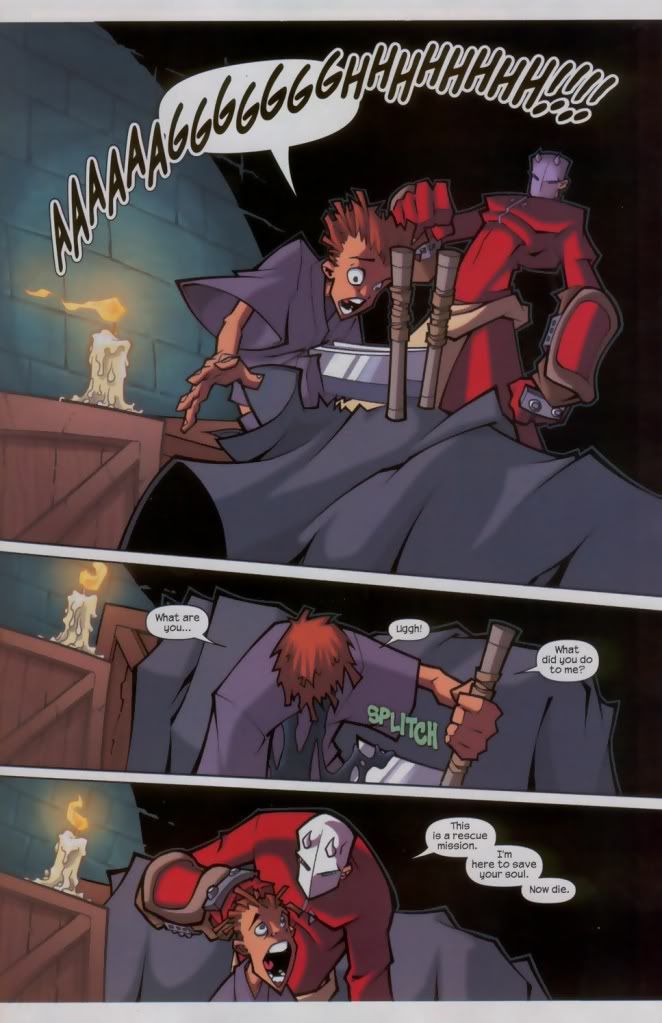 It's worth a laugh anyway. Has one of the few times Matt and the Black Cat met. Unfortunately, he killed her on sight because she had that evil amulet, and then they just sort of put off that issue so they can fight. No resolution here. I don't own the later Mangaverse issues.
Previous parts of series:
Part 1
Part 2
Part 3
Part 4
Part 5
Part 6
Part 7
Part 8
Part 9
Part 10
Part 11
Part 12
Part 13
Part 14
Part 15