badficwriter posting in

scans_daily
I promised I'd post this someday.
The Forensic Files of Batman
isn't a comic book. Nor even juxtaposed images in sequence. (So I included a scan for legality from Superman/Batman 1) It is a prose novel by Doug Moench.
It ambitiously sets out to be Forensics 101 for the layman, depicting in as much detail as possible realistic forensic methods that Batman has used in cases. The book has no overall story. It is divided into chapters, of which each is a separate case file.
It doesn't have Robin or the JLA. It's set at the beginning of Batman's career. This is not the BatGod, nor the superninja. This is the man who fights crime by being a detective.
The paperback has 384 pages. :P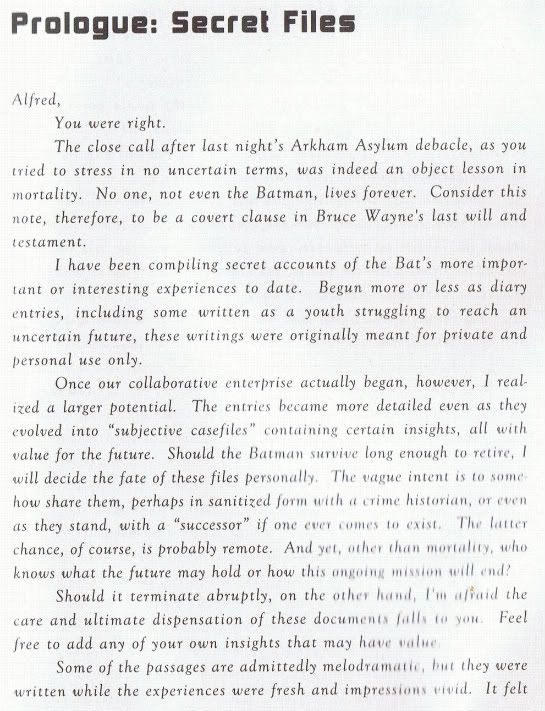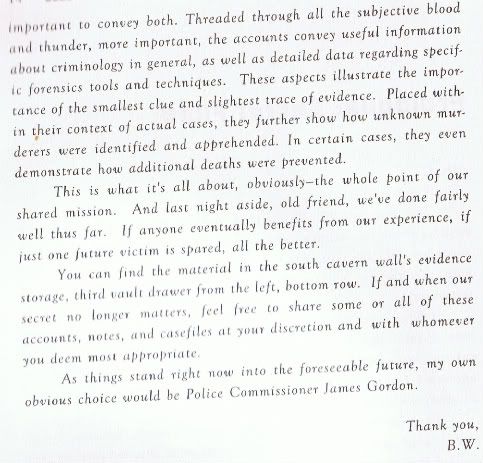 Some random sections on Joker..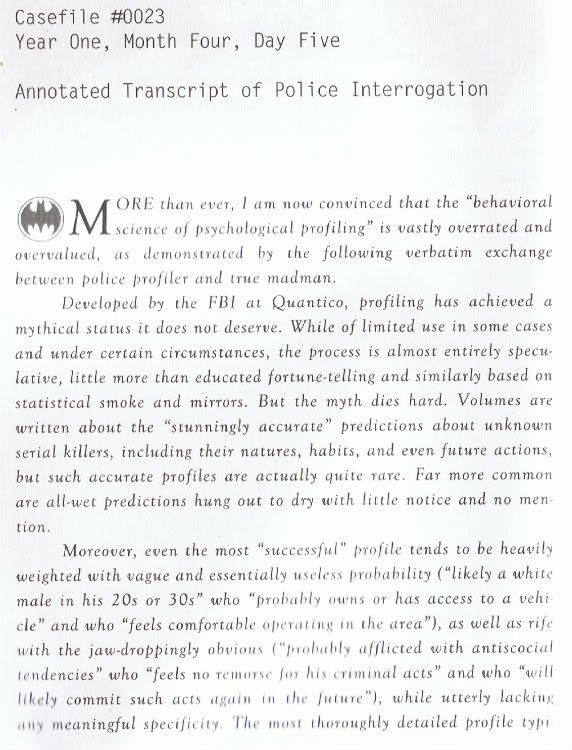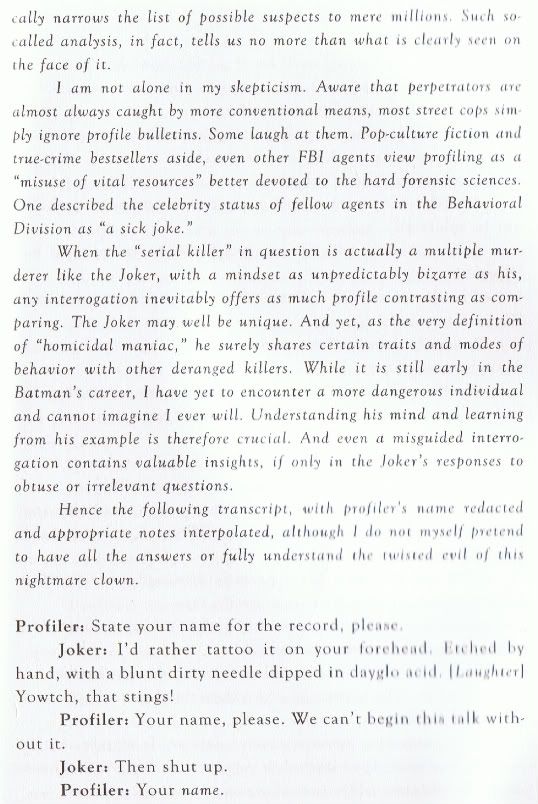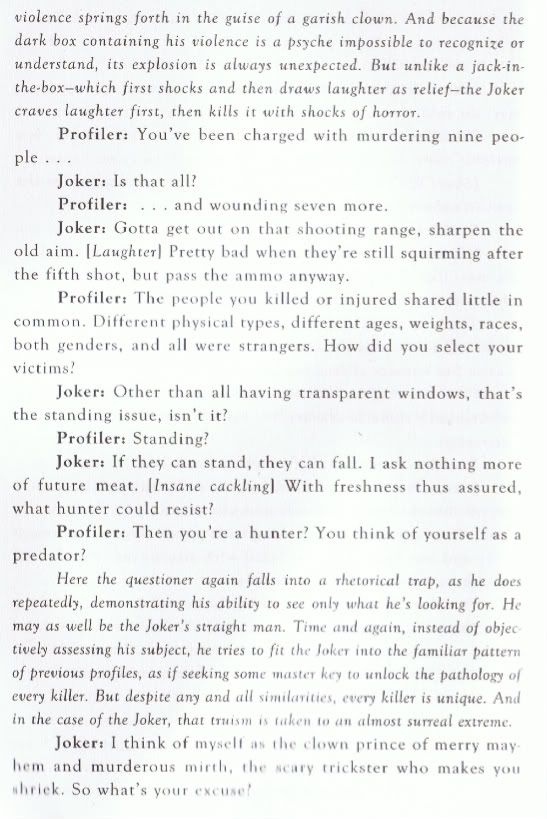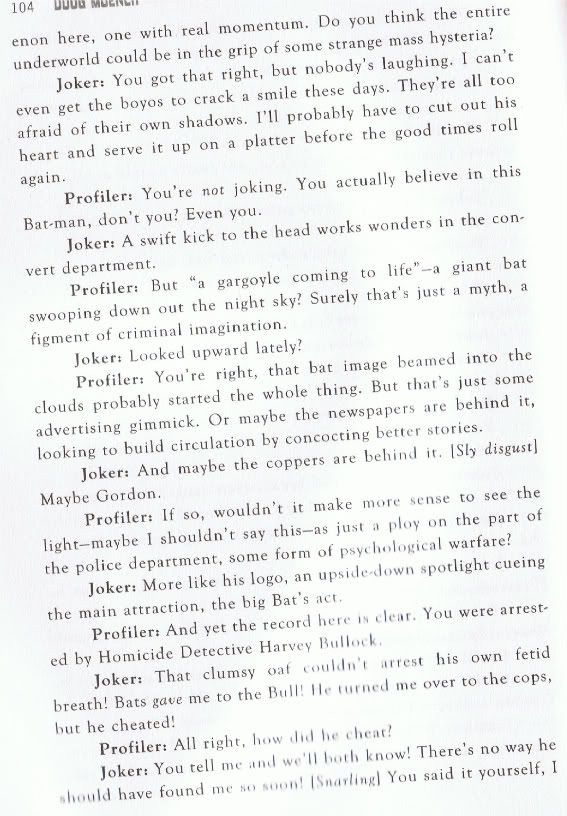 A section on the Two-Face bit for thehefner..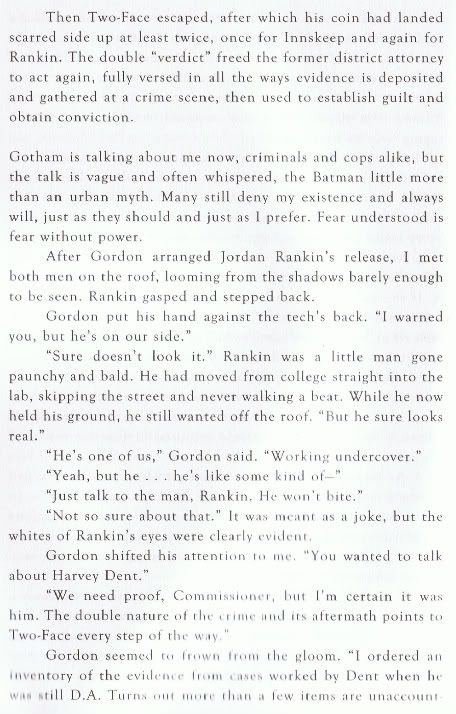 Superman/Batman 1. Writer: Jeph Loeb. Artists: Ed McGuinness, Dexter Vines.