cat_13145.insanejournal.com posting in

scans_daily
For some reason, this story wasn't included in the Onslaught complete series, despite being a brilliant story.
See how thing would probably work in reality for Cain Marko.
First attempt at this so please be helpful
O.K. We start with Dr Strange wandering along in his astral plane form (as you do).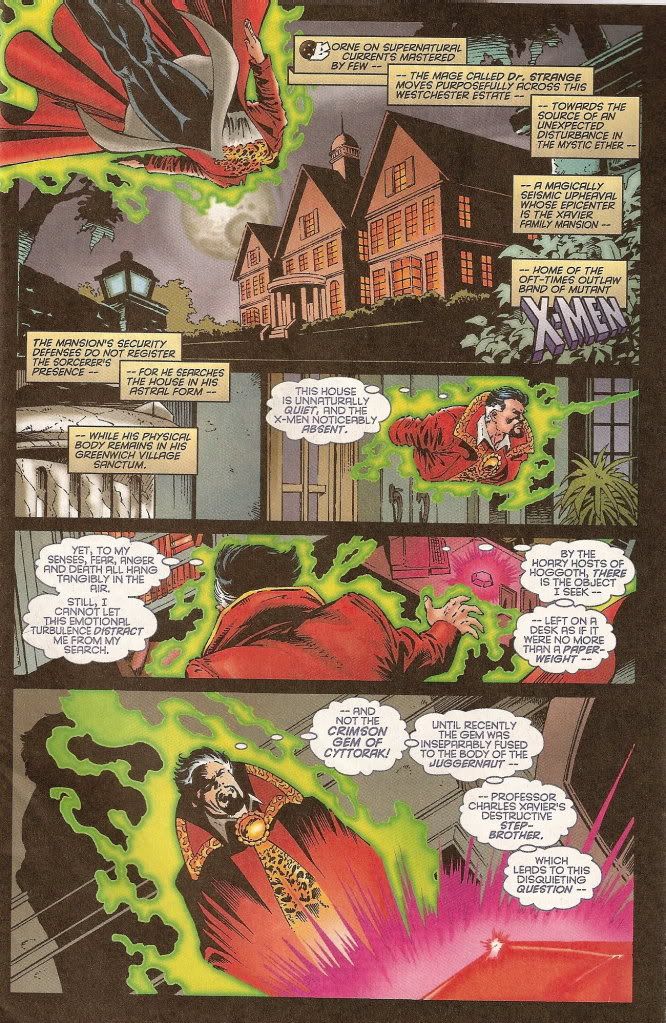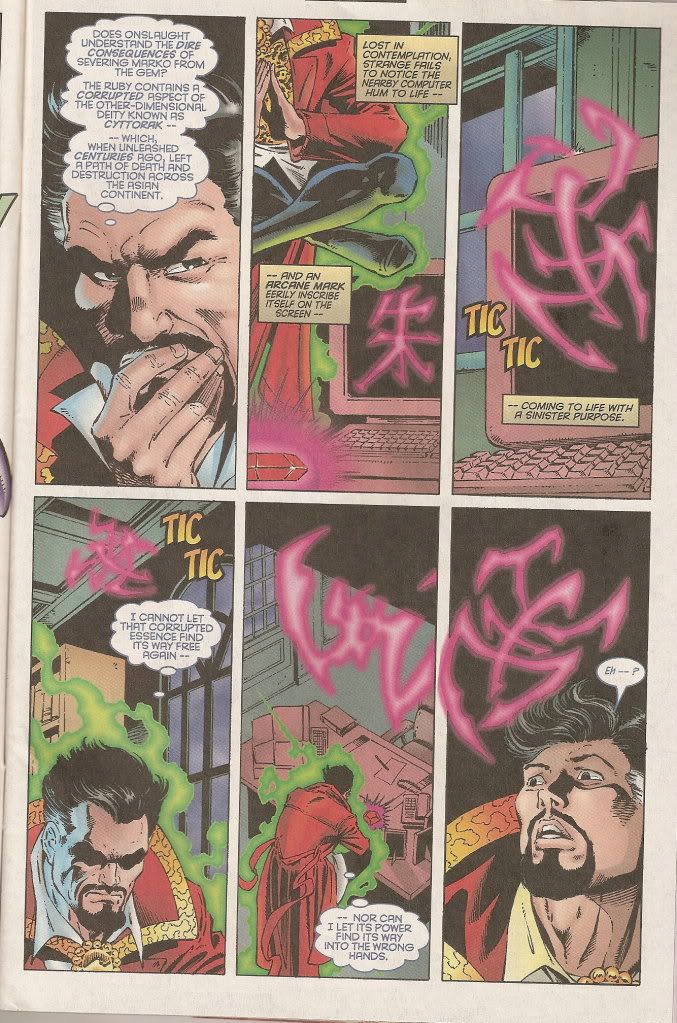 Just as Strange notices the symbol, Gomurr, who catches the symbol with his staff, appears. He stands there, grinning, and asks if there is no hello for him, Gomurr the Ancient. After all he did for him, Logan and the kid with the wings; he expected a warmer greeting. Didn't the Ancient One (no relation) teach Strange any manners?
Dr. Strange apologizes, but didn't expect to see him. Gomorr replies
Then we get a nice view of Juggernaut's hallucinations within the gem, a vast volcanic landscape that seems to be trying to destroy him (please save all analysis for the comments). Then we get what has to be some of my favourite X Men Panels ever.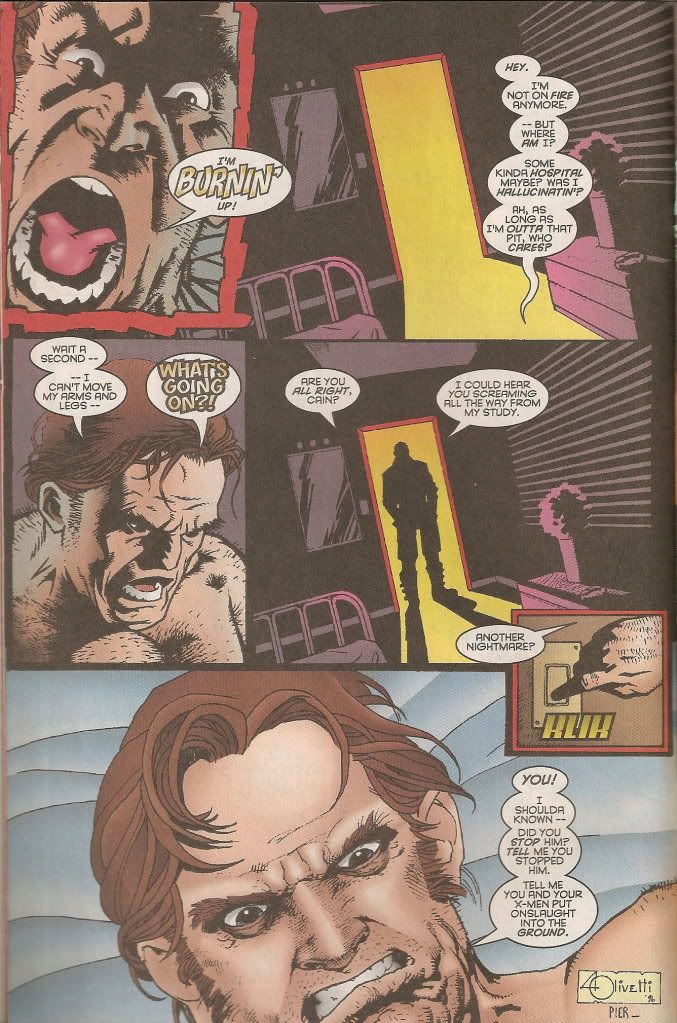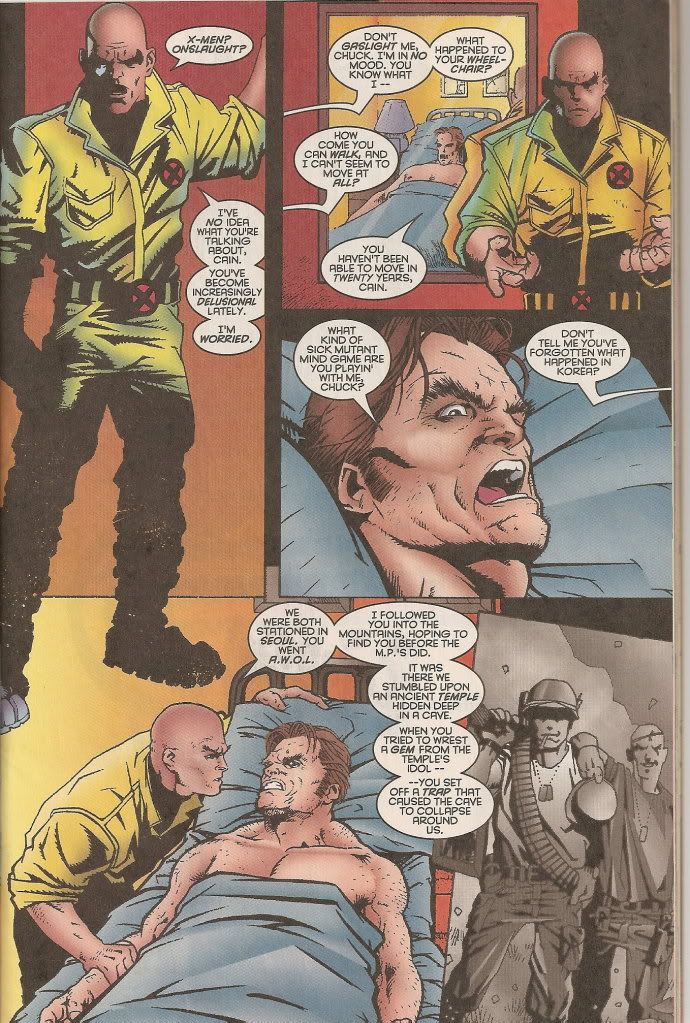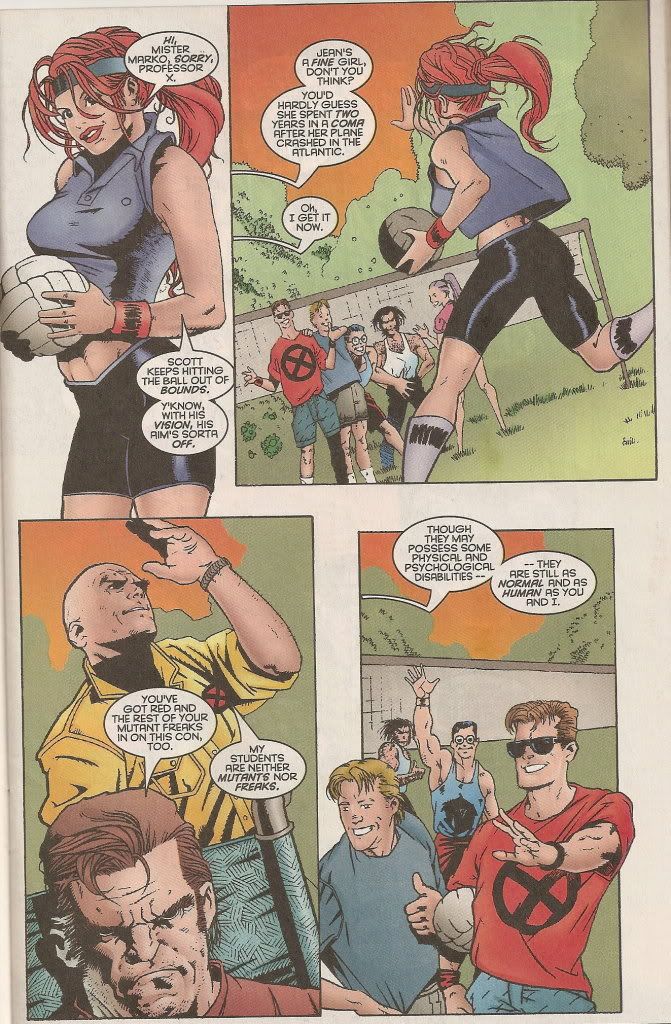 Yeah for evil Xavier!
Then Physlocke inaccpictably changes to Storm,

we learn a demon called Sprite is resonsible for Cain's hallucinations,and Gomorr drags Cain off.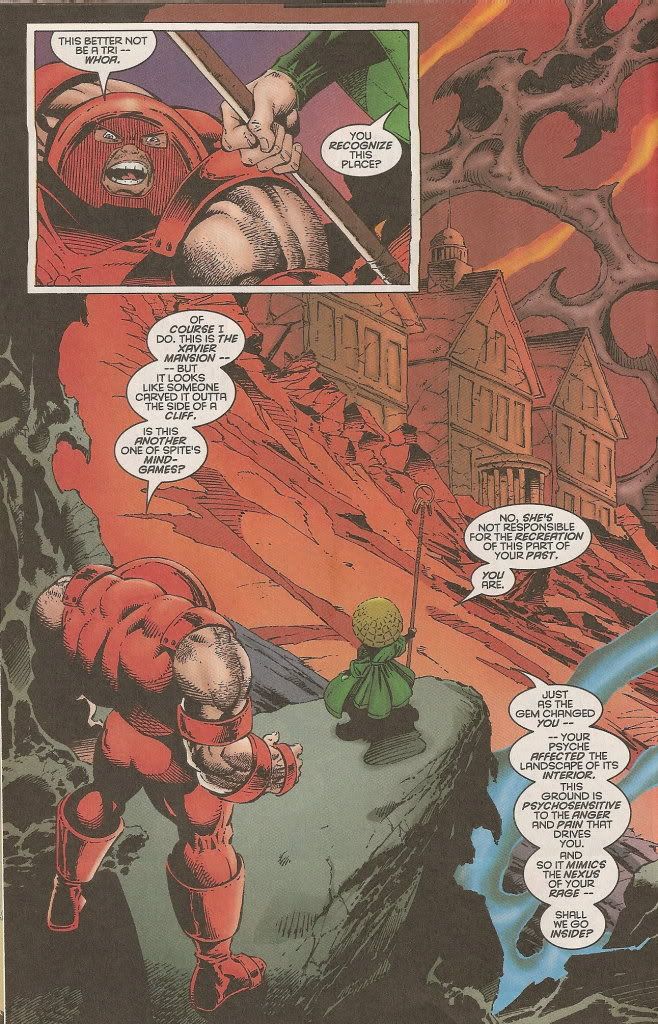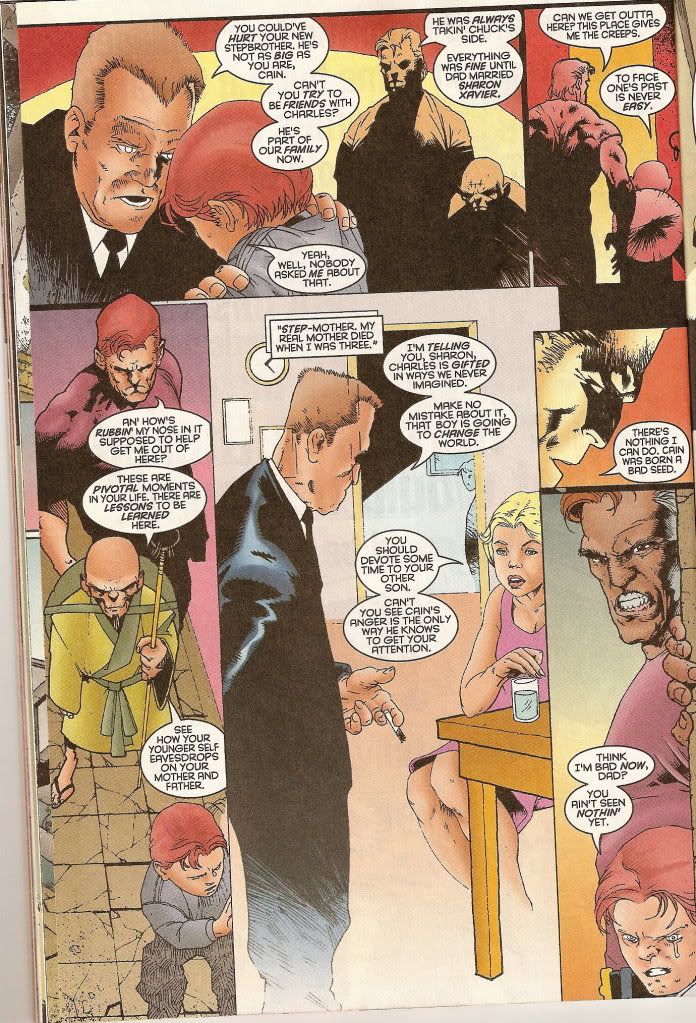 Hugs Cain. We then get the retelling of Cain's father's death (Cain was trying to blackmail him over his involvement in Xavier's father's death, he knocked over some chemical and started a fire. Mr Marko senior saved Xavier, but only saved Cain as an after thought, leading to all the brothers problems (or at least adding to them).
it looks for a moment like we might get some real progress with Cain, then Sprite shows up.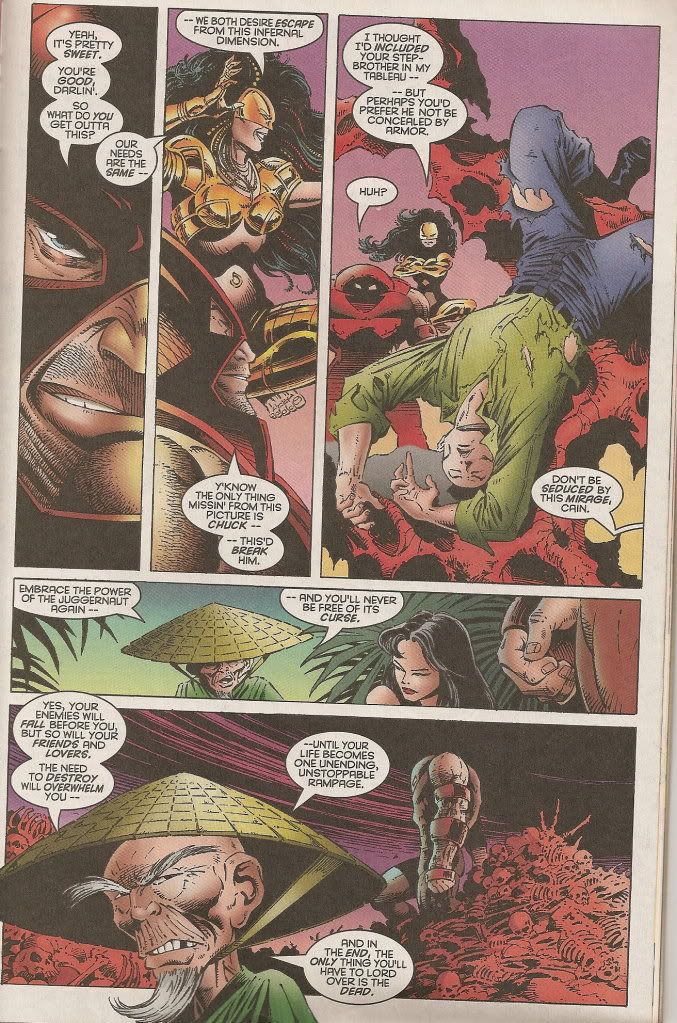 Of course Cain ignores Gomorr and goes off with Sprite. Unfortunately she's working for the Cyttorak who tries to kill Cain. Gomorr and another magic practitioner called Tar join forces to give Cain back the power of the Juggernaut (which he has lost since been separated from the ruby), Cain defeats Cyttorak and gets spat out of the ruby.
lj-cut>
And finally just for crack (and these are all from Marvel. I didn't do anything to them except post them...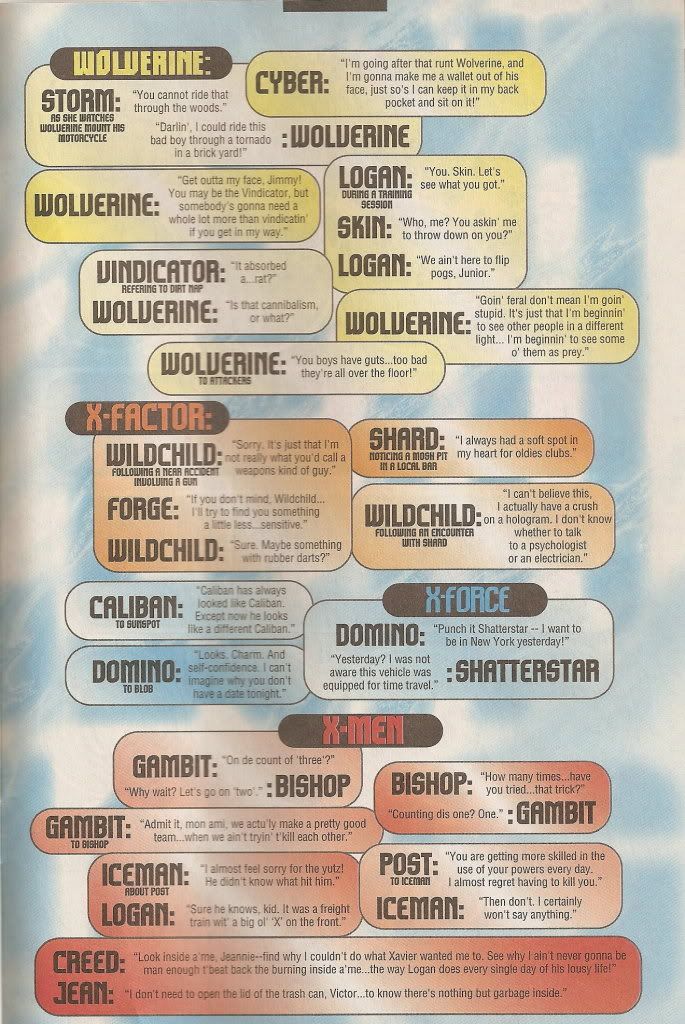 Including these bits, I counted the issue to be 52 pages, so I'm fairly certain I'm still with in the limit