proteus_lives posting in

scans_daily
Greetings True Believers!
Cross-overs are good, old-fashioned fun and the Transformers and G.I. Joe go together like peanut butter and jelly.
This Dreamwave Productions mini-series is my favorite of the numerous times the Joes and Robots have gotten together. It's WWII and this time it's Cobra/Decepticons vs. G.I. Joe/Autobots.
This mini rocks and I'm displaying my favorite bits, pages and panels.
Things to enjoy: Snake-Eyes and all the badassery that comes with him. The awesome bromance between Grimlock and Roadblock, Cobra Commander being his over-the-top self. And surprising amount of sexual innuendo between humans and alien robots.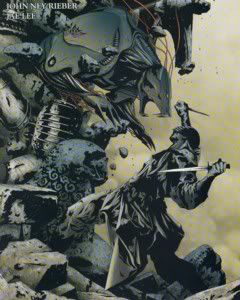 Cobra forces awaken the Decepticons on a small island and use their power to wage WWII.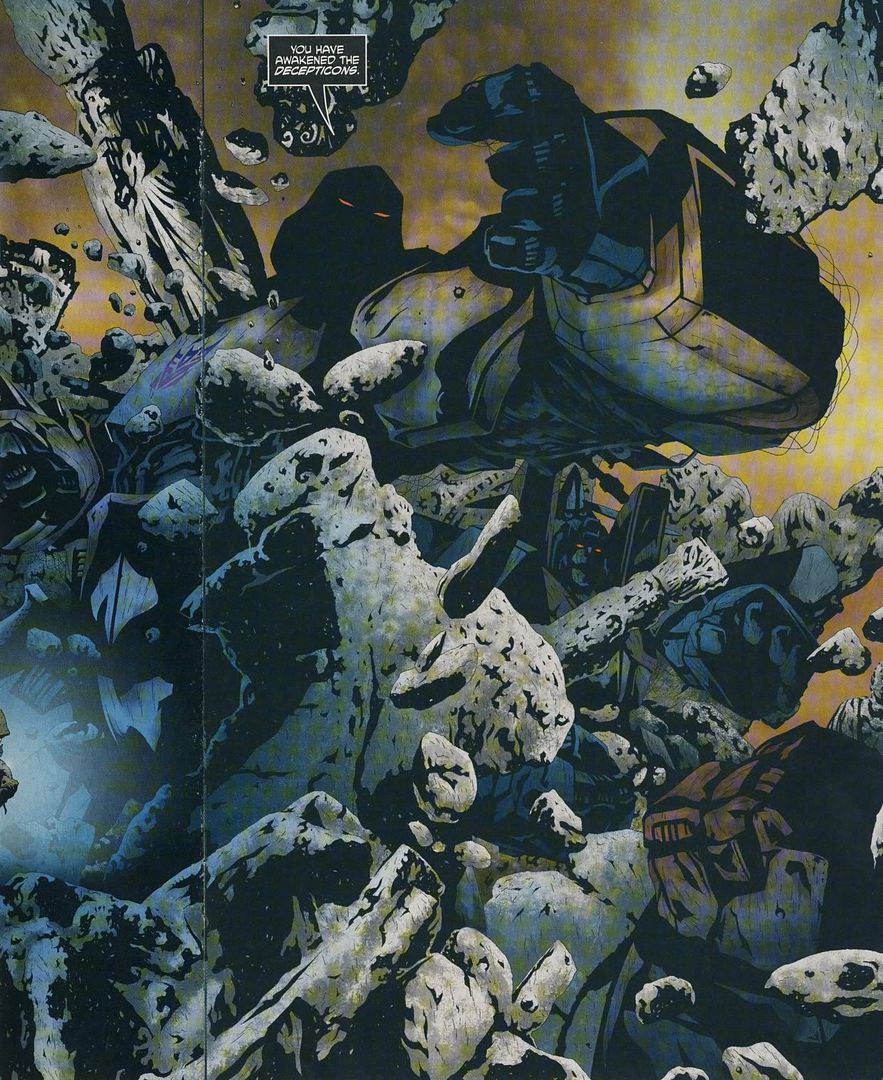 The new alliance starts fucking shit up across the world so the United States assembles a team to fight the new army and their mysterious allies on land, sea and air.
The Joes are assembling but any team needs an Alpha-Badass.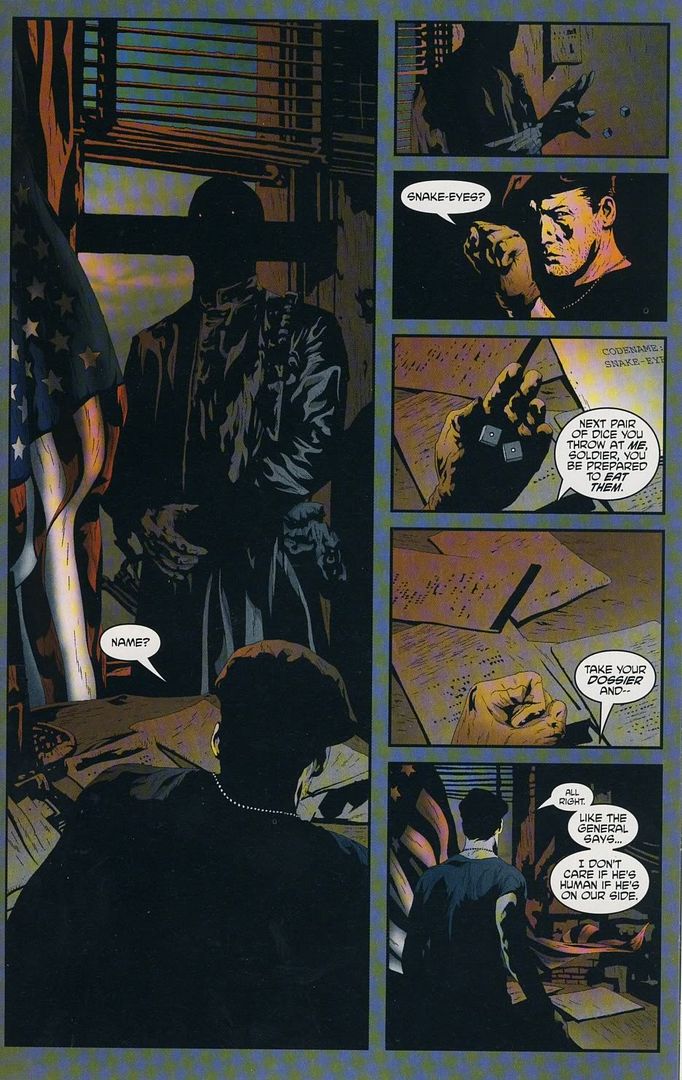 The Joes search the small island and find the Cobras and Decepticons and allies of their own. But first Starscream gives his option about heroes.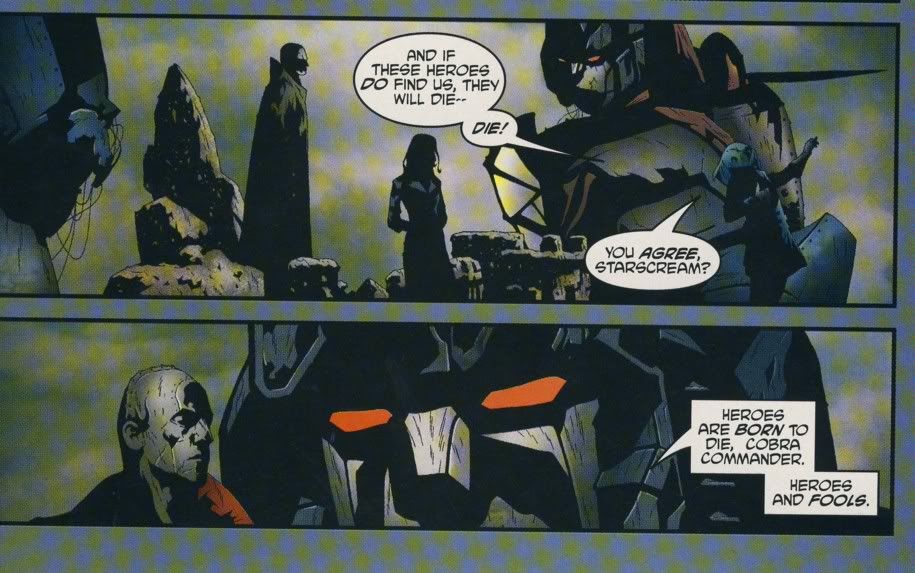 And no Joe story is complete without the battle between Storm-Shadow and Snake-Eyes.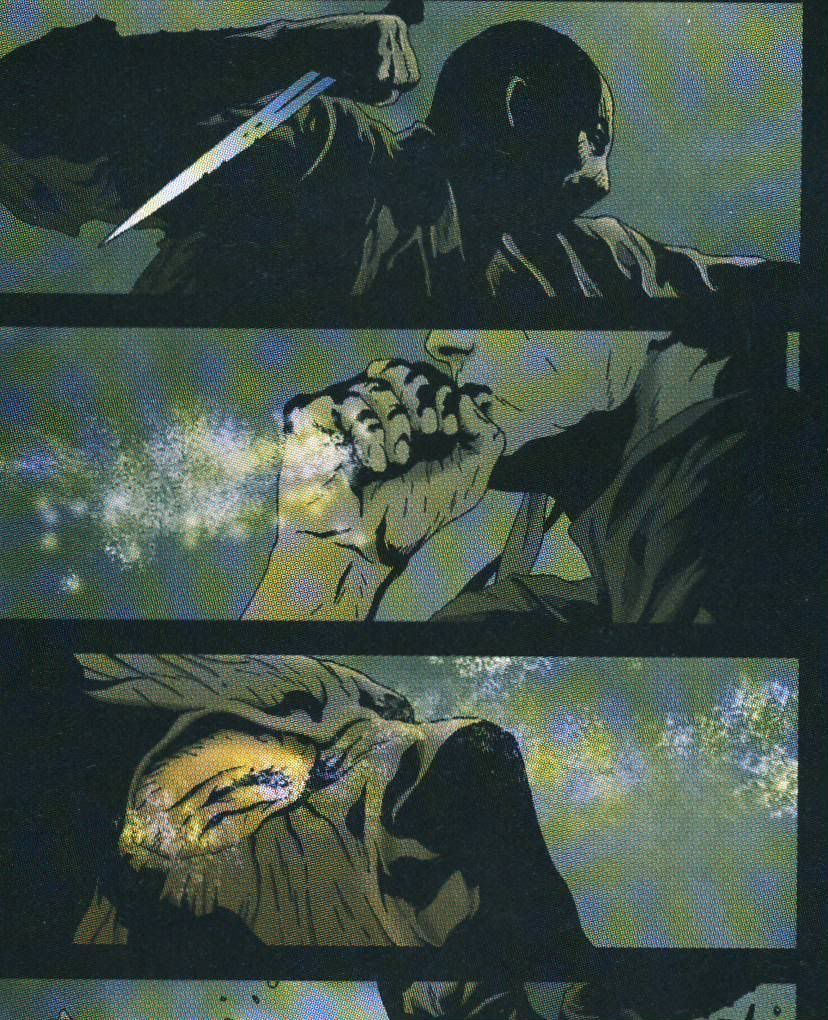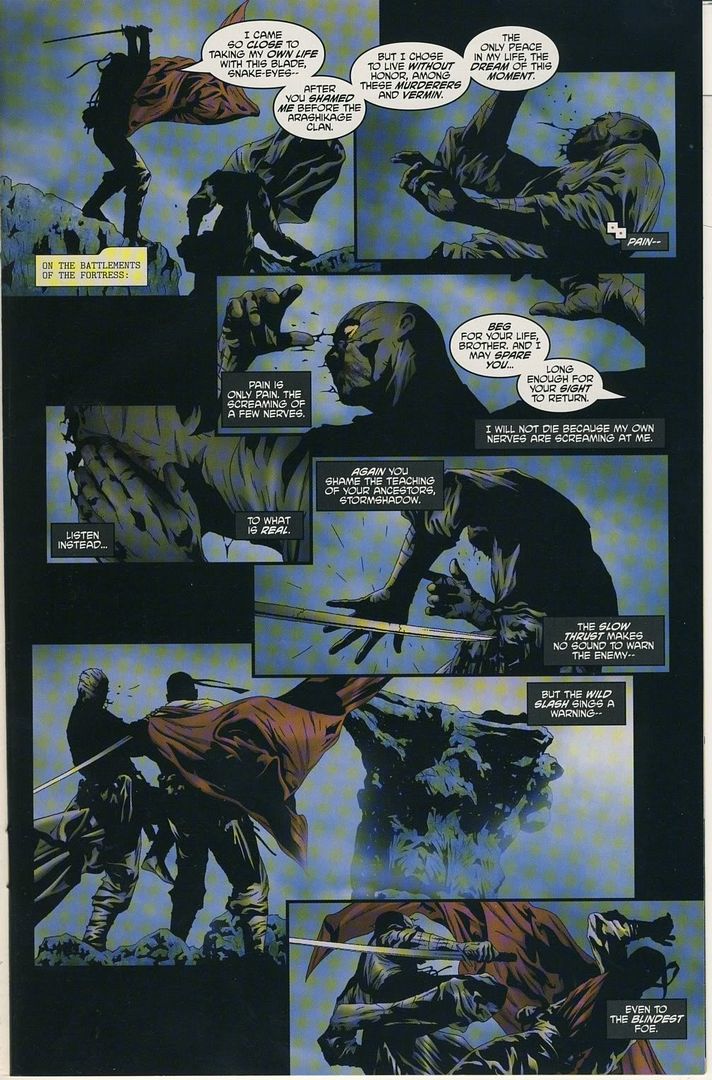 Snake-Eyes goes after SS, killing Cobras along the way and applying first-aid.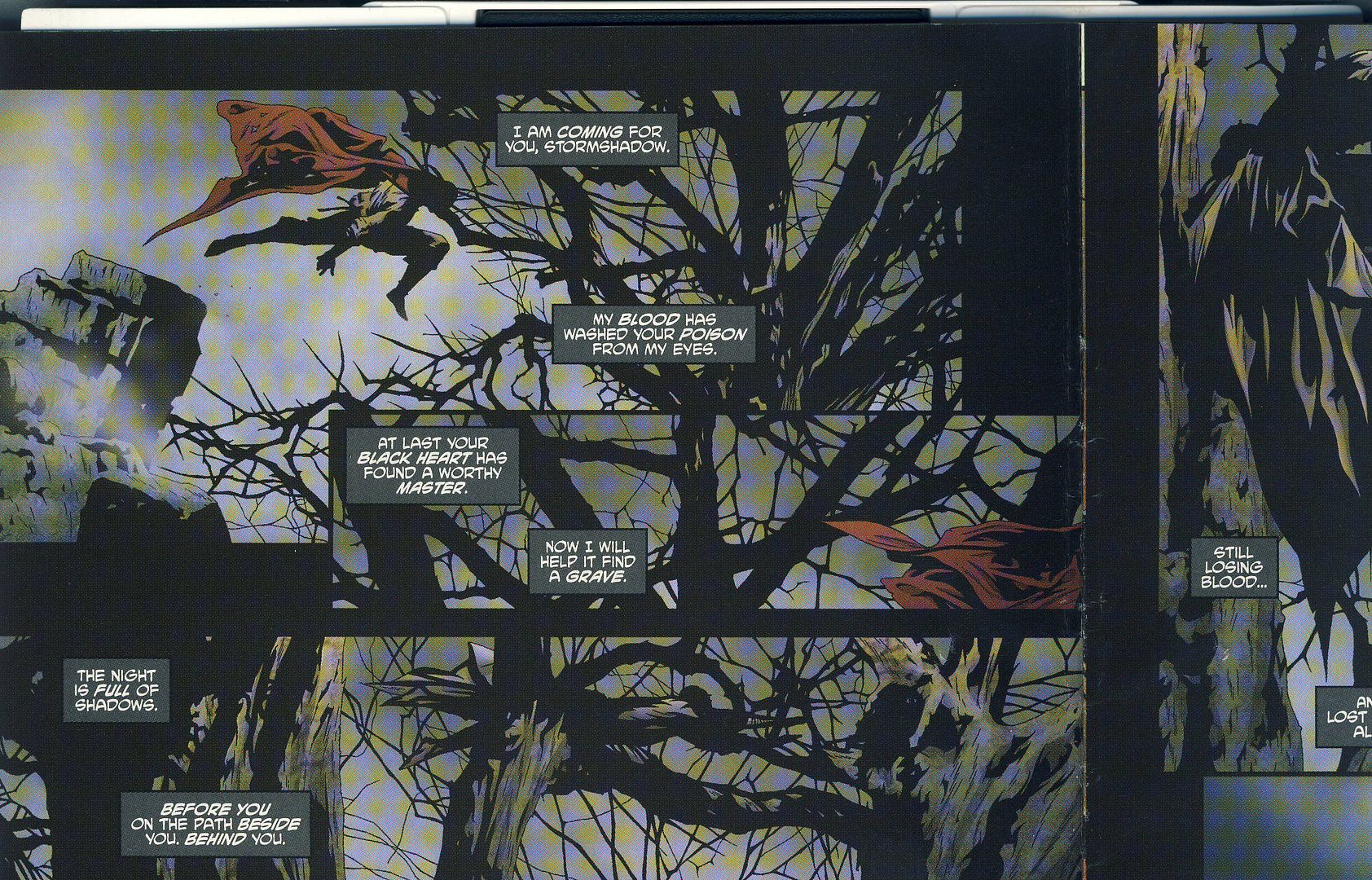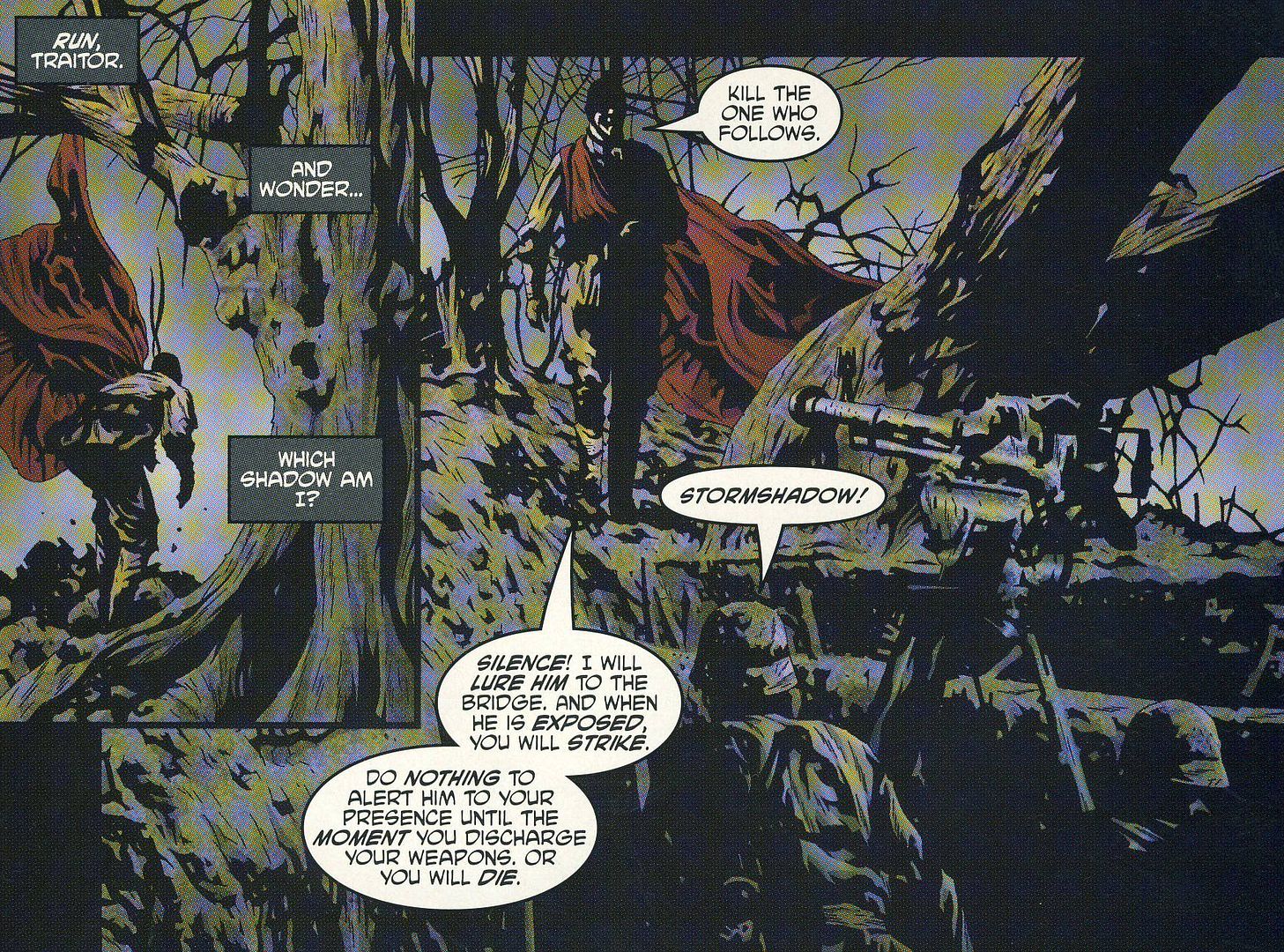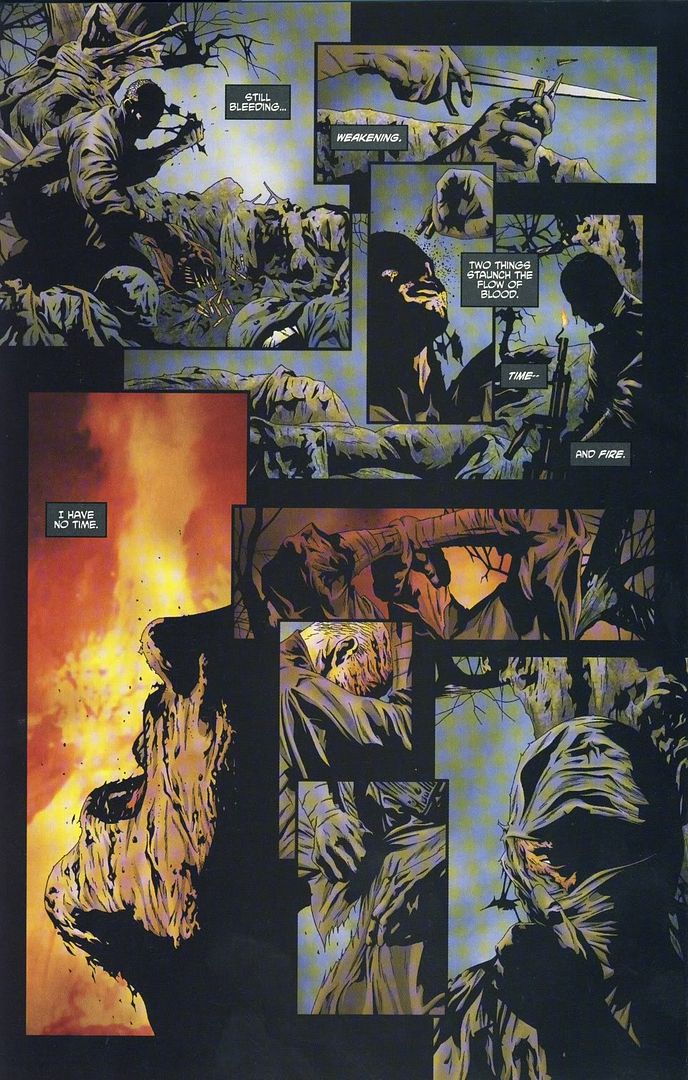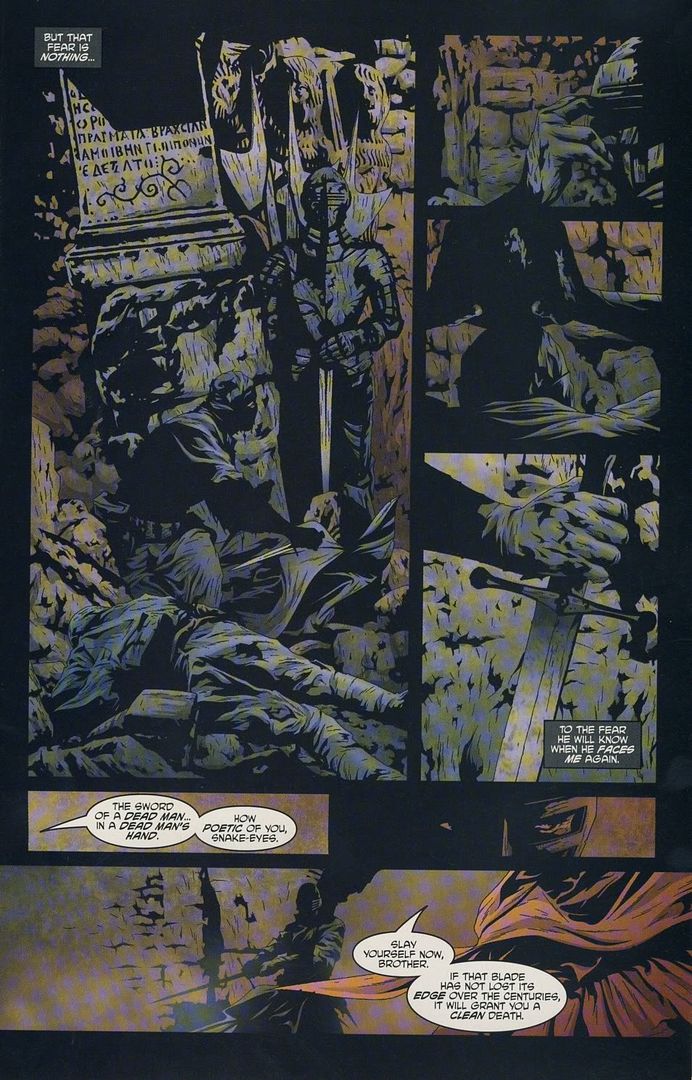 Ravage is standing next to Storm-Shadow. Soundwave also loans him out for parties and bridal showers.
And the Joes meet the Autobots and Grimlock reminds us why he was the most sought-after debate team member on Cybertron.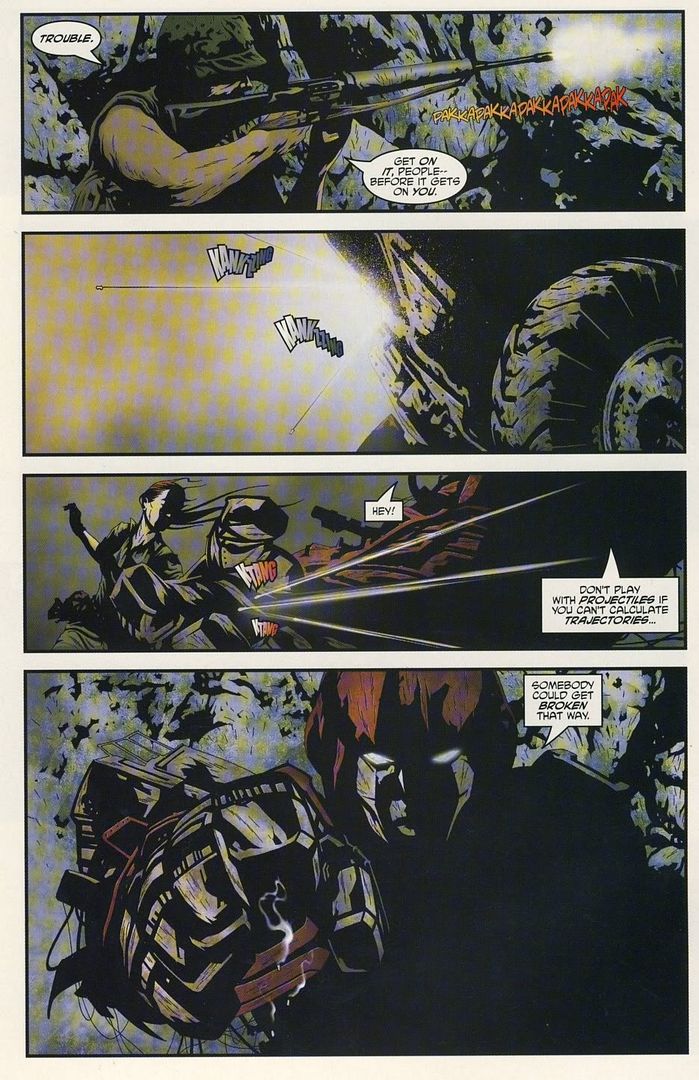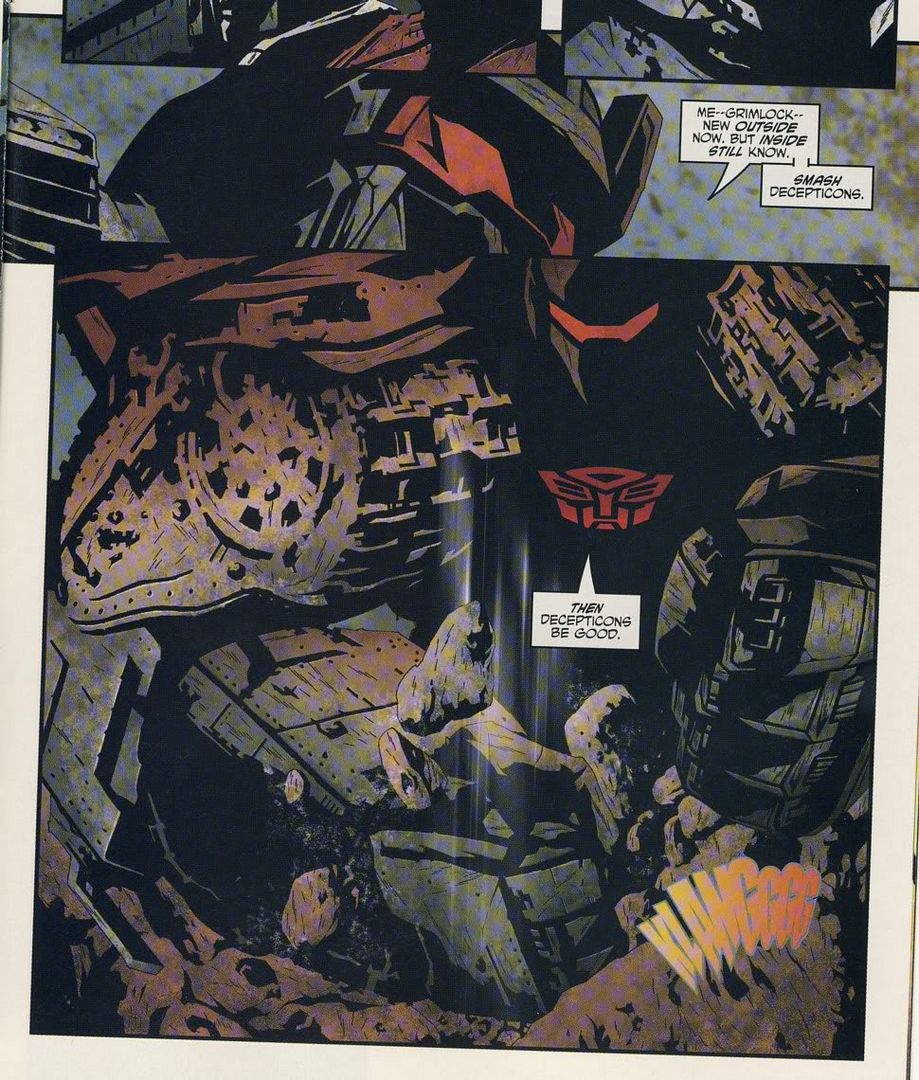 Plus, Lady Jaye gives her opinion of the new arrivals.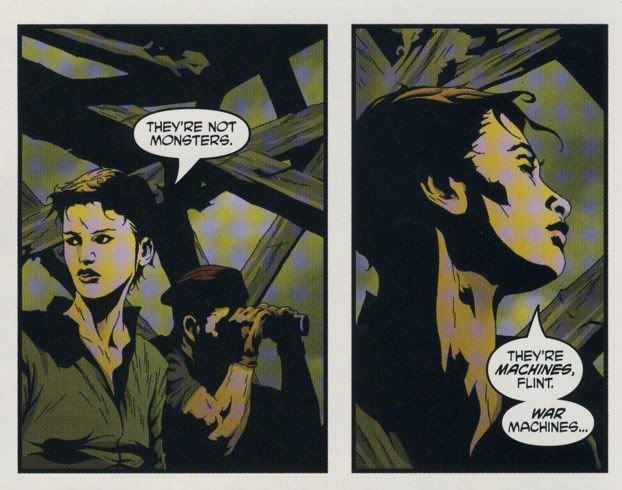 Love the art. Part 2 later tonight.