proteus_lives.insanejournal.com posting in

scans_daily
Greetings True Believers! I saw several New X-Men posts and it got me thinking about the original crew of muties, The New Mutants. Aside from a few holes, I own pretty much all of the original 100 issue run of NM. To this day it's one of my favorite comic series. Serious, funny, heart-breaking, great characters. In an era where the phrase "Protecting a world that fears and hates them." really meant something. New Mutants was Buffy before Buffy. Outcasts, nerds, jocks, pagans, farmboys, casanovas, mean teachers, evil adults, the agonies of growing up. All while being mutants who occasionally have to save the world and live up to the mantles of those who came before them.
This post is from the TPB, Fall of the Mutants. An X-Crossover (Back when crossovers were still a new/clever idea.) It concerns the death of one of the New Mutants. A boy named Doug Ramsey. His code name was Cypher and his power was Omnilingualism, meaning he could translate any language spoken, written or on a computer. Weird huh? His death was controversial. He was apparently one of those character you either loved or hated. (He's also one of the few MU characters that has never returned from the dead. So his death still has some impact.)
What did you think of Doug Ramsey?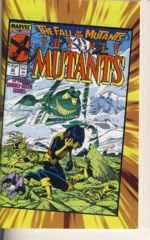 The Muties were taking care of a creature they called Bird-Brain. An Ani-Mate created by the Ani-Mator (Think Island of Dr. Moreau.) The muties travel to this island to free BB's enslaved friends. They do this in defiance of Magneto's wishes. (He's their headmaster at this time) Ani-Mator is a minon of Cameron Hodge. (Anti-Mutant dickweed, leads the Right an anti-mutant group.) The muties are captured but escape to fight Hodge and his minions.
BTW: Sunspot and Warlock return from a separate adventure to aid the muties and this event is happening while the X-Men battle the Adversary in Dallas and X-Factor are fighting Apocalypse in New York.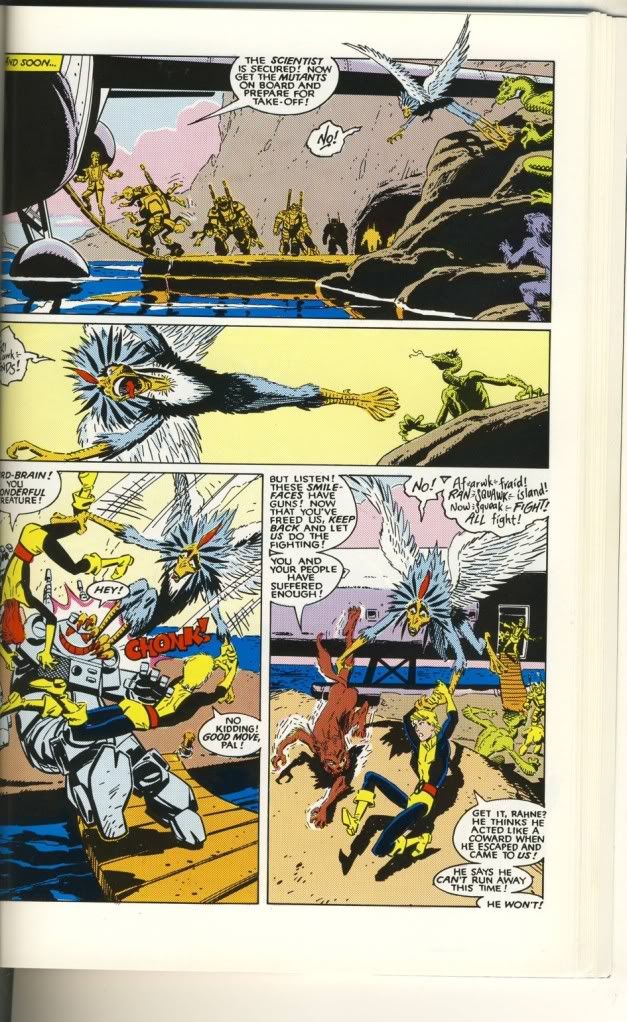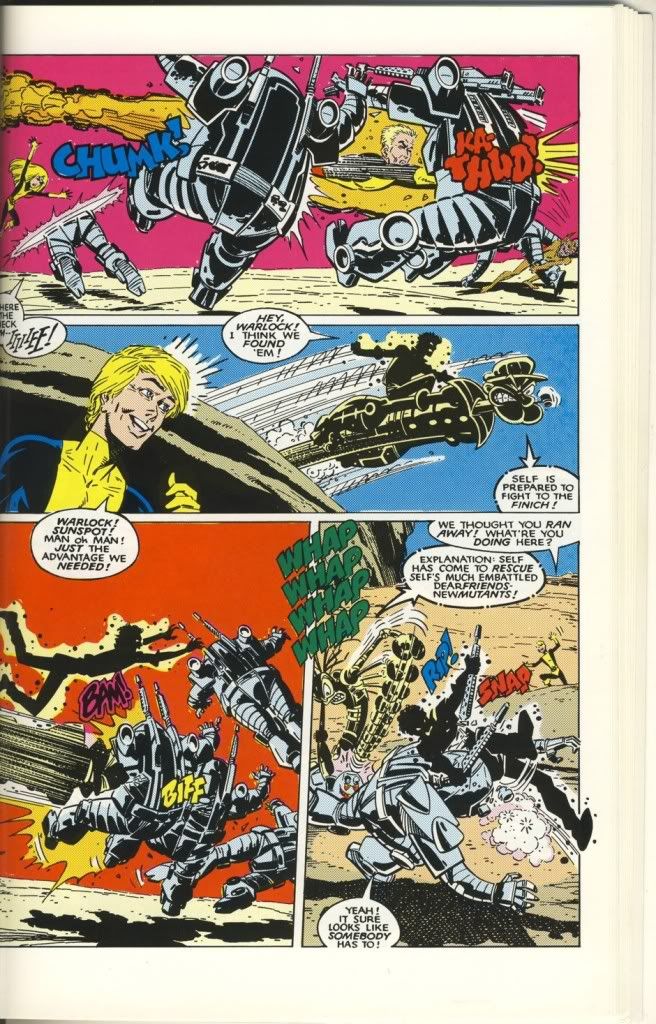 (The Smile-Faces are actually some of my favorite x-villains.)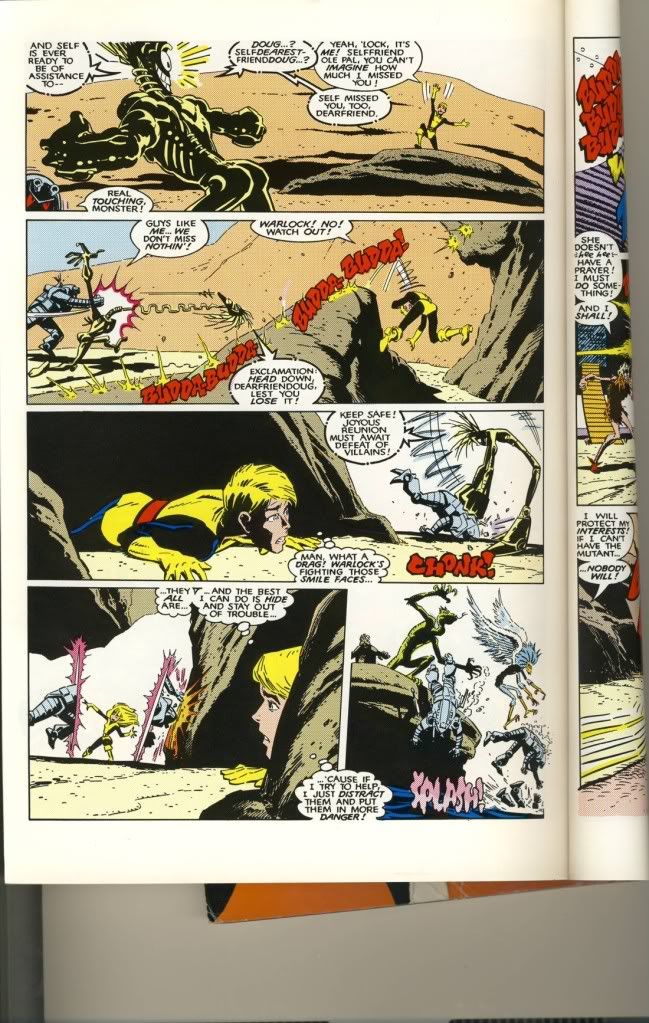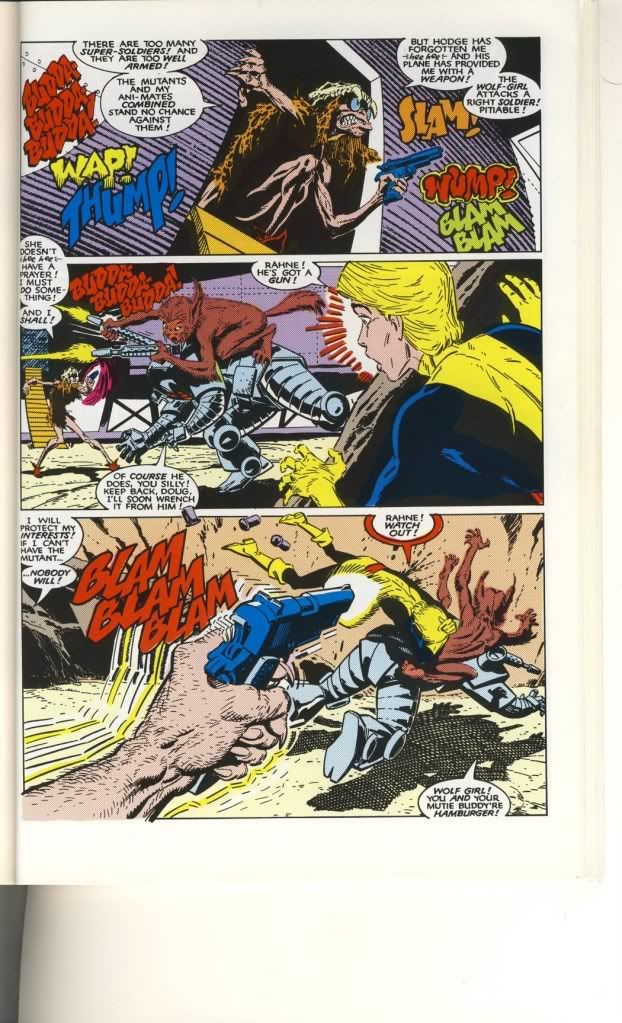 It's so common isn't? No energy-blasts, not a sword or arrow. Just a gun. I think it makes it more powerful.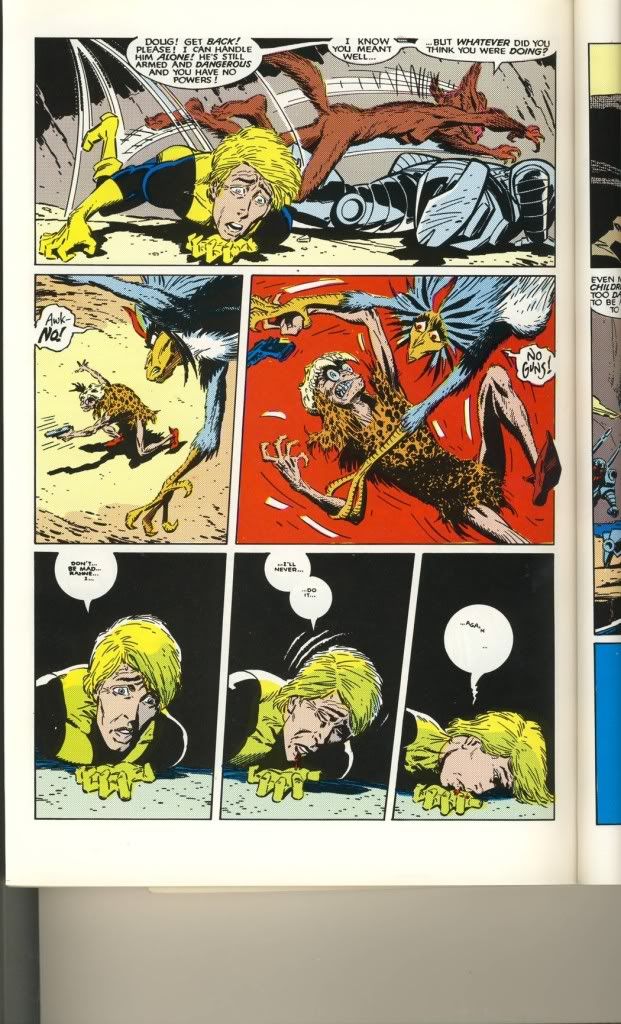 That death still gets me everytime. Damn.
The battle is won and the muties realize what's happened.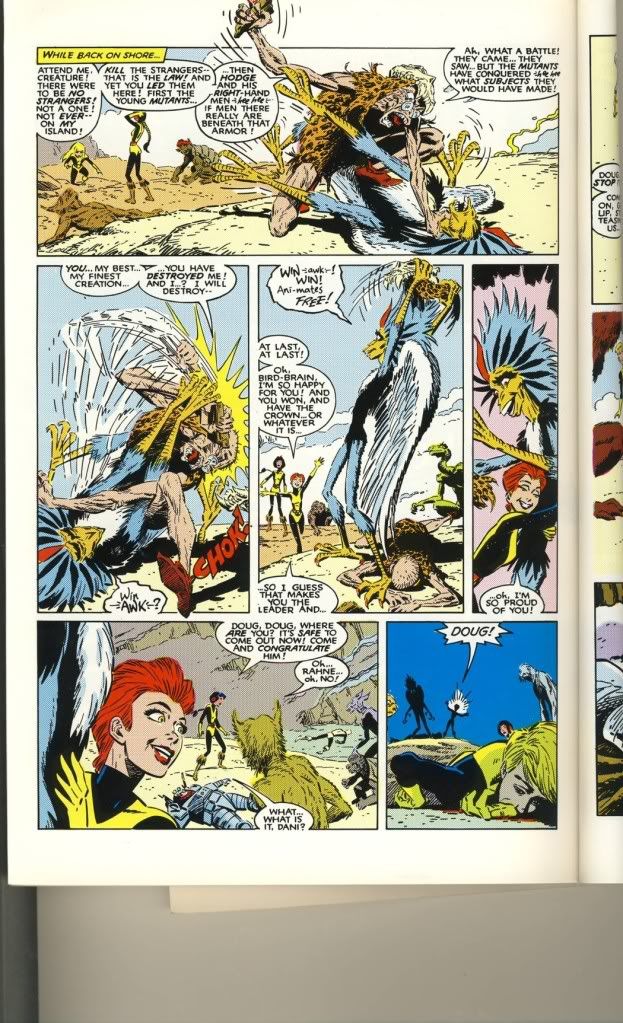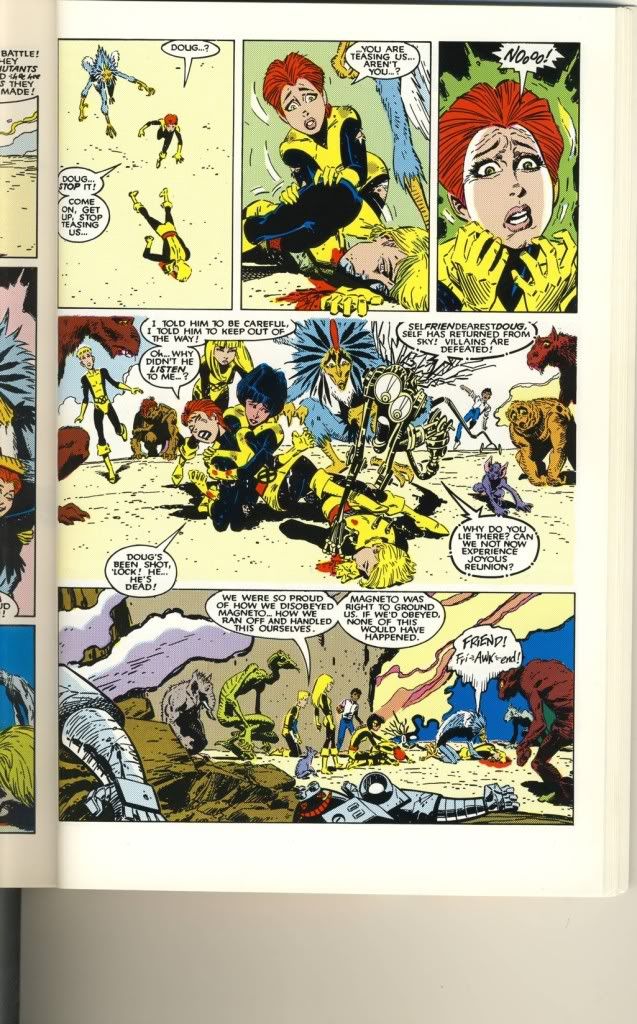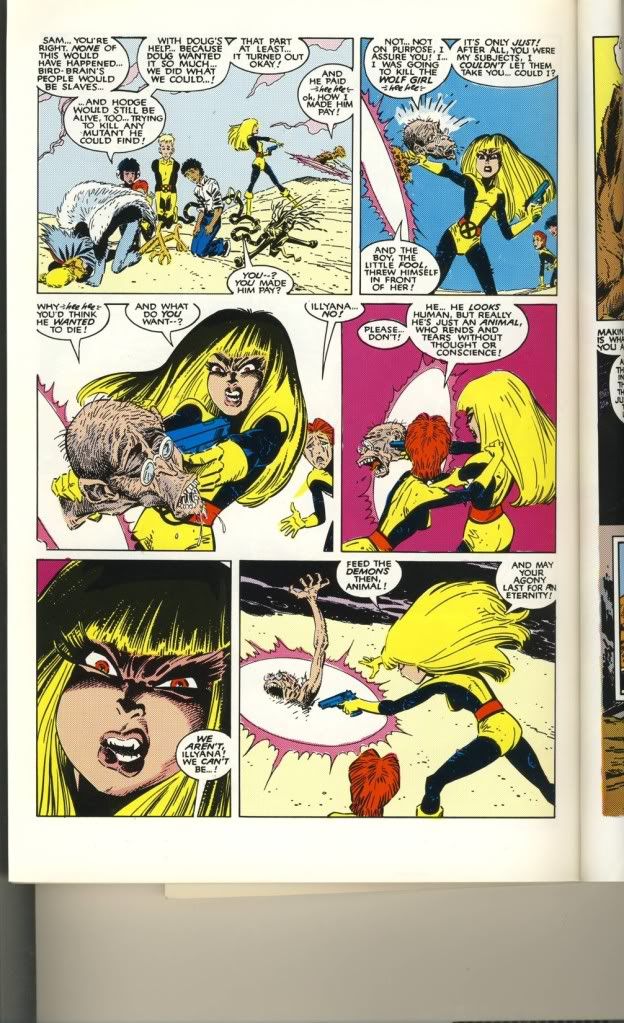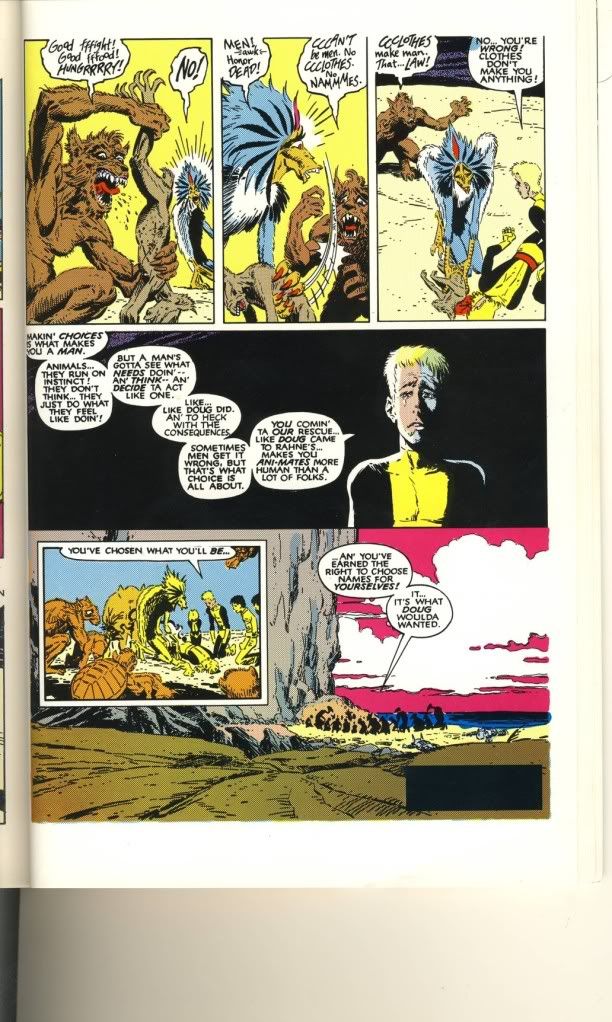 The team begins to react to the death, Rahne is losing it.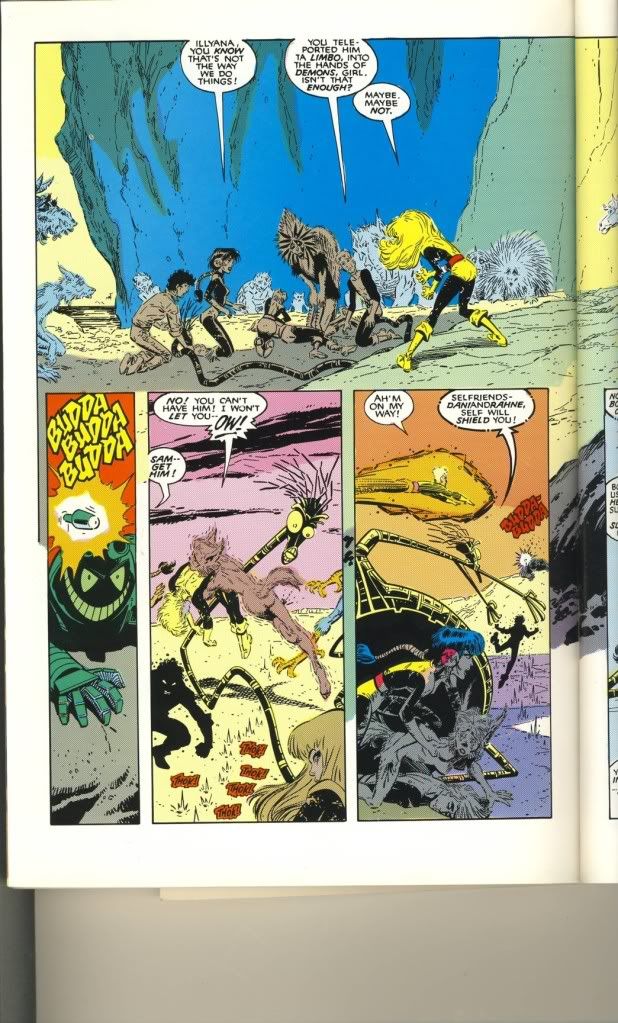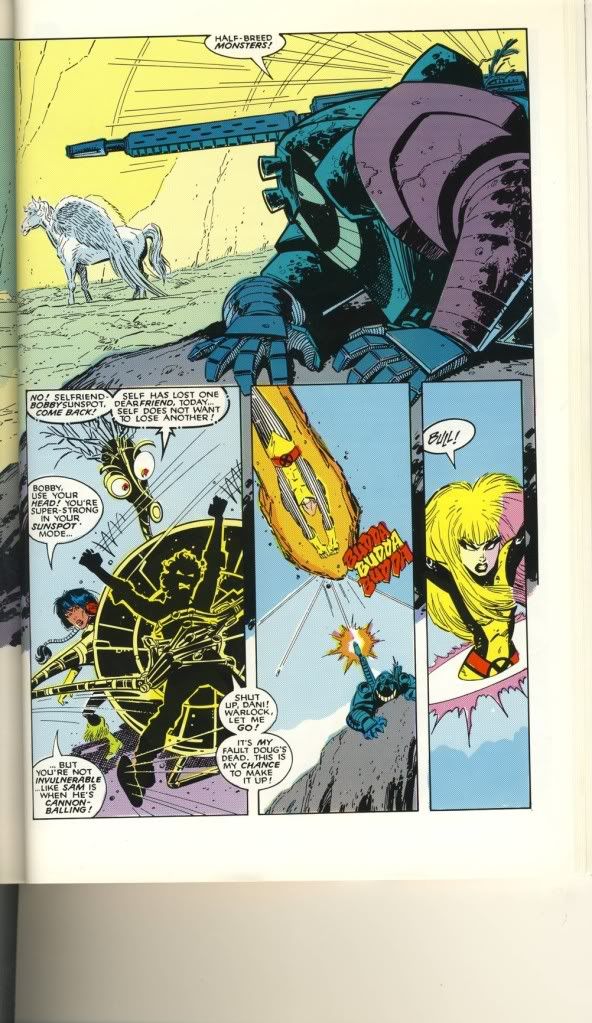 Magik goes all demon and sends the rest of the Smile-Faces to Limbo.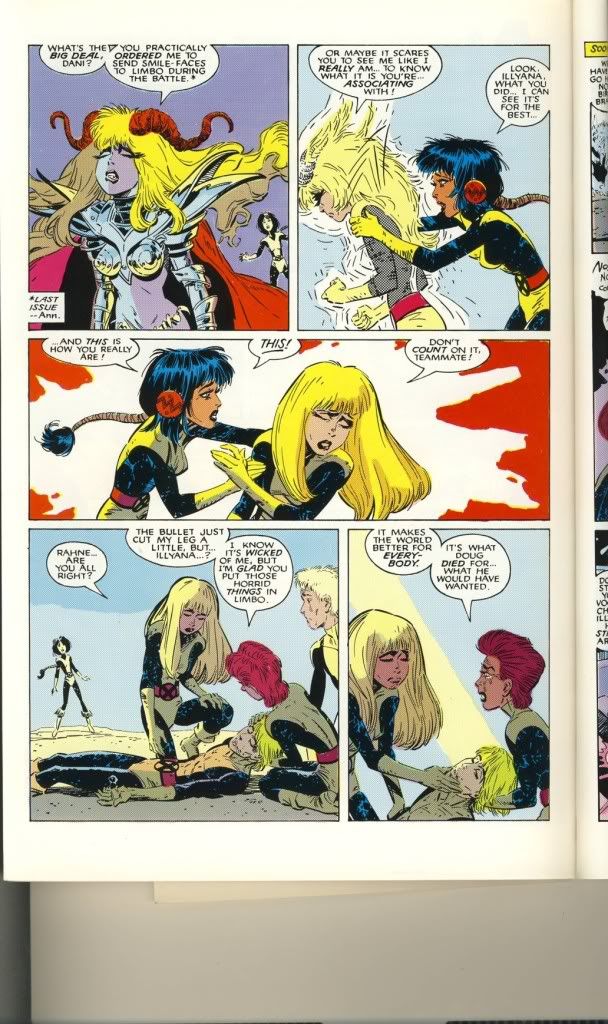 The team returns to the mansion to inform Magneto (who has been in NY trying to secure an alliance with the Hellfire Club) They learn about the fate of the X-Men.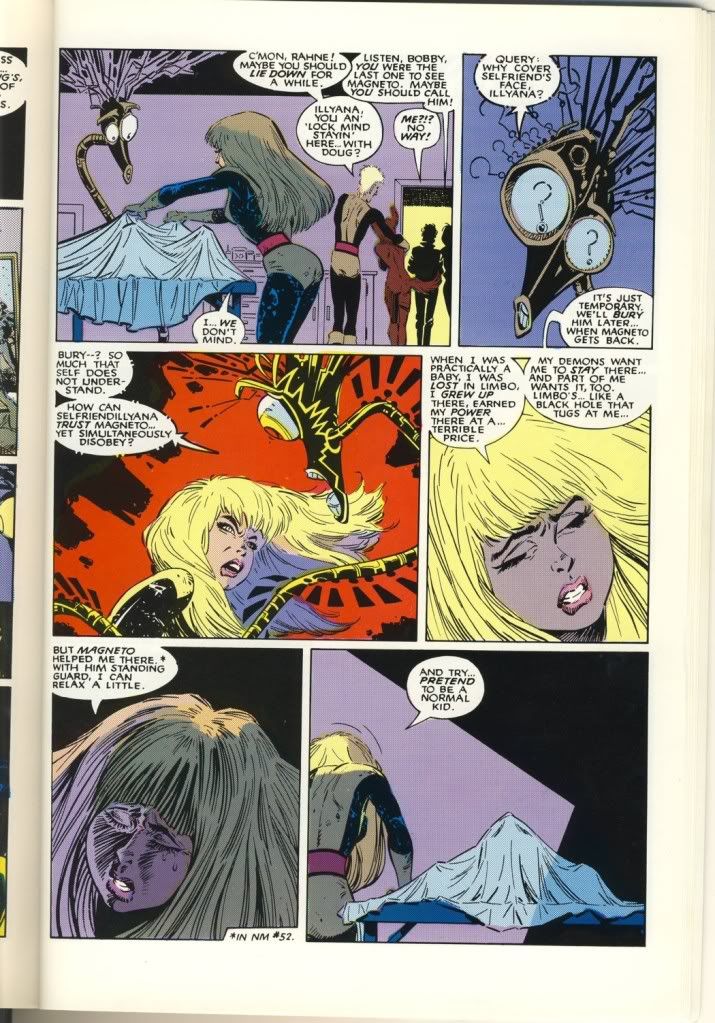 This scene between Sam and Rahne always tugs the heart-strings.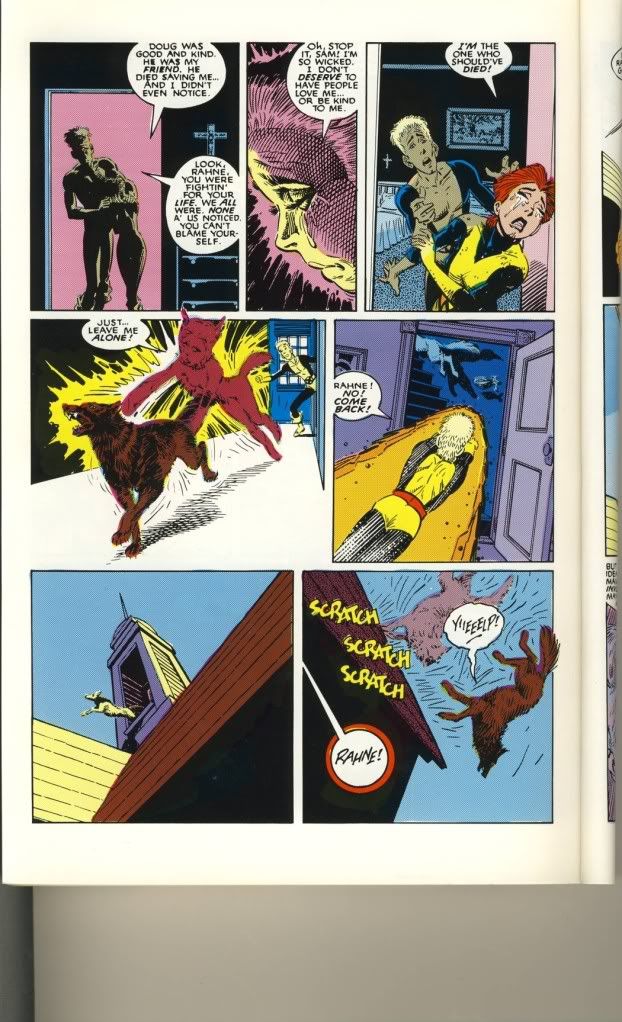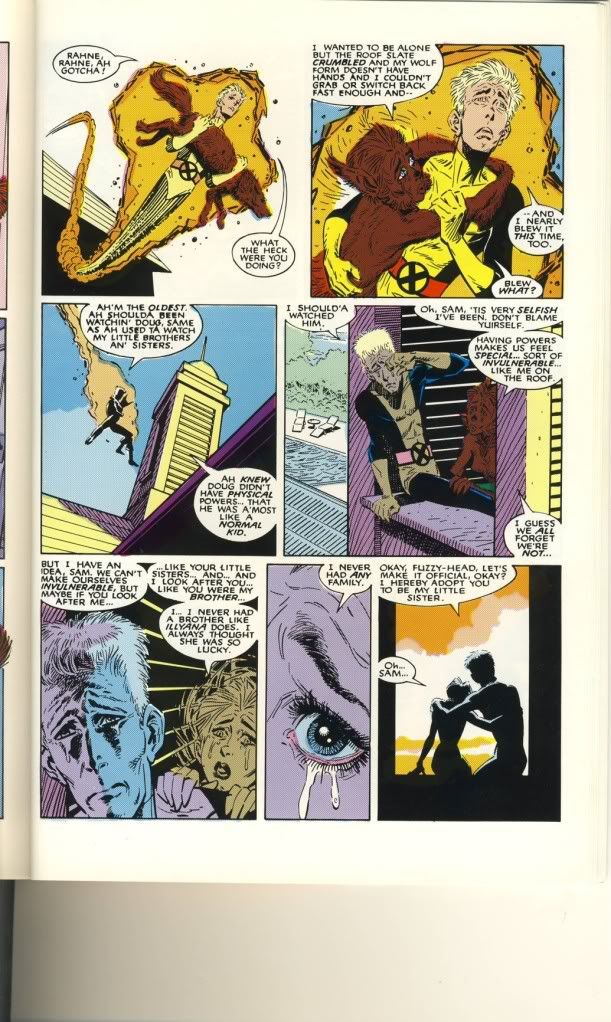 Dani and Roberto have a similar encounter. Magneto returns and he finds out what happened.
http://i345.photobucket.com/albums/p388/proteus_lives/Scan10855.jpg
(Doug's death has been referenced as one of events that put Mags over the edge in later years.)
Magneto goes nuts and starts screaming about how he has to protect them and they don't know about the dark future that awaits them. Magik freaks because she thinks her brother is dead and both sides retreat.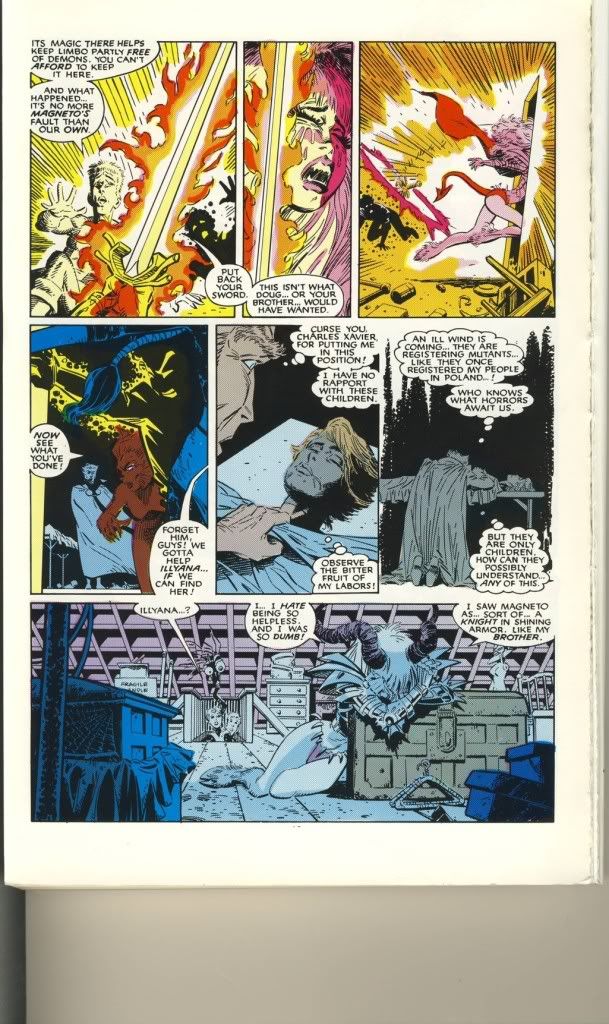 Cypher's death affected a lot. The whole x-verse felt it. My opinion? Doug, after Cyclops defined the concept of an X-Man. He had victories and defeats. He befriended an completely alien being. (Warlock) He walked among the stars and the gods. He was not confident and occasionally bitter about his power. He had unrequited love (Psylocke) was crushed on. (Rahne) Against all odds he saved the world a few times and in the end he jumped in front of a gun to save his friend. He remains to this day, one of my favorite X-Men.