sailorlibra.insanejournal.com posting in

scans_daily
Eventually, we're going to run out of Bat/Cat stuff. Fortunately, that time has yet to arrive. Here's a look at Brubaker's take on the famous costumed couple from his Catwoman run.
From the first issue of Catwoman v2.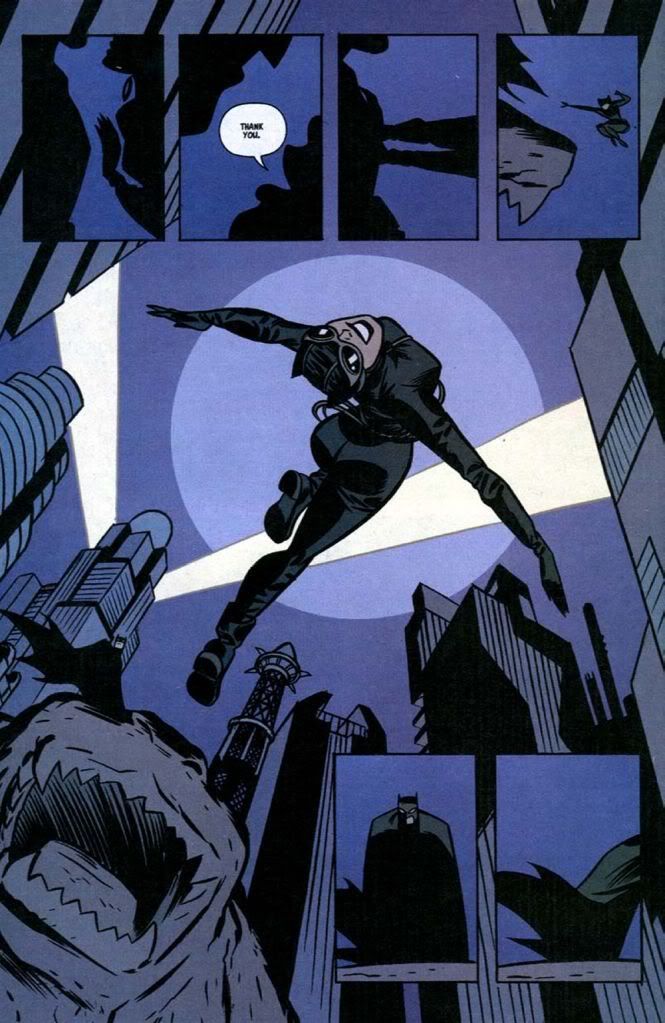 And from the tenth comes this cute scene between the two.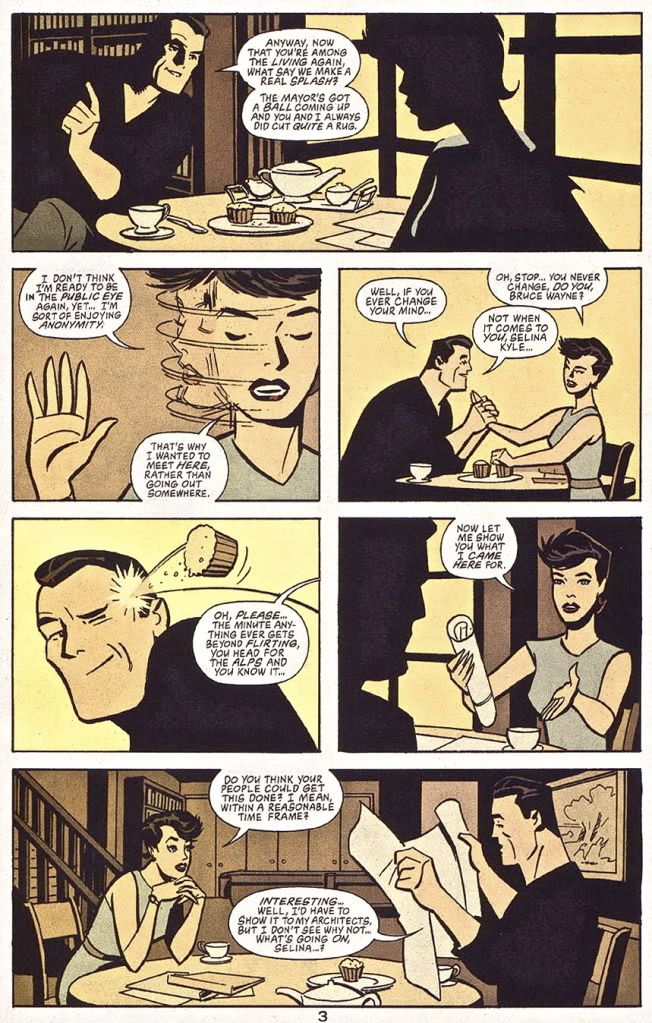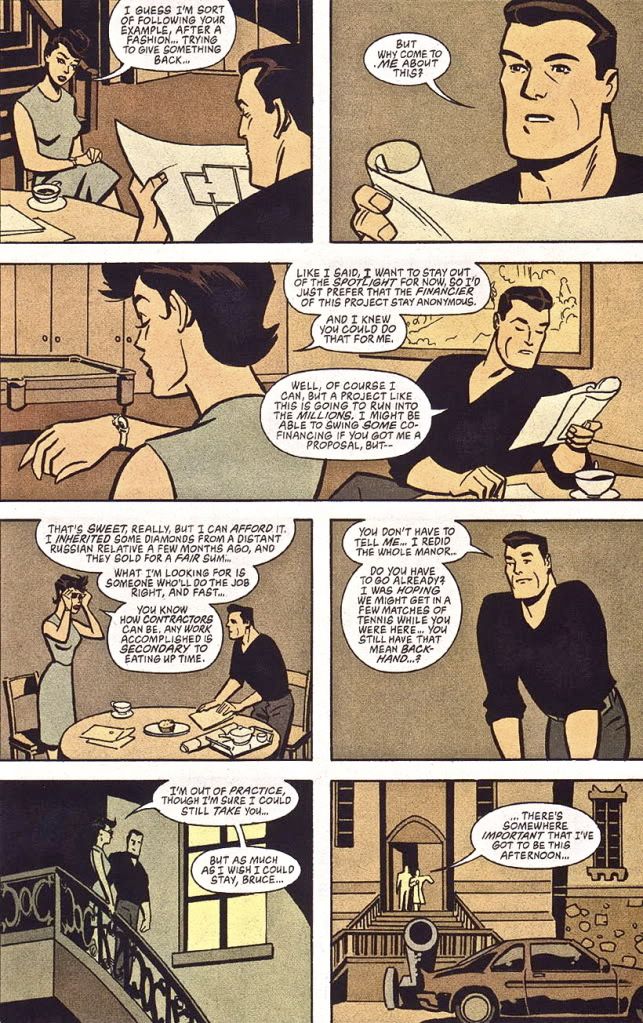 Selina takes care of her business, which happens to involve freeing a convicted death row inmate, before running into Bruce again.
From Catwoman 32, the two go on a date. Bruce is actually nice, which is both adorable and shocking.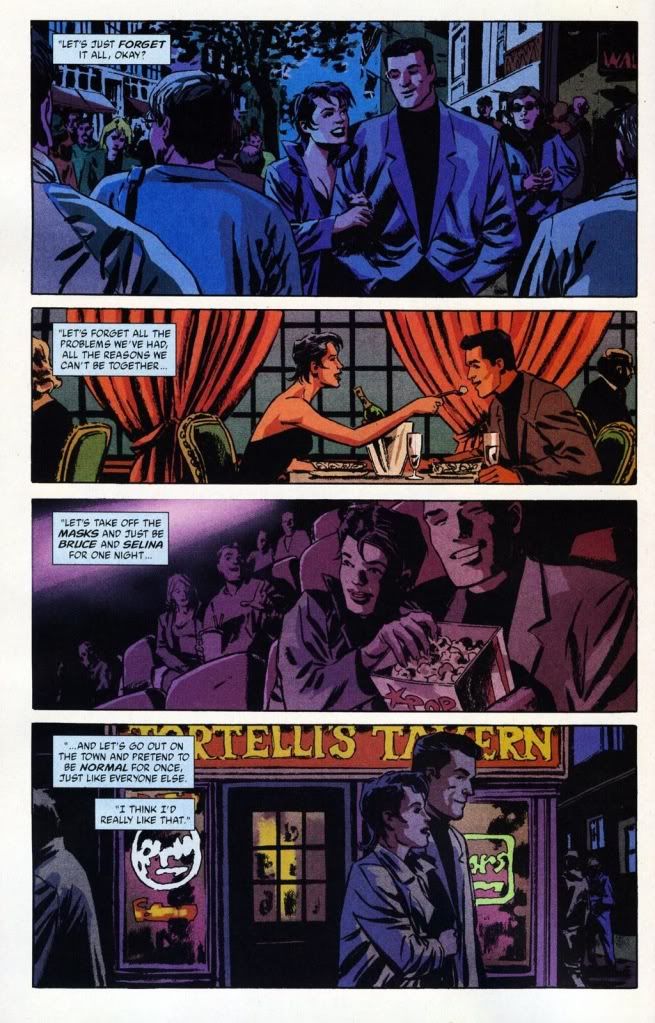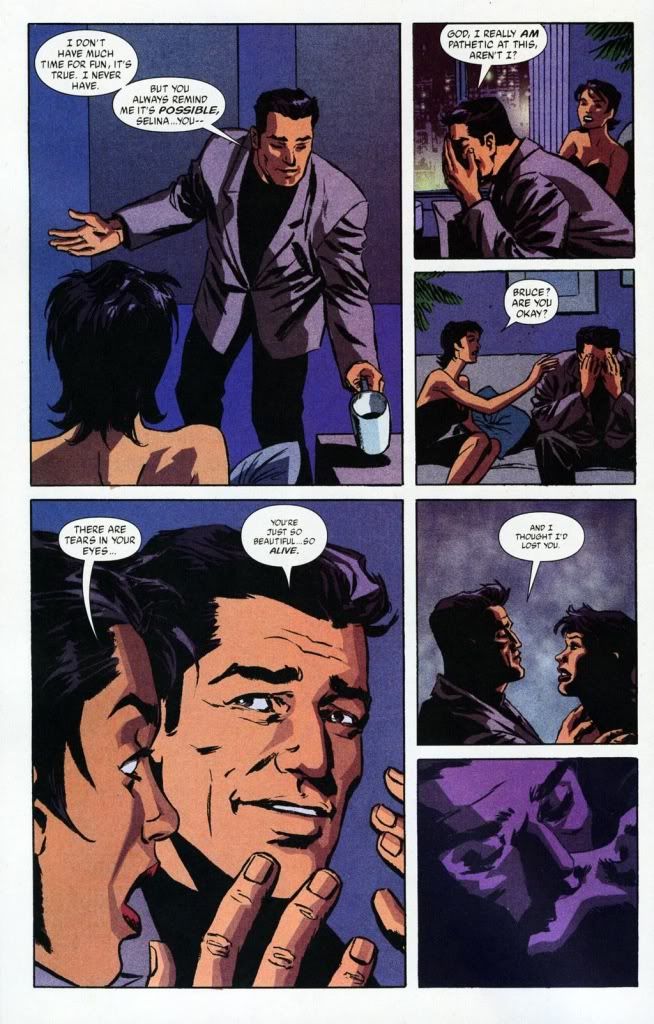 And in Catwoman 37, Bruce is nice again, proving that Brubaker could be an excellent writer if he had a good editor, who could keep him away from the gruesome plot devices.