terrykun posting in

scans_daily
I know people are going to call the conversation here "very very Bendis" and etc, but I don't care. Scenes like this in this book consistently make me smile, so that's good enough for me. (:
One two-page spread behind the cut.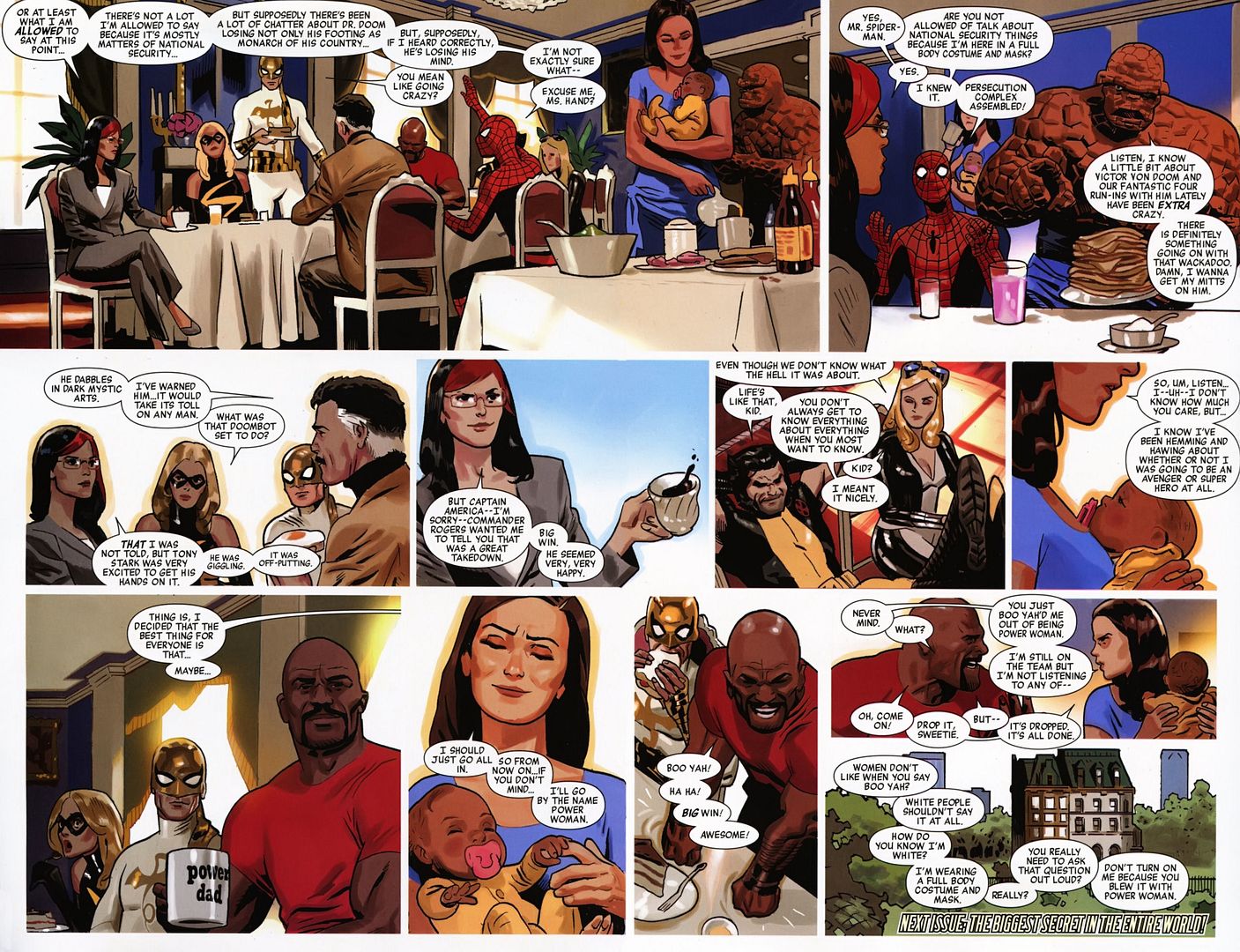 I would be really afraid if Tony Stark started giggling when I handed him a piece of tech.
Other bits: love the mug that Luke has, that Danny just continues with his sandwich as his bf flips out with joy, and Pete raising his hand to talk.