Four scans behind the cut.
The F4 just got attacked by the Black Panther after purchasing some vibranium they didn't know was stolen. Oops. The smugglers are now in custody.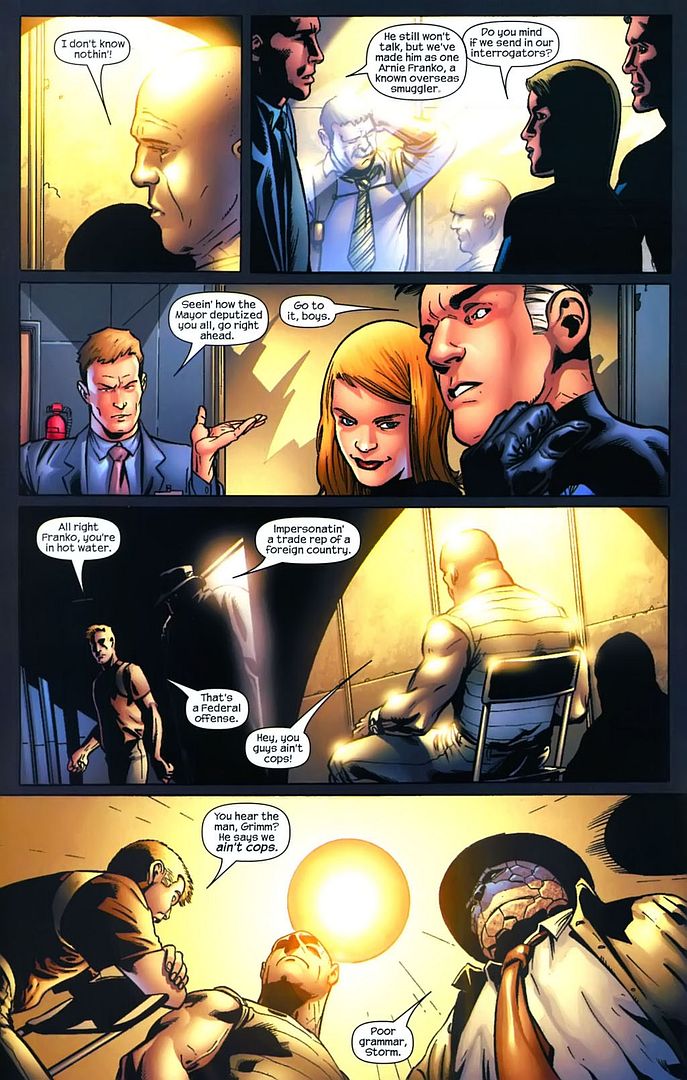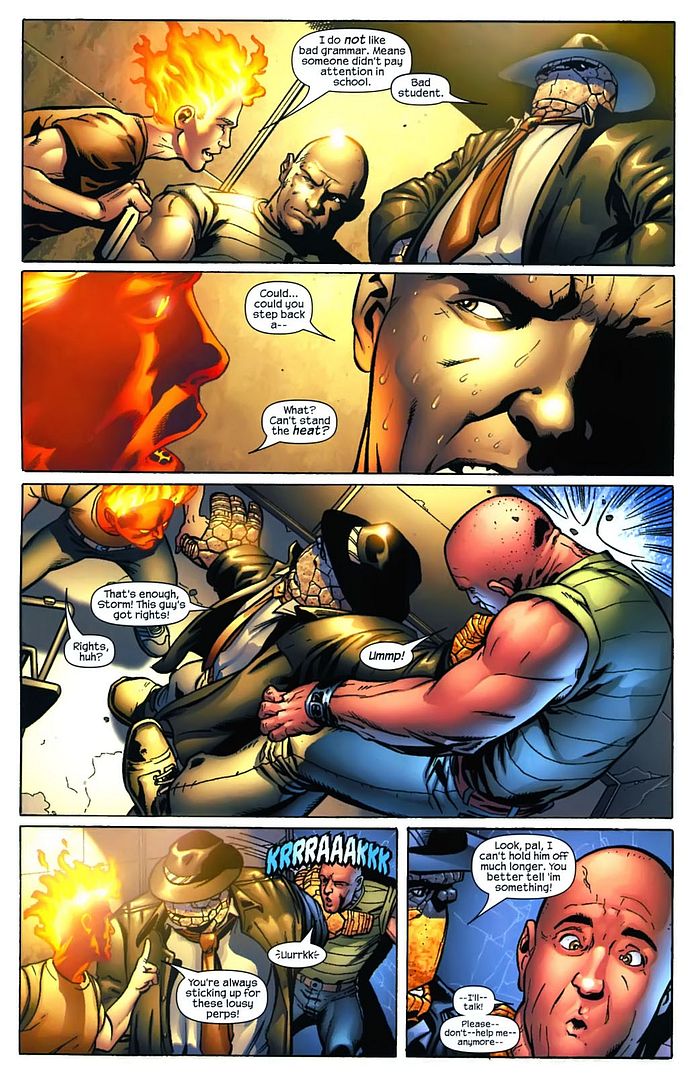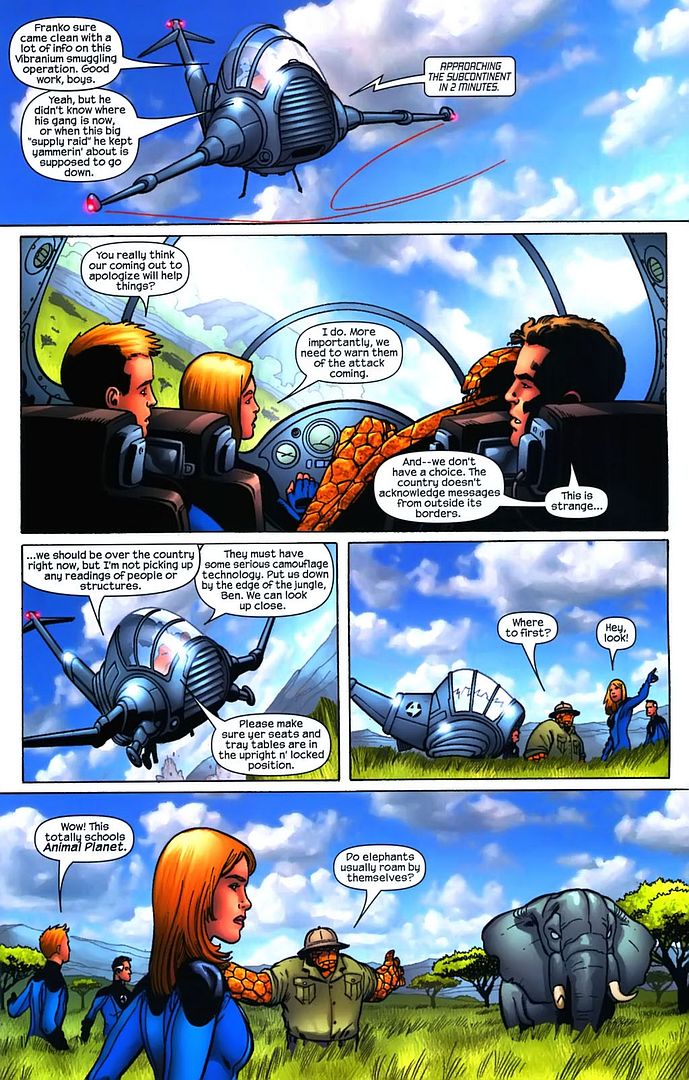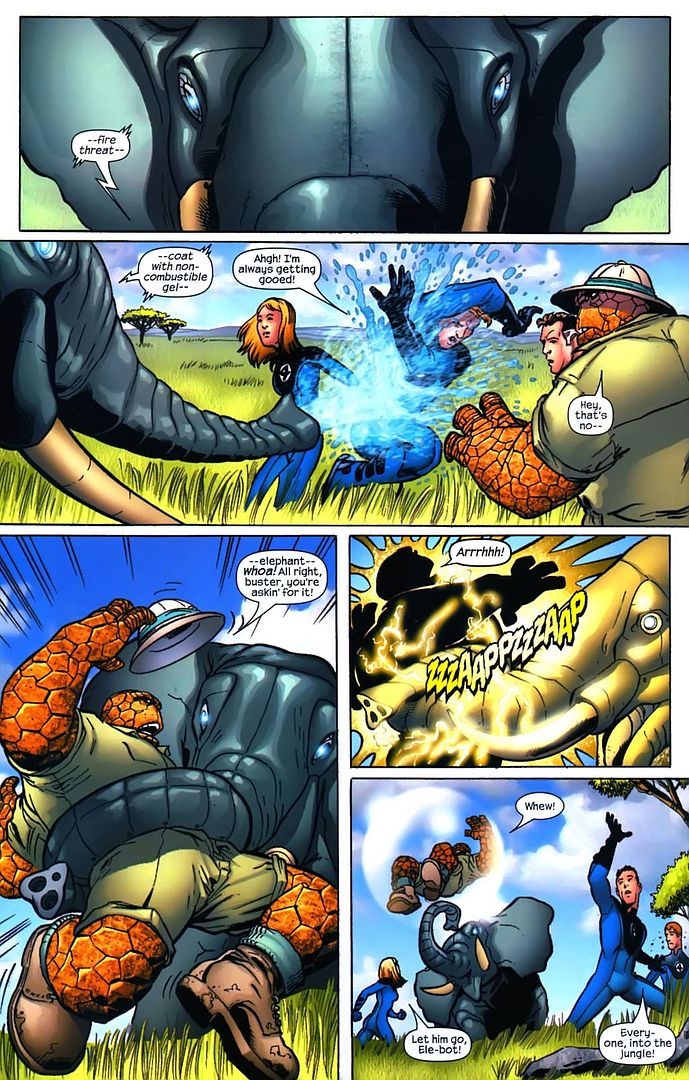 This either falls under T'challa being
Crazy Prepared
, or that he just felt the need to design and deploy autonomous elephant-shaped wildfire management drones. WITH defensive systems. I don't know which is more awesome.
---