strannik01 posting in

scans_daily
In her last two appearances, Ah Ku, the fiendish Princess of Crime,
smuggled illegal Chinese immigrants
and
kidnapped a socialite
(only to... threaten her with dissection? It wasn't really clear.) What sort of evil plot does she have up her sleeve this time?
Why, opium trade, of course.
Never let it be said that Ah Ku wasn't versatile.
The following story was originally published in
Top-Notch Comics
#6. Writing by
Harry Shorten, art by somebody who signed as "
Gerry Thorp"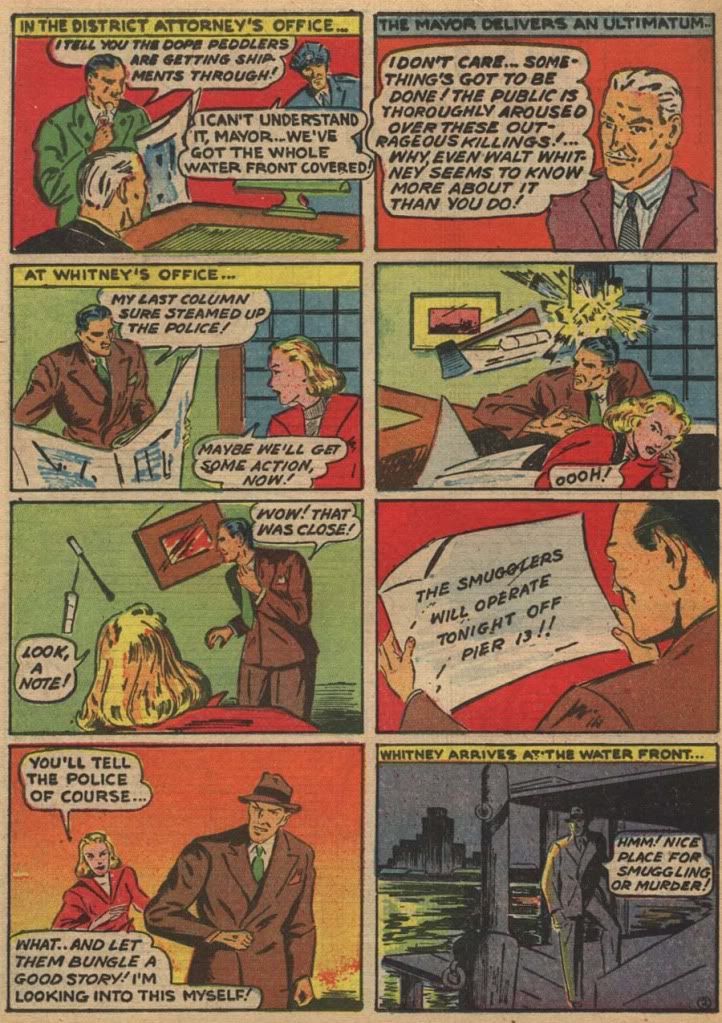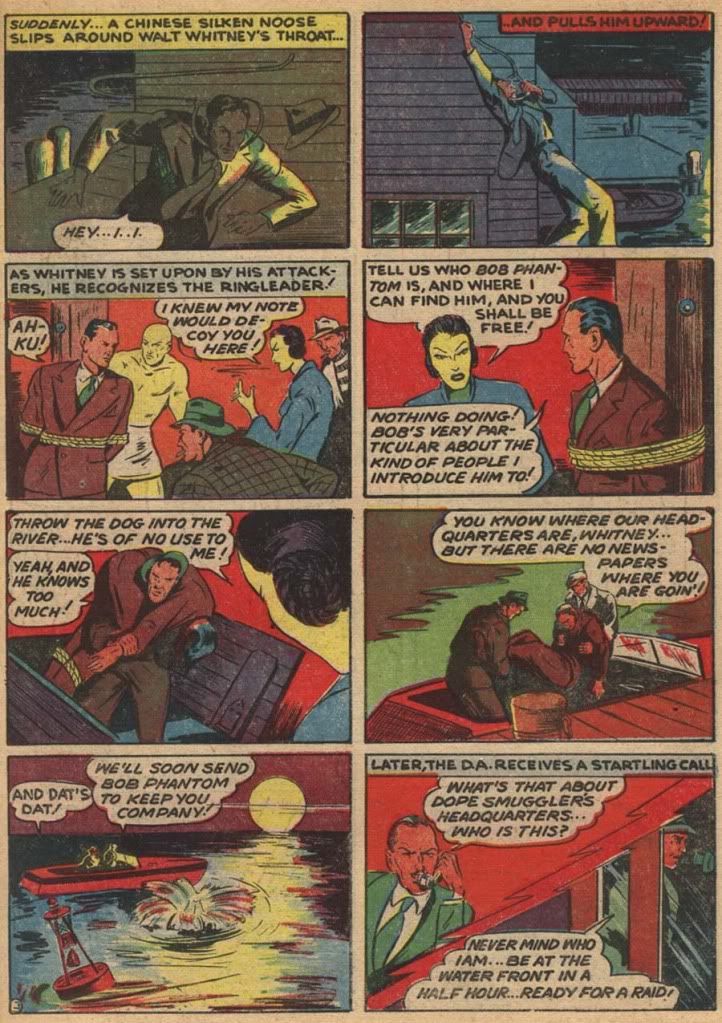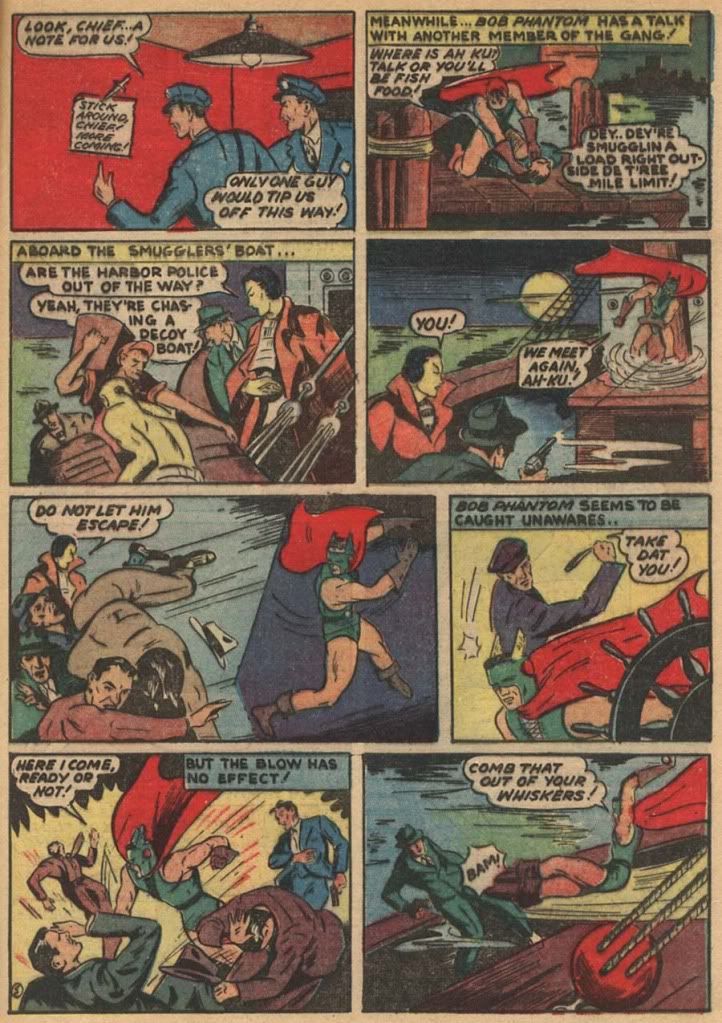 Will Bob Phantom ever be able to capture Ah Ku? Will Ah Ku ever pull off a plot without tipping off Bob Phantom? (Honestly, it's almost as if she wants him to stop her). Find out next time, only on
SCANS_DAILY
!