bluefall posting in

scans_daily
Hey,

ejne7
beat me to the subtext punch this week! Is this catching on? :D?
I've recently been introduced to Generation X and the glorious snippy, contentious, intense and subtexty relationship between Jubilation Lee (who still has the single best name in all of comics) and Monet St Croix.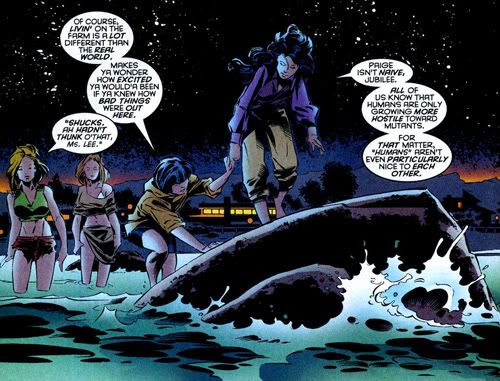 ... but the more subtle adorableness of the hand-holding in this panel was the scan that really got me interested.