ogrebear posting in

scans_daily
Hullo
For a while now I have been intrigued by the notion of the Spider-Man from this
What If
turning into the Spider-Hulk from
this issue
of the 616 book. However I have run into a problem.
See I have had some fanart done of this character concept:
Which was done by
Rhardo
Which was done by
Spidey0318
Which was done by
Angel T
However I have found 2 more pictures of the six armed Spider-Hulk I cannot find artists for and I was wondering if the S_D community might be able to help. Both where found on Photobucket in albums with no matching artwork.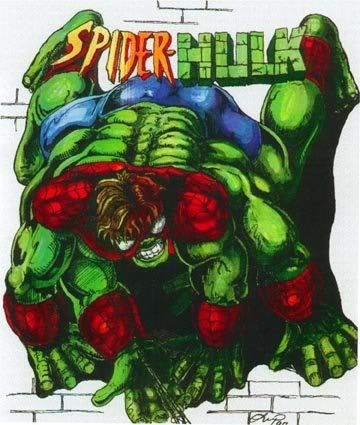 The first one seems based on
this statue
and the second has a signature I cannot read.
So Scans_Daily can anyone help me track down these artists please!
For legality from Amazing Spider-Man #600: