nevermore999 posting in

scans_daily
It's been a while, but I think I'll get back to posting the Sailor Moon Manga.
When we last left our miniskirted heroes
, Sailor Venus has finally joined the team, and Usagi and Mamoru has entered their relationship just in time for him to perform a heroic sacrifice and got zapped by Kunzite. LIFE SUCKS.
Mamoru's narration here, obvs. She's crying because you're dying in her arms, you nerd,
that tends to be upsetting
. Grow some self esteem! Also, yeah, you probably should have recognized her from that hair, it's pretty distinctive.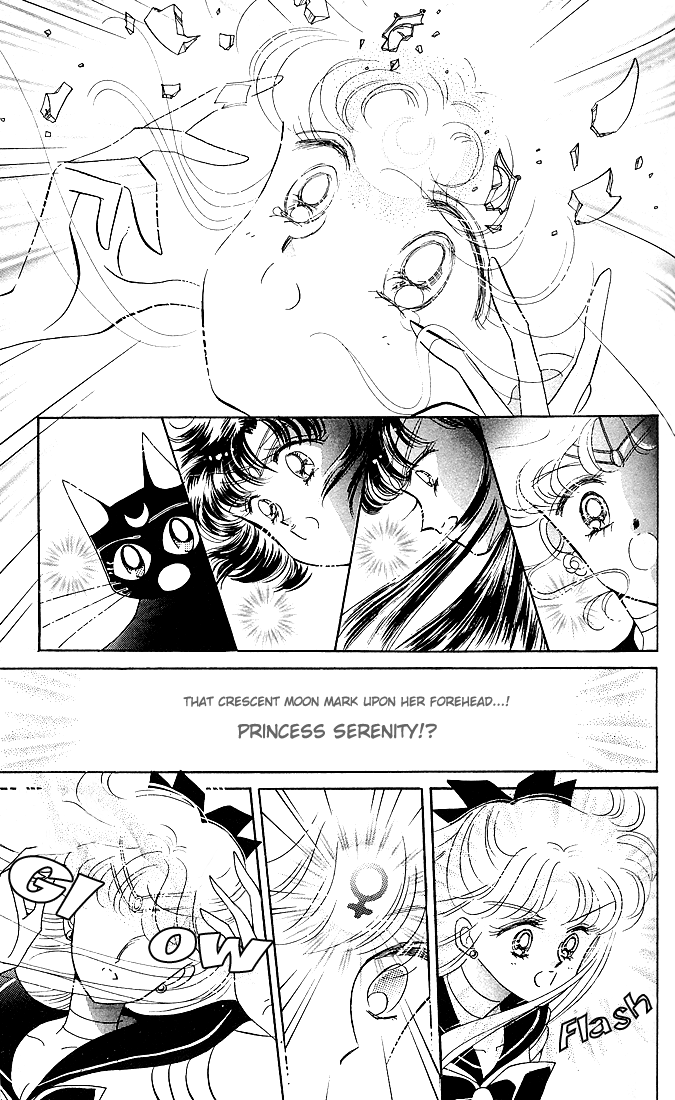 Sailor Moon is Princess Serenity, I'm sure you're all just SHOCKED by this plot twist.
Mamoru's pocket watch starts to run backwards. The Senshi realize they're the guardians of Princess Serenity (except Venus, who already knew). Flashback to past lives time!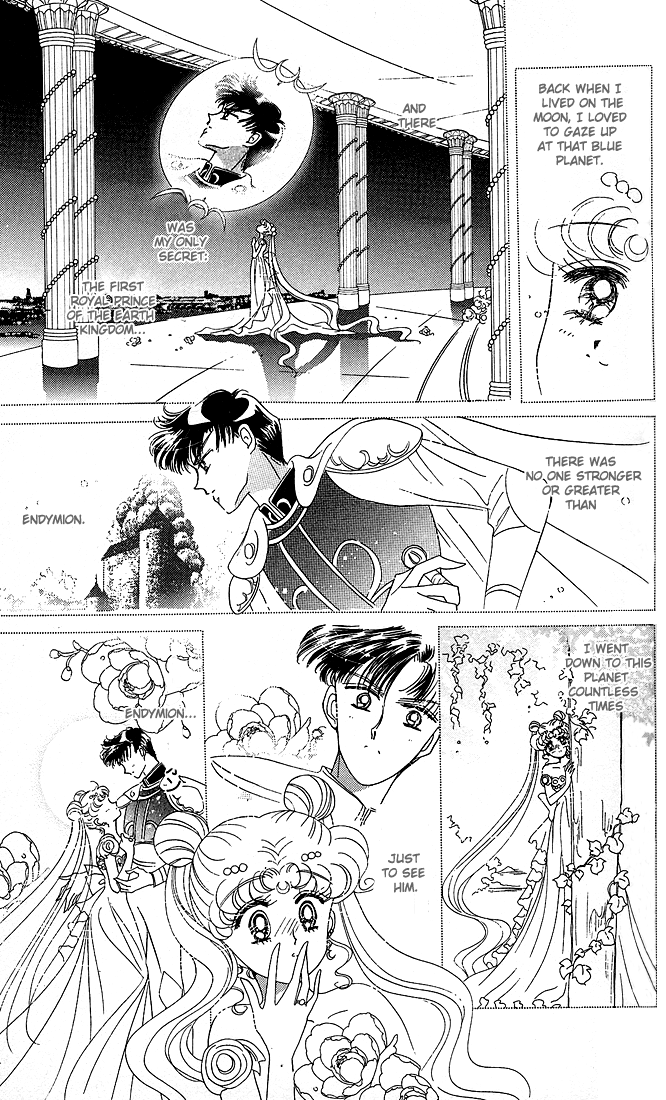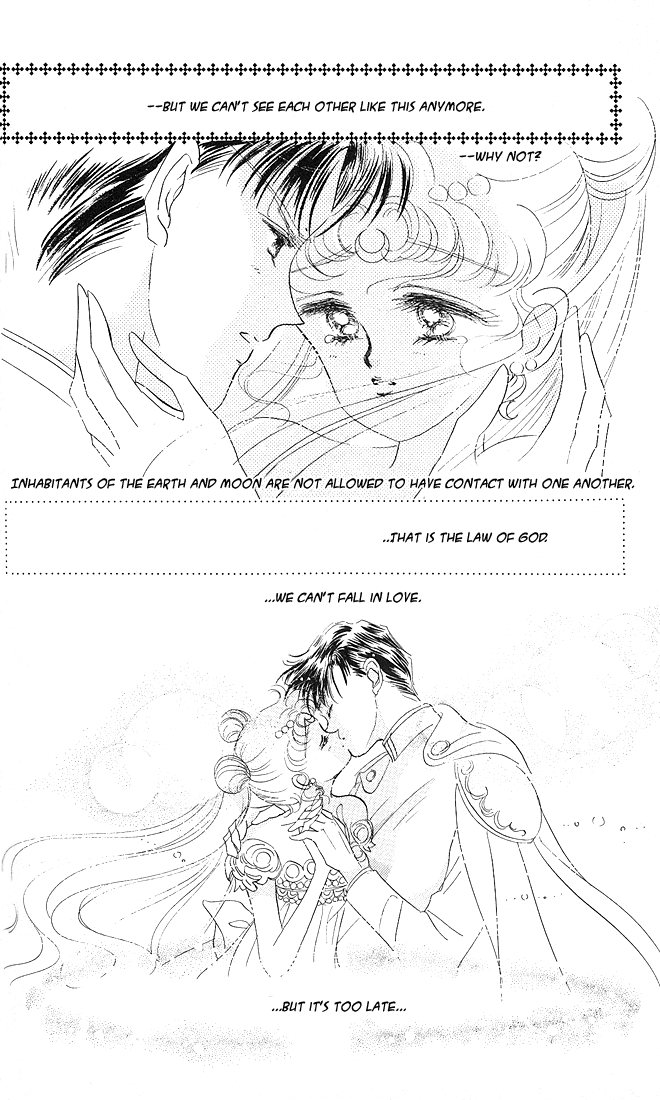 Who knows why it's forbidden, but possibly to keep bad shit like what happens next from...happening.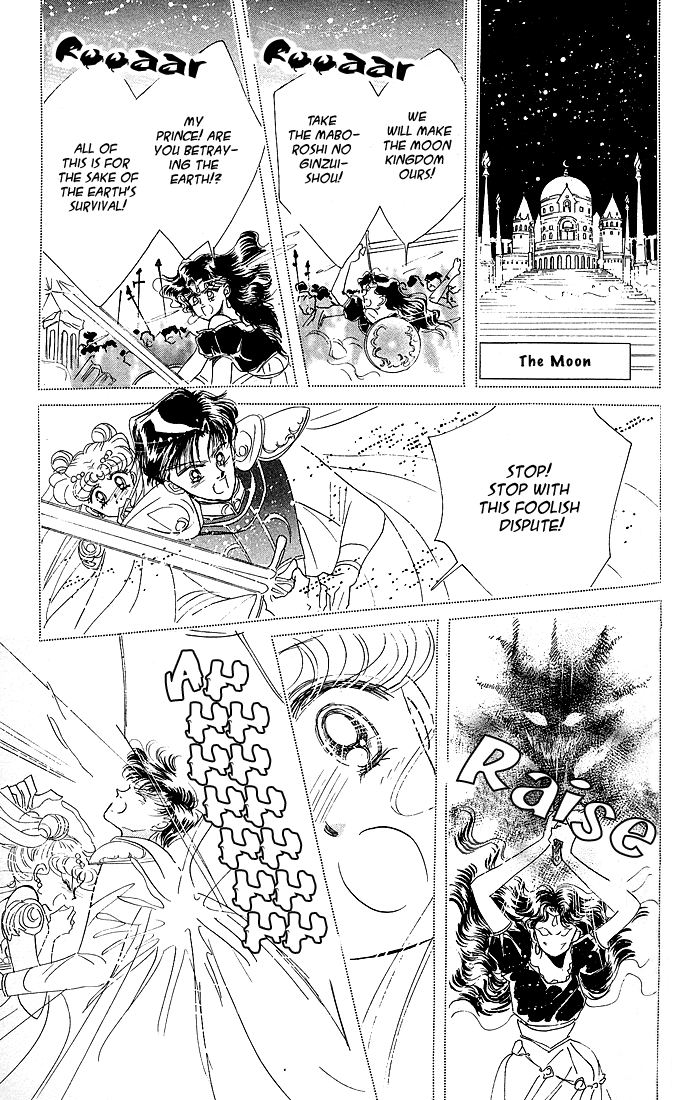 Yep, that's Beryl in the gypsy garb. She had a civilian form before becoming evil and crazy! I think it's pity we never got to see it in the anime, I like her design.
So Usagi cries, and Silver Crystal materializes from her tears in a very pretty splash page
: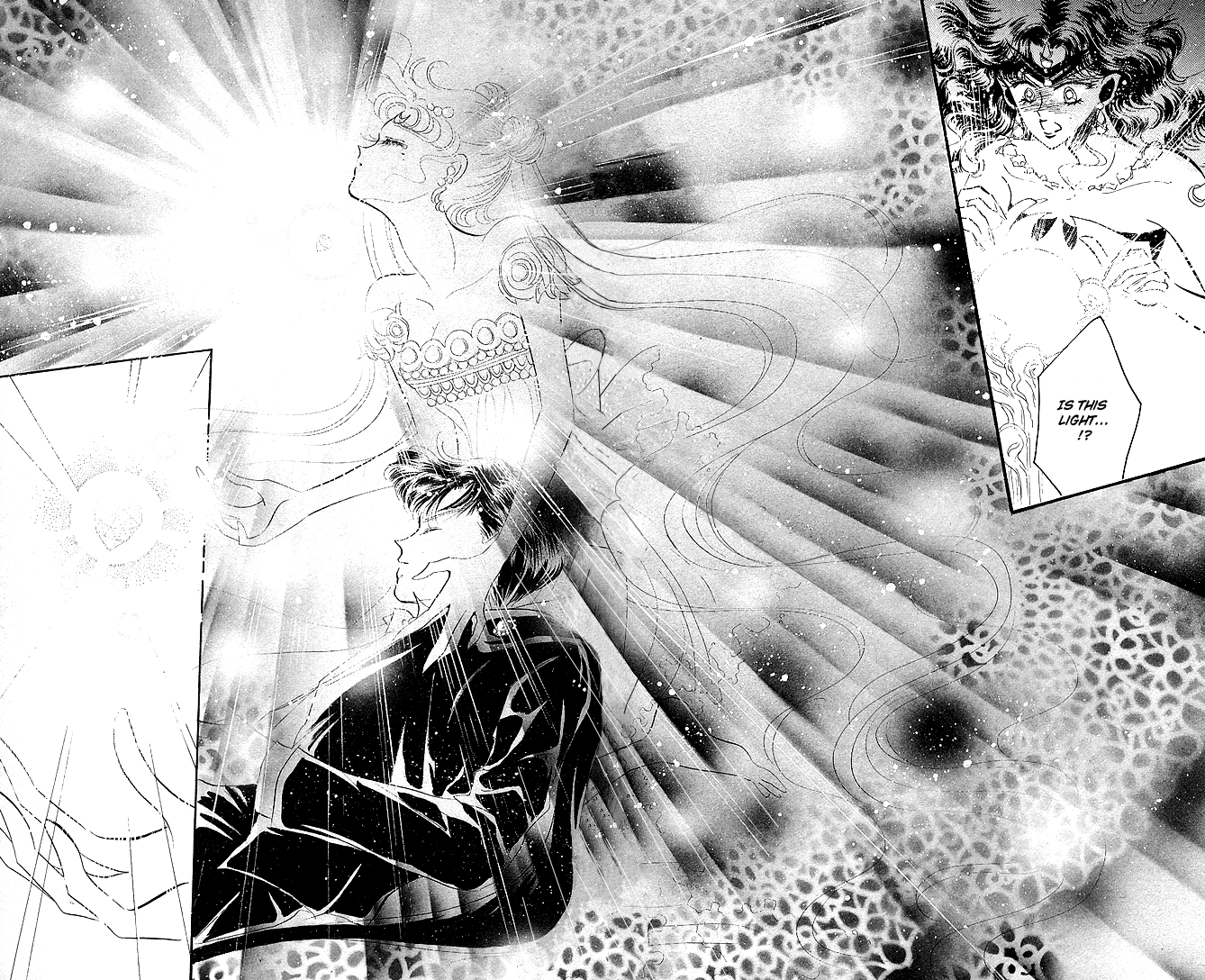 The light from the Crystal is extremely powerful, it rushes around revitalizing the earth, bringing dead plants back to life, curing some kid's cough and getting Umino's geeky attention. However, it also gets the attention of the chaotic force that is Queen Metaria, and fills her with power.
The other Shittenou briefly revive, OMG, and they get in on the flashbacking.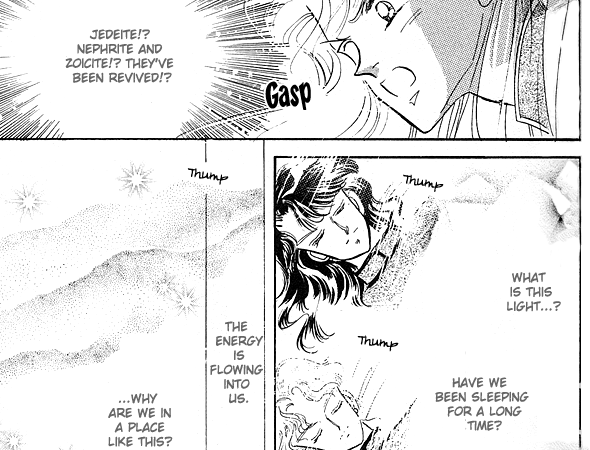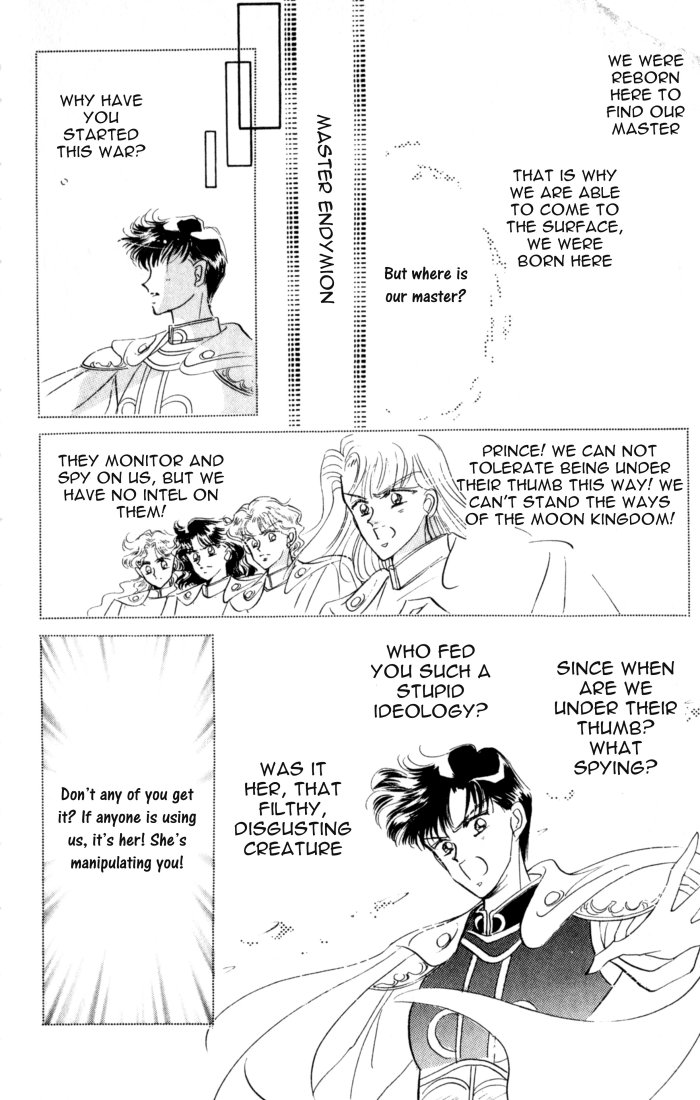 Apparently the war partly started because Earth resented having the immortal pretty people looking down on them. And yeah, the Shittenou were Endymion's former guard, corrupted and brainwashed. Basically his Senshi, which is hilarious. I always thought this was a really cool plot point thematically, pity they left it out of the anime for the most part- they really expand on it in the live action version, Pretty Guardian Sailor Moon, though, if you ever watch that.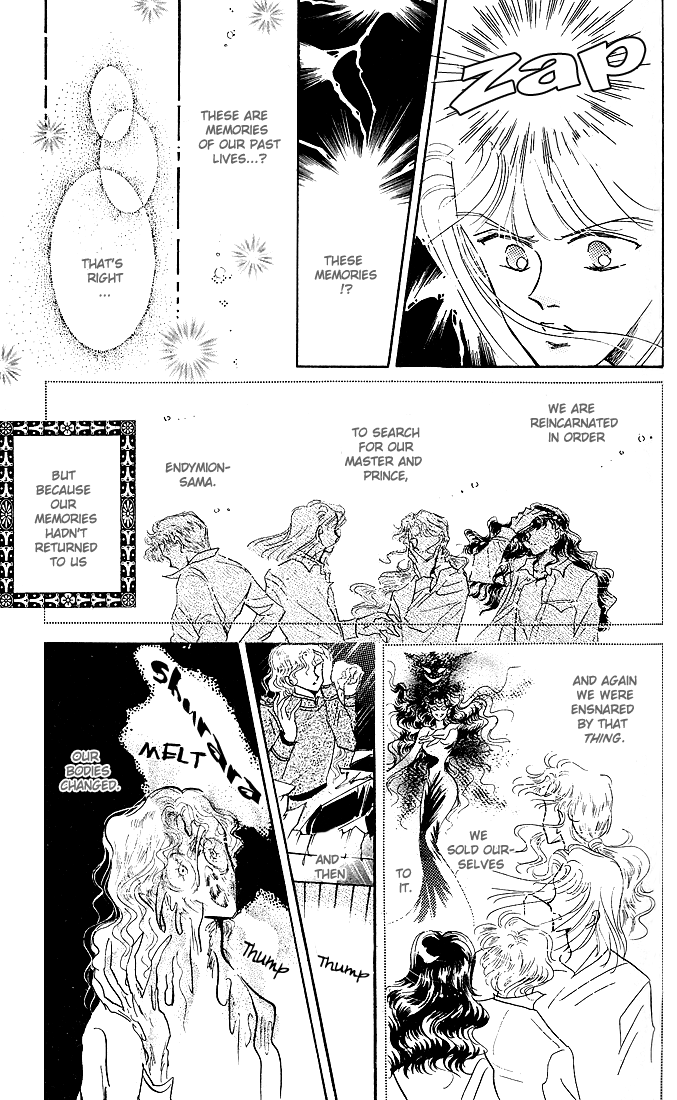 Way to pose with your shirt open and manly chest showing, Nephrite.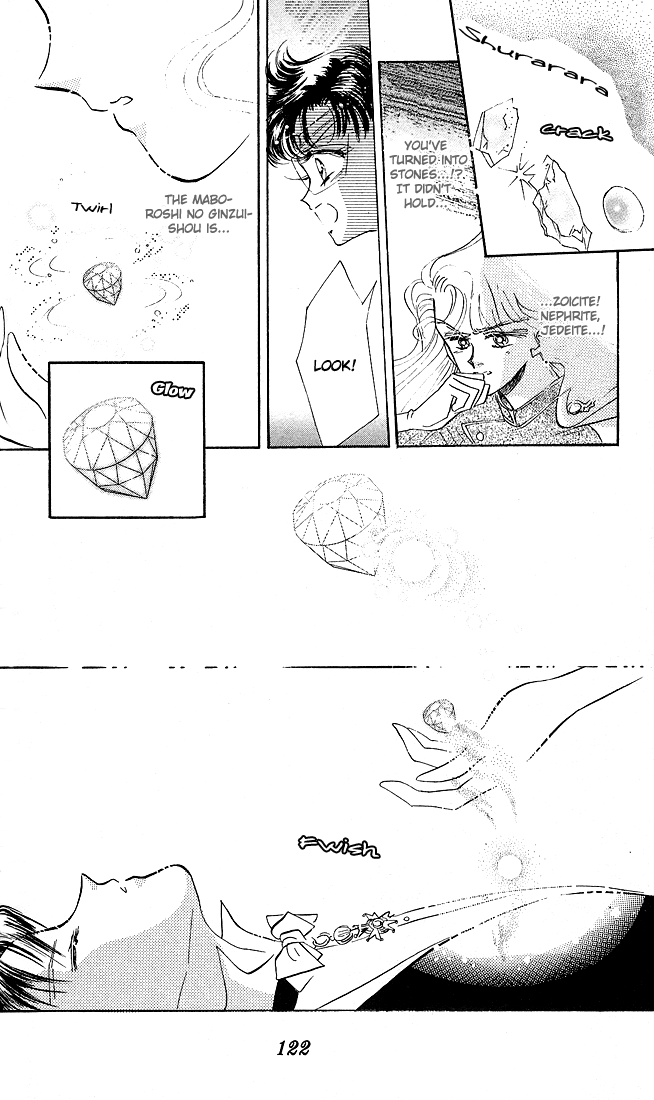 That awkward moment when your bros get briefly bought back to life, only to turn into stones.
Mamoru's body absorbs the crystal, and then Kunzite immediately tries to zap Serenity. Venus and Jupiter jump in to protect her, and Kunzite manages to grab the unconscious hottie.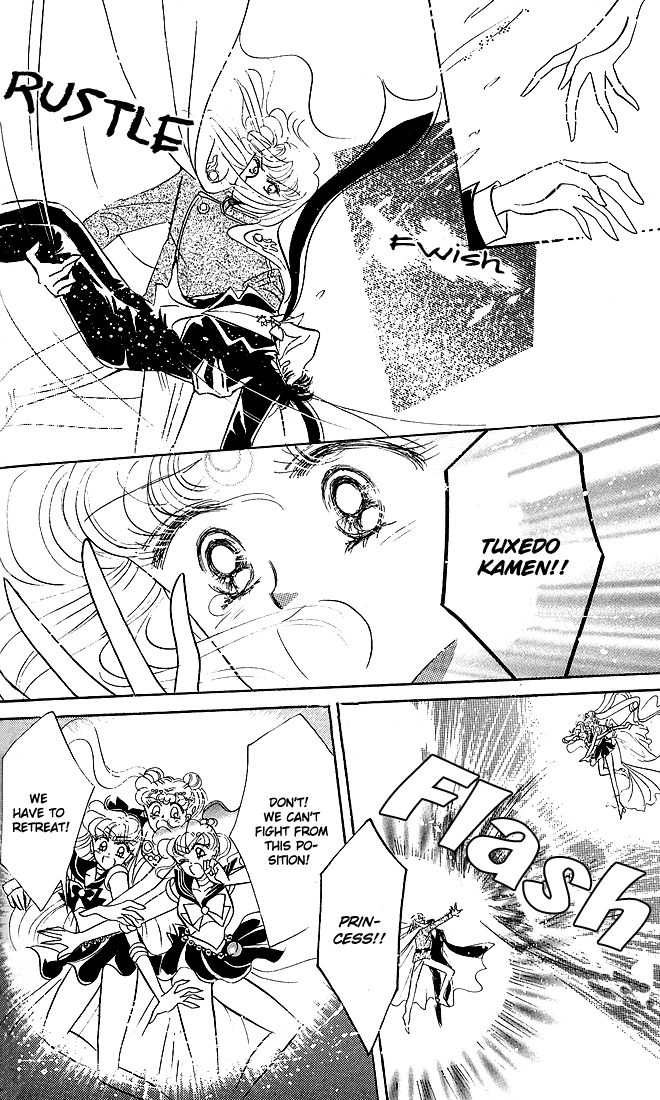 And so, that sucks. YOU CAN JUST GO DIE, MAMORU, VENUS AND JUPITER DON'T CARE ABOUT YOU. (I know they do care but their priority is protecting Usagi, I'm just making fun) If Usagi was the sort of person who ever resented her friends, she'd probably be really pissed at them for that. But she's not, so!
Minako explains that she's really the leader of the Guardians, Sailor Venus. They figure the force threatening them now is the same thing that destroyed the kingdom last time, and Ami says it's a mass of darkness. They have to locate the Dark Kingdom, especially now that they have the peice of the Silver Crystal Mamoru absorbed. Usagi passes out from all this trauma and information overload.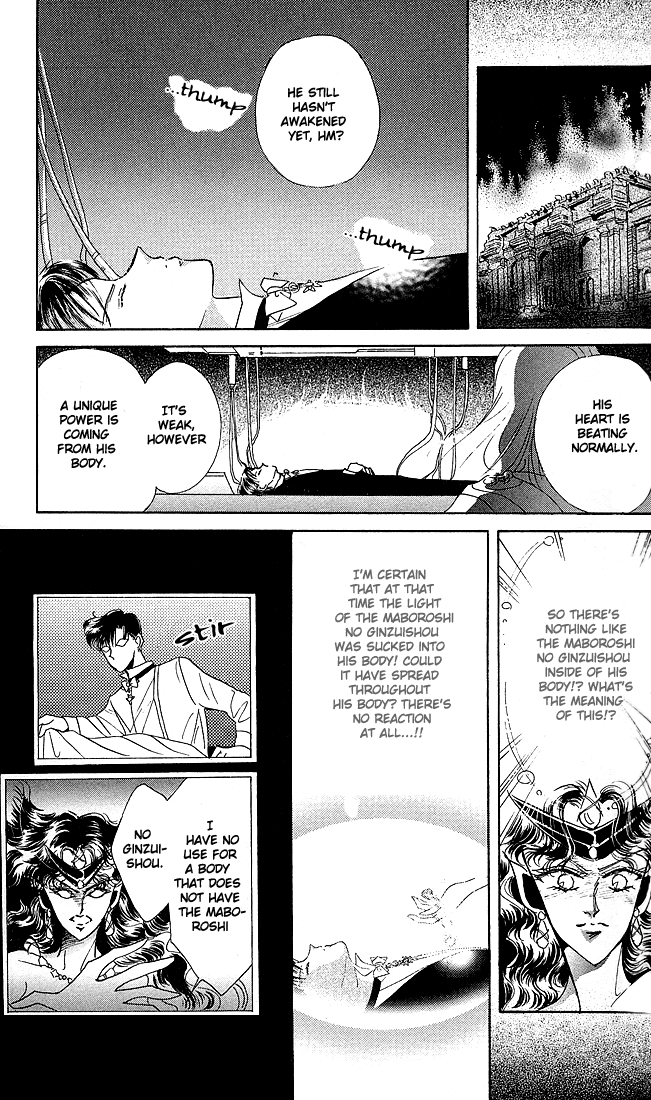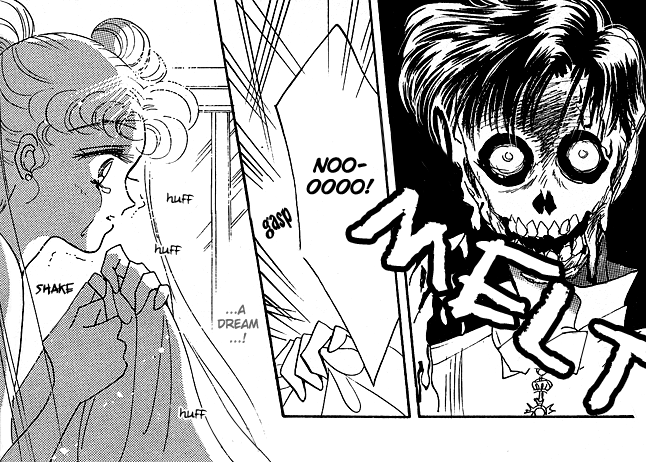 Um...YIKES. I'd wake up crying too, if I had that dream. Especially since it's probably true. That's right, Queen Beryl killed Mamoru by MELTING HIS FLESH OFF. Sucks to be him.
So Usagi locks herself in her room for a week and refuses to eat and all that. The Senshi come to see her and her Mom's like "yeah, I really should make her go to school, I can't imagine what's wrong with her, whatever happened must have shocked her a lot". And...she's apparently not the least bit curious as to what made her daughter lock herself in her room to cry endlessly and have nightmares after the electrical storm and giant explosion of light that happened around the same time. I mean, I'd be asking questions and getting help, but that's just me. Geez, no wonder it's so easy for Usagi to keep her secret identity with parents that don't care what she does.
The Senshi barge in to find Usagi isn't keeping to her room just because of trauma...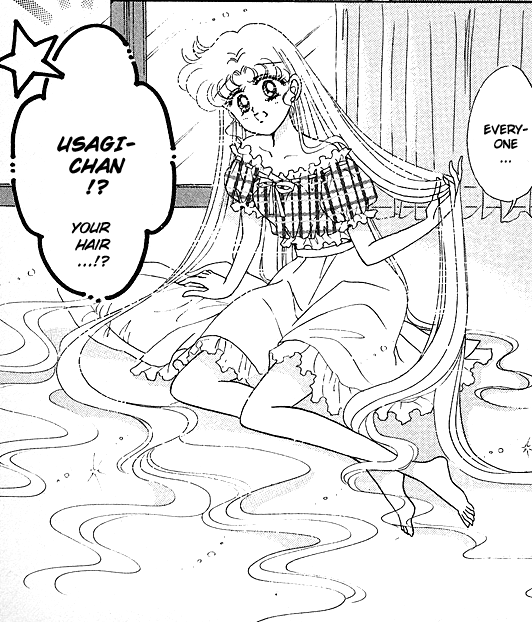 That's right, her HAIR GOT EVEN LONGER. HOW.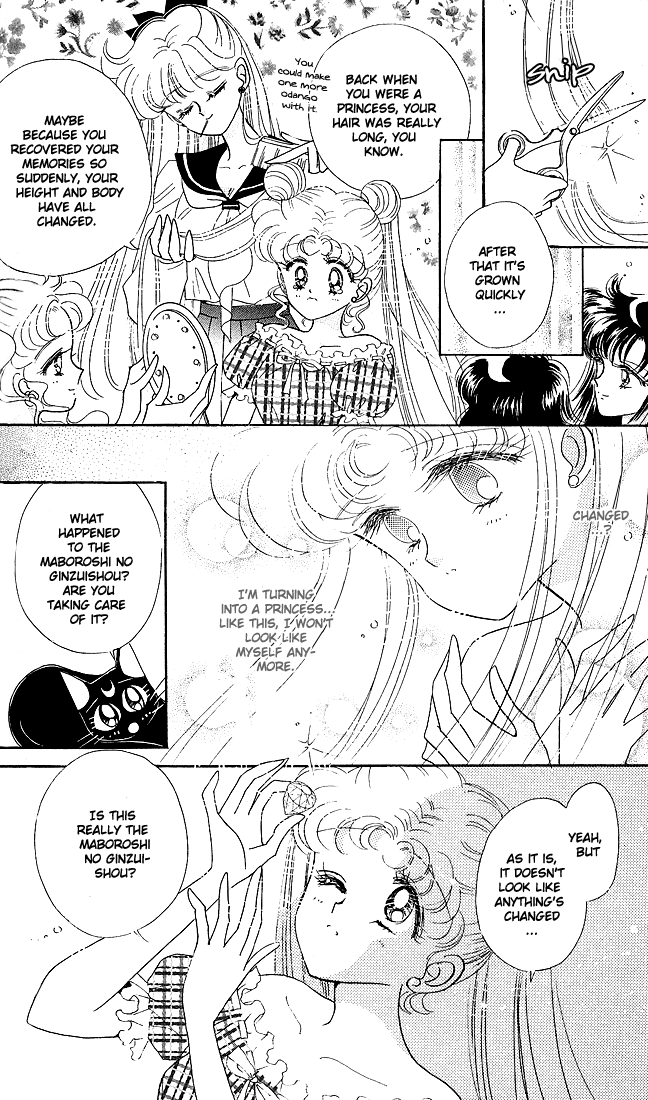 Yeah, so, was Princess Serenity actually Rapunzel? Did she have to let down her hair from the moon so Endymion could climb up? Cuz considering Usagi's hair is already freakishly long (calf length while done up in ginormous buns partly, so at least floor length), Serenity's hair would have to be a friggin' bridal train.
Also, note Usagi's continuing concern about how many identities and parts of herself she has, and which part is really her. This is a theme that sort of bugs Usagi throughout the whole manga, though it's bought up sparingly, and she doesn't really resolve it till the very end. I found it to be an interesting little bit for the character, and nice to see the natural doubts Usagi would be having upon learning she was a different person in a past life.
Usagi sort of proceeds to flip out about Mamoru, yelling about him melting (obviously that dream really hit her hard) but Venus does a "PULL YOUR SHIT TOGETHER WOMAN":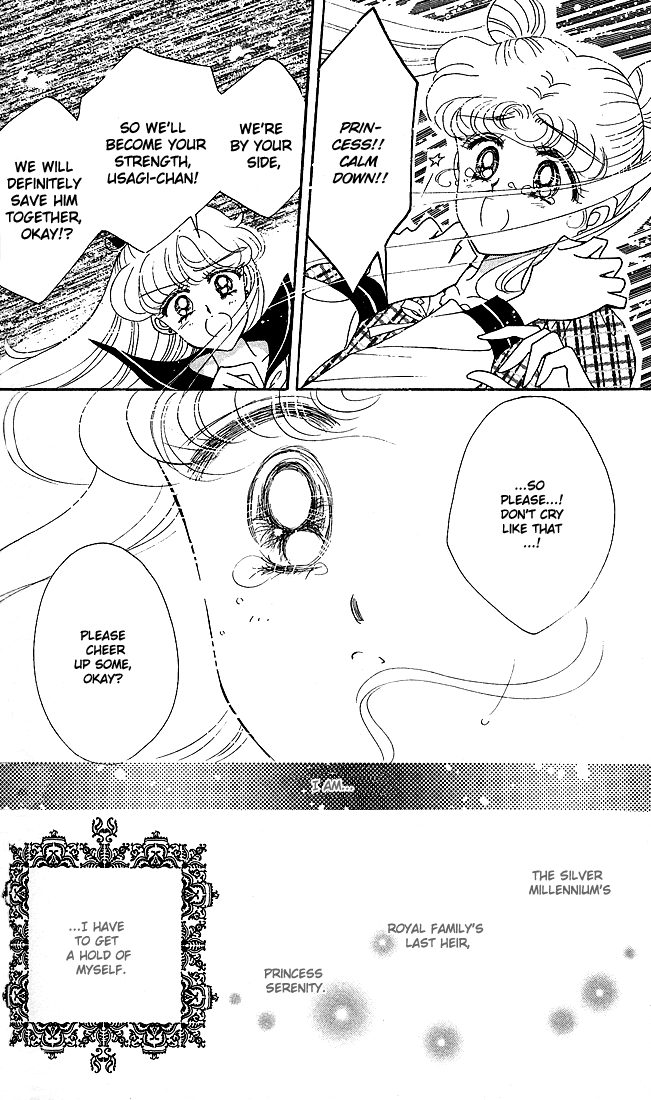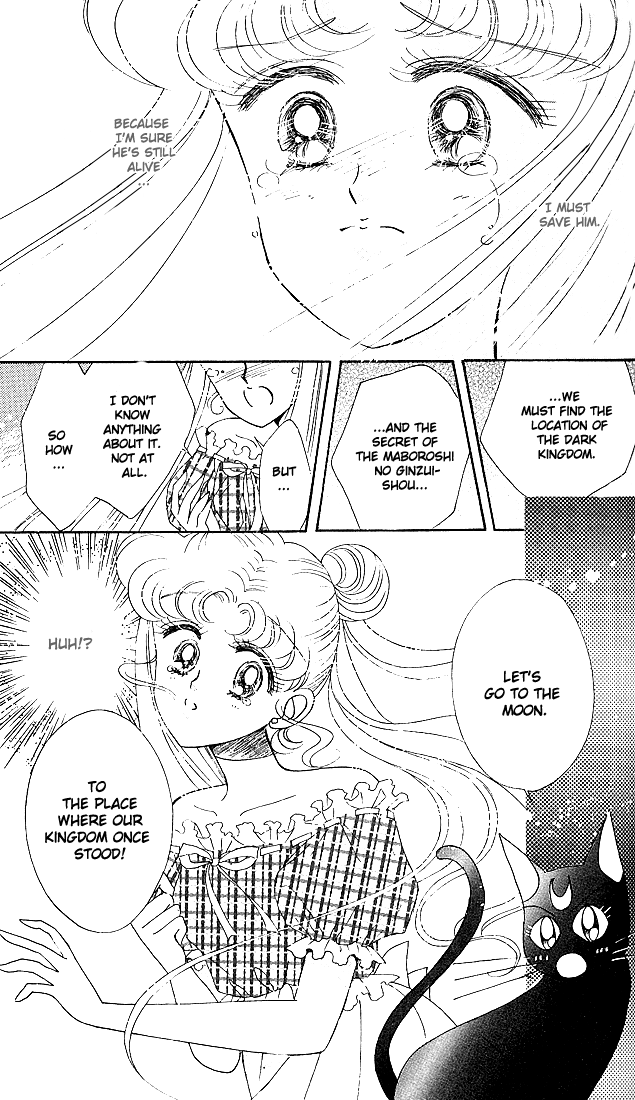 TO THE MOOOOOON! THAT'S RIGHT, CHILDREN, IT'S TIME FOR A FIELD TRIP!
Hope you guys enjoyed that, I'll have the next chapter up next week, in which we have SENSHI IN SPACE, a magic sword, and more Moon Kingdom backstory.