thehefner posting in

scans_daily
After the nonstop epic of the previous comic strips, we get a fresh start with the introduction of Dick Grayson in this continuity.
I have pretty much no commentary nor insights to offer here, as it's the one story in which I have the least interest, but I'm posting it here both for the sake of completeness and for the Dick fans. It's a standalone story with no references to the previous arcs, as will be the next part. After that, the grand finale with the Mad Hatter in Arkham.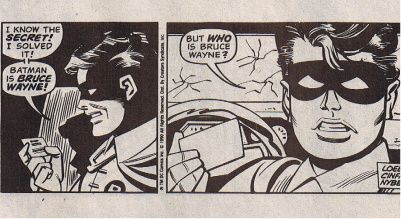 Note: Scans taken from
Comics Revue
magazine, #56-59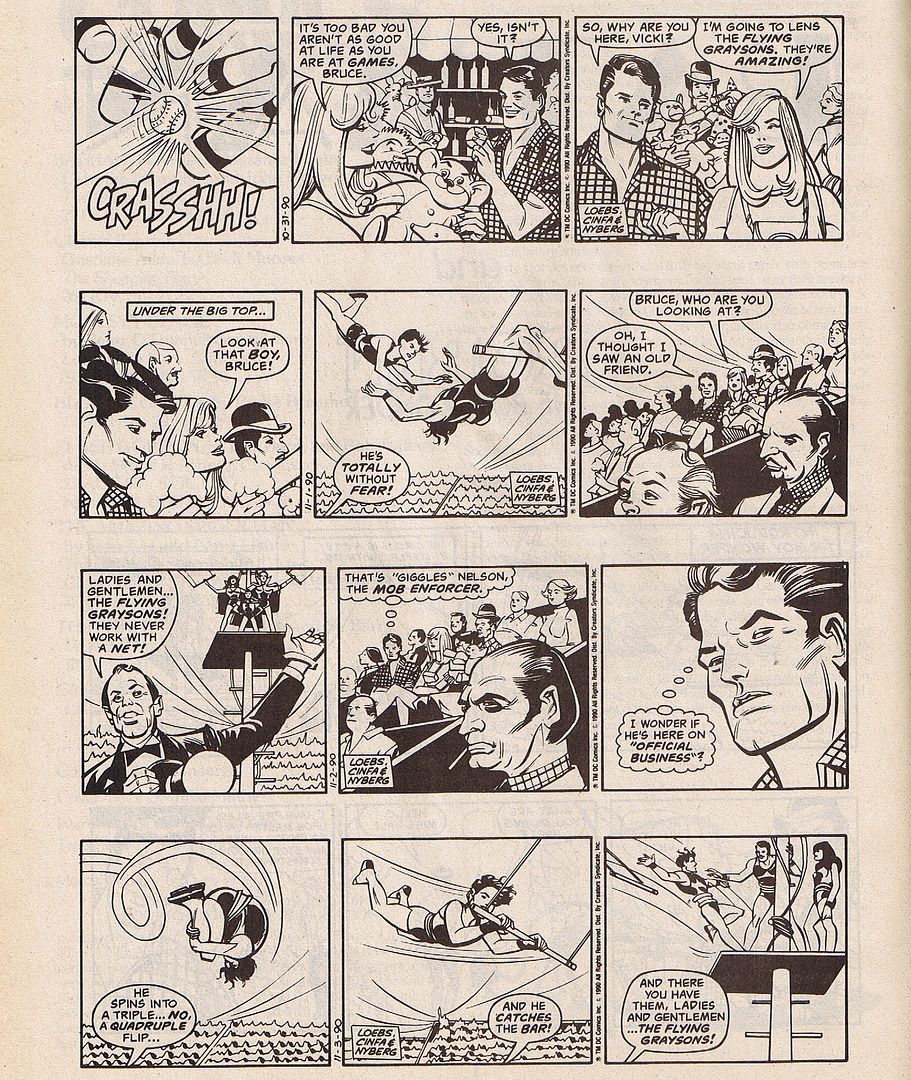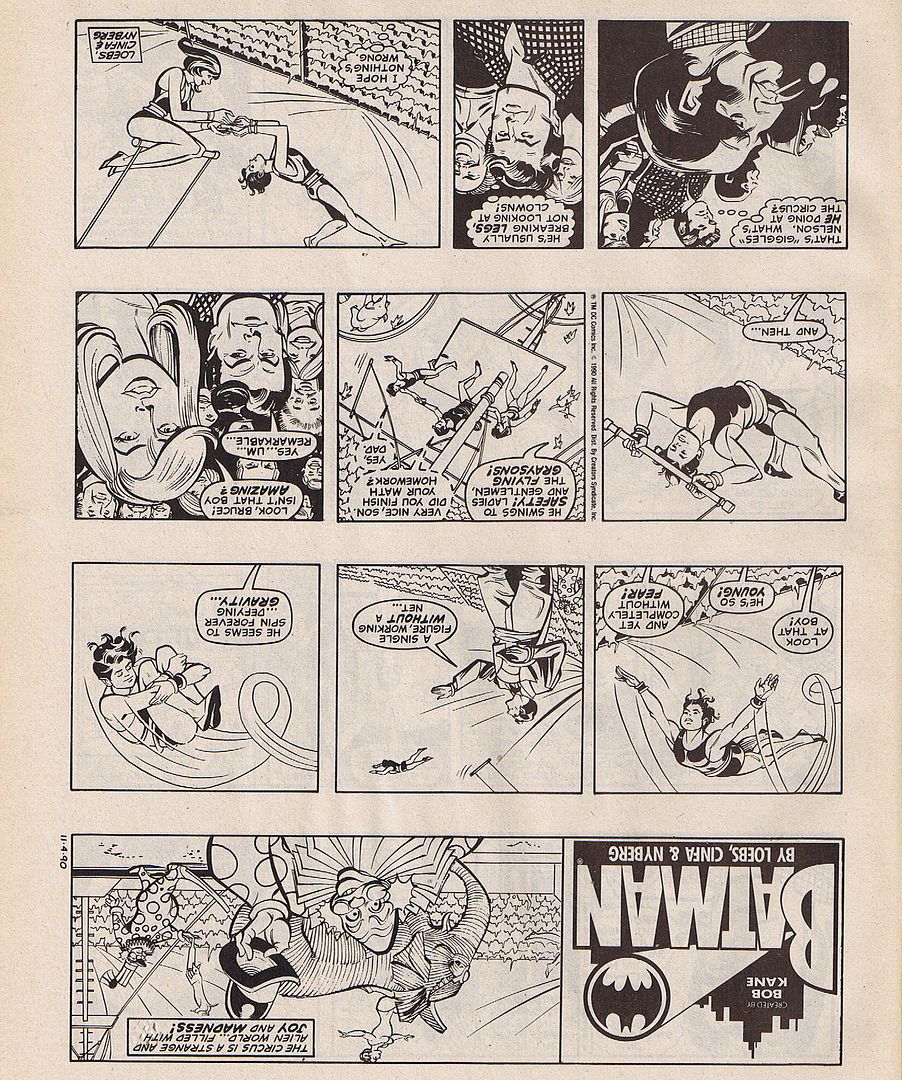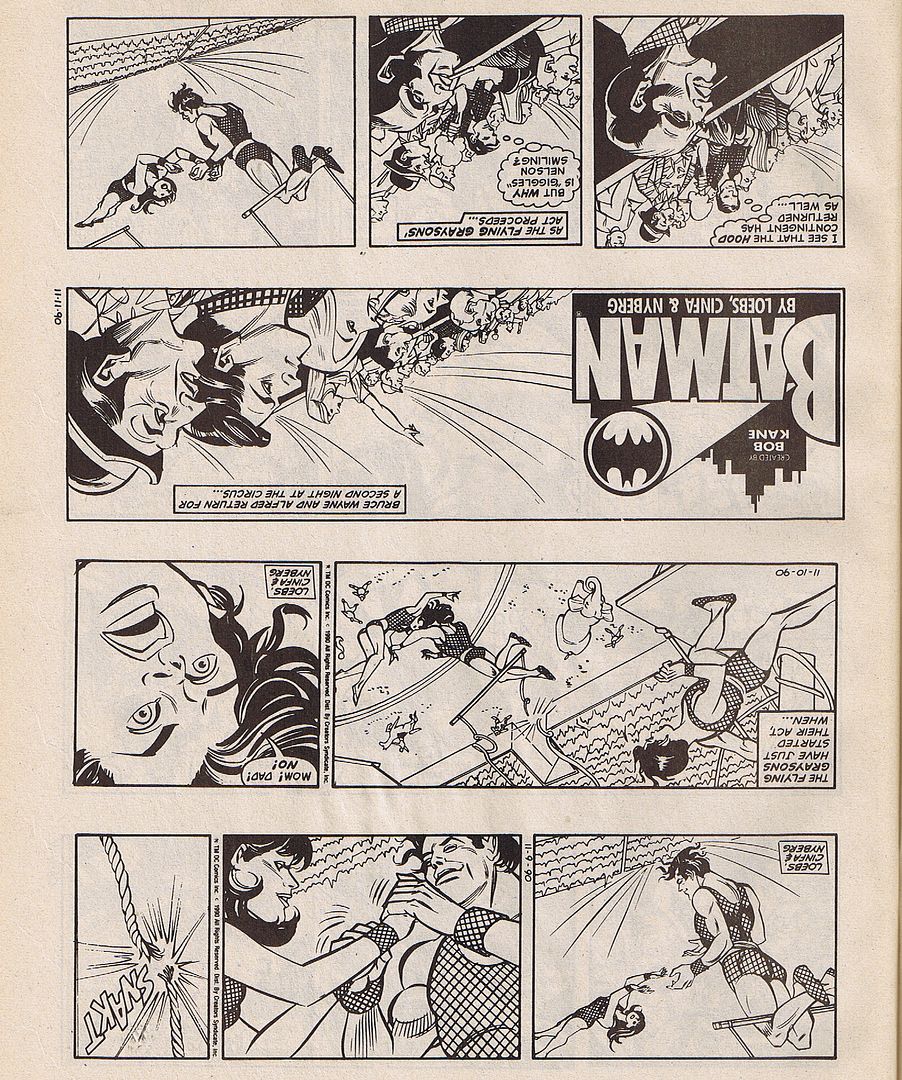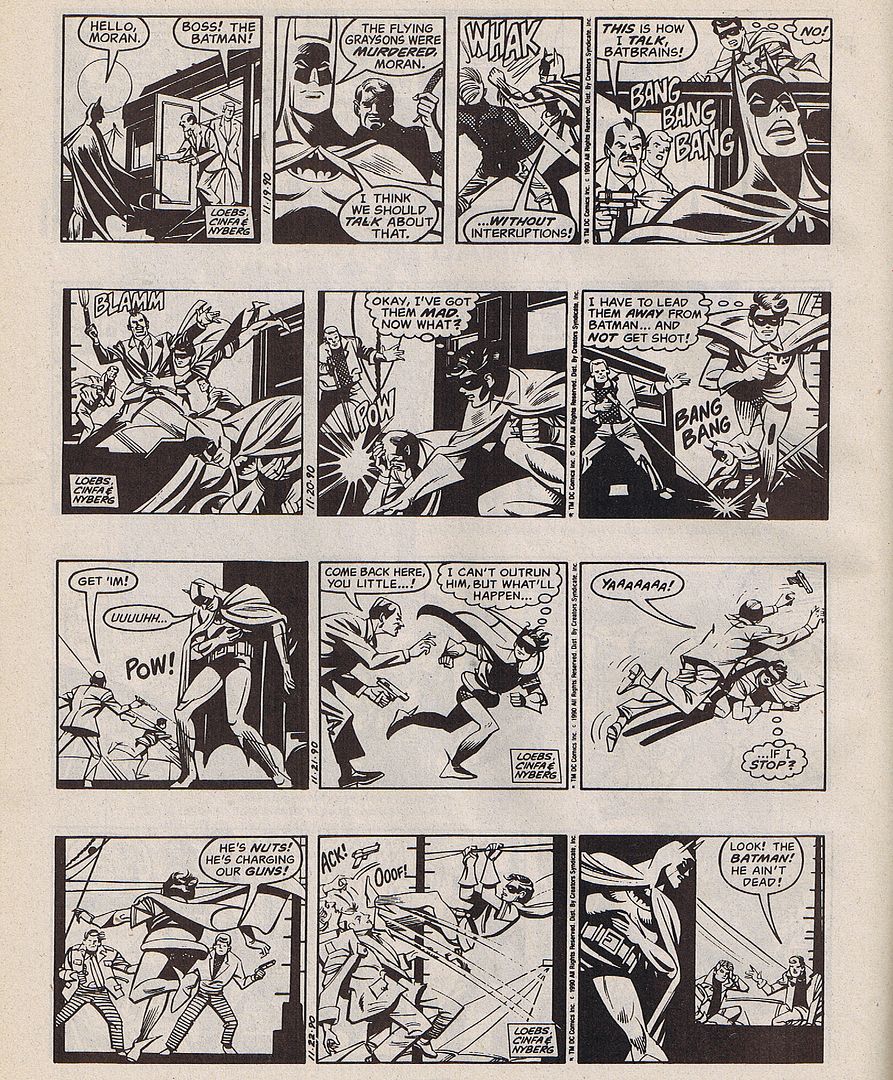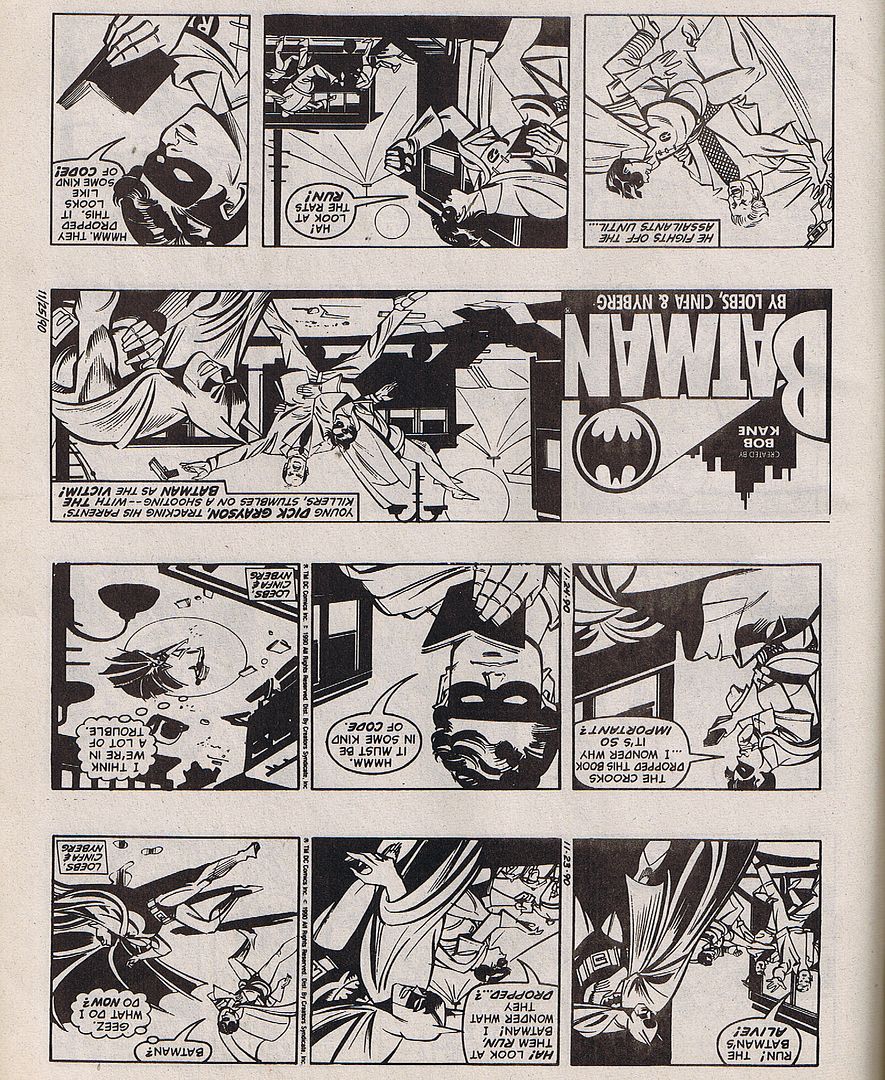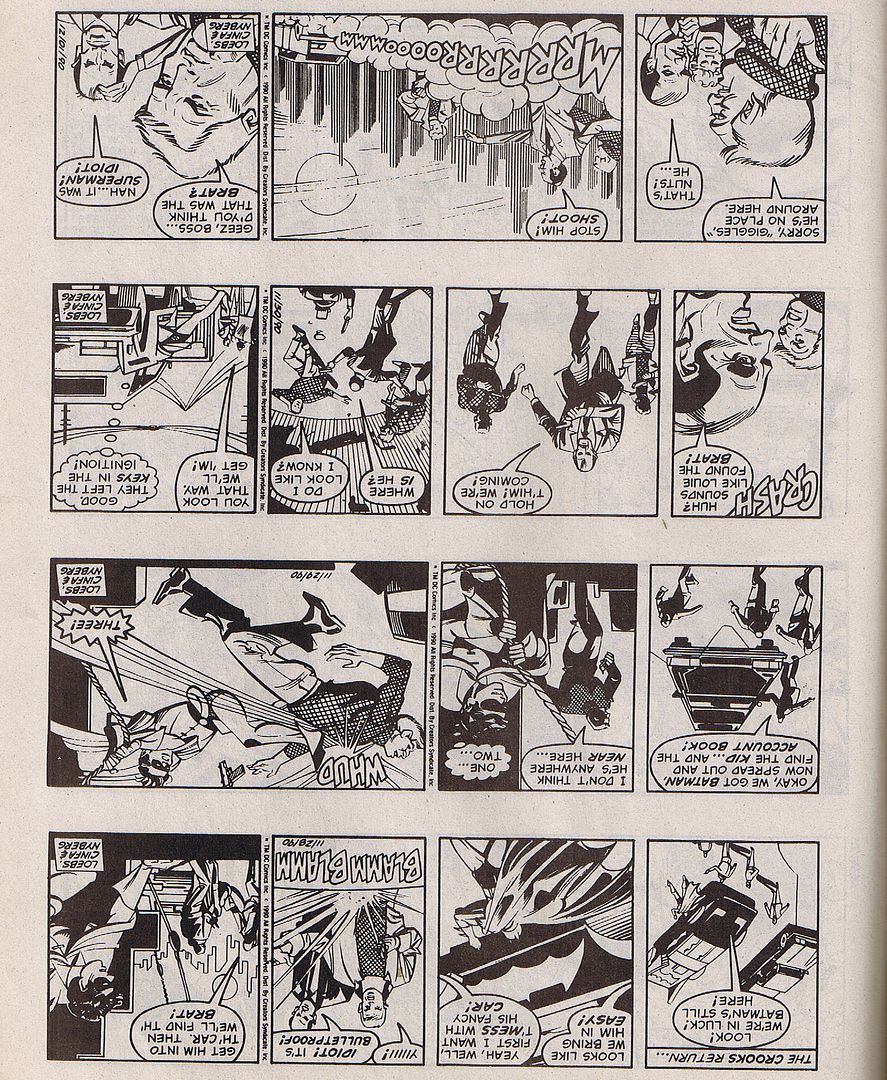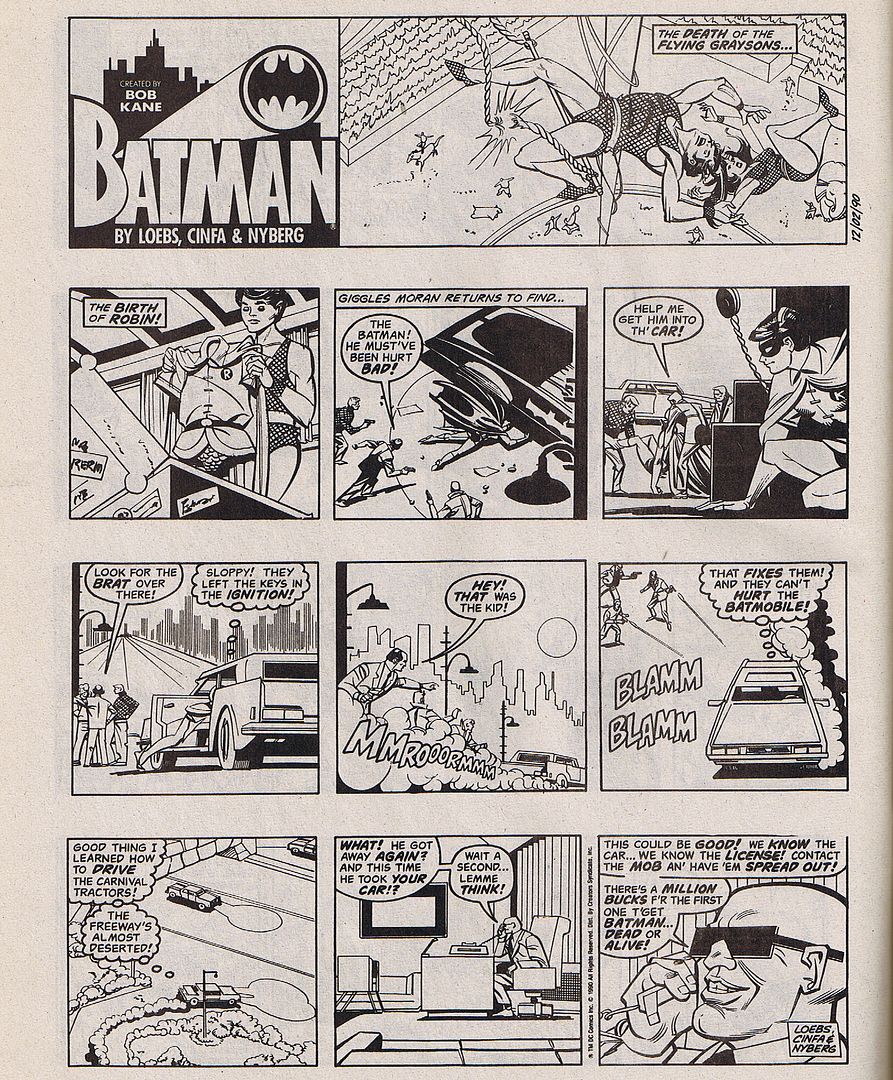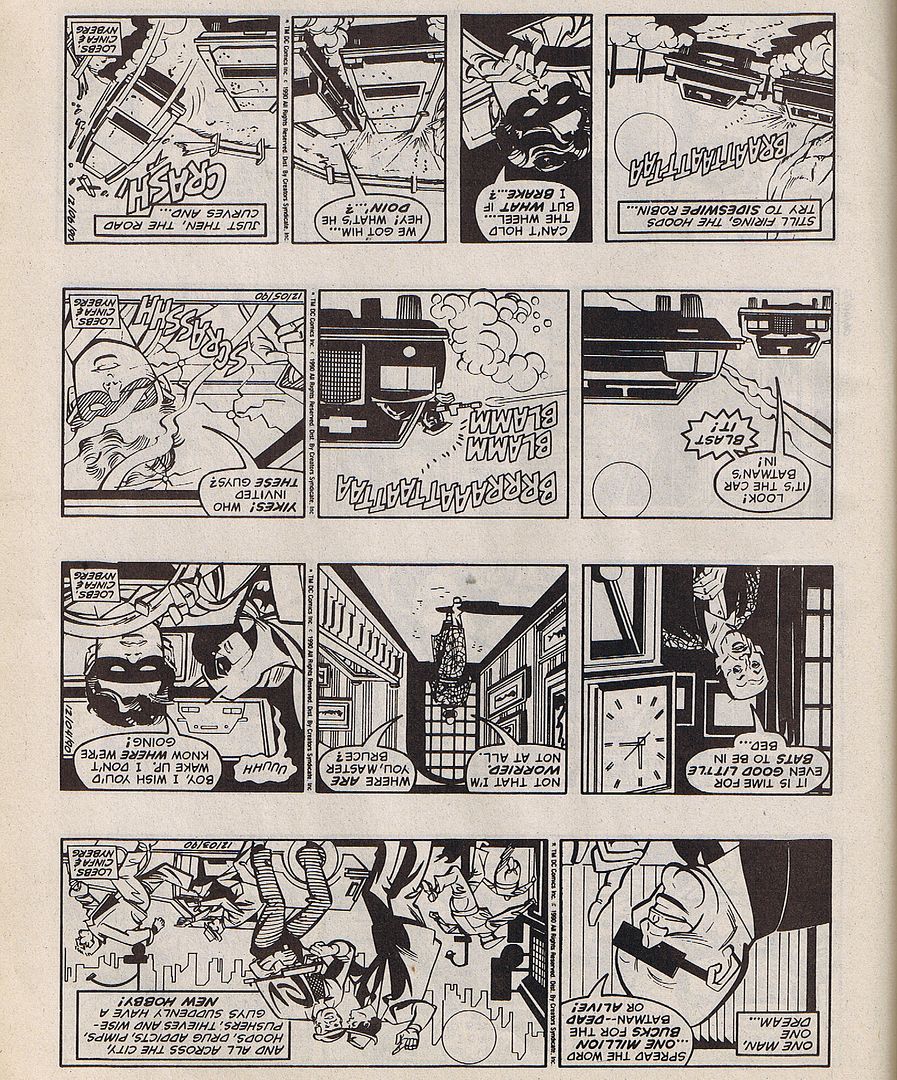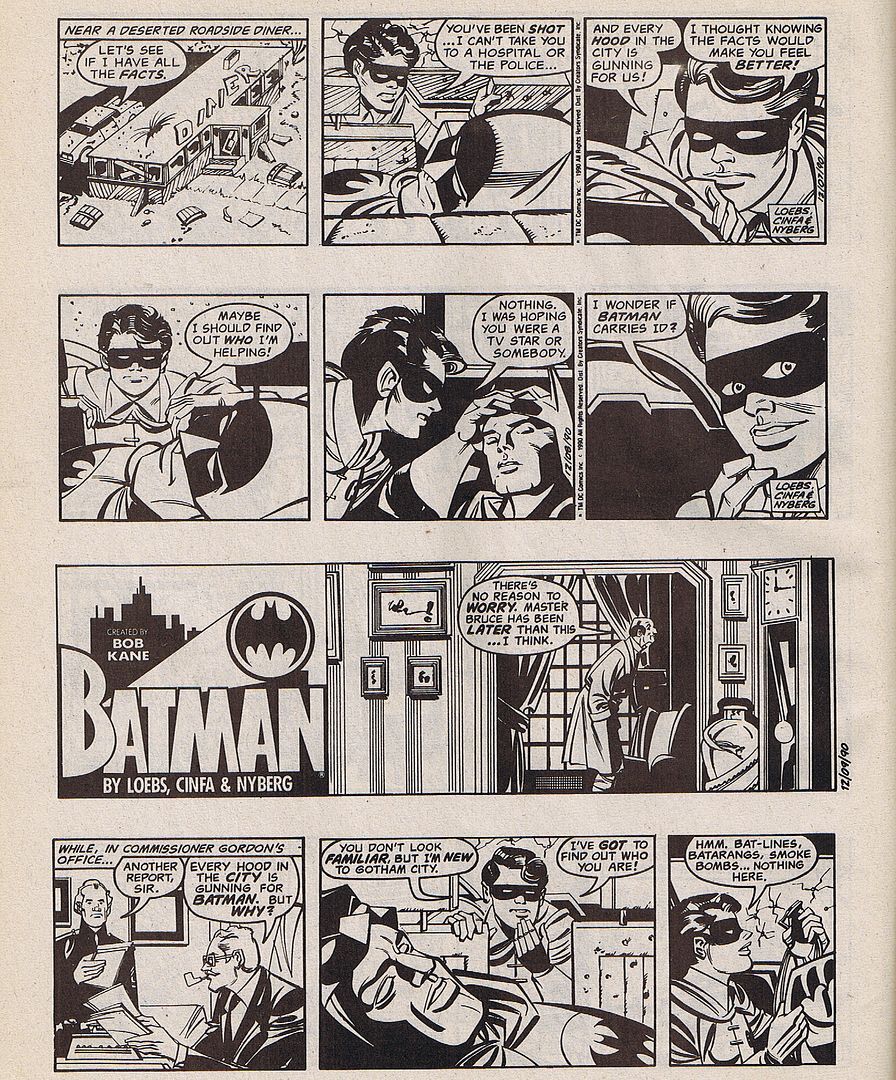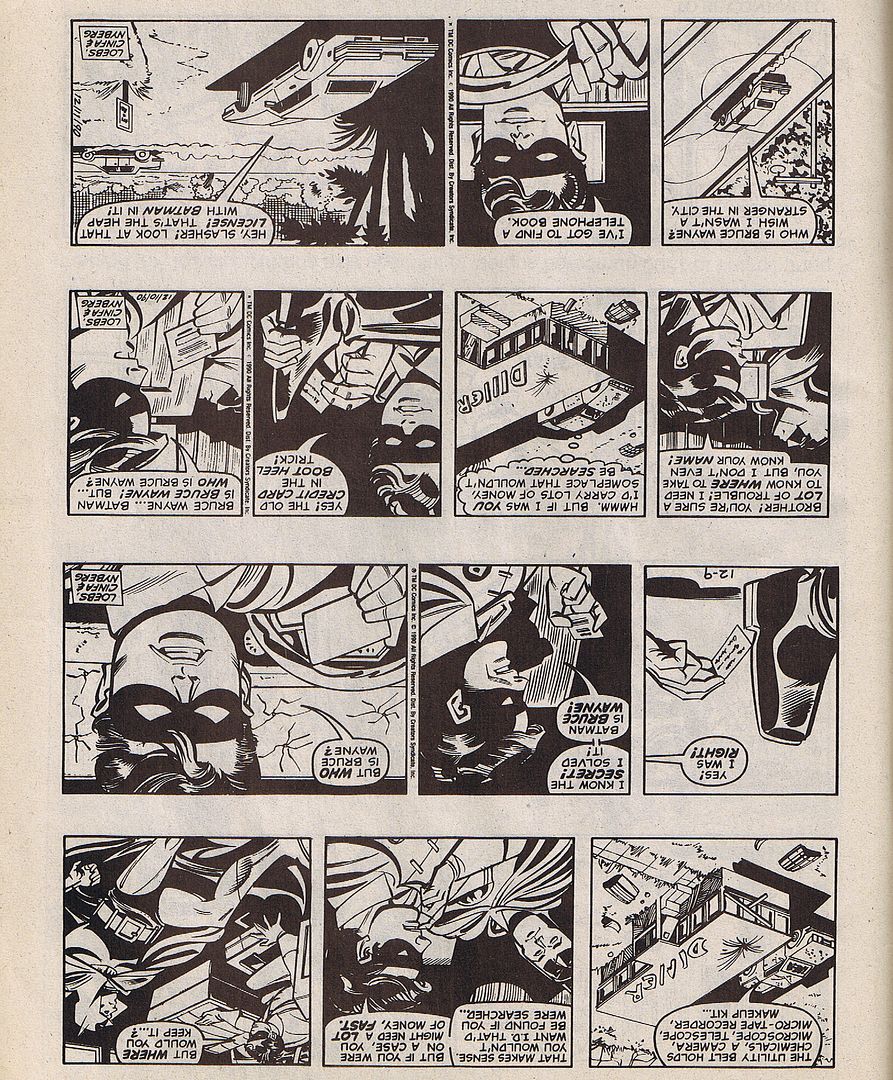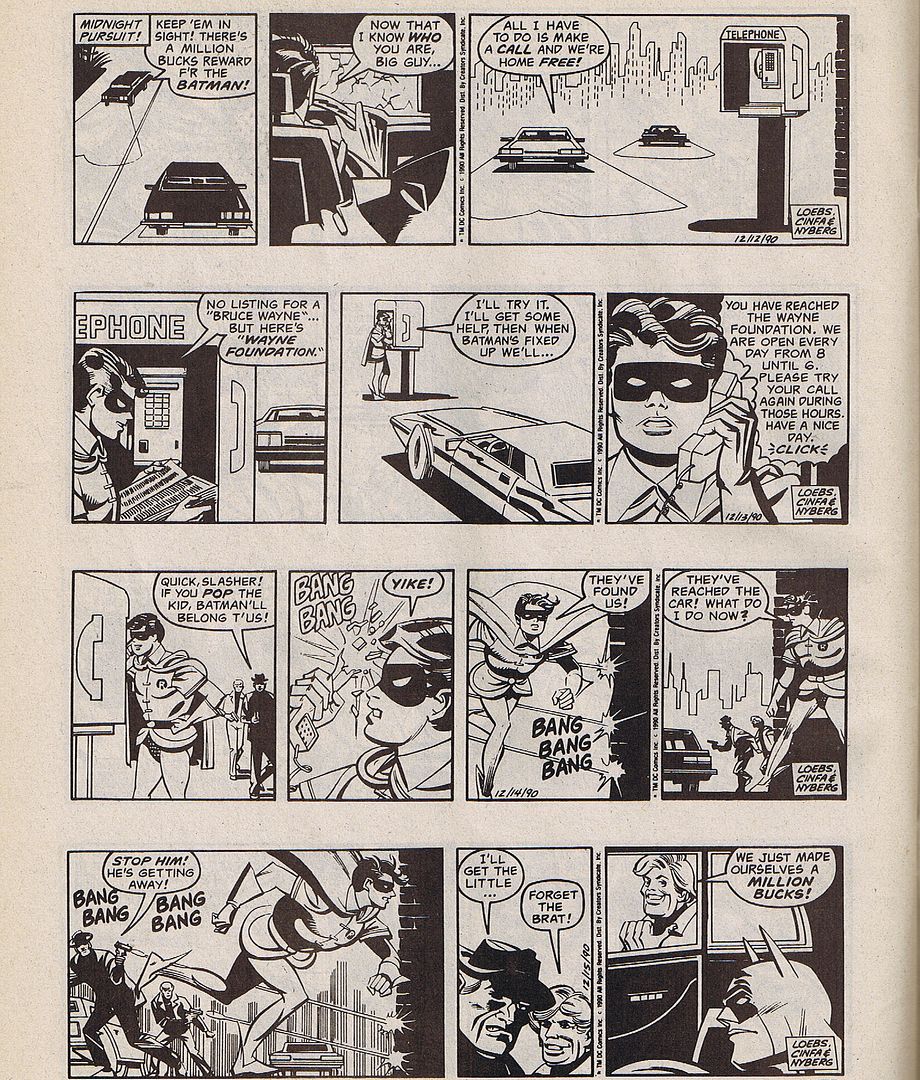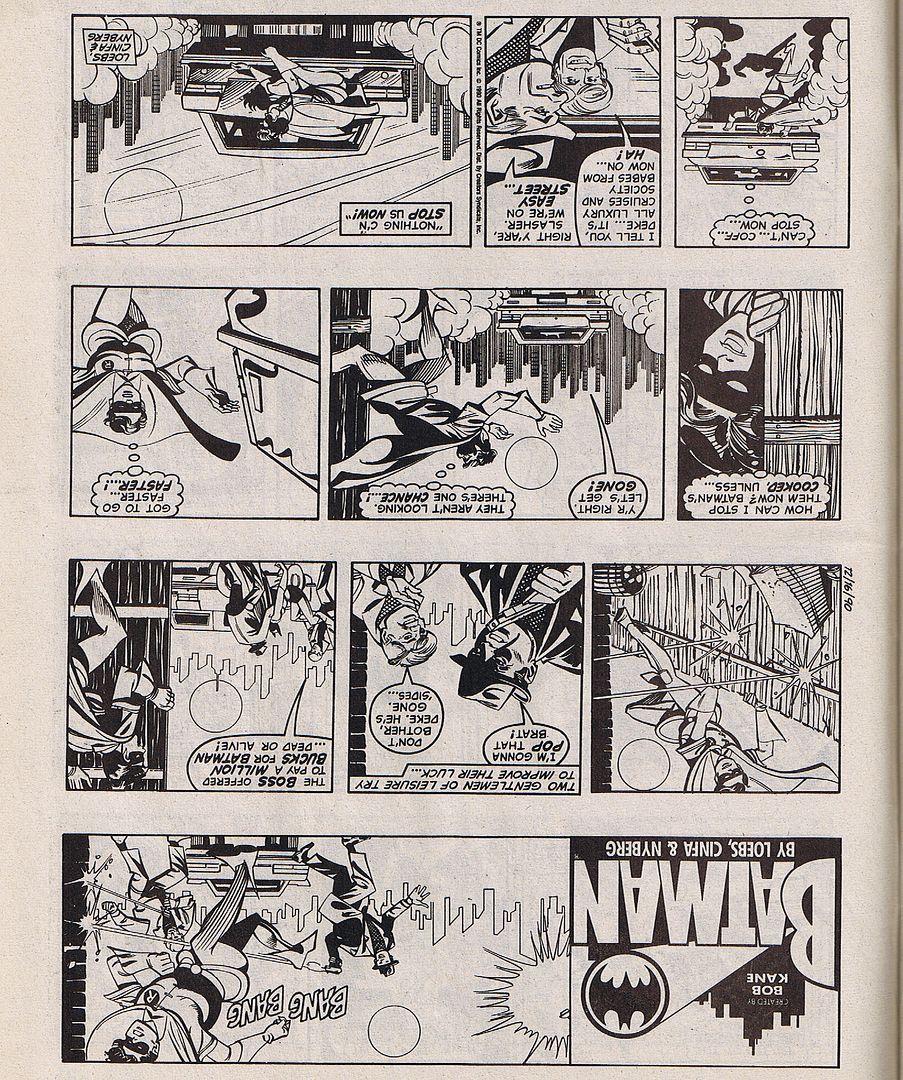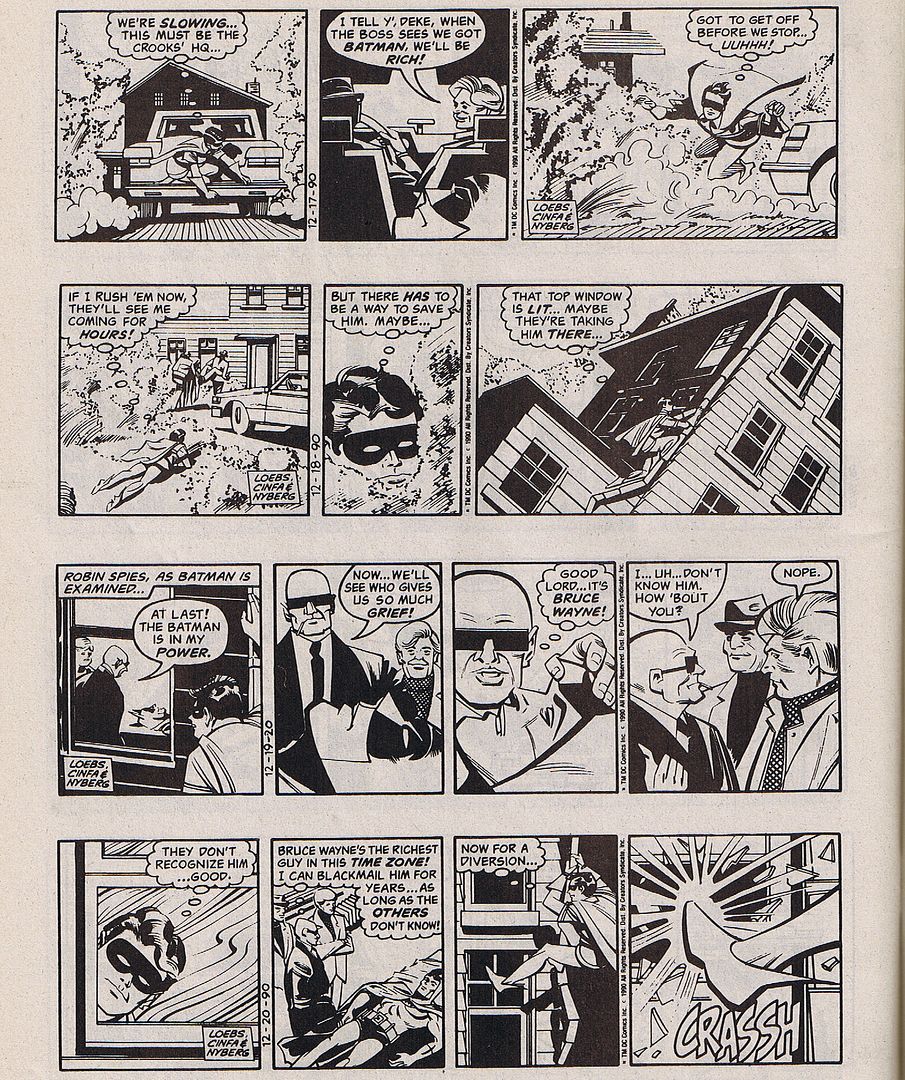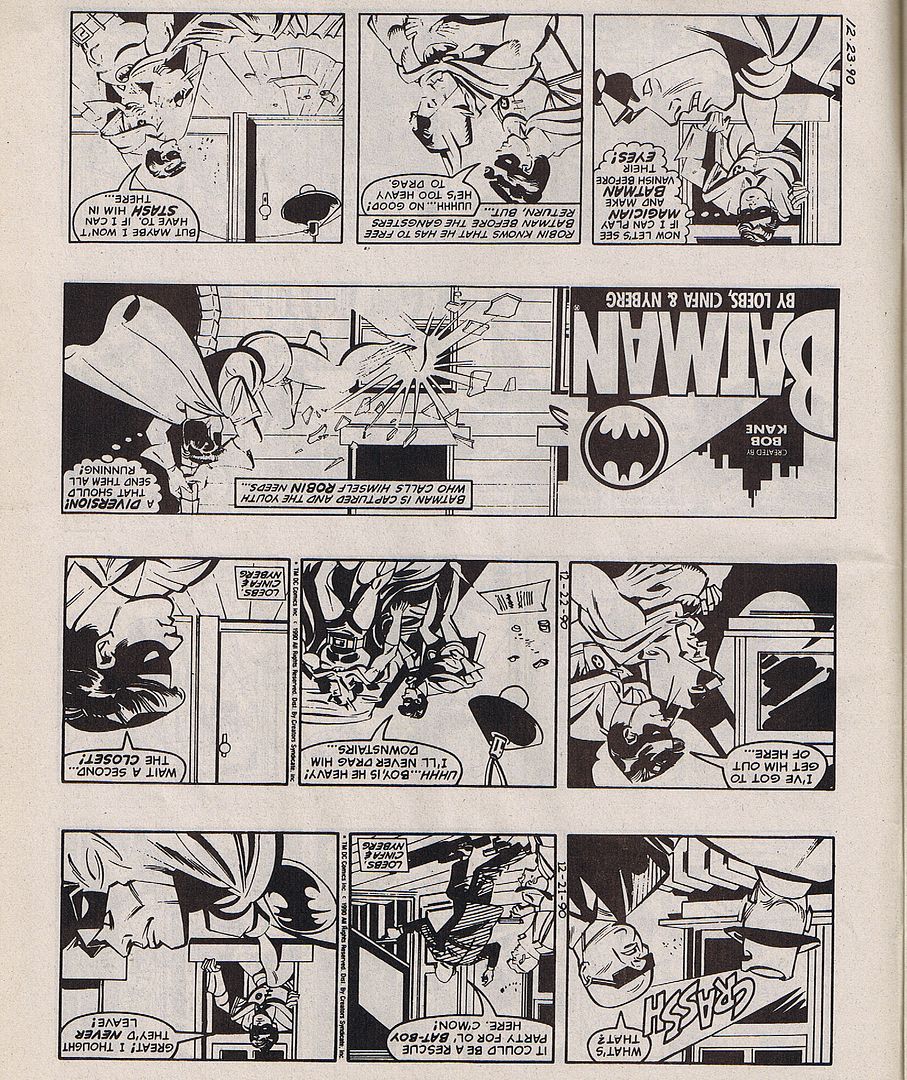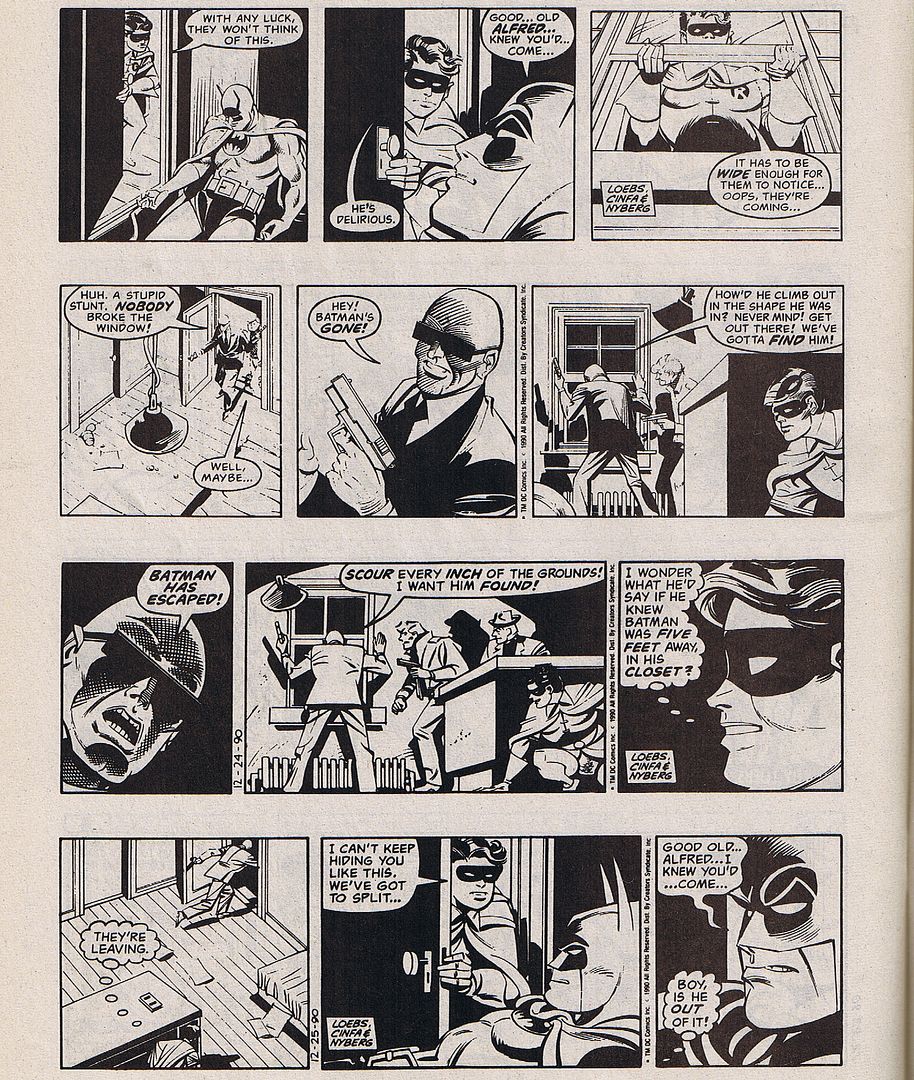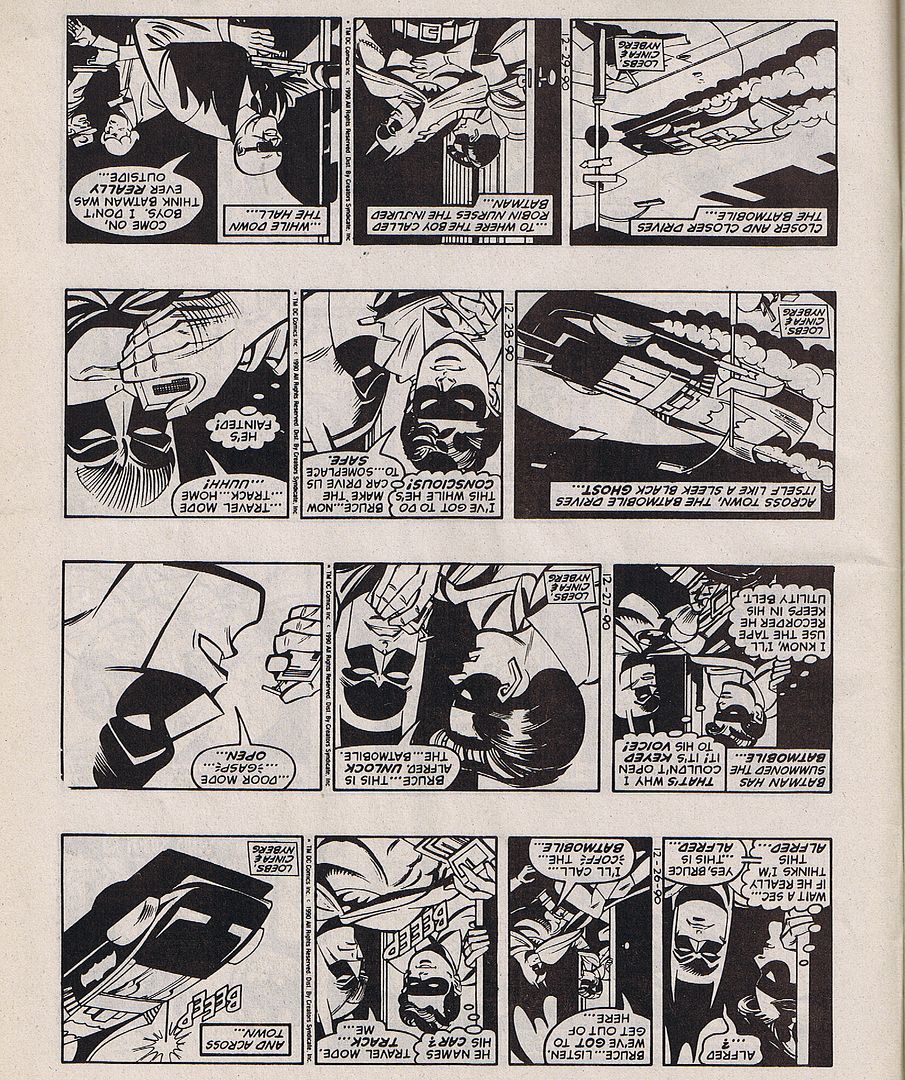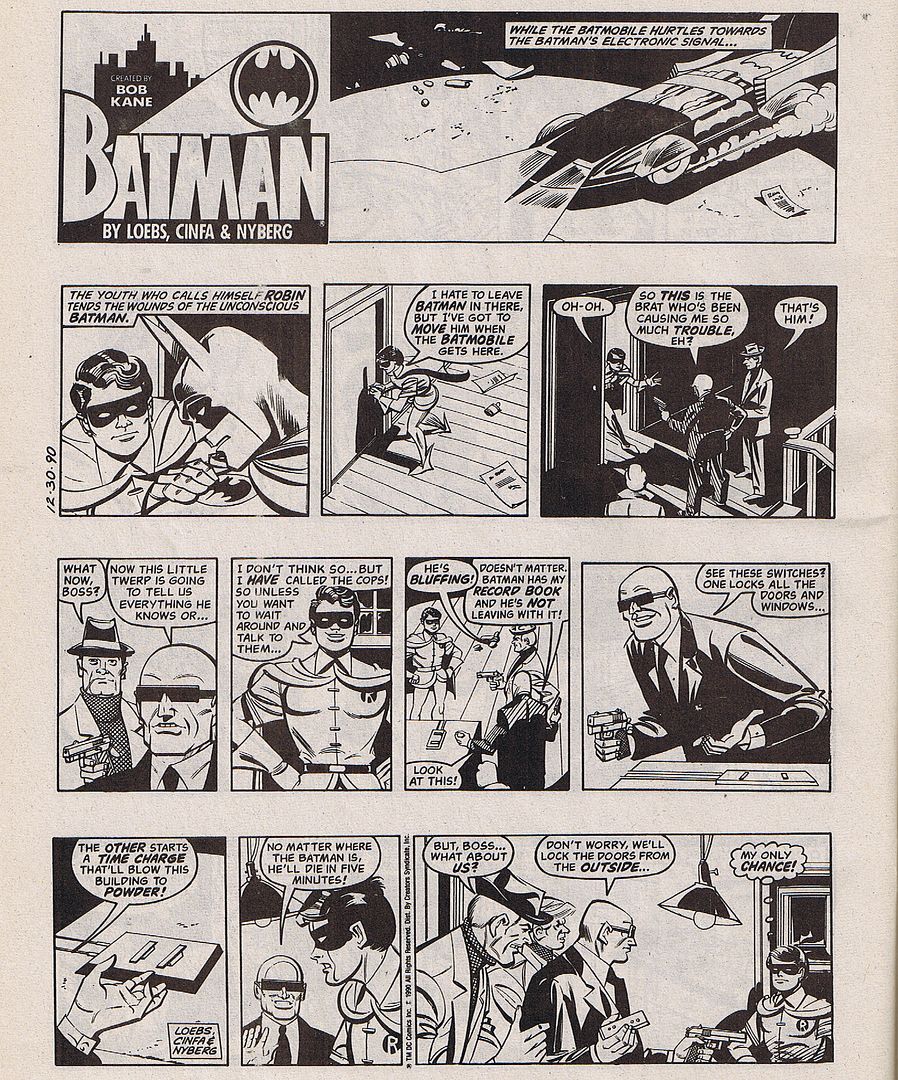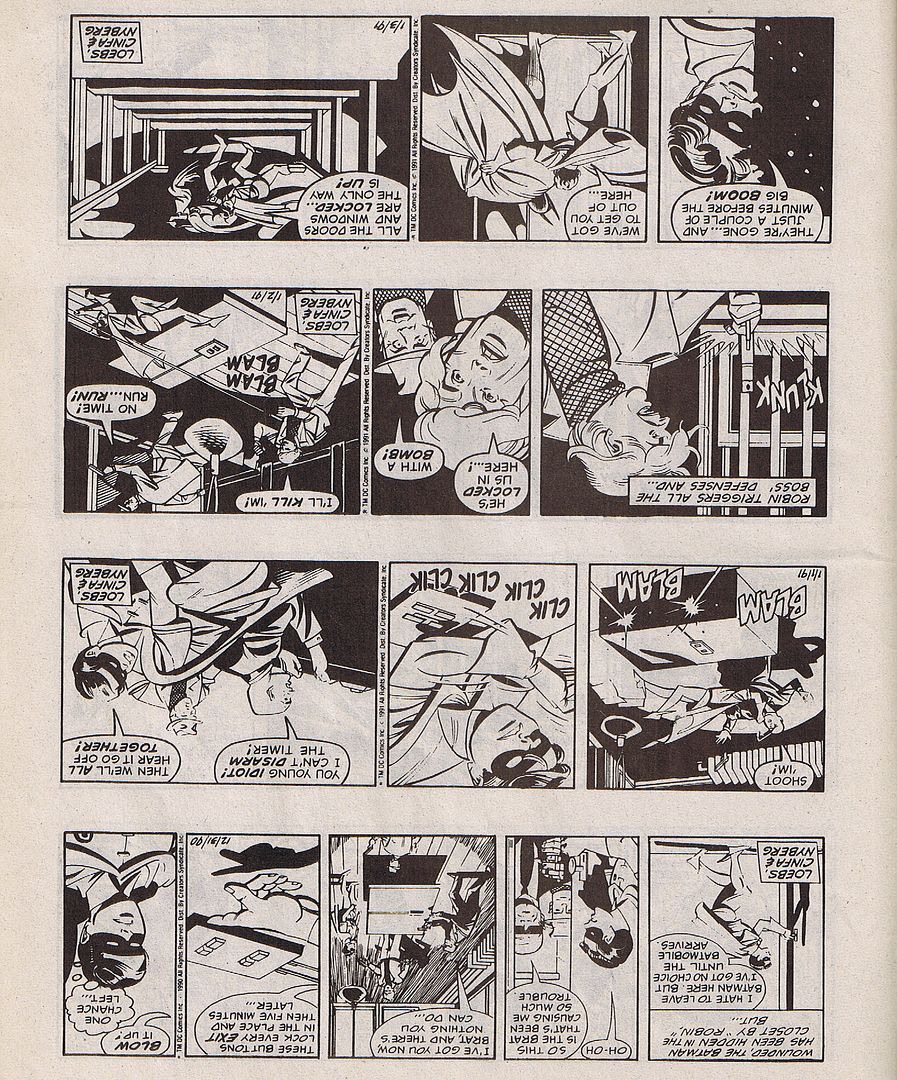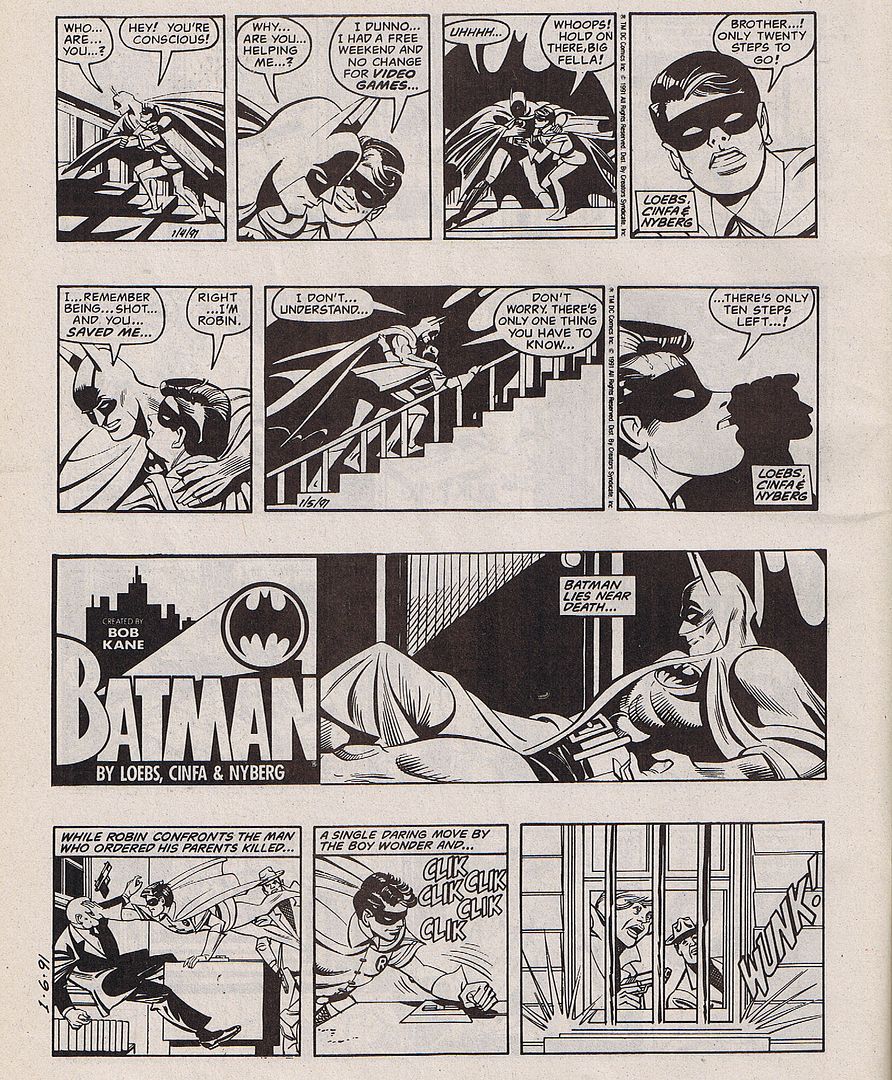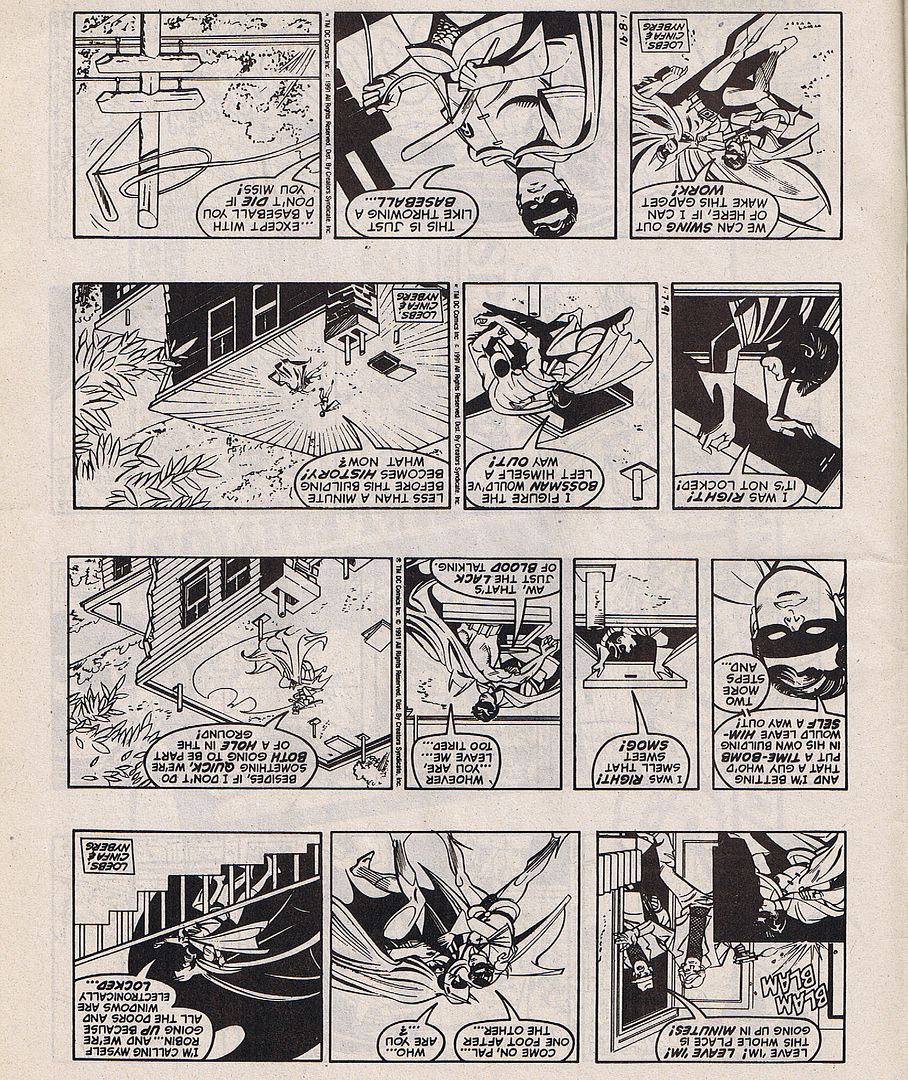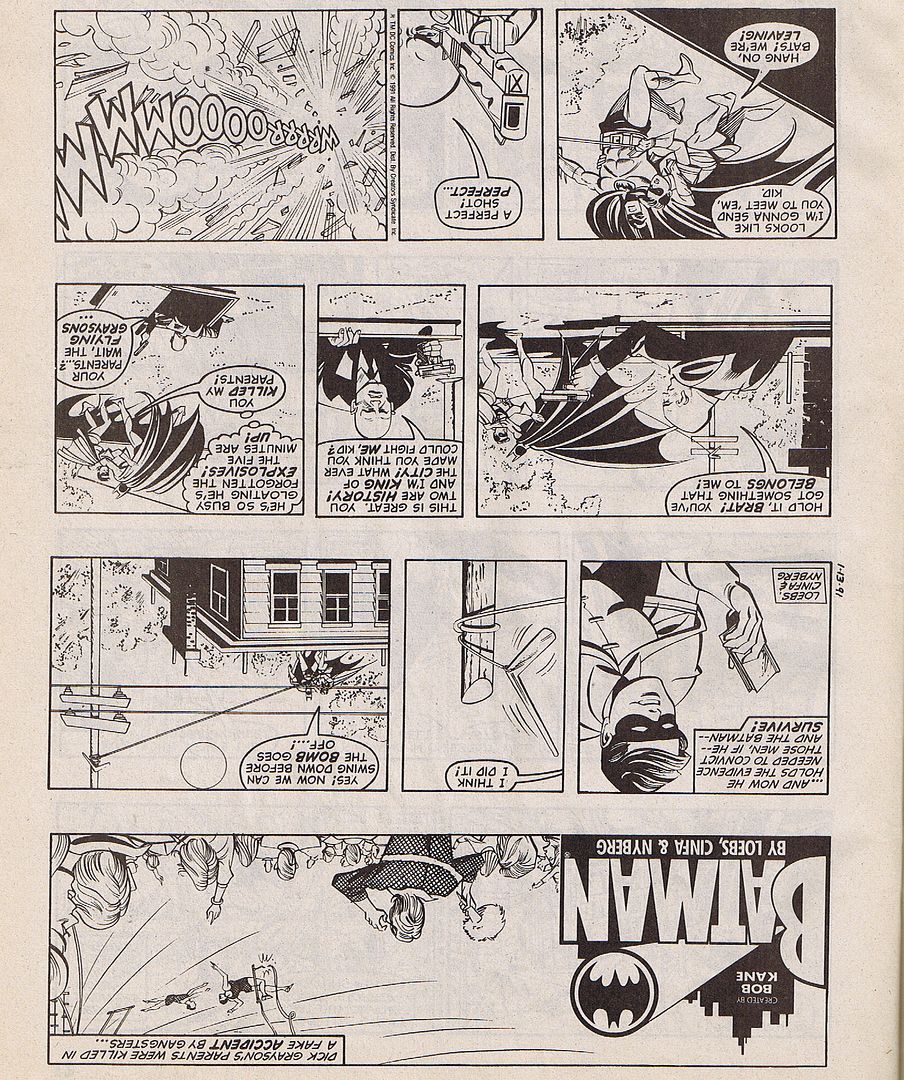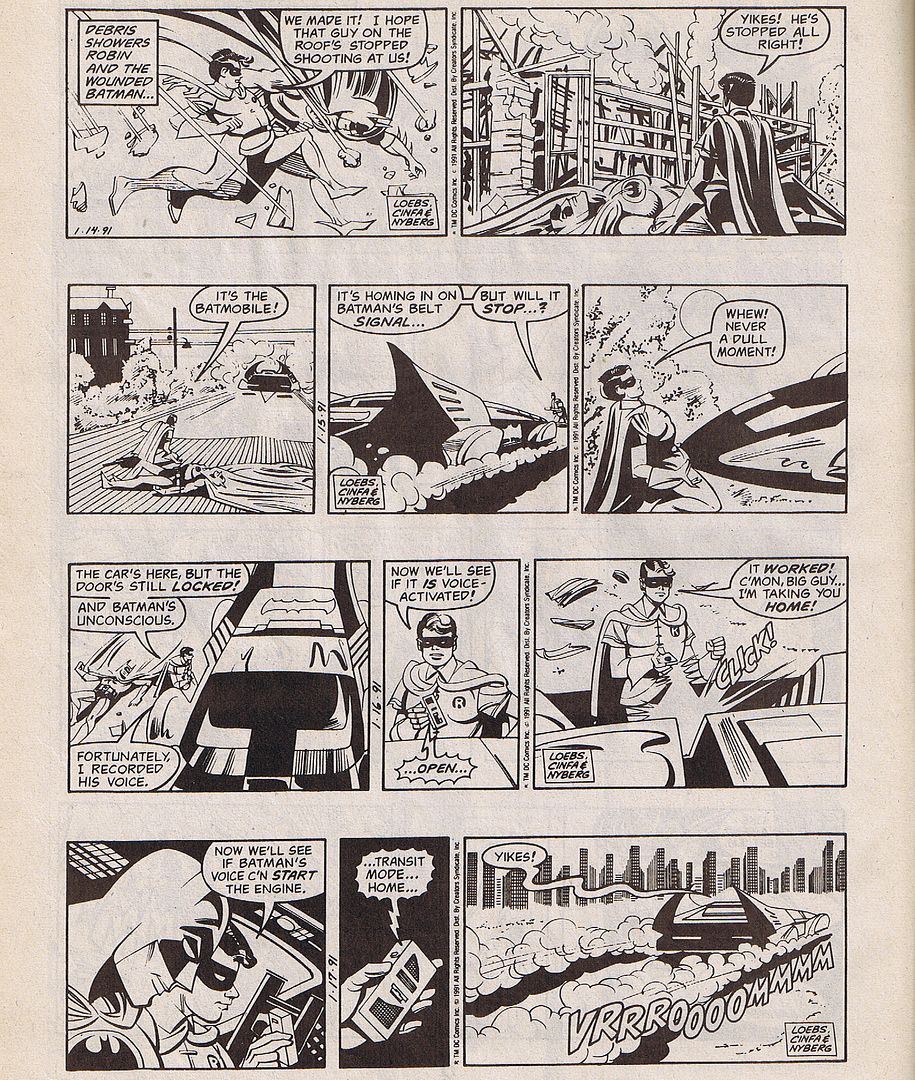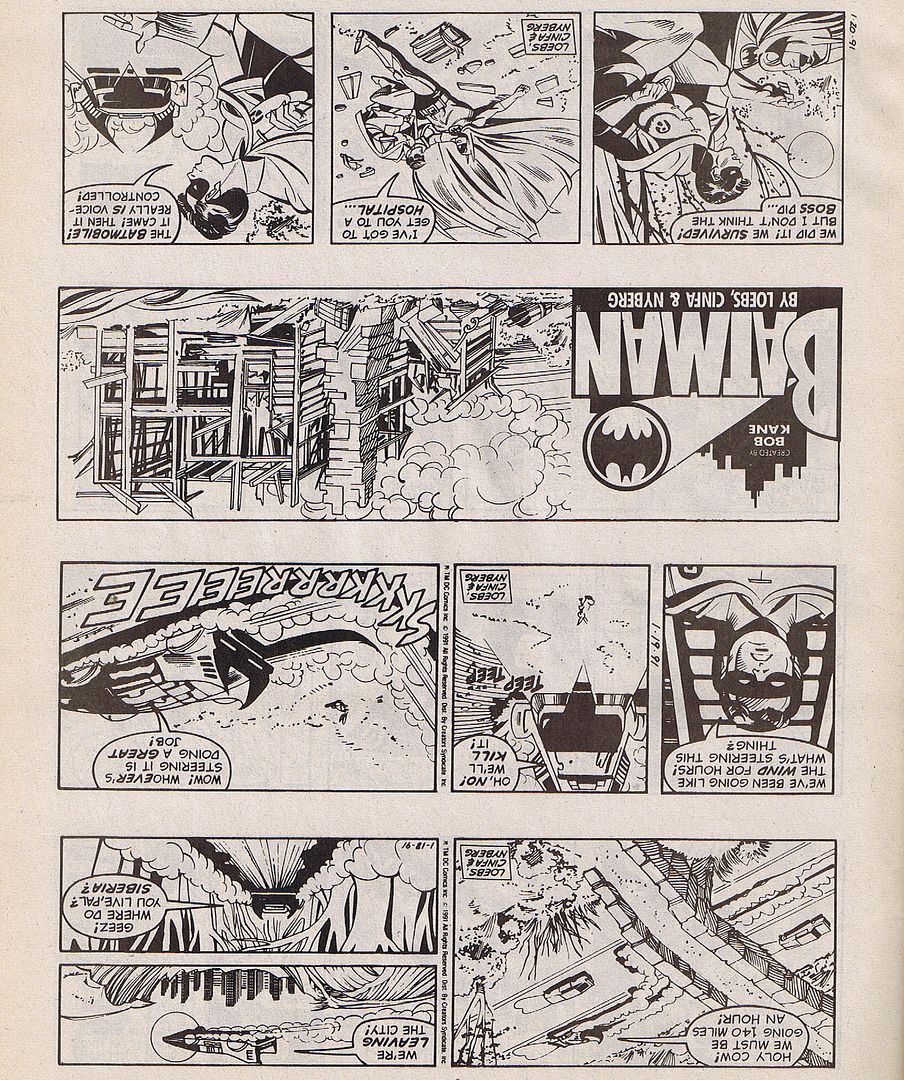 I love how we get not one but two dryly snarky Alfred responses.