majingojira posting in

scans_daily
Once again, it's time to check in on Akira Fuudo, Ryou Asuka and Miki Mikamura and...
See It all fall apart.
When we last left Ryou Asuka, he was driving back home to check up on the research notes. Something hasn't been sitting right with him about the plan he set up.
But he finds out that the demon fossil mask that had the psychic visions was...
He checks for the notes--but they're gone.
Then he checks his family photo albums.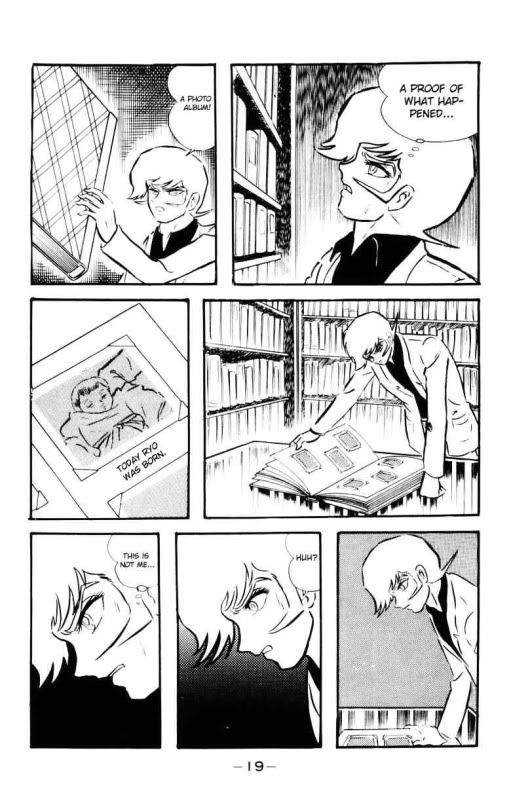 Then it gets worse.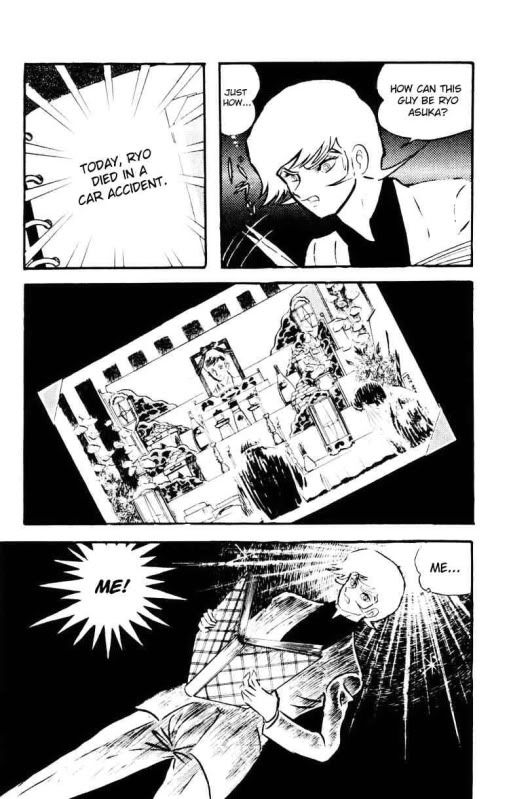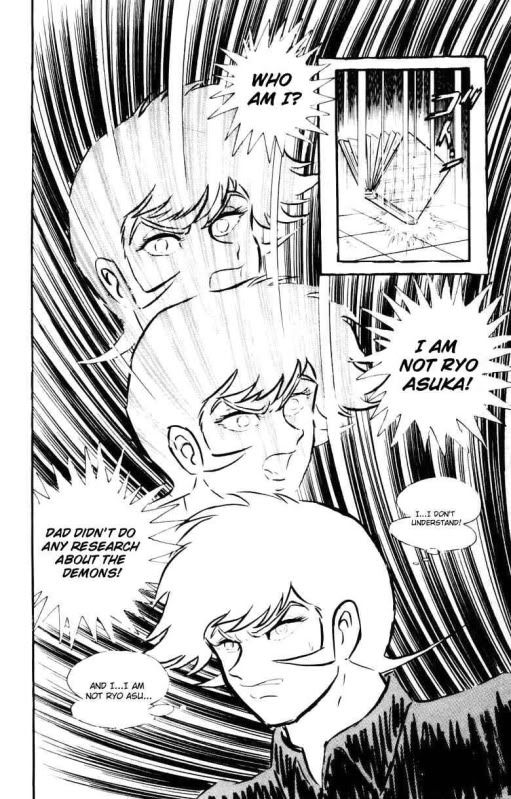 Then Demons descend on the house--to meet with him. Psychogenie's among them.
At the Mikamura's, Akira and the others are commentating on the loss of civilization, when Ryou appears on the news to dispel that mad scientists' madness...ostensibly.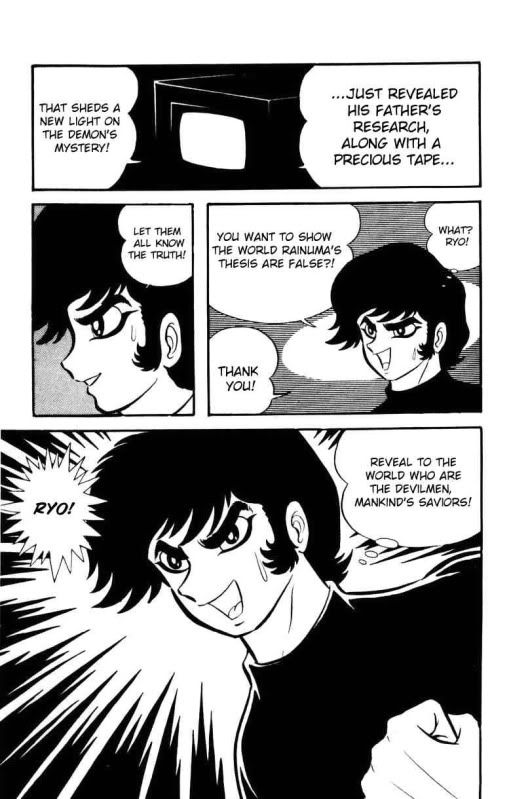 He then tells the truth--in the worst way possible Followed by a film--of Akira becoming a Devilman!
They show the film, and it scares the bejesus outa everyone.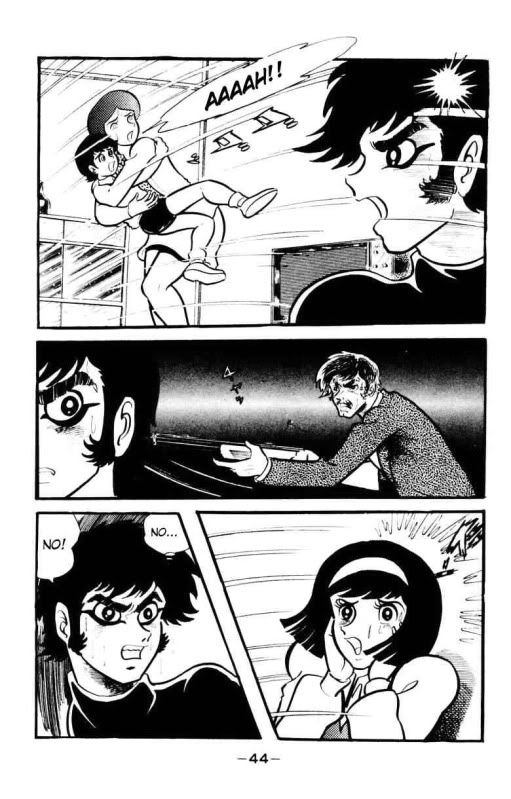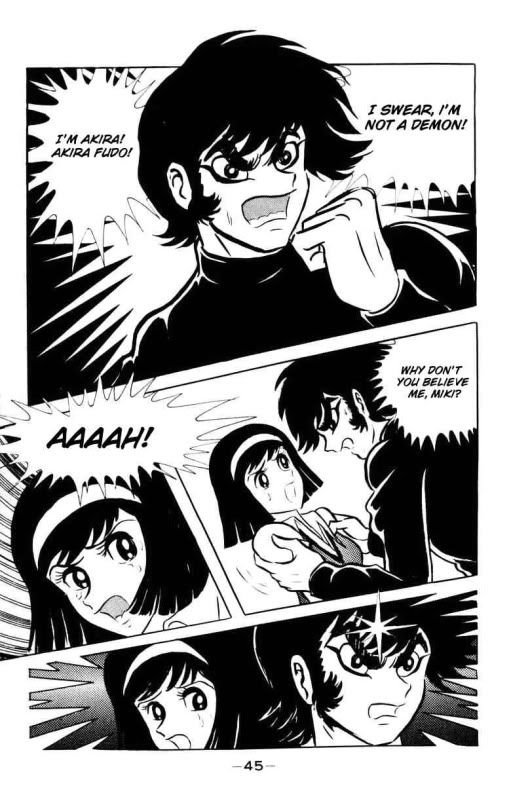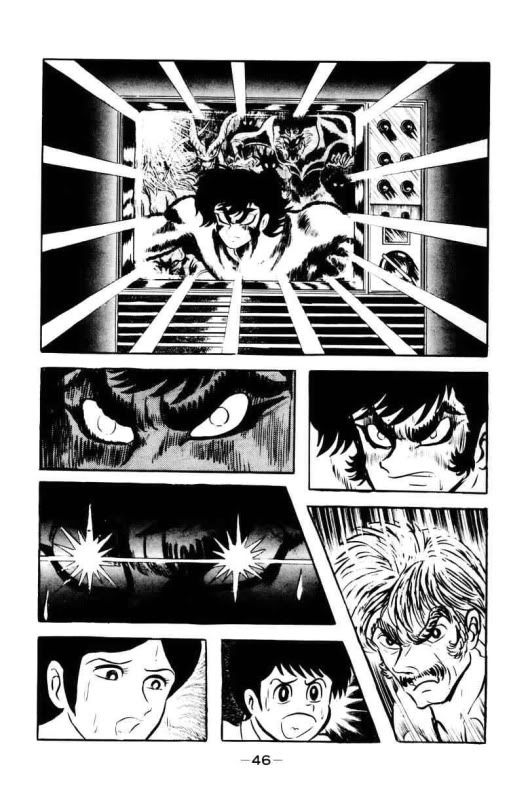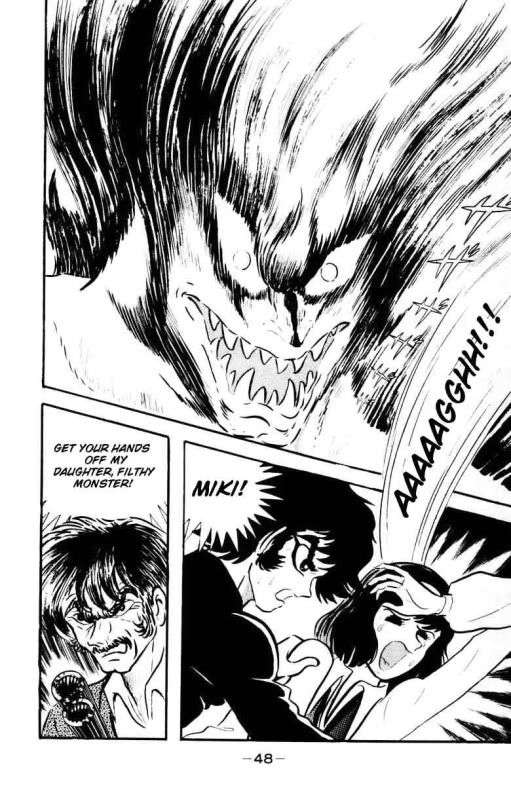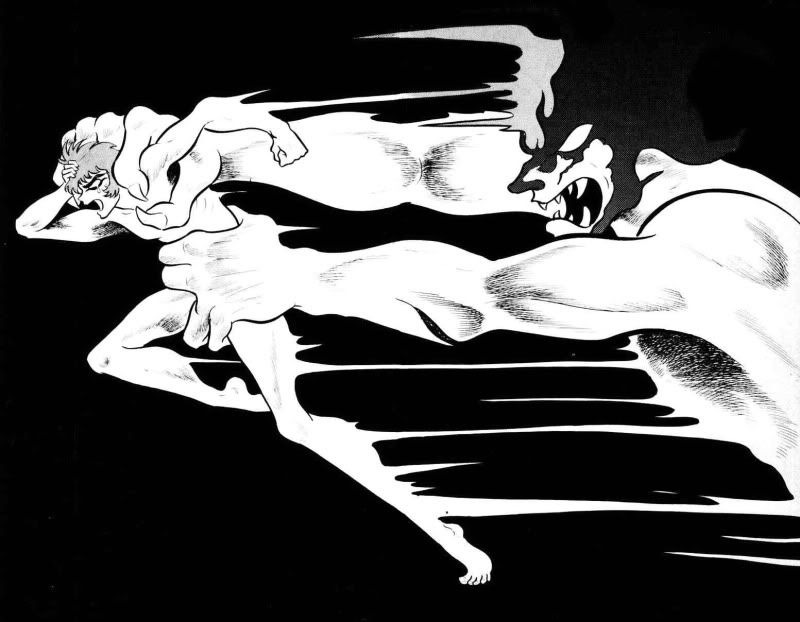 One of the things I hate about posting this series is that I have to cut so many epic long takes and build ups.
Akira speaks up to defend himself from his adopted family.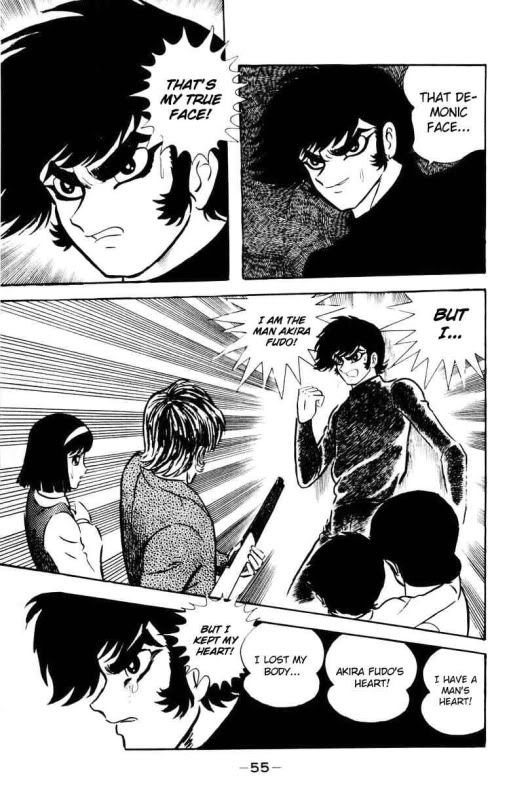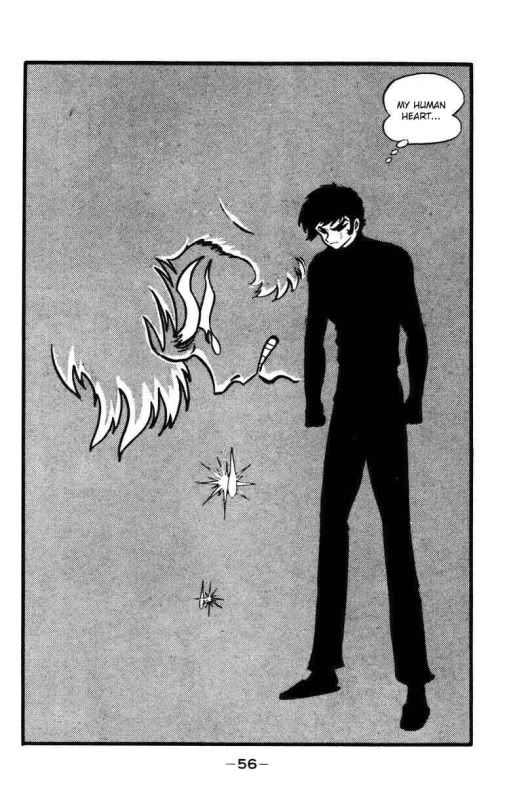 After some reaction shots: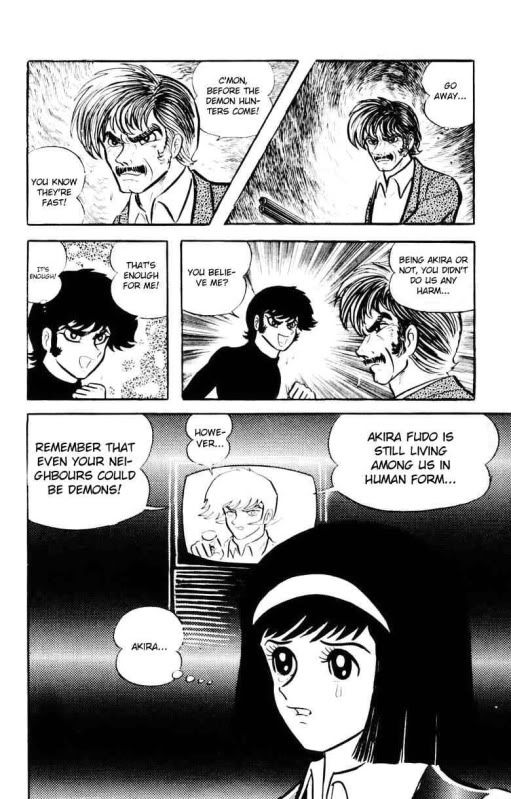 Ryou continues to sow the seeds of distrust and fear.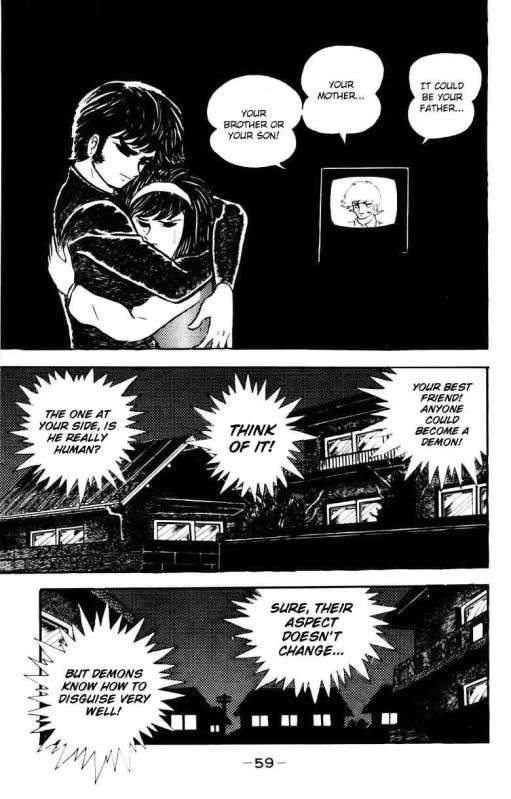 The Demon hunters come after Akira leaves.
The parents are taken by the demon hunters, while Ryou and Akira meet up in the post-apocalyptic wastelands.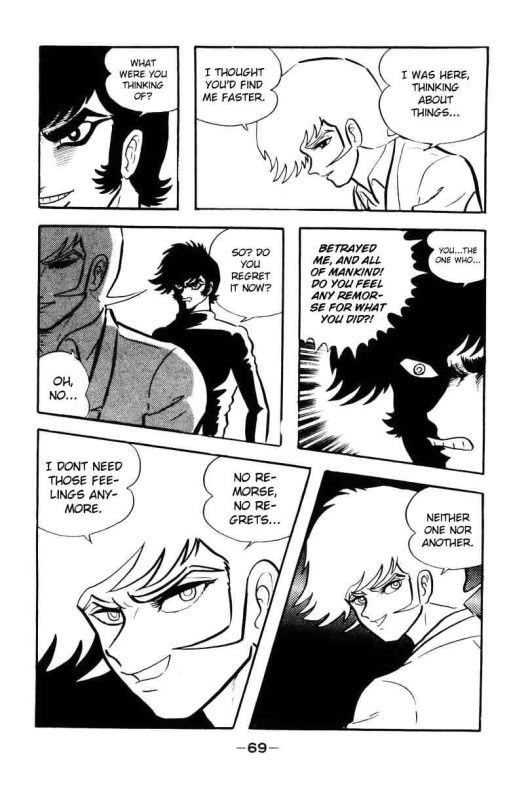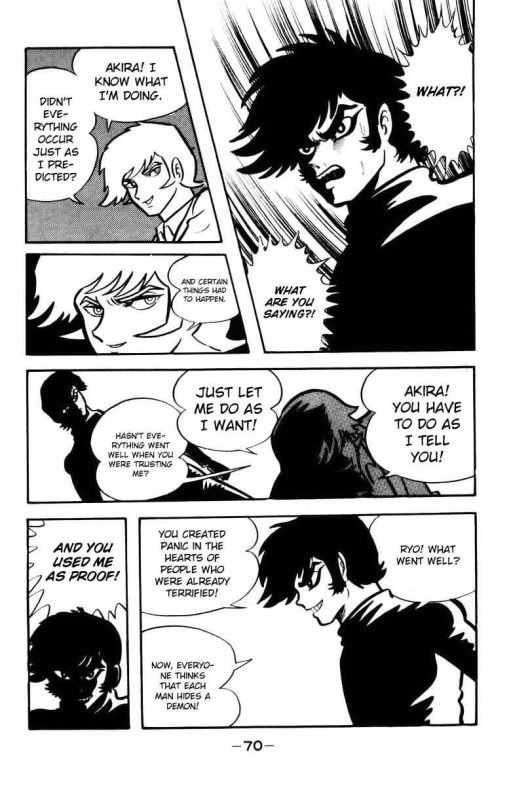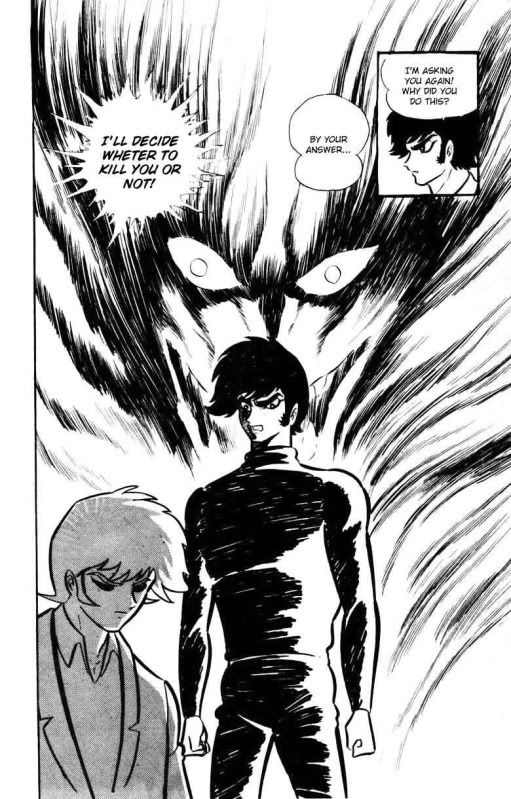 Ryou tells him that this IS the plan. The plan was never to save humanity, only to save Akira from the coming revolution.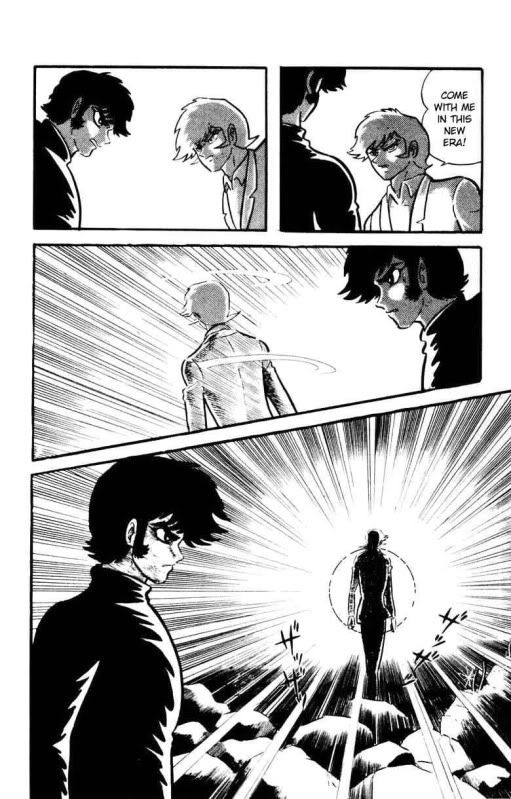 He disappears into a mysterious light.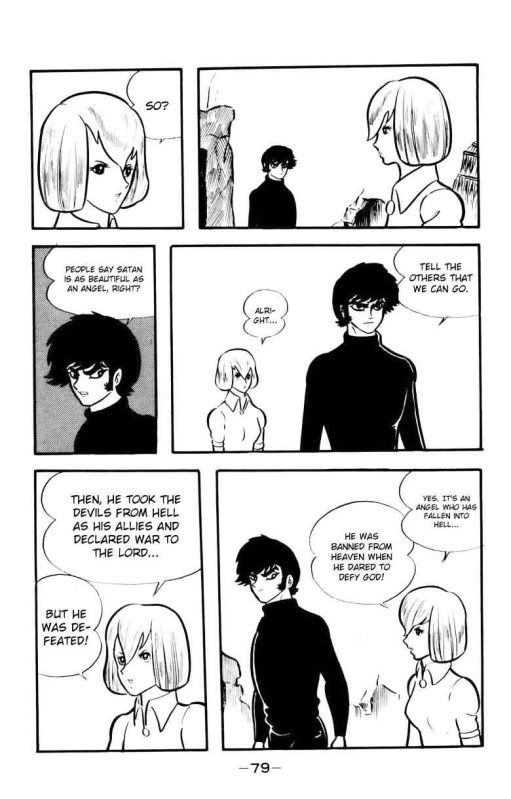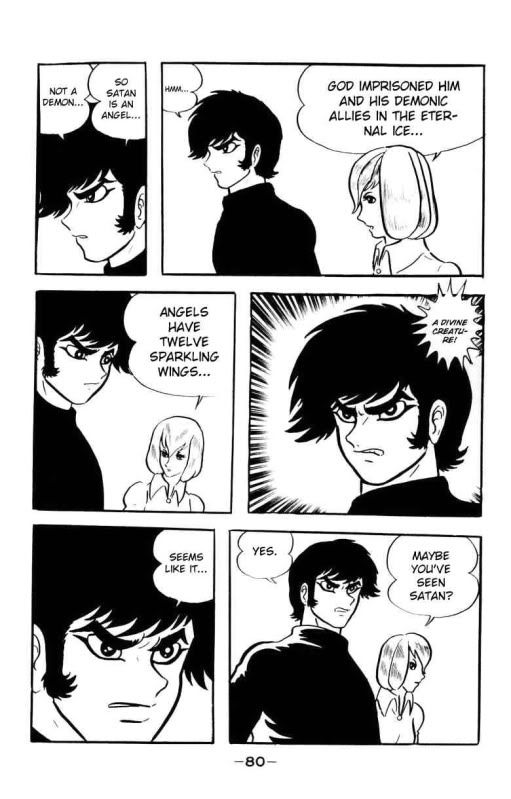 Ladies and Gentlemen, Ryou Asuka is Satan.
And the basis for this guy: Kowaru Nagisa. This guy:
Get an idea where this is headed yet?
Akira then learns what happens to the Mikimura's and vows to free them. The Demon hunters are going down!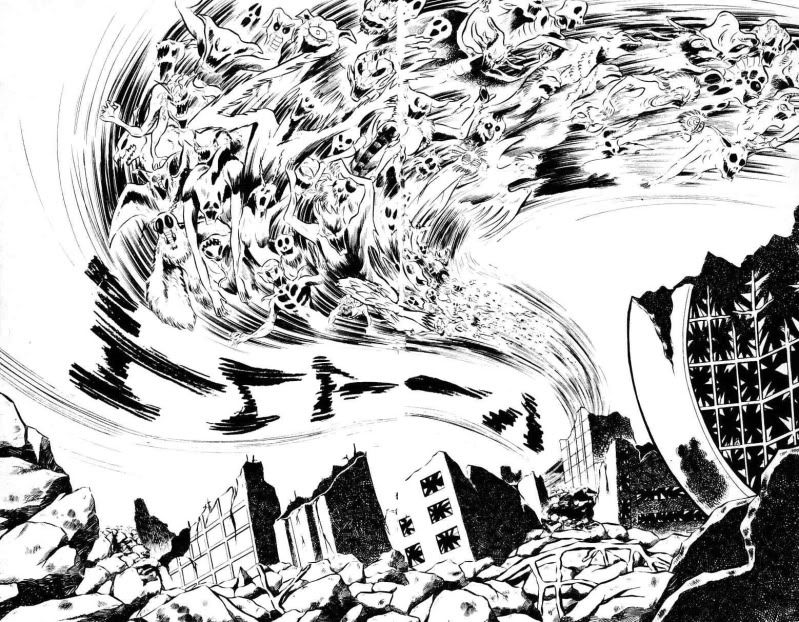 Cue "Night on Bald Mountain":
Meanwhile, back at the ranch, things get worse.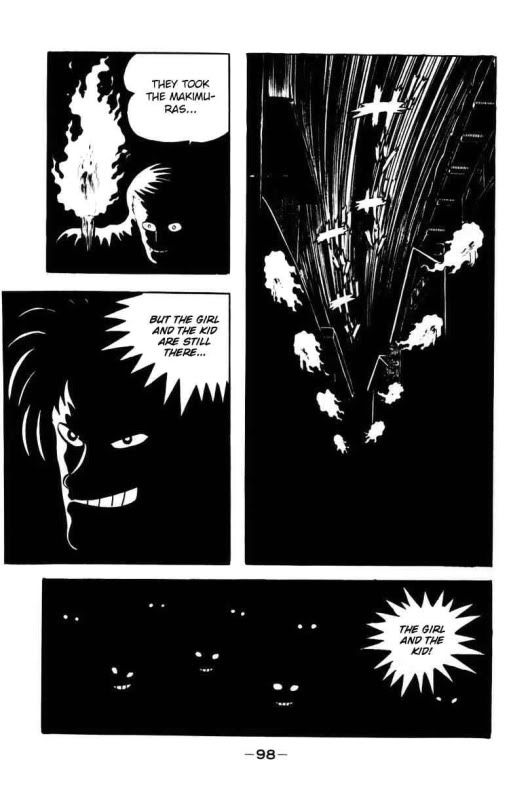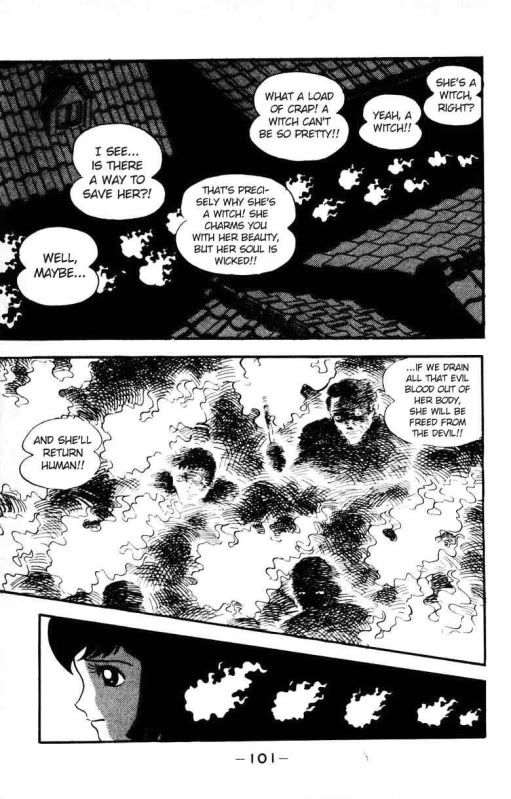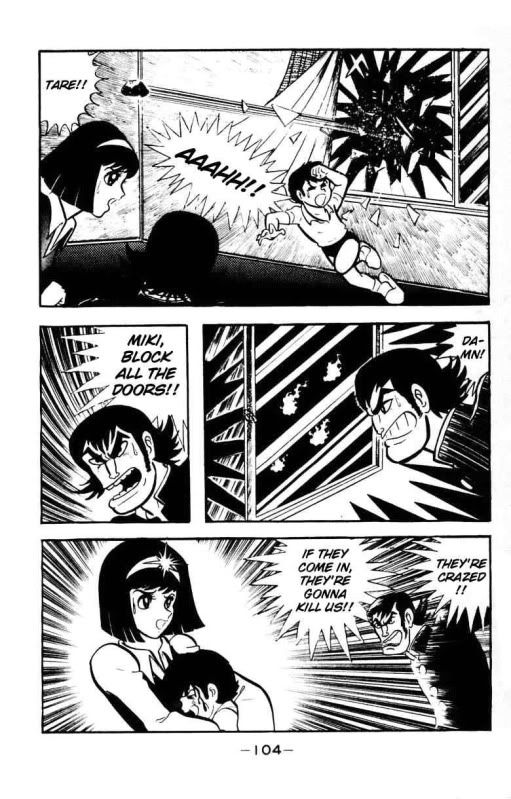 They stockpile weapons and make some improvised ones too.
Miki is also rather badass.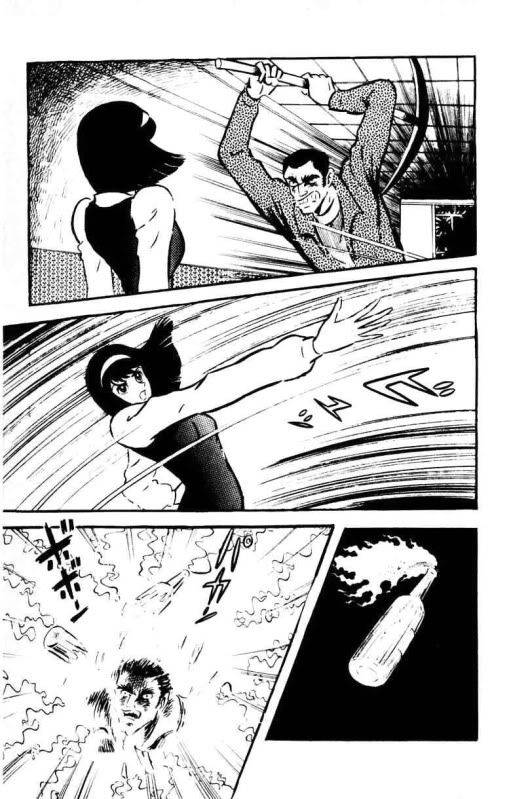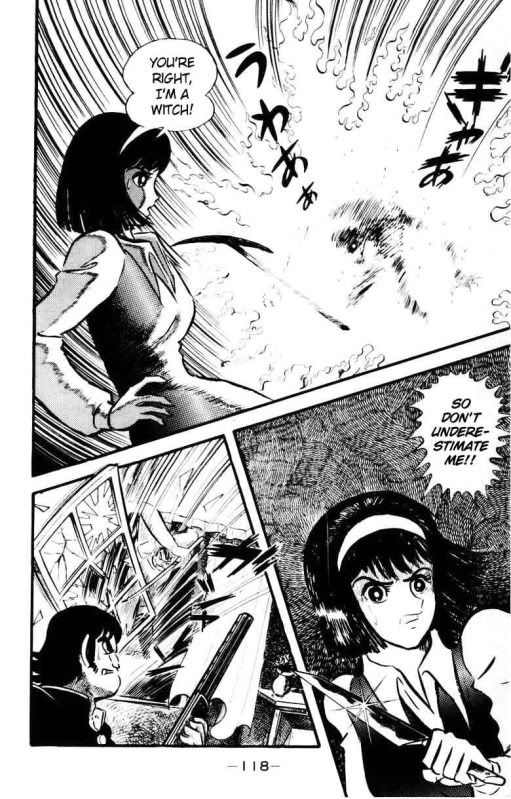 They hold down the fort well, but Akira, upon getting into the basement, is less than successful.
Miki's parents are already dead by the time he gets their. Her father managing only a few breaths before expiring.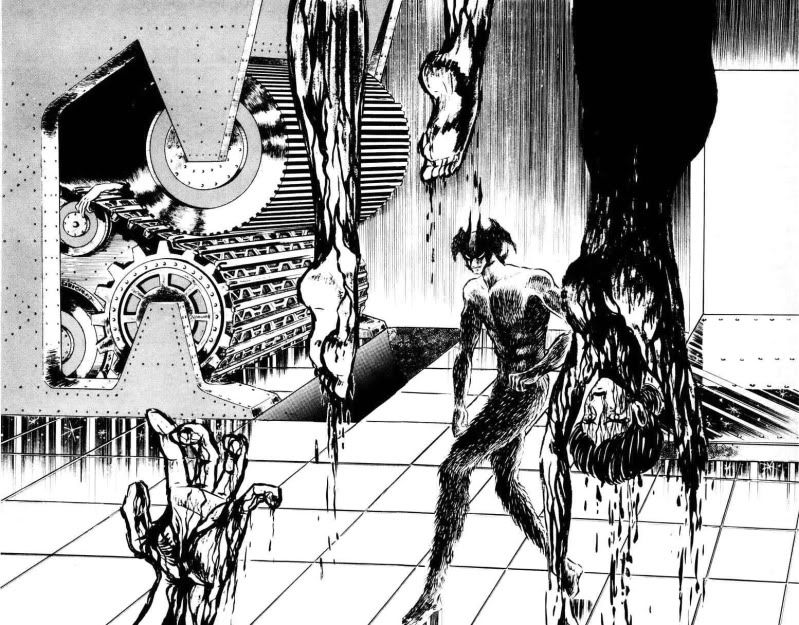 Then things take a turn for the worse back home, as we intercut between the two scenes.
That last panel is such an Iconable image...
He notices some technicians from the lab.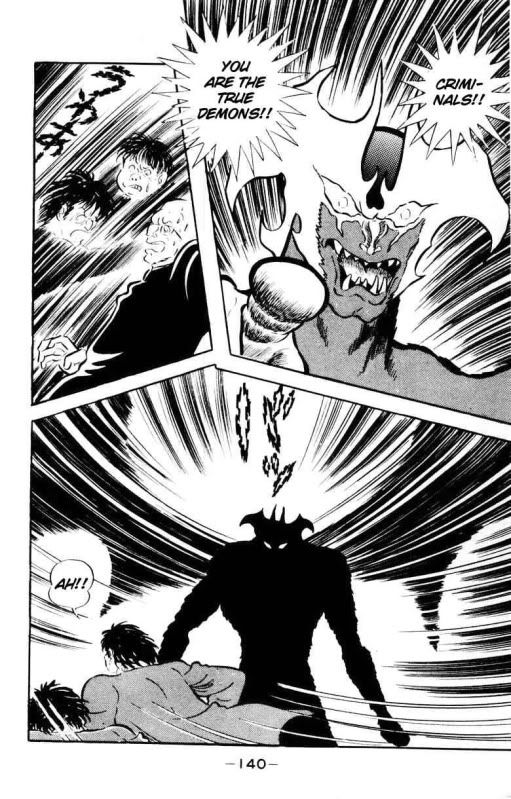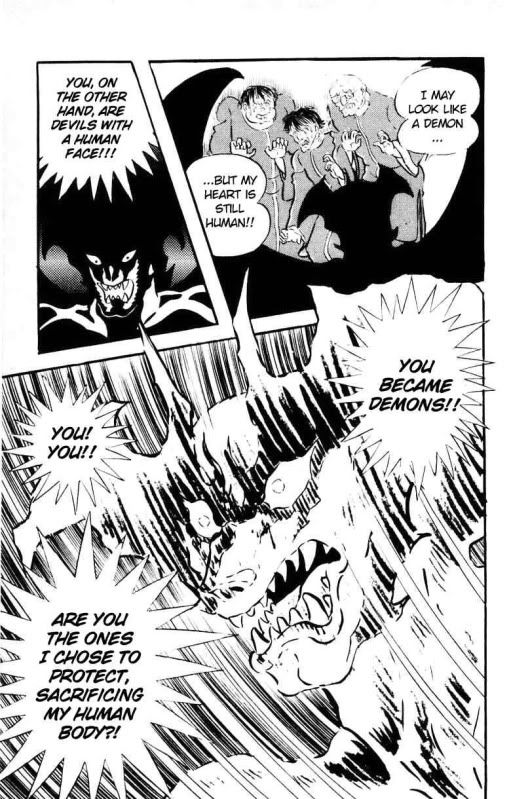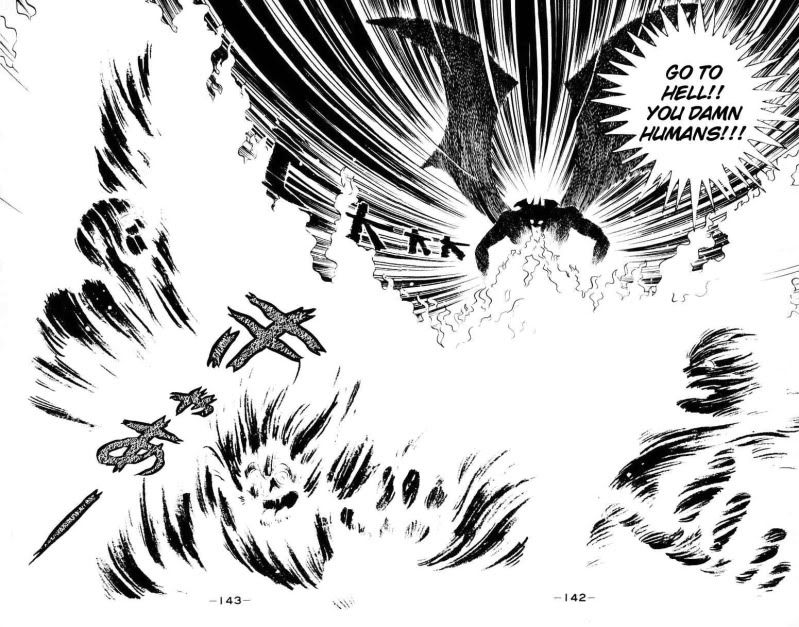 I love that image.
Miki is fairing even more poorly than Akira is!
Disarmed and surrounded...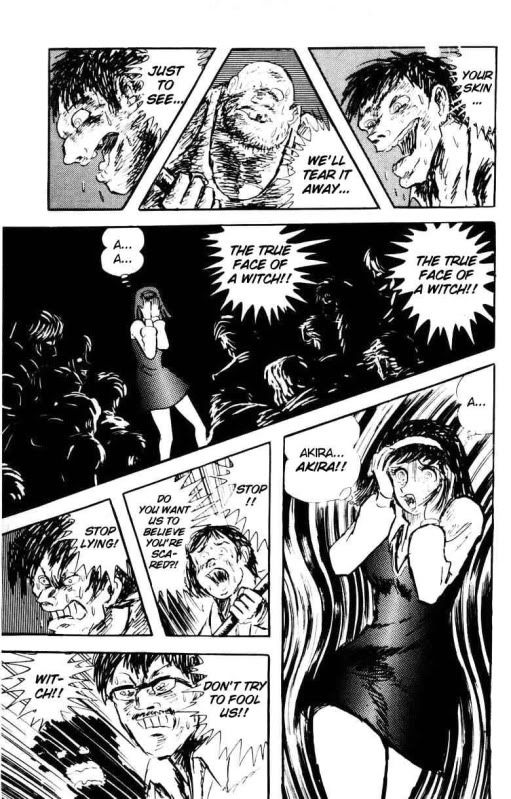 She's one by one confronted with the dead and dismembered bodies of those she lived with.

Including her little brother.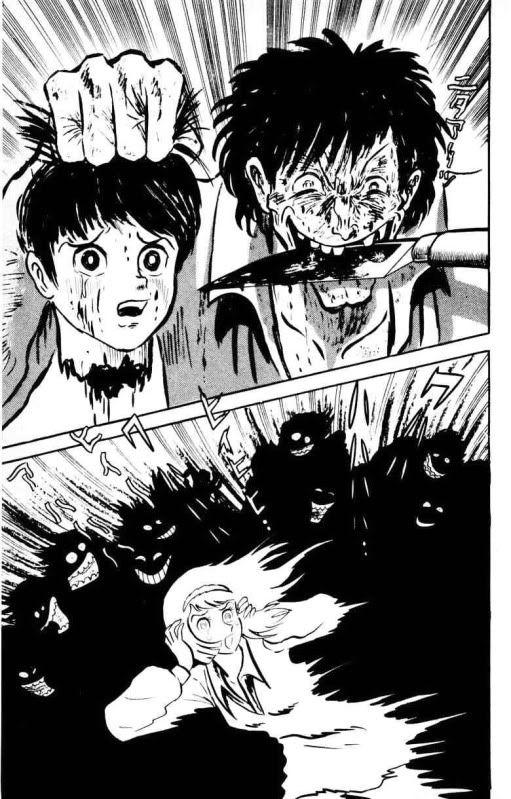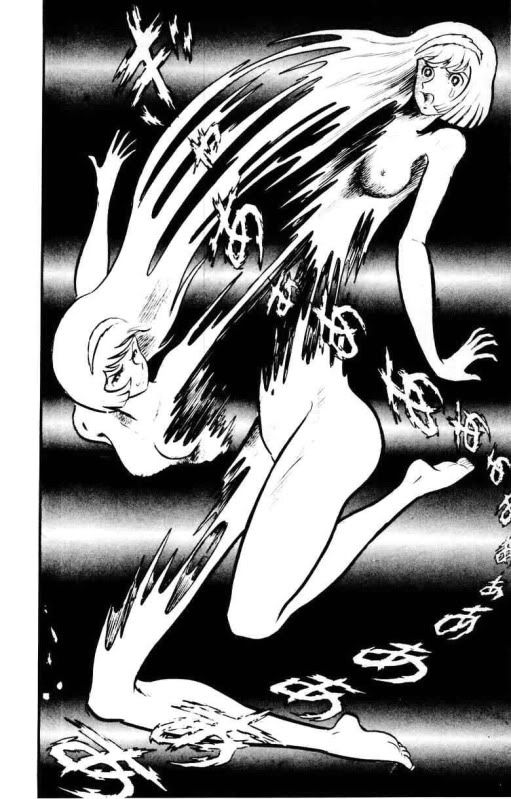 Remember again one commentator noticing that the humans are scarier than the demons.
That's the very point.
Akira broods over what he discovers and wonders if he can go on fighting...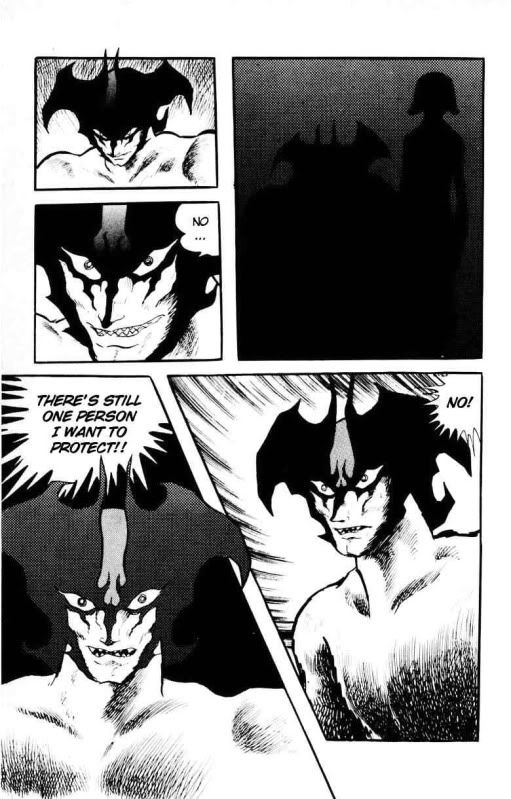 Guess who?
And this is what he finds when he runs home.
I'm so sorry I had to cut pages from this...The entire scene is wonderfully horrific.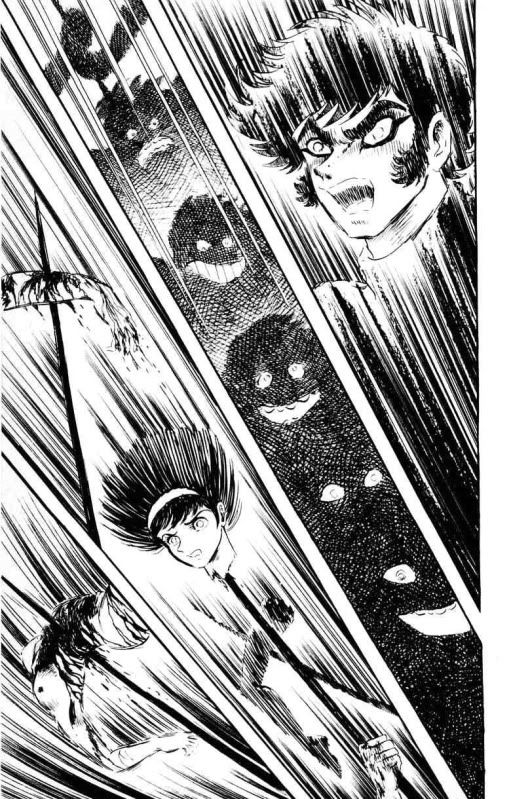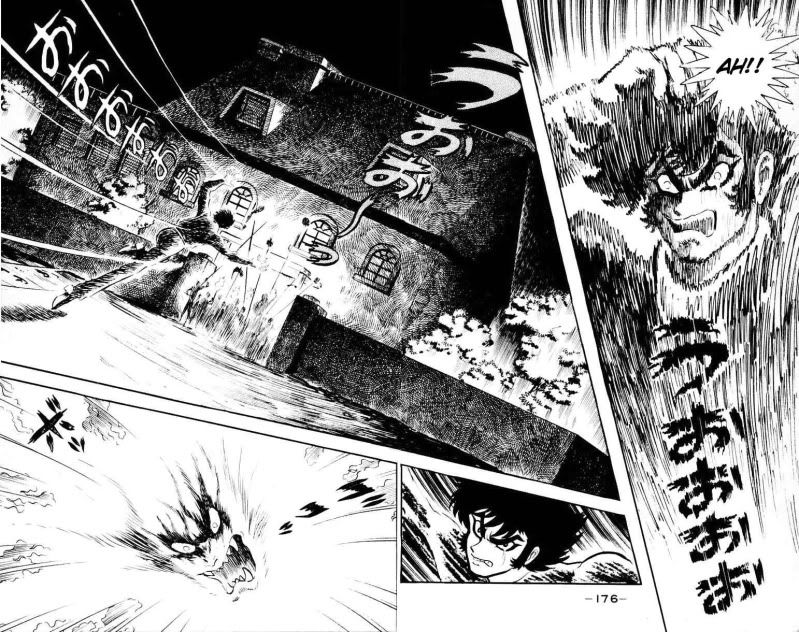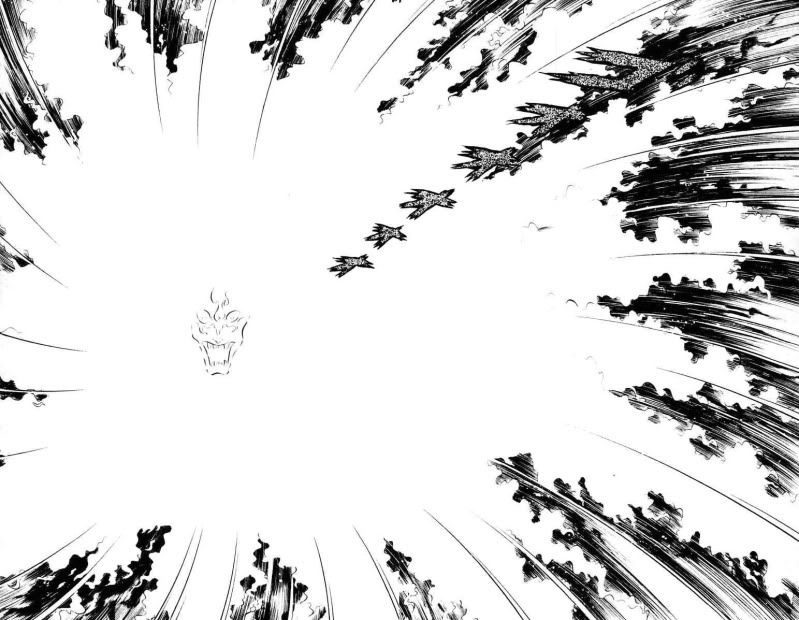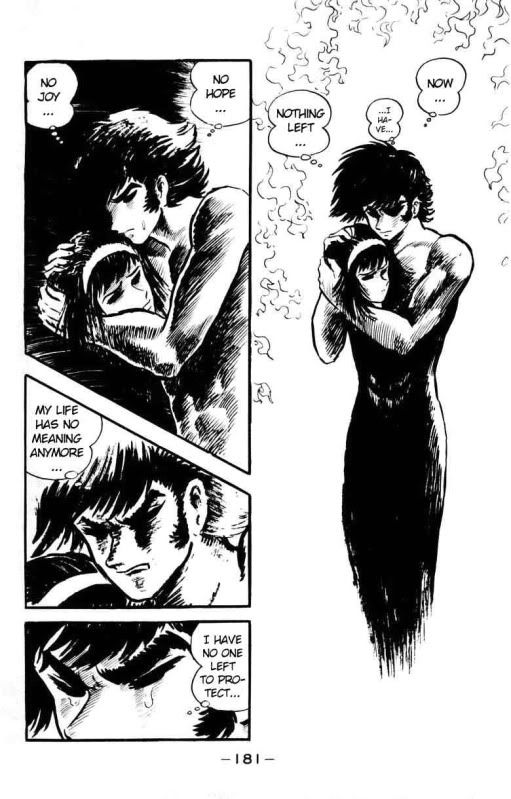 Xenom and Satan discuss the flow of events, recapping much of the plot.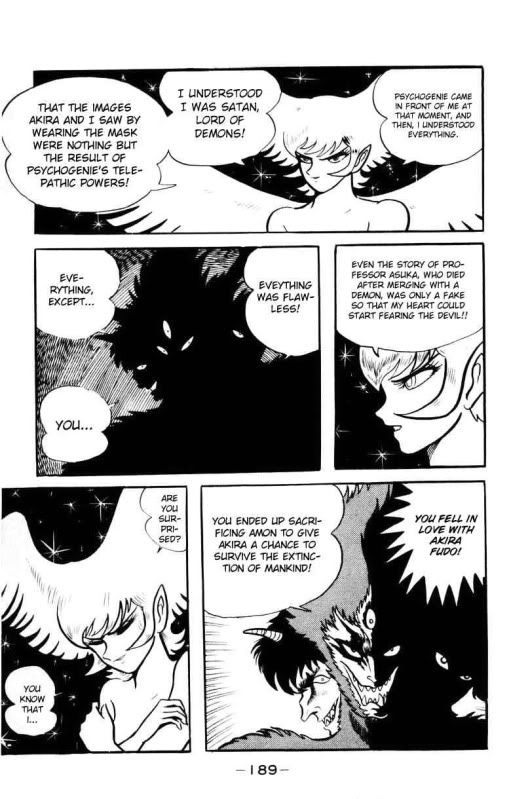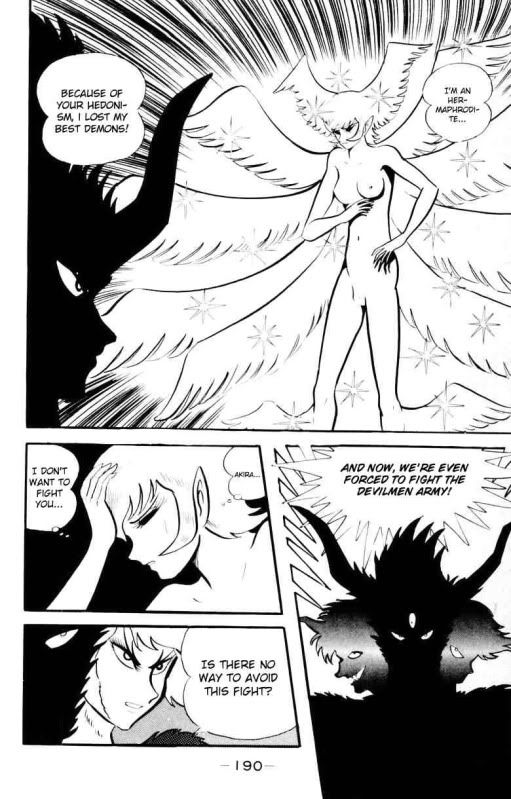 ...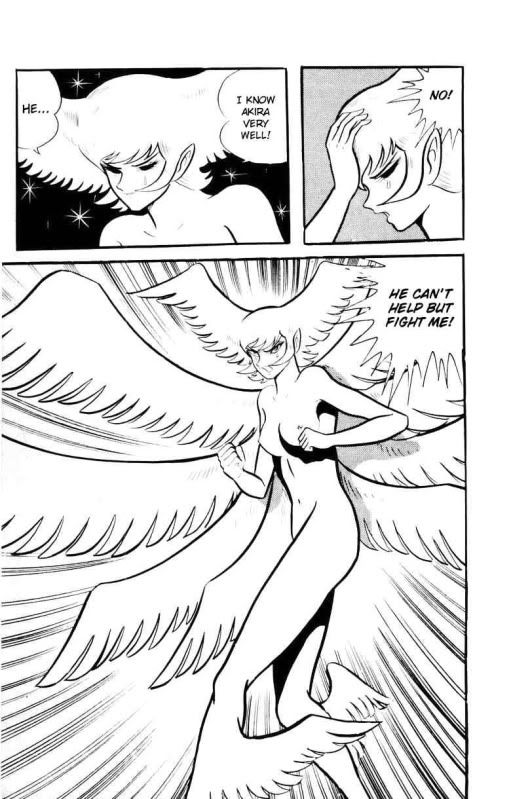 Yeah. You read that right. Satan's a Hermaphrodite.
At first I thought "Perhaps a male homosexual attraction in a manga made in the 1973 was too much for them and they had to cover it up like this".
But maybe this is still a little extreme.
It's certainly weird.
The internet also demands I do this:
"IT'S A TRAP!"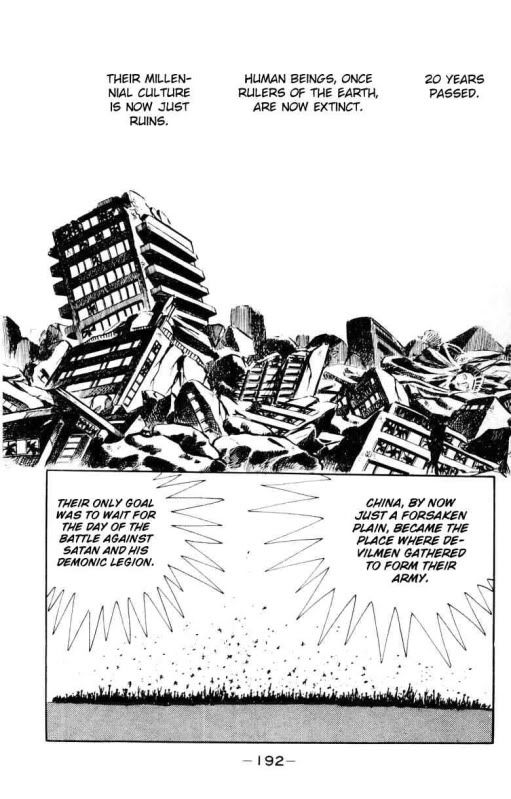 They gather and have a huge battle, but it's covered only briefly.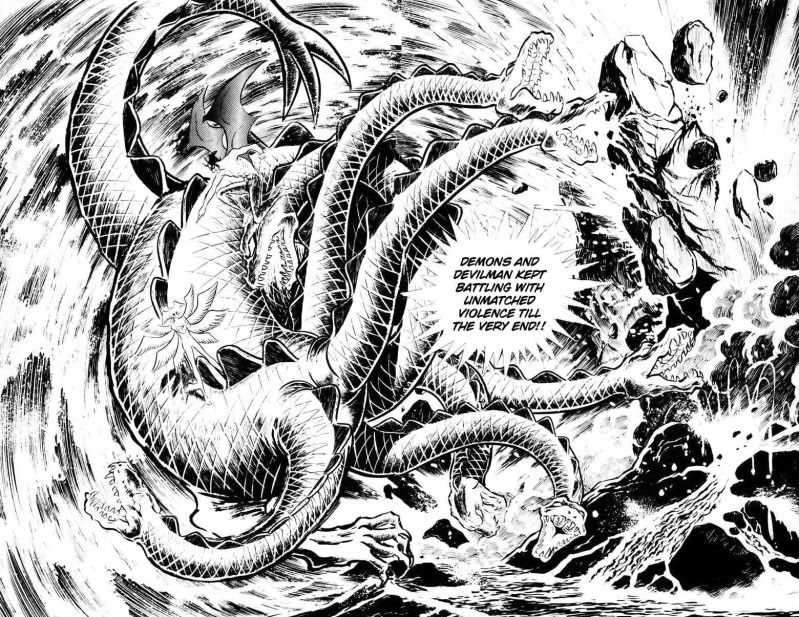 Also, the god-thing moves.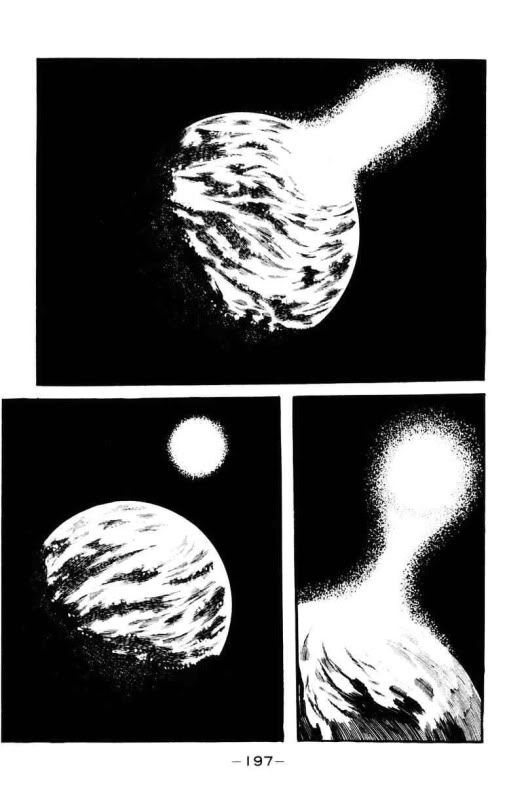 After the battle, Ryou ans Akira lay on a shore somewhere on the desolatae planet once called earth by the now extinct apes that crawled upon its surface.
Watching the moon.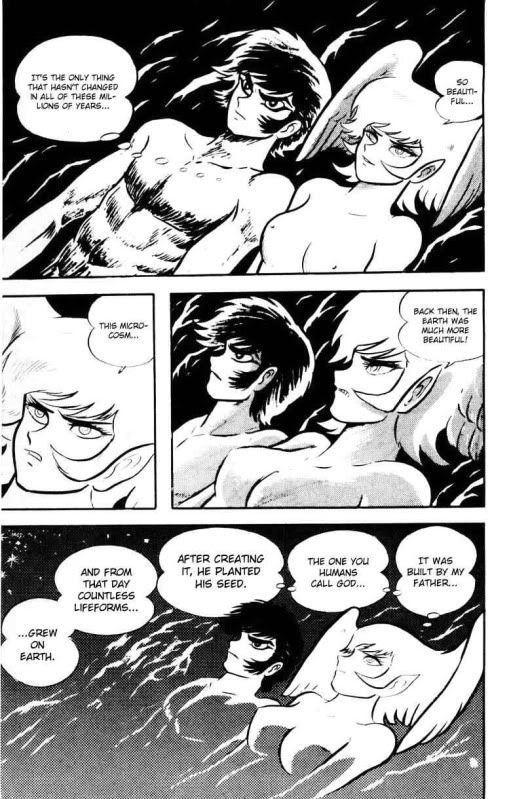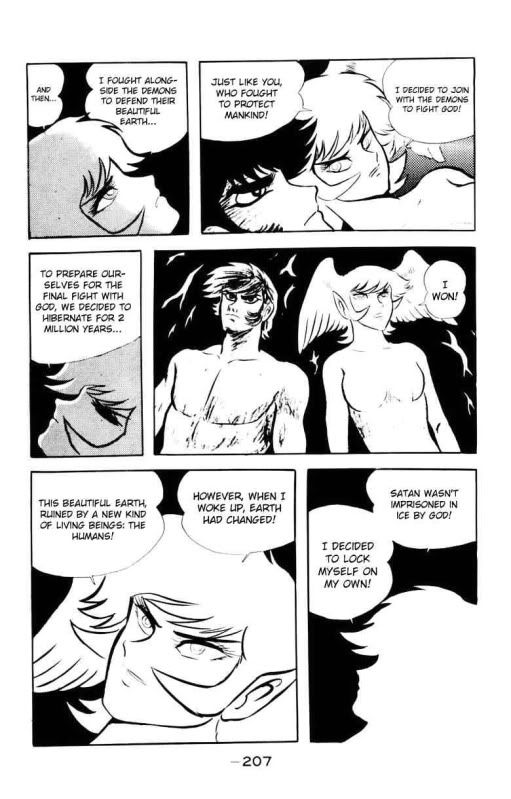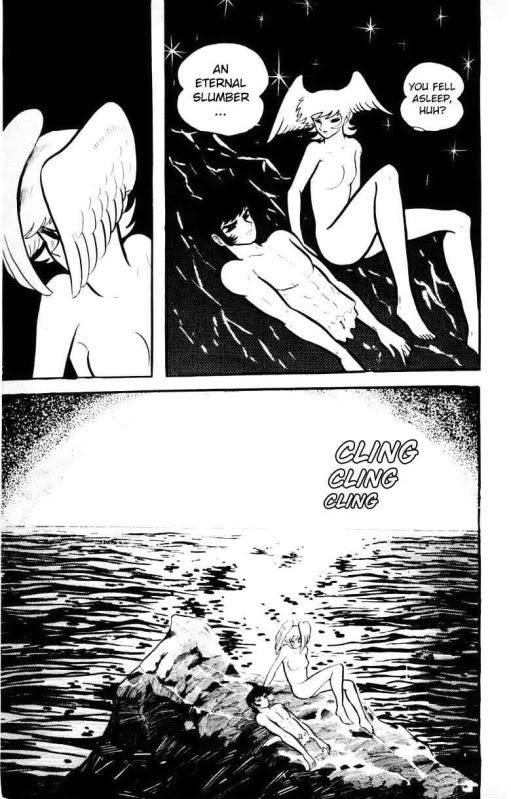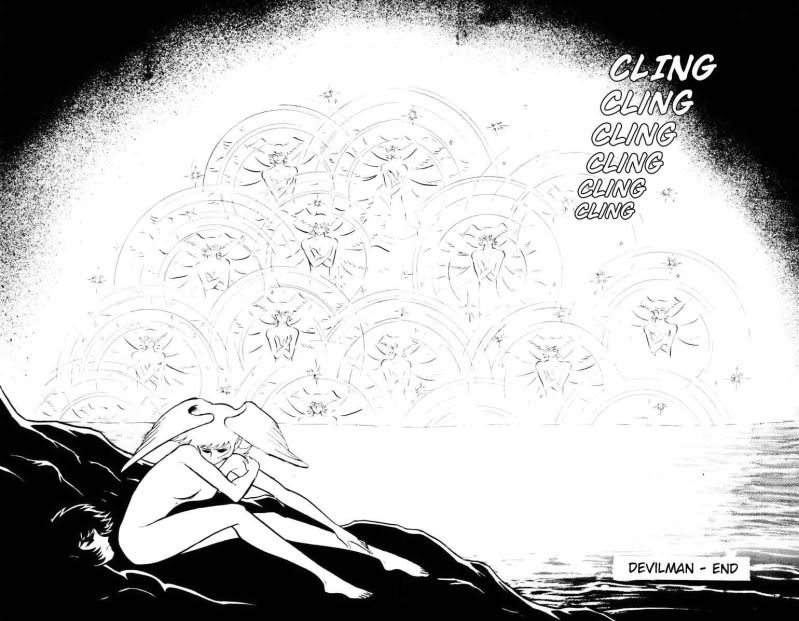 And that's how it ends. There have been other stories told using Devilman and set int he same world, but this is the one that started it all.
And helped build the iconography for End of Evangelion.
This the only way to end it is to link
this
.