Once again, I inflict my work upon you!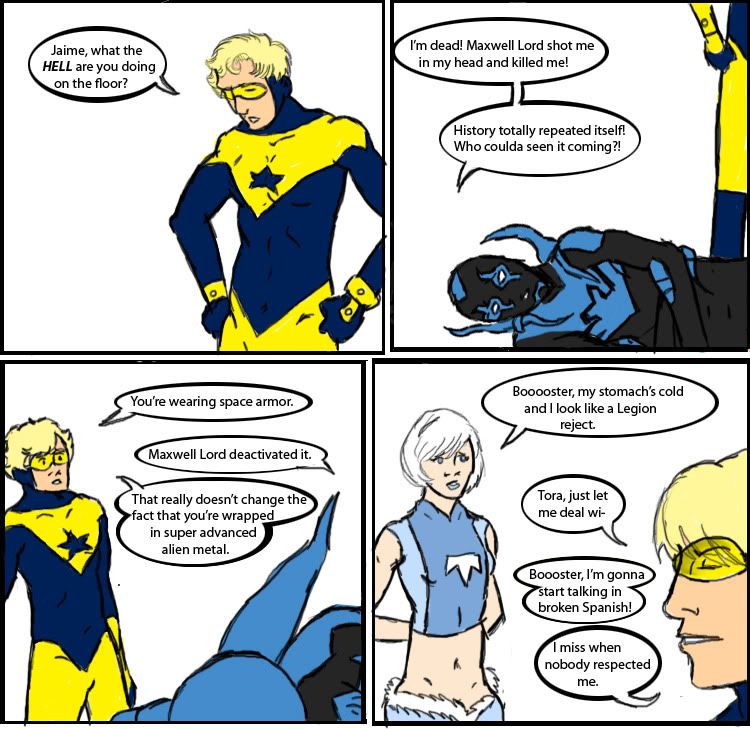 ...this pretty much sums up my relationship with JL:GL. There are bits of it I like and other bits...
...not so much. Not thrilled with Ice's new costume.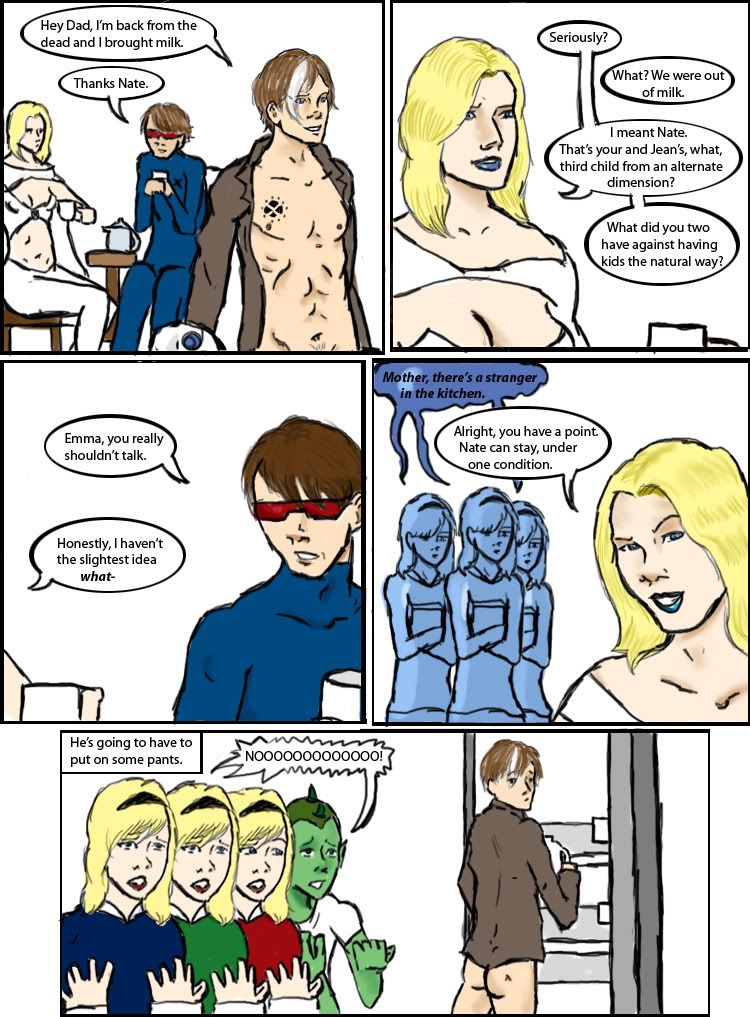 I was gonna do actual backgrounds for this one, but then I didn't. Oops.
This is one of those things were I had two or three okay jokes and I ended up using them instead a single good joke. Huh.
I kinda love Nate Grey. It's so neat that he's alive again. Scott needs a kid at home now that Rachel's up in outer space.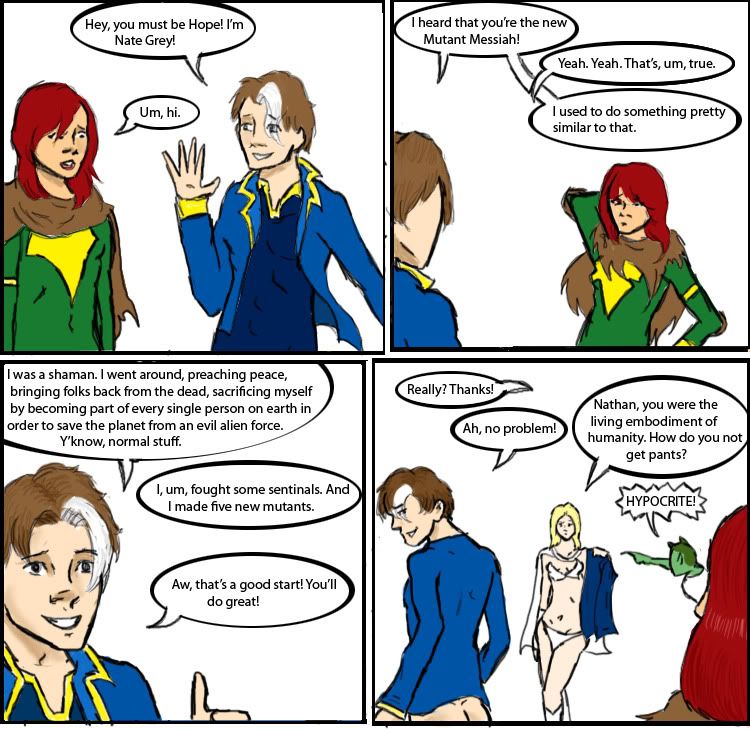 Yep, another Nate Grey piece. Yep, kept pretty much the same exact punchline. Felt like I coulda done more with this, but whatever. It didn't feel right having the ending be Nate making Hope feel bad about how relatively little she's done as the Mutant Messiah, a role he filled back in the 90s. (They really played up the Nate=Jesus thing back then.)
No references, I just kinda cranked it out.
What's up with Nate, anyway? Have we seen him post-Dark X-men?
For more of my stuff, check out my deviantart account. Also, a friend of mine and I do video reviews of comics, check them out.
http://magickmaker.deviantart.com/
http://www.youtube.com/user/freerangener
dity