stolisomancer posting in

scans_daily
If
Heroes for Hire
is Marvel's answer to
Birds of Prey
, it's important to note that it's only an answer to certain very specific
parts
of
BoP
, when Oracle or somebody stepping in for Oracle was acting as a power broker. When I think
BoP
, I honestly think of it more as a romantic comedy between Canary and Oracle, and I doubt I'm alone on that.
Heroes for Hire
is definitely a spin on Oracle herself, but not necessarily on
BoP
.
The big twist of the series, which has been well-spoiled up to now, is that Misty isn't actually world-saving from her workstation of her own violition. She's actually under the direct control of long-time Marvel part-time villain the Puppet Master, who's gotten hold of some new technology from a mysterious benefactor.
Heroes for Hire
#3 was about Paladin figuring out something had gone wrong. #4, "No Strings," is a spotlight issue on Misty herself.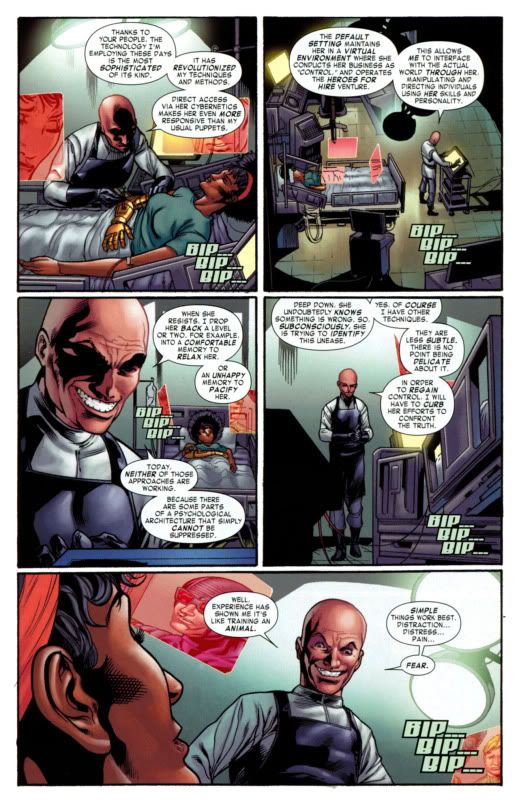 Not a lot of people use the Puppet Master anymore, and when they do, it's about a fifty-fifty chance that he'll ultimately be defeated by Alicia Masters showing up and telling him to knock that shit off.
Whenever he
does
show up, though, he's always got that creepy Kirby grin in
some
capacity.
Anyway, Misty is in an induced coma in a hospital bed somewhere, while Masters uses her to manipulate various unaffiliated heroes. The "fear" trigger he's using right now involves her phantom pregnancy (while I really hate that they did away with that so sloppily, Abnett, Lanning, and Van Lente are at least dealing with the fallout from it), and a repeated dream image of Misty chasing a lost little boy. It's not working.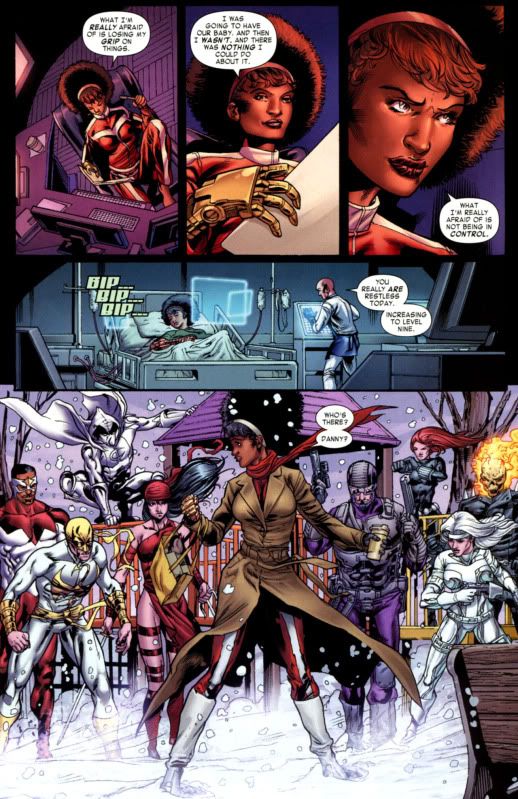 Masters turns up the gain, Misty winds up in a fight for her life, and she actually manages to find the little boy.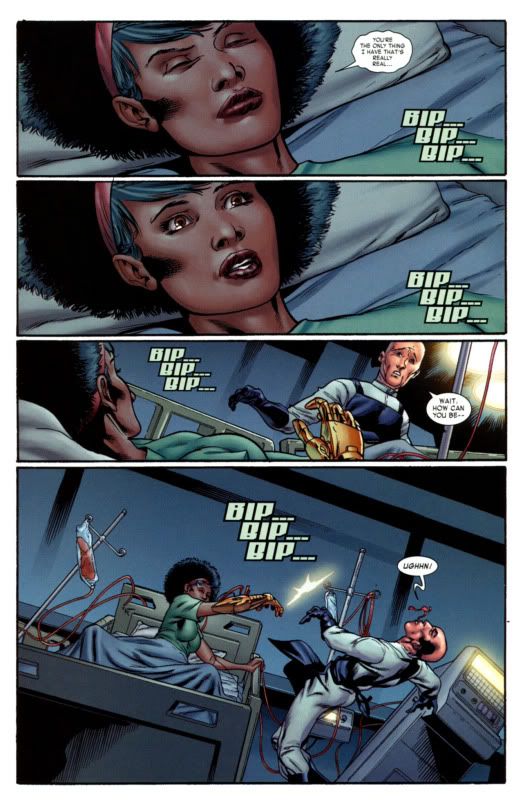 I've always thought Misty was pretty awesome, and this is the latest example of why: while it took her a few months, she managed to break free of the control of the MU's original manipulator
by herself
. That puts her in a class all her own.