| | |
| --- | --- |
| Entry tags: | char: batgirl/oracle/barbara gordon, char: batman/bruce wayne, char: batman/dick grayson, char: black canary/dinah lance, char: blue beetle/jaime reyes, char: booster gold/michael jon carter, char: catwoman/selina kyle, char: hawk/hank hall, char: huntress/helena bertinelli, char: manhunter/kate spencer, char: misfit/charlotte gage-radcliffe, char: robin/red robin/tim drake, char: spoiler/batgirl/robin/steph brown, creator: gail simone, creator: inaki miranda, publisher: dc comics, title: birds of prey |
Everyone who read last month's issue remembers the horribly fake death of Oracle helicopter explosion scene. This issue doesn't waste too much time making it clear she was just faking it.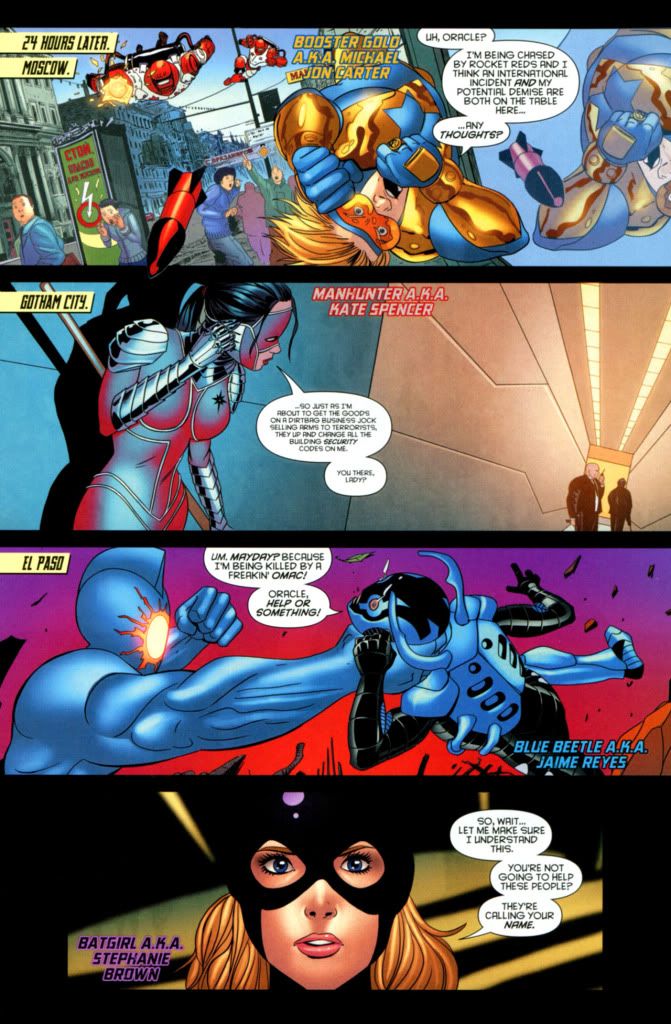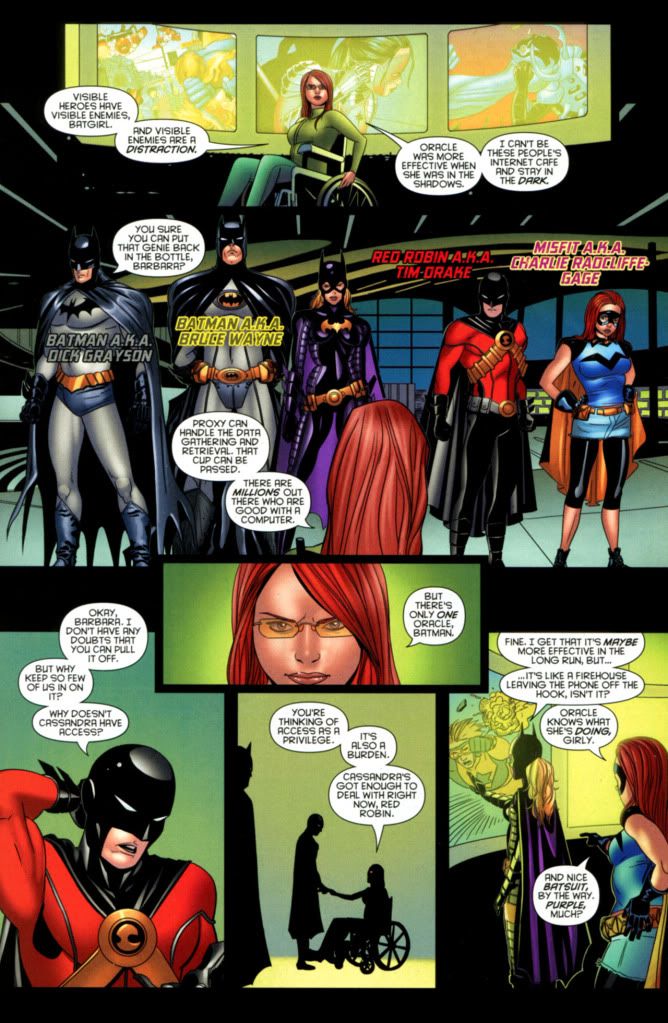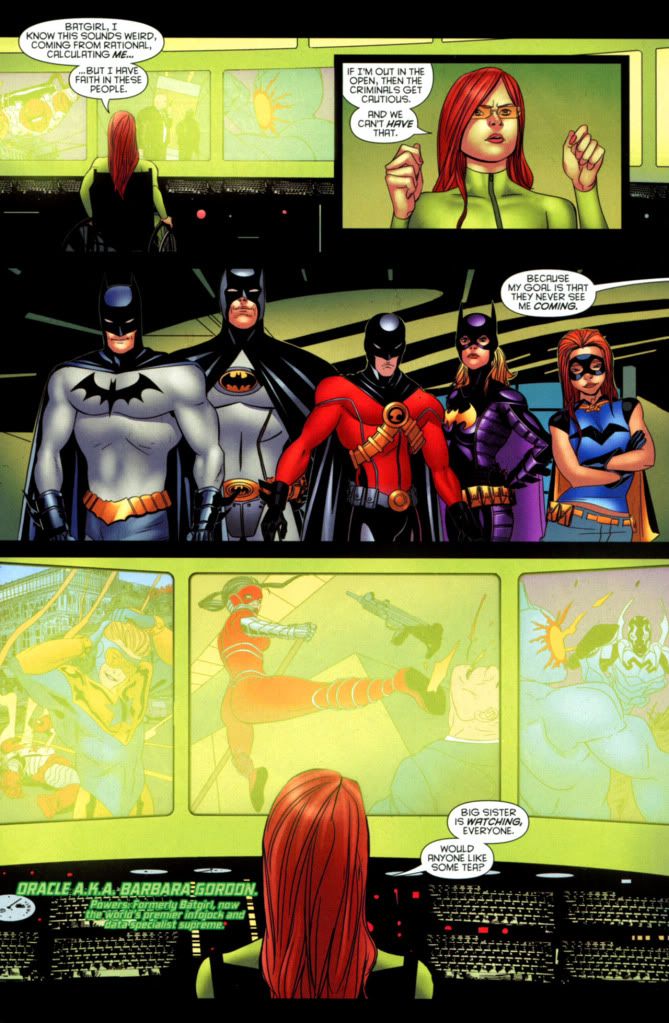 Apparently Babs is responsible for some of the really annoying events that have happened in Generation Lost so far, insofar as she could have stopped them, but choose not to. Thanks a lot, Oracle.
Catwoman stops by to see Hel and Dinah for the sole purpose of making it clear she's not fooled.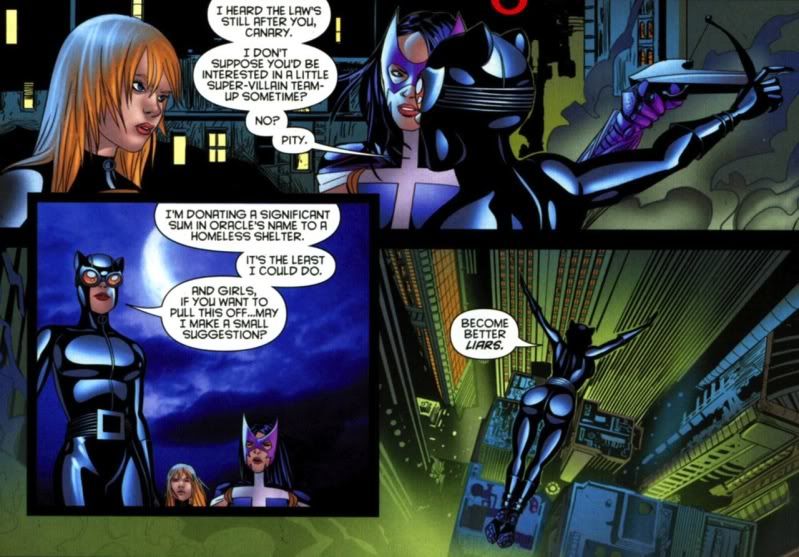 ---