proteus_lives posting in

scans_daily
Greetings True Believers.
Here is part three of my X-Men: Magneto Testament mega-post.
Warning: this post might not be safe for work because of scenes of the Holocaust.
Max has arrived at Auschwitz and now must survive. I've included a scene that another poster described as "One sentence explains .... well, everything." I agree.
Max has arrived at the camp. During the induction process he runs into Herr Kalb, his old teacher. Kalb is a worker there now and warns Max to say he's eighteen and he wants to work.
Then he is "processed"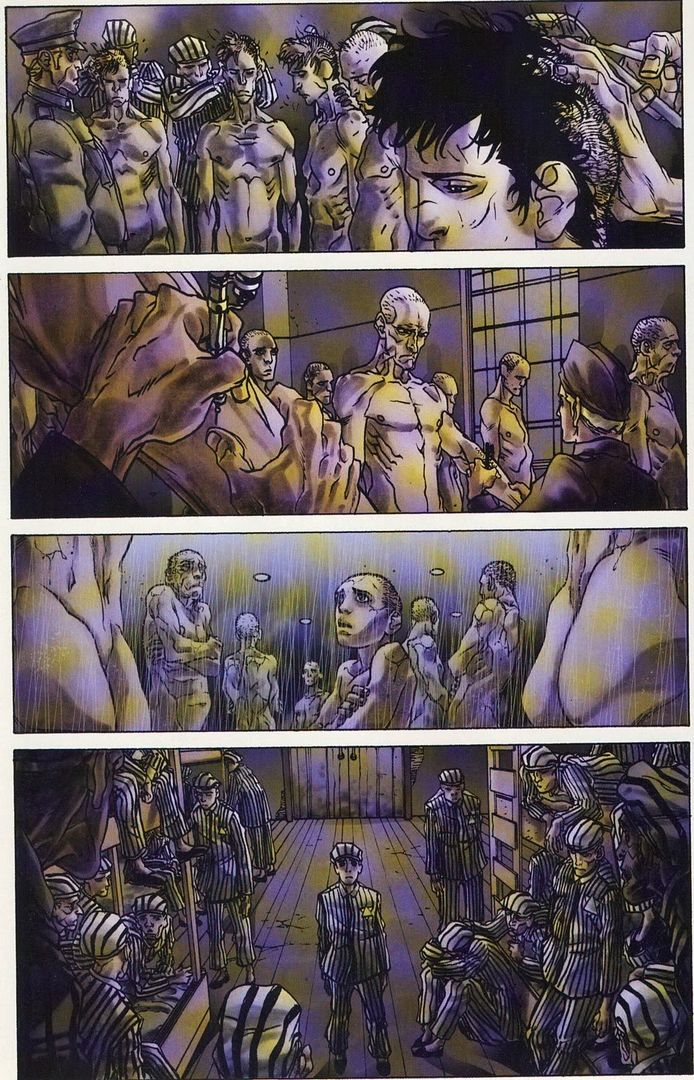 Max survives and tries to help others his age but to no avail. He runs into Kalb again who gives him a warning, "But there's no place for heroes here, Max. God himself turns his face from us. So listen closely, now..." Kalb is with the Kanada Kommando. They sort the belongings of new arrivals. He warns Max about the camp. "They'll kill you if you break the rules...but do everything just as they say, and you'll starve to death within a month."
Max continues to find and trade metals for food until the day a Kapo comes for him with a new work assignment.
Kalb and Max join an officer and a group of new arrivals.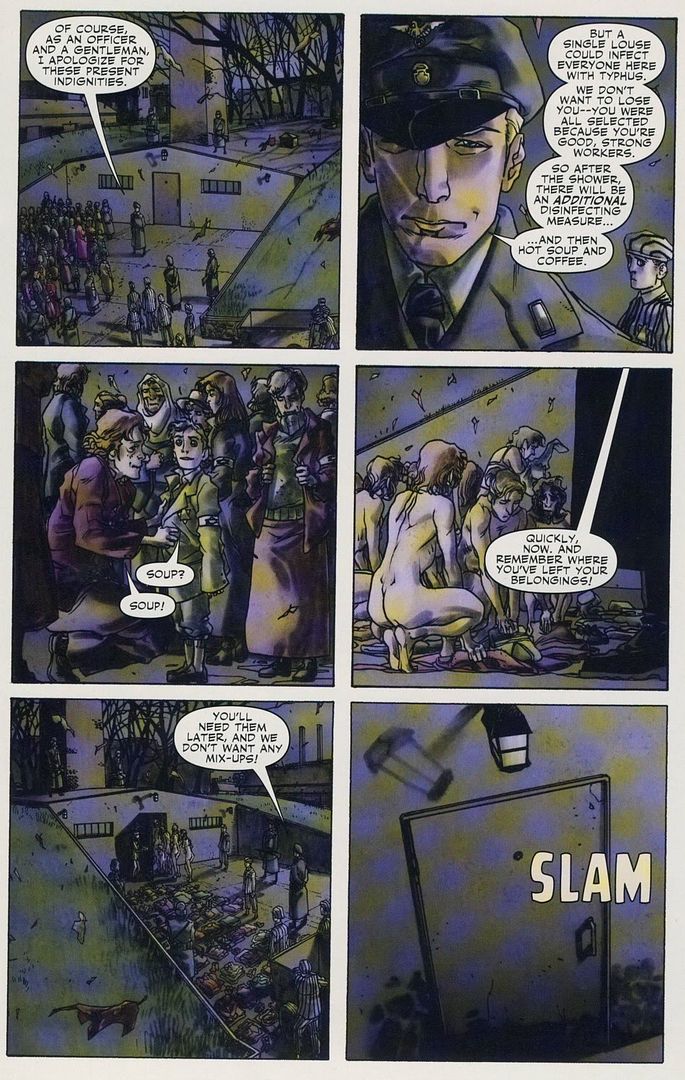 Max and Kalb load up the clothes in a cart.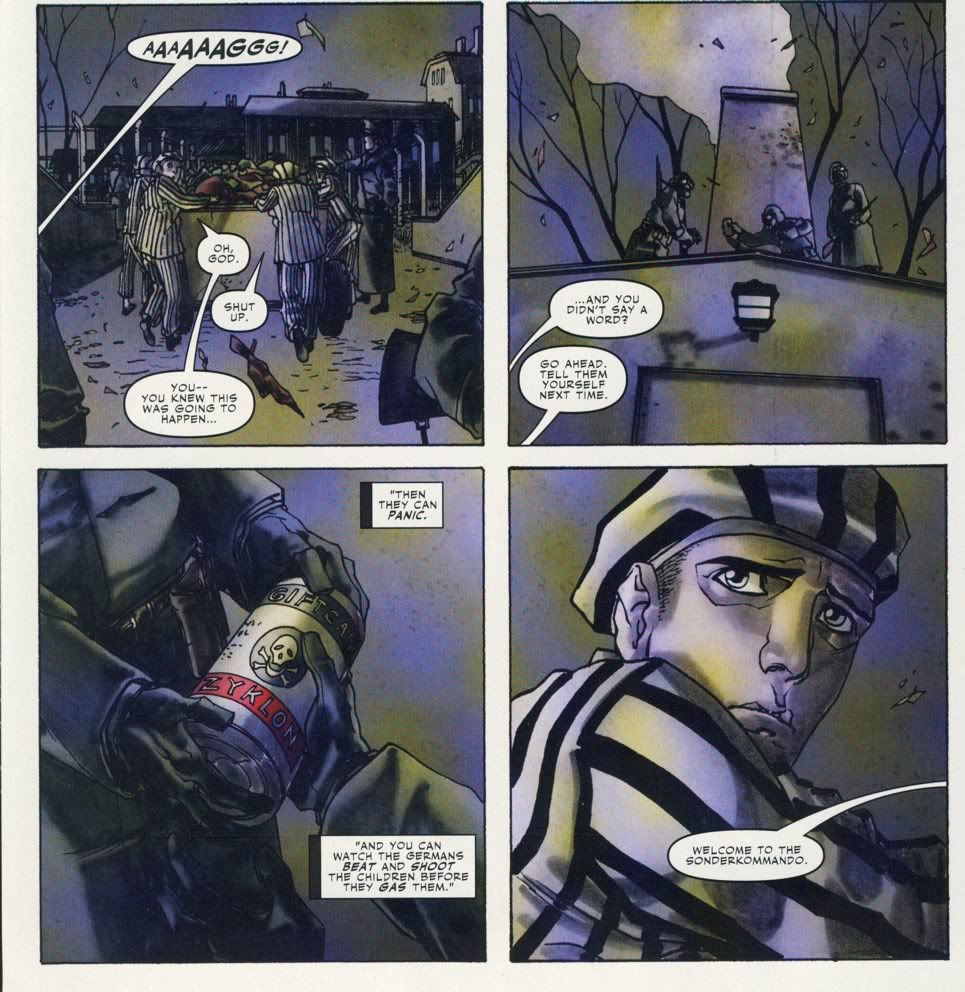 http://en.wikipedia.org/wiki/Sonderkommando
Max is reeling from this. Kalb tells Max he'll get him out of the camp, no matter what it takes. Max is given a box of eyeglasses and shown to a room.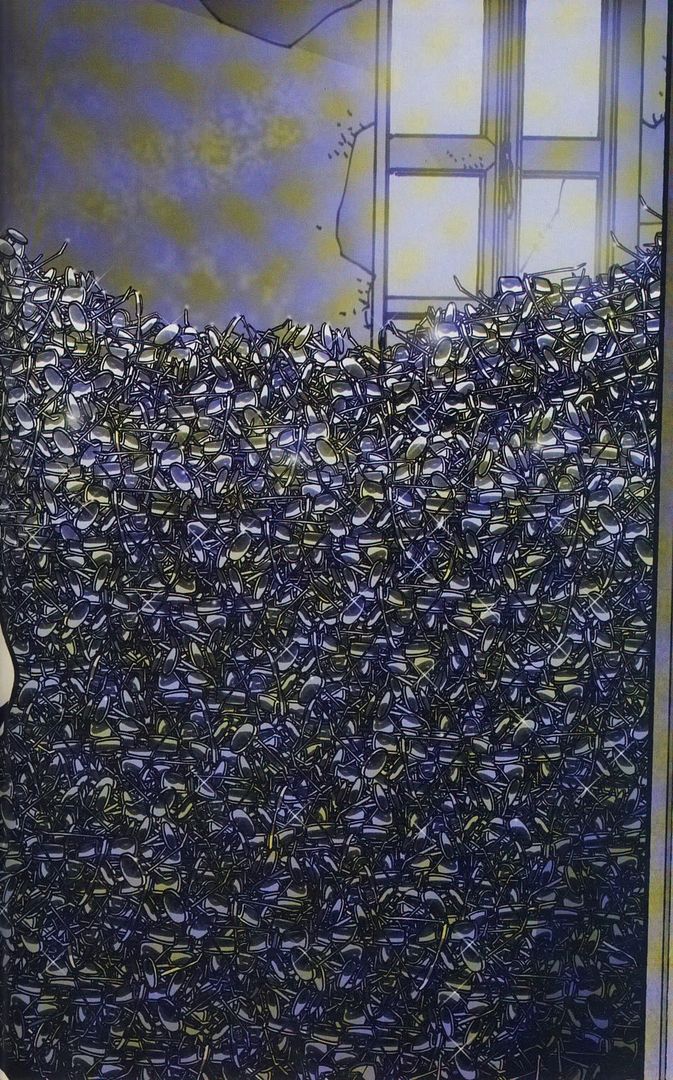 These pages are the ones I mentioned up the cut.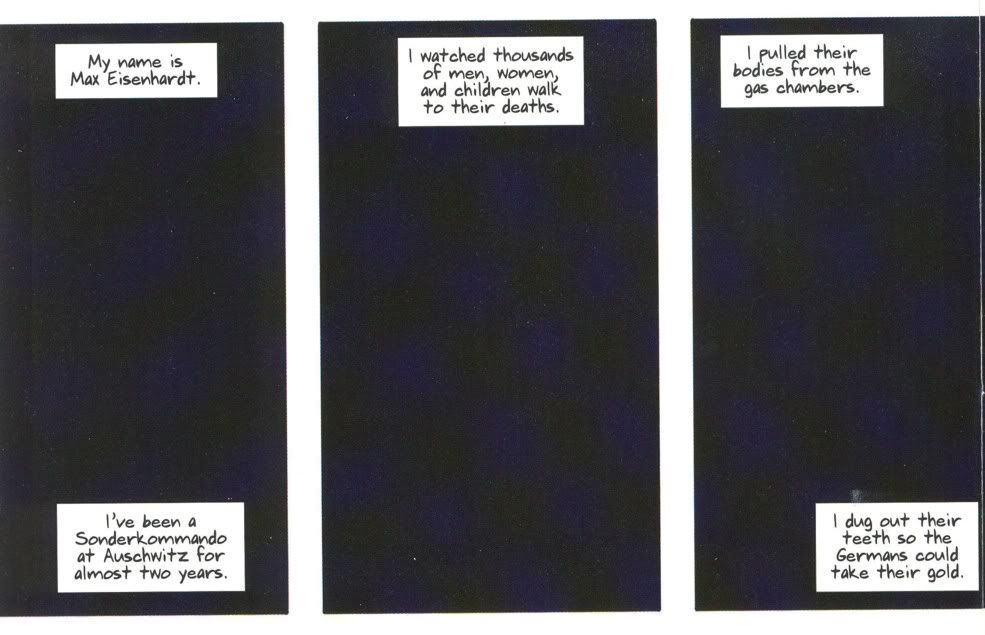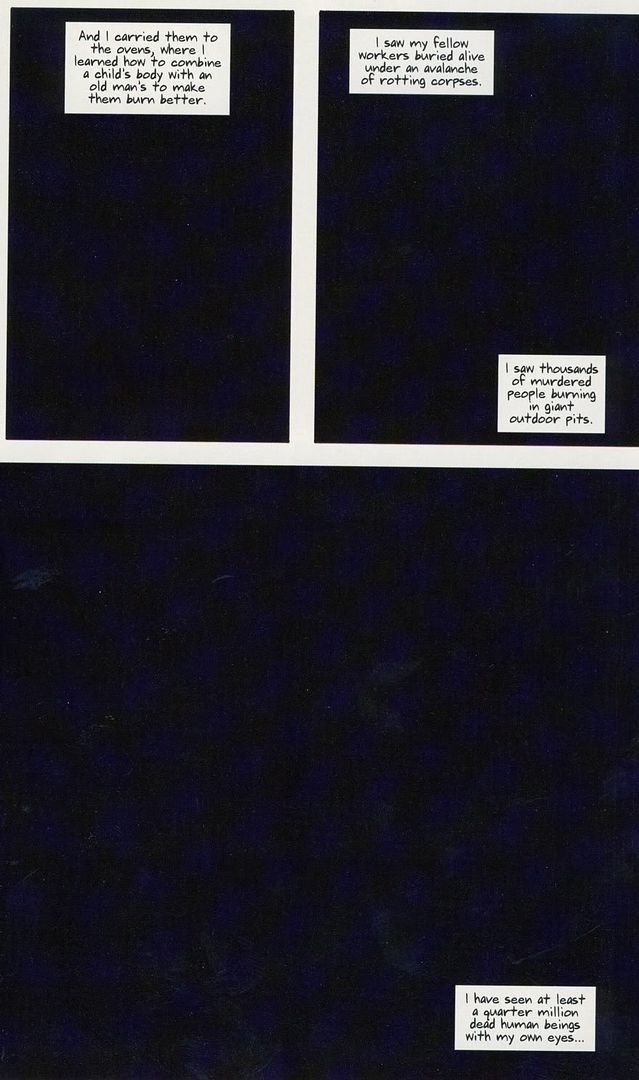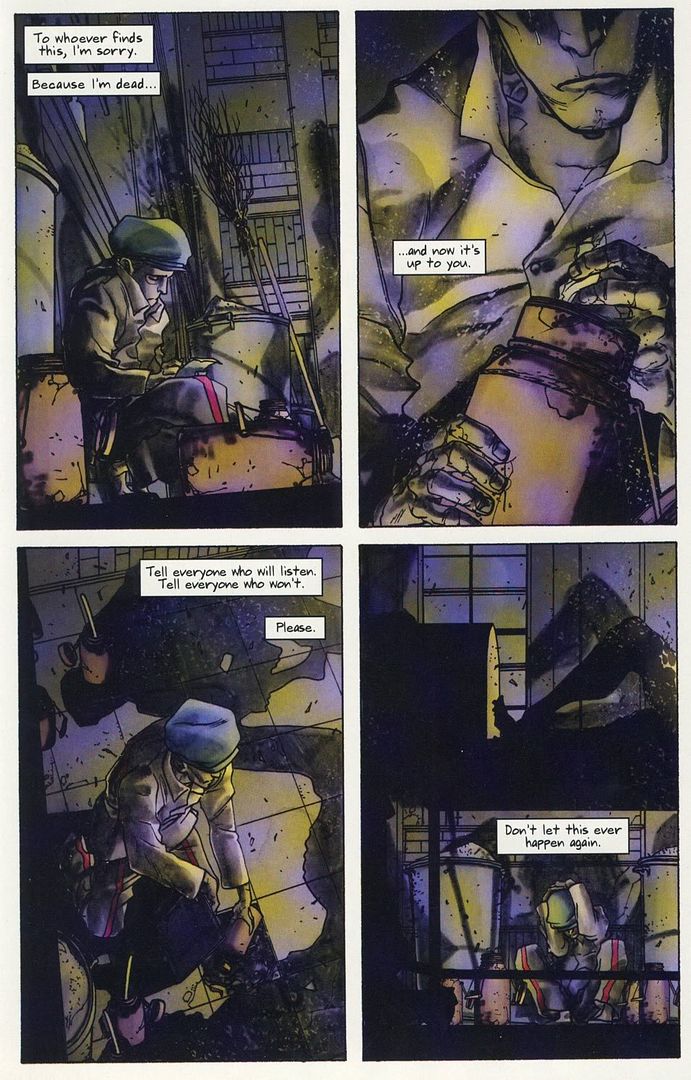 In line for work, Max walk toward the fence-line, which is a common suicide method in the camps. If you go to the fence, you'll be shot. As he approaches he sees something start to shine and he sees....
Magda.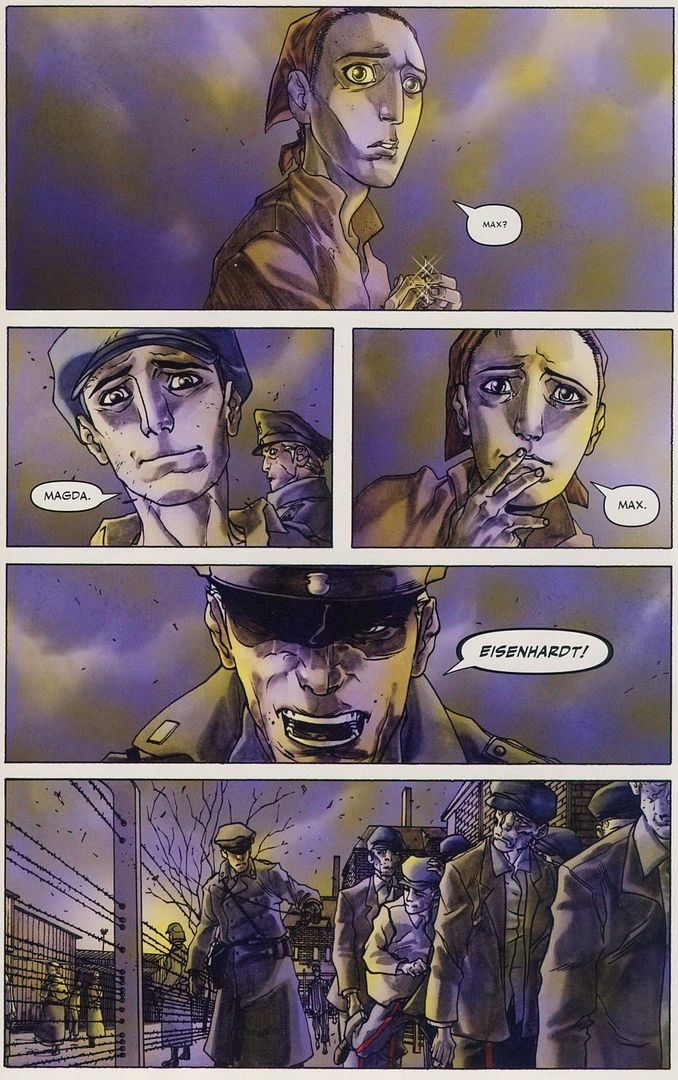 Max walks away saying her name.
Next, the conclusion.