| | |
| --- | --- |
| Entry tags: | char: batman/bruce wayne, char: blue beetle/jaime reyes, char: booster gold/michael jon carter, char: captain atom/nathaniel adam, char: fire/beatriz da costa, char: ice/tora olafsdotter, char: rocket red 7/gavril ivanovich, char: skeets, creator: joe bennett, creator: judd winick, event: brightest day, title: justice league: generation lost |
Four scans below the cut.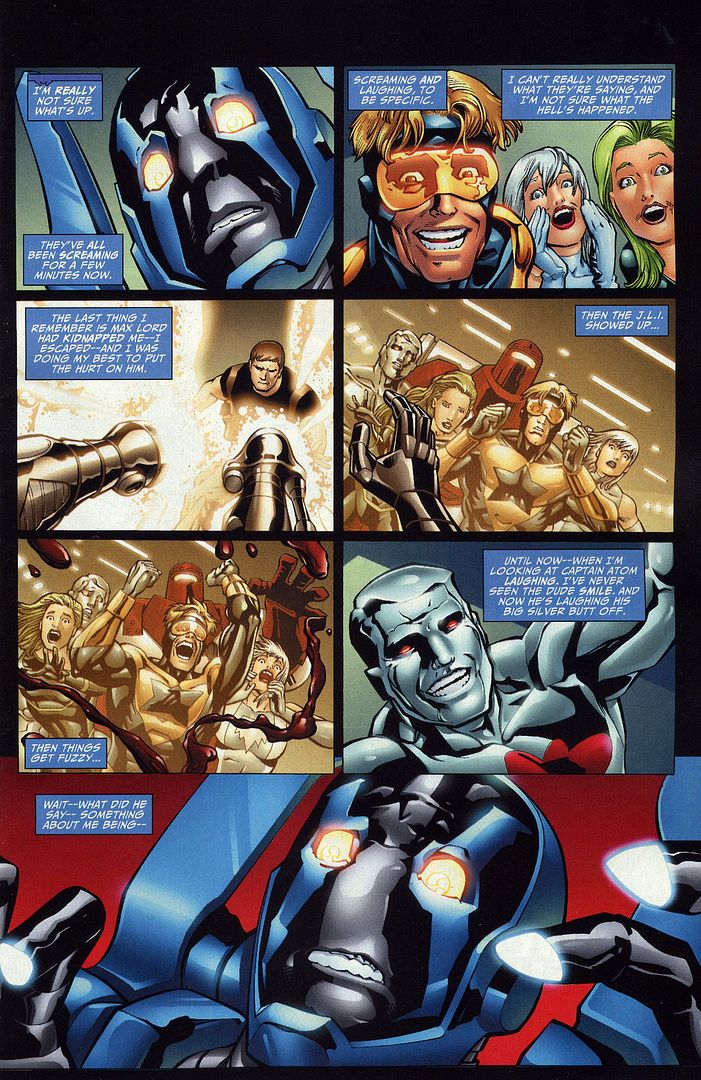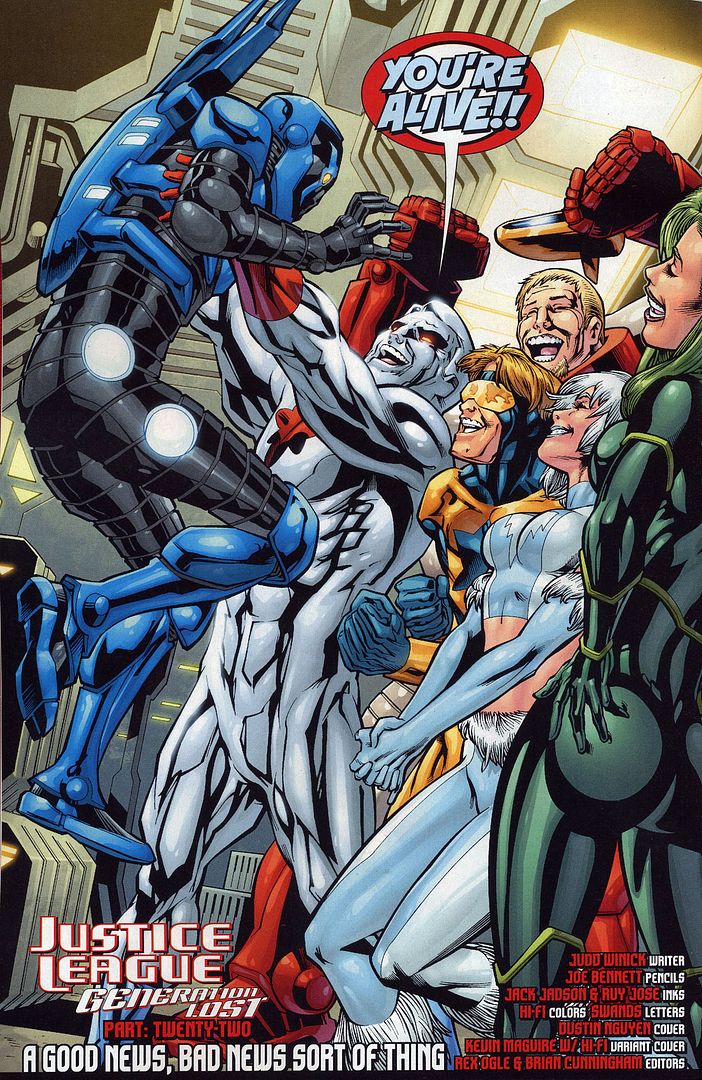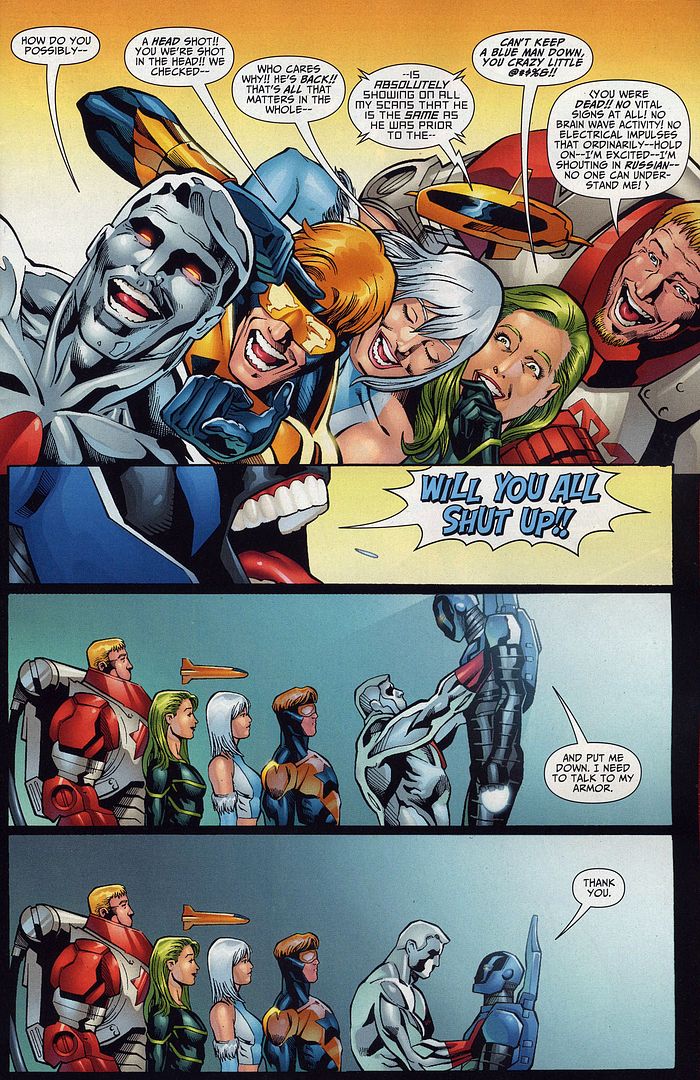 And then Kara arrives with Batman, and they talk about how they need to go save this Wonder Woman person that the world seems to have forgotten.
Gavril is always wanting to be helpful, so......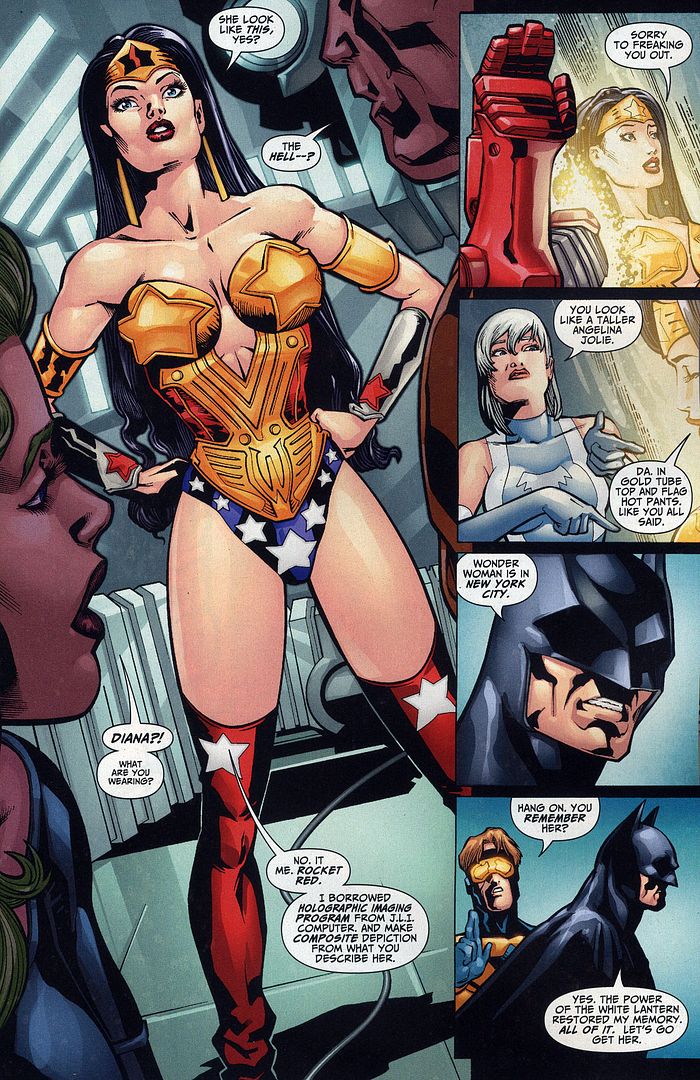 Seriously, I'm going to be so bummed out if this title/team just shuffles off into nothingness after Brightest Day concludes. :(
---