proteus_lives posting in

scans_daily
Greetings True Believers!
I had a brain-wave today and I realized this comm was missing something. The epic first encounter between Deadpool and Bob, Agent of HYDRA!
Bob is one of the most awesome characters that ever awesomed.
One of the things that DP often has going for him is an awesome supporting cast and Bob is one of the greats. If you're unaware of his existence, click I say! For your own sake!
"Bob is brave and noble. Like a steed."
Alex Hayden(Agent X) has been kidnapped by the forces of HYDRA! So Outlaw and Sandi from Agency X need the help of Deadpool and Weasel to to save him!
One tiny problem...
(Deadpool once shrunk the Rhino and kept him a hamster-ball. The Rhino just got his revenge and shrunk Wade back. They're still working on a way to fix him.)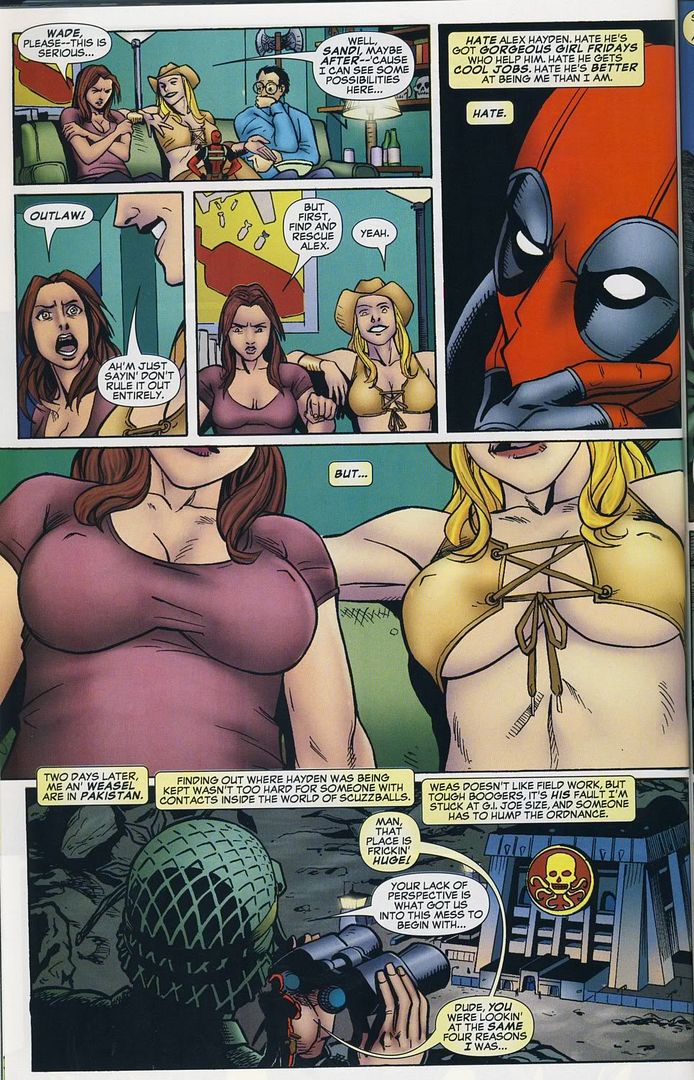 Outlaw has been shown before and since to have a freaky thing for the Wade-man.
Bob!
Deadpool opens up a thimble of whoop-ass on HYDRA.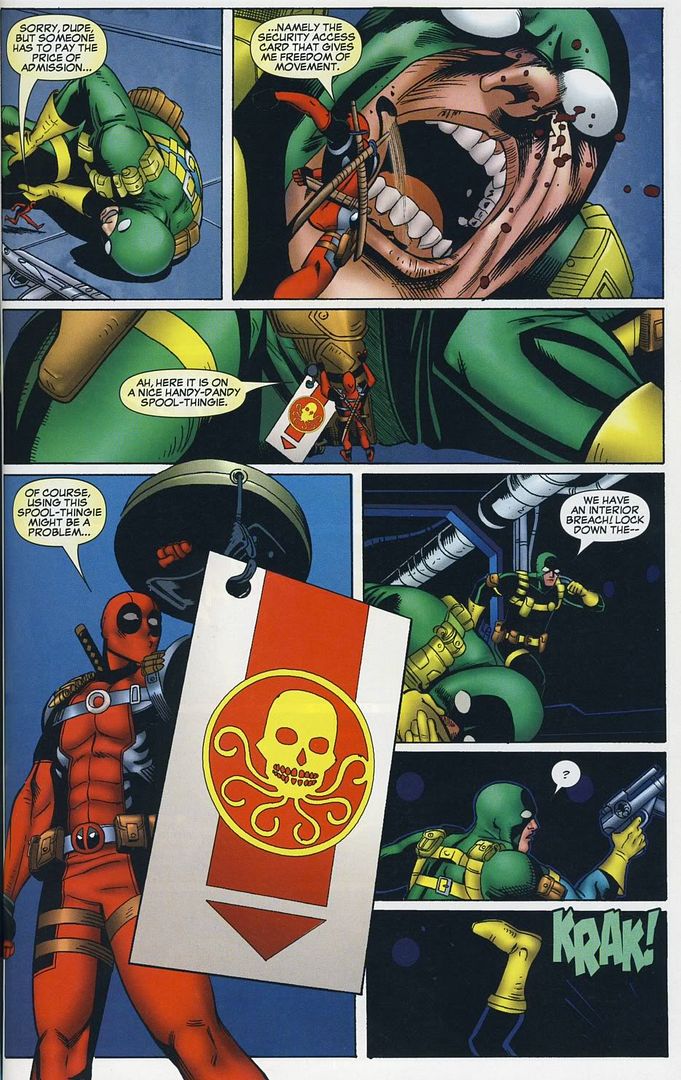 "You are tiny and cannot harm me!" Lulz! I've said that myself to many people.
Man-steed!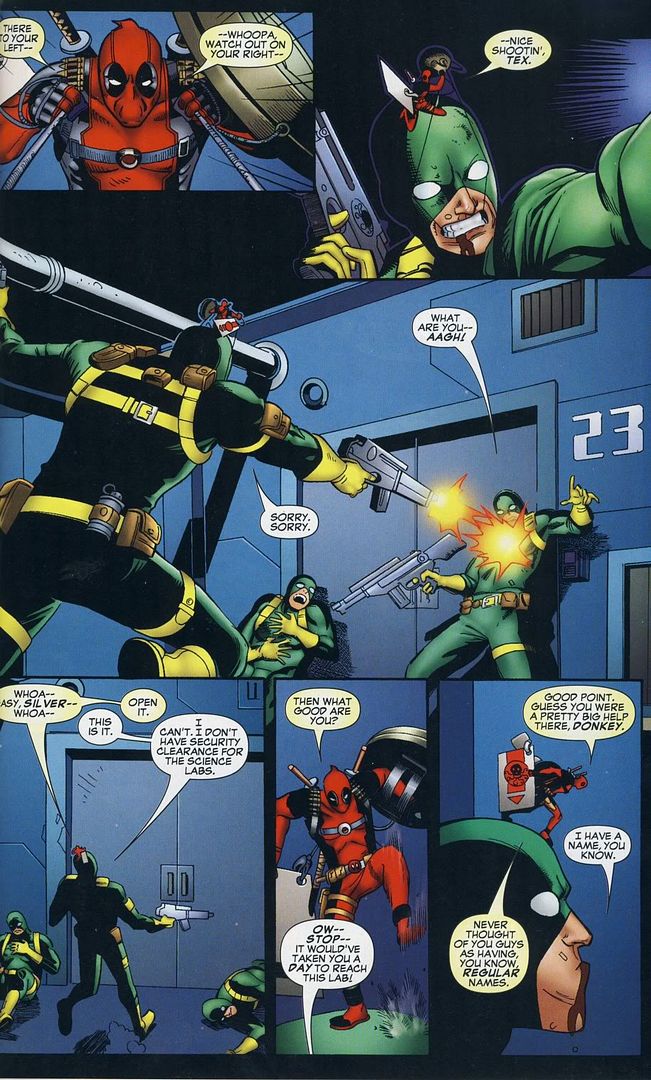 Wade gives us a wink.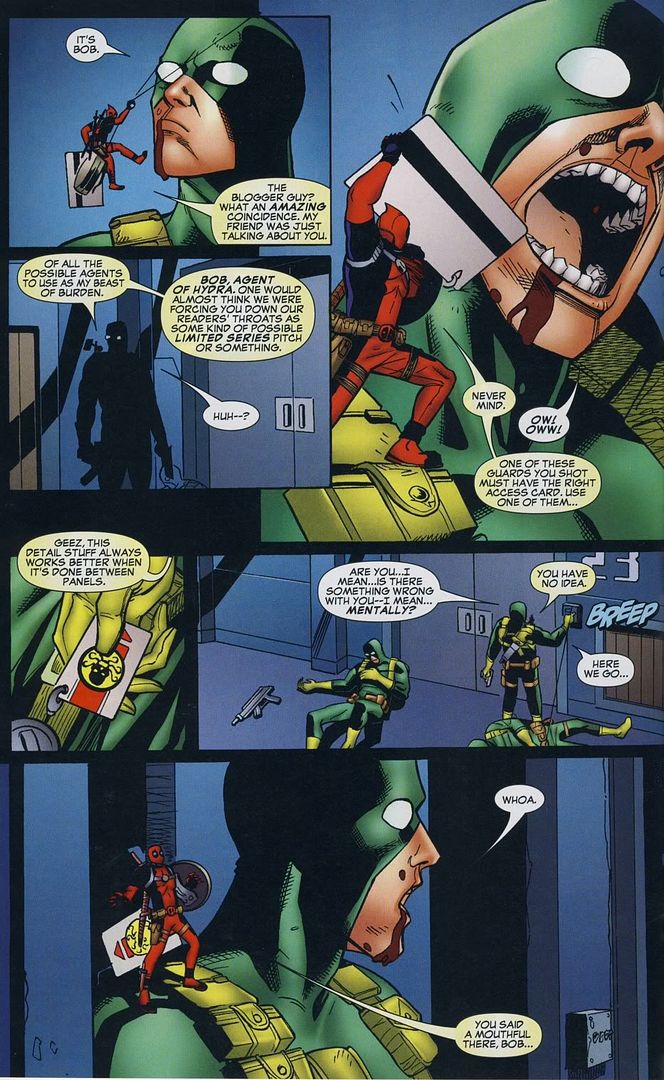 They find Alex who has been turned into a big Jabba the Hutt like figure due to HYDRA experimentation.
Wade forces them to use their Science! to re-big him. They load up Alex and head for the hanger bay.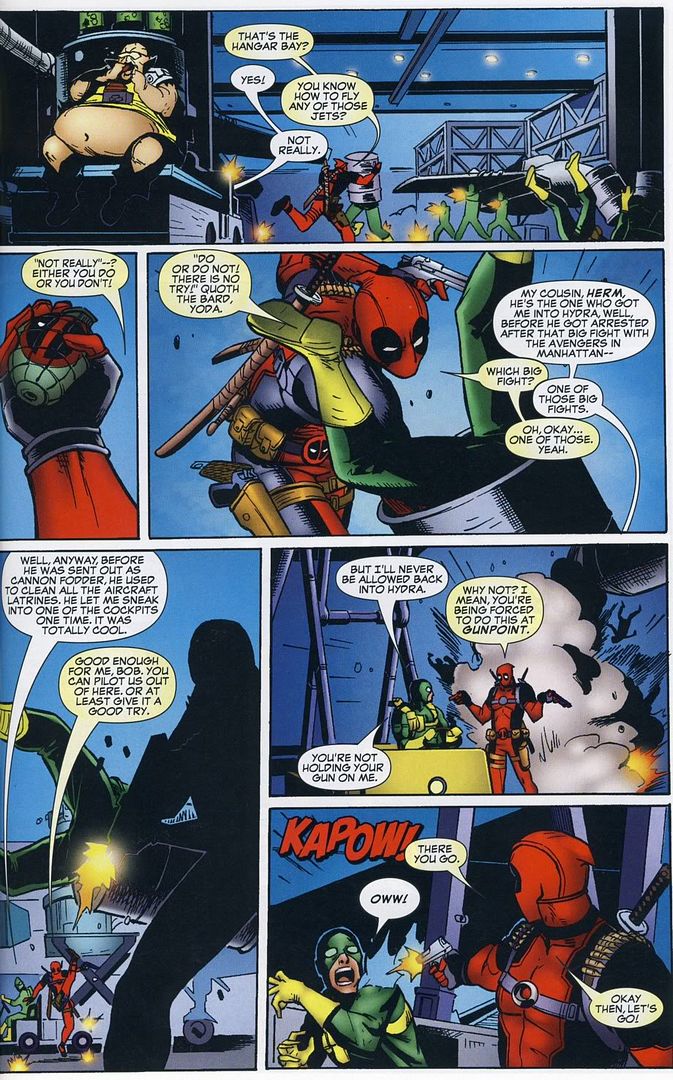 They fly off and forget to pick-up Weasel. Who promptly gets captured by HYDRA. Since Alex is on the bench, he offers DP a place at Agency X.
Wade keeps Bob as a pet. And takes him on missions like rescuing Sandi and Outlaw from T-Ray.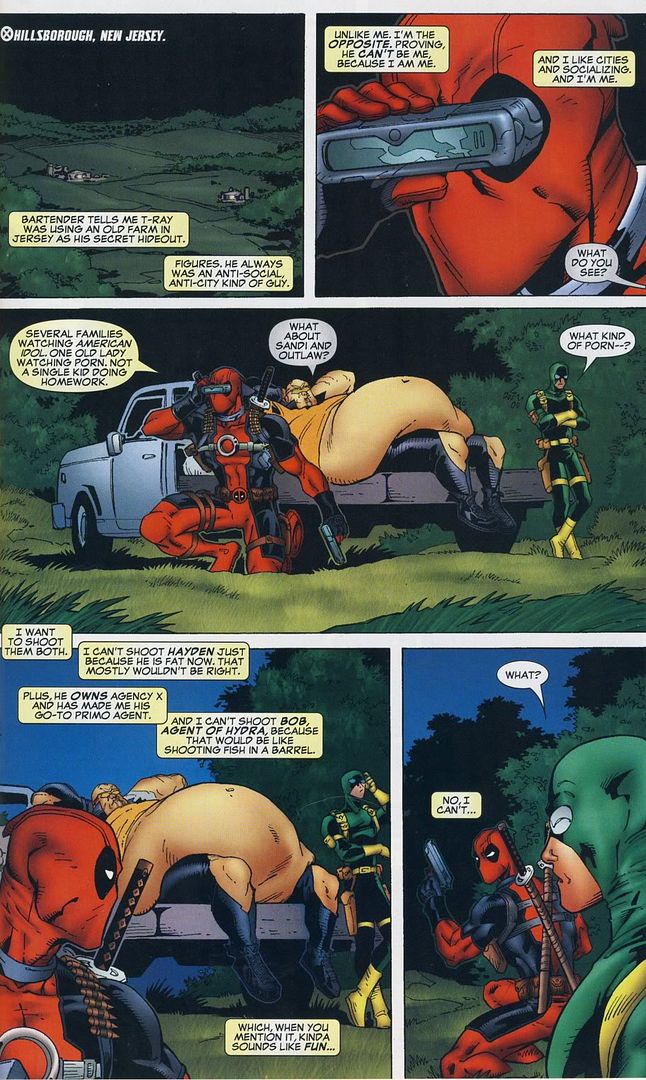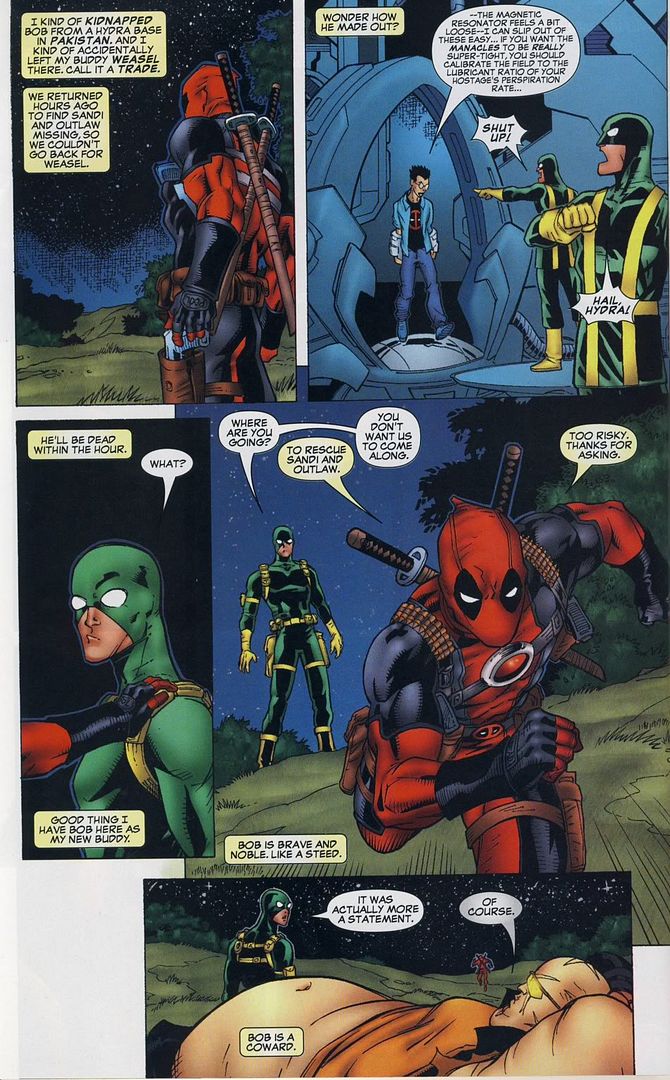 And everyone chills together.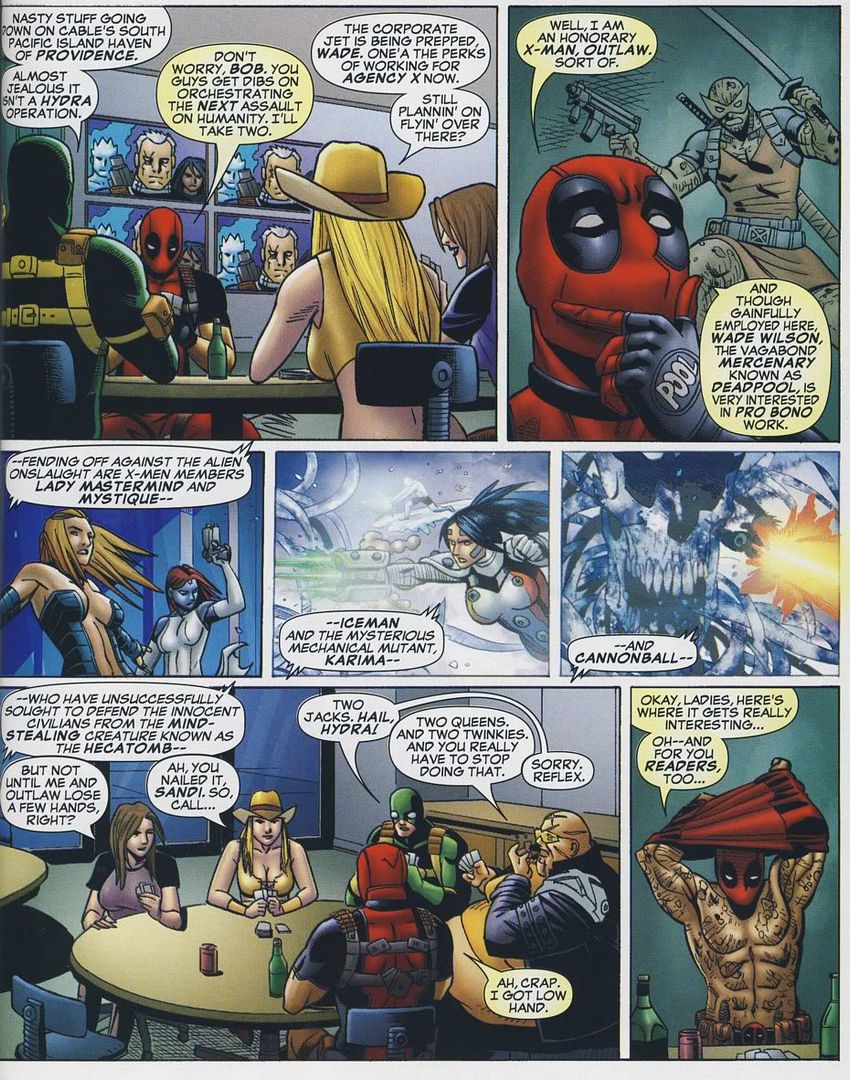 Bob is awesome. That is all.