sweettart1823 posting in
scans_daily
About 4-ish pages from The Walking Dead #83
Basically, last time what you missed since it hasn't been posted is Rick saying that the people that were in his house, Which was him, Carl, Maggie and Sophia, Michonne, Morgan (who died), that one lady and her kid whos names I don't remember, and Denise that one doctor, should all leave and get to safety. Obviously it was super dangerous and they tried that thing where he cut up one of the zombies and put it on themselves. Maggie said her and Sophia were going to wait it out and the rest of the group headed out.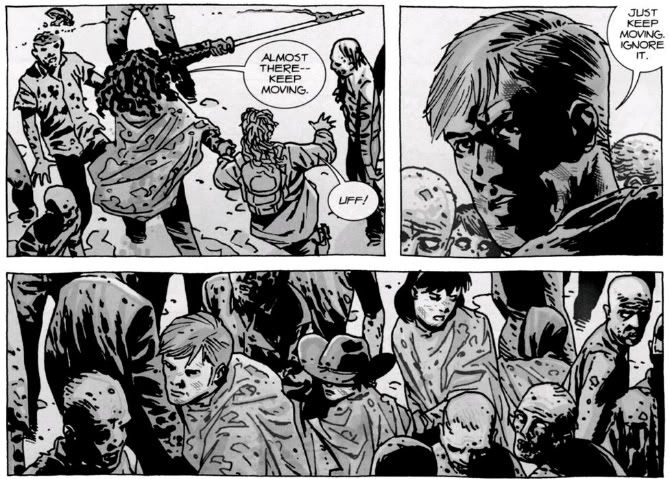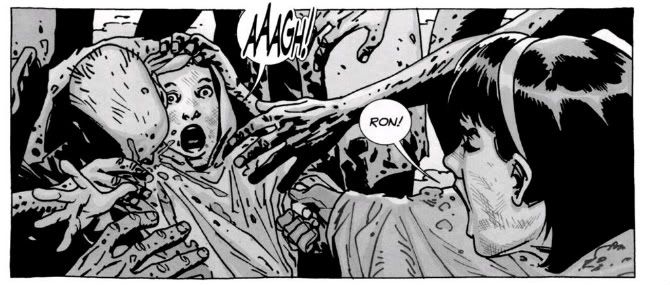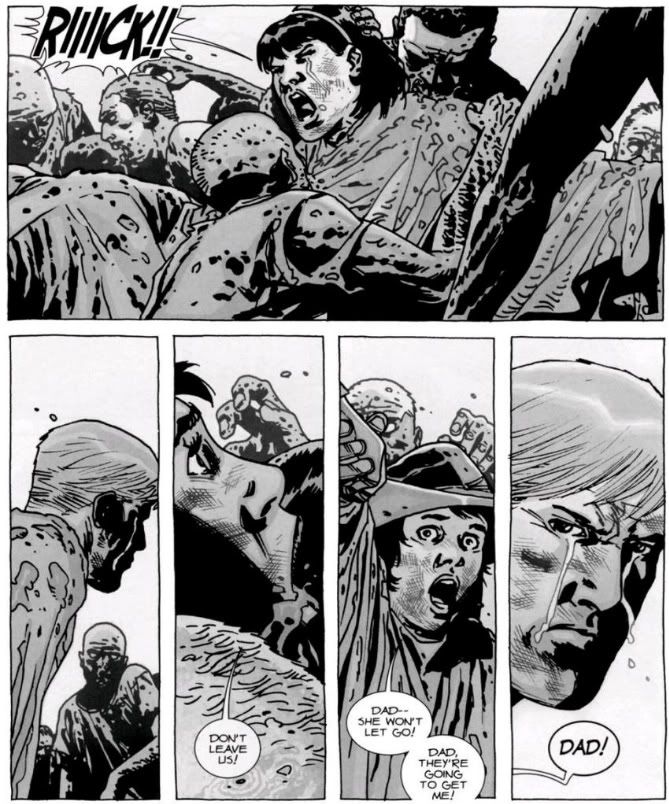 And then Douglas comes out shooting with a gun he was trying to kill himself with, but wasn't able to. And everyone is like "Stop Shooting! You'll attract more of them!"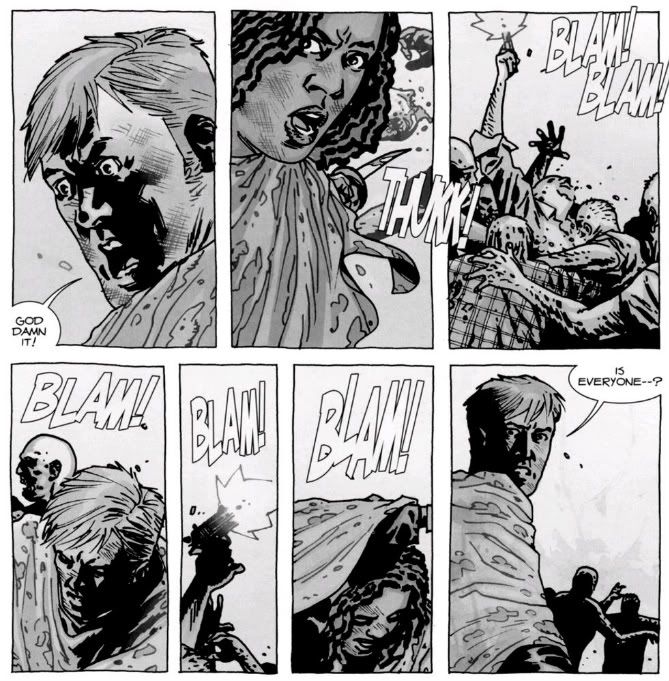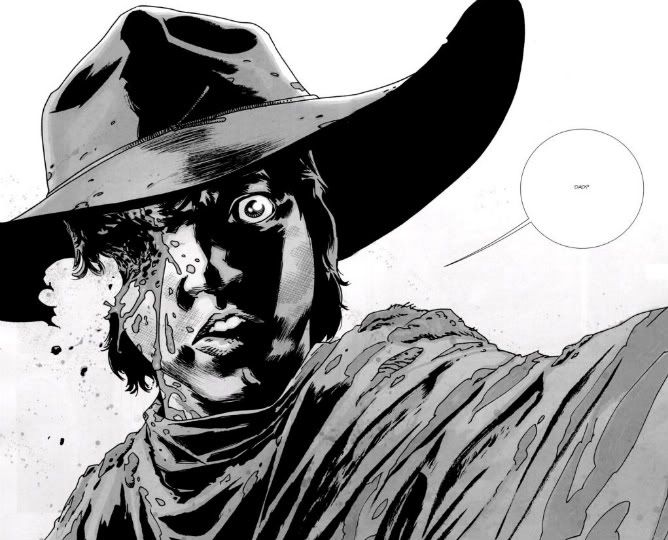 And he is still breathing, and as of now Carl is still alive, Rick grabs him and runs him off to the house asking Denise, who was able to get to safety before shit went down, and asks her to save his life.