Two Scans the explain ALOT
I have to say... this issue was EXCELLENT!
I will honestly say the last four or five pages even gave me a lump in my throat and brought tears to my eyes. I wanted to post so many more pages, but i decided on these. If anyone wants me to i will post more, or post them yourself! This, THIS was excellent. I really stuggled with this, i wanted to post the last few pages (as i said, it Really put a lump in my throat)...However,I decided on posting the part below, where Dr. Psycho explains what he knows because really that has been the big question on everyone's minds since this arch started. And if this issue is any indications.... "All will be well"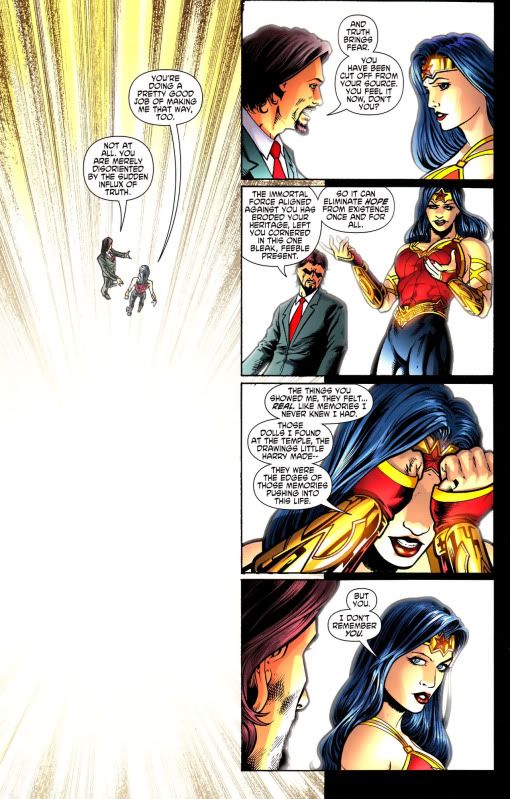 I skipped a page and decided to add this one because it actually made me FEEL for the perverse little bastard (if i am pushing it with the extra page let me know (If i could i would post the whole damned thing!!!!)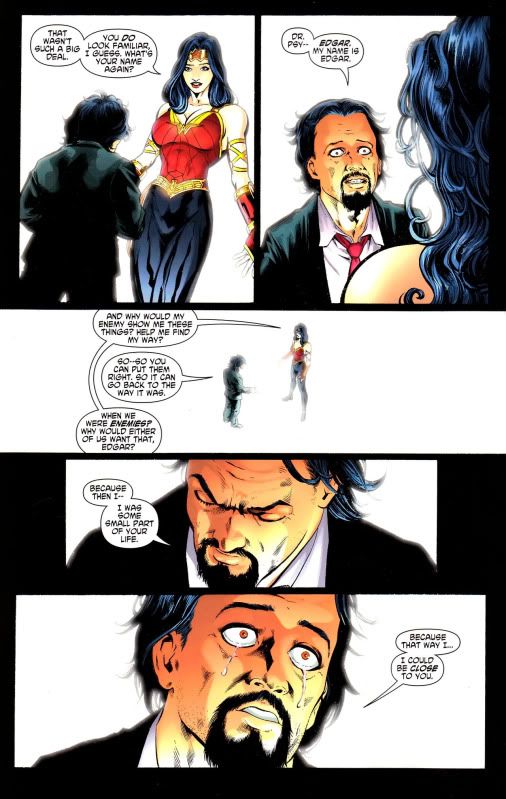 Talk!