kalindashepard posting in

scans_daily
First part is here
http://scans-daily.dreamwidth.org/2889348.html?#cutid1
One cover & 5 2/3 pages from Captain America 358.
First, the cover. Cap in a deathtrap, always a good start, and a good representation of the first third of the issue, all spikes all the time.
So our story picks up with Cap descending deep into a cavern below NYC, tracking the signal from an emergency beacon. He finds the skeletons of some Mole people, and then encounters a series of booby traps. He weathers a storm of flying spikes from every direction, barely avoids falling into a pit of lava, encounters two falling doors threatening to trap him (spiked of course) and manages to escape by the skin of his teeth from a room with a dropping spiked ceiling and a spiked floor.
When he finally gets past all the death and sharp pointyness, he encounters this tableau.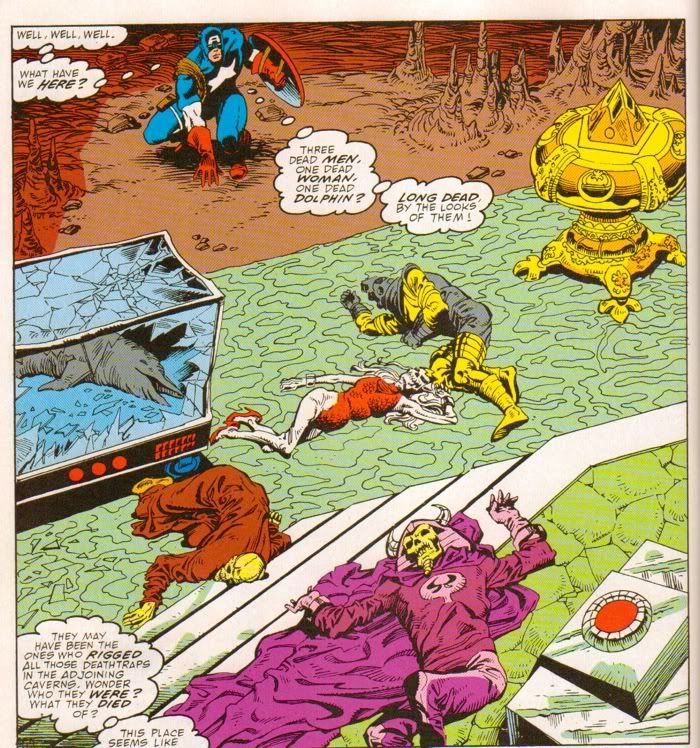 I had to post this single panel simply because this is never explained or referenced again in the story arc. Is it a reference to another event? Another comic? A set up for a future story? Anybody?
Anyway, moving on. Cap finds what appears to be a bottomless pit, with a hole far above it that seems to lead to the surface. He descends into the pit and finds this.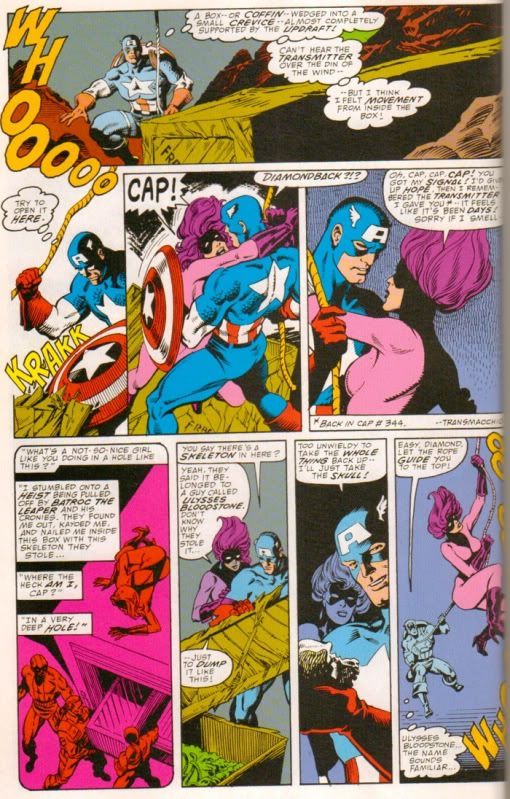 The two travel back to Avengers Island to do some research. Well, Cap does research while Diamond moons over him and watches his butt.
Using the skull as a beacon they fly to the amazon basin and parachute out.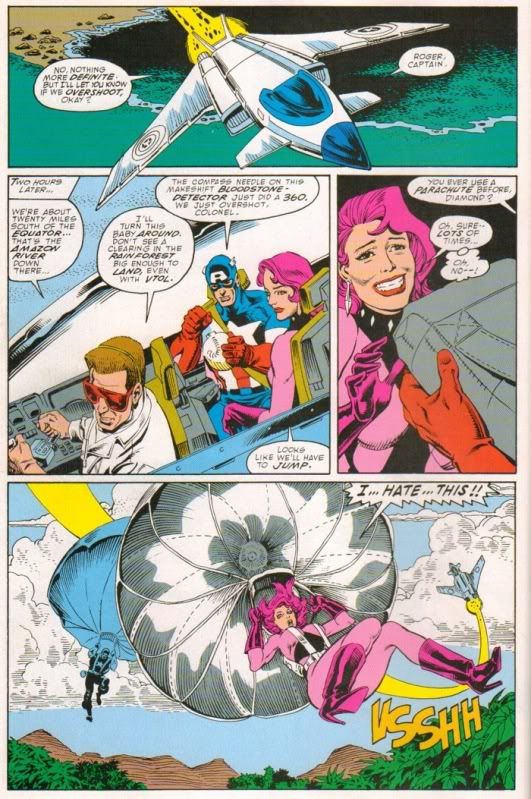 Remember girls, if you don't lie about being able to do incredibly dangerous things like parachuting into trees, he won't fall in love with you.
This turns out as well as one would expect, and she experiences some more self doubt.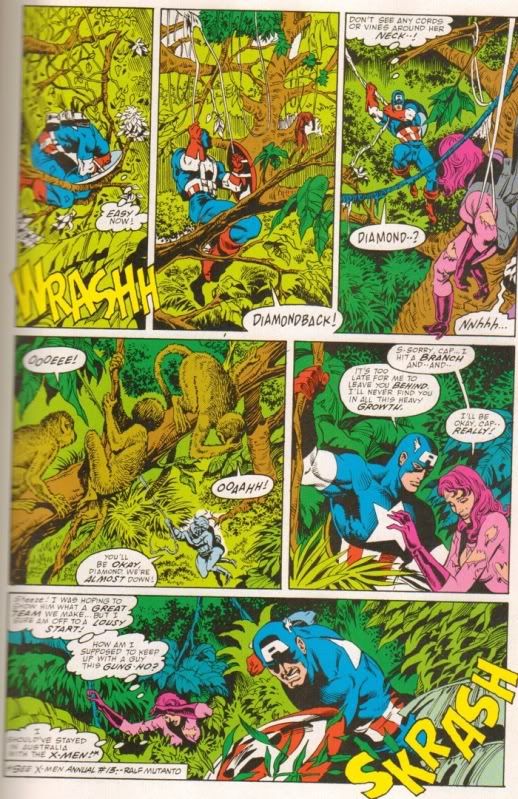 Wow, high heels aren't well suited to the amazon, who knew?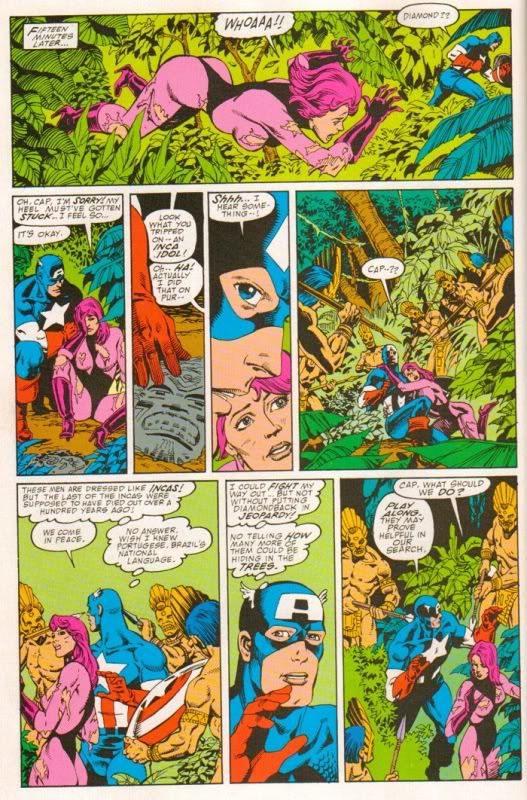 The Incas take them to a temple where they find that Batroc and crew & Zemo have been similarly overcome by guys with spears, and have been strapped onto a "Wheel of Death" Cap and Diamond are shot from behind with darts laced with curare, and the second chapter ends.
Will our heros escape? Will we find out how the Wheel of death works? Will Diamond get her costume torn more? Tune in next time to find out!