ebailey140 posting in

scans_daily
As we saw in the preview pages, here...
http://scans-daily.dreamwidth.org/2912371.html
...Steph was considering all sorts of possibilities for Batarang designs...
She's named that Nolantech tank of hers the Compact. It also has an urban camouflage mode where it appears to be a normal (though eggplant) car when not in use.
She deduces, from their previous encounters, that while his suit gives Slipstream super speed, his brain, and therefore reaction times, still function at normal speed. How to take advantage?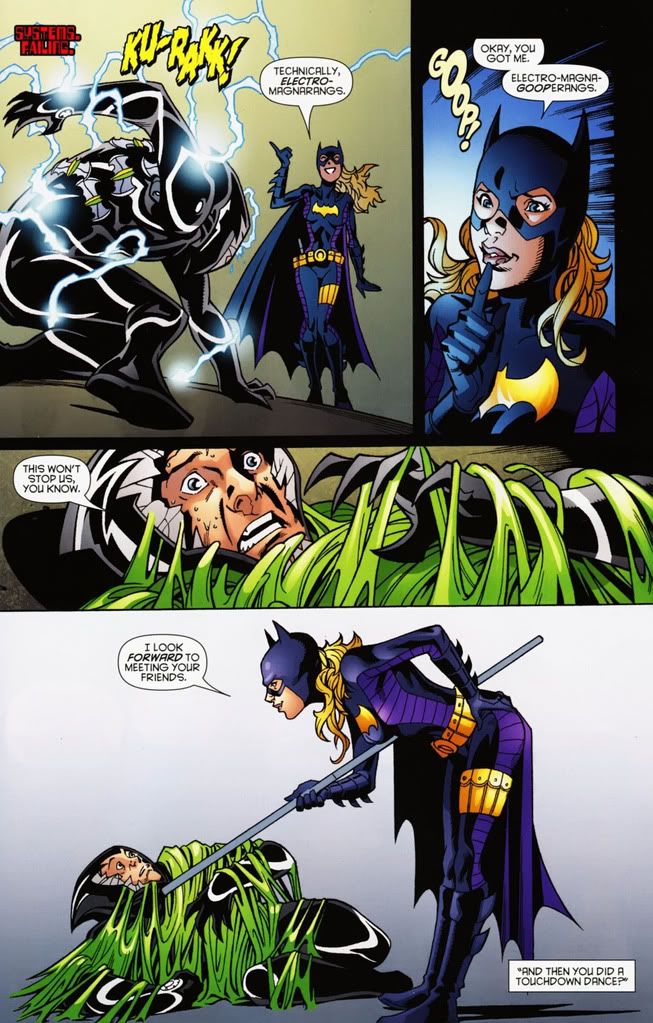 This
is
someone who used to have to make whatever equipment she had on hand work, so she's learned to be creative.
Anyway, since his reaction times were normal, he couldn't make the quick adjustments a Flash could make. So, she just needed to step out of his path.
We still don't know who the mysterious person behind the Reapers is, though Steph realizes the attempted heist was to finance something bigger.