goggle_kid.insanejournal.com posting in

scans_daily
Ok... We all love the Marvel Adventures line of comics.
But there was a time not that long ago when Marvel Adventures (originally called Marvel Age) was completely superfluous essentially consisting of lame retelling of old Lee/Ditko stories modern art.
Then something amazing happened.
Type your cut contents here.
Ok so the story starts out with Spider-Man fighting the ALL-NEW, ALL-STARTLING CHARACTER FIND OF 2005... The most startling villain imaginable! THE STREET!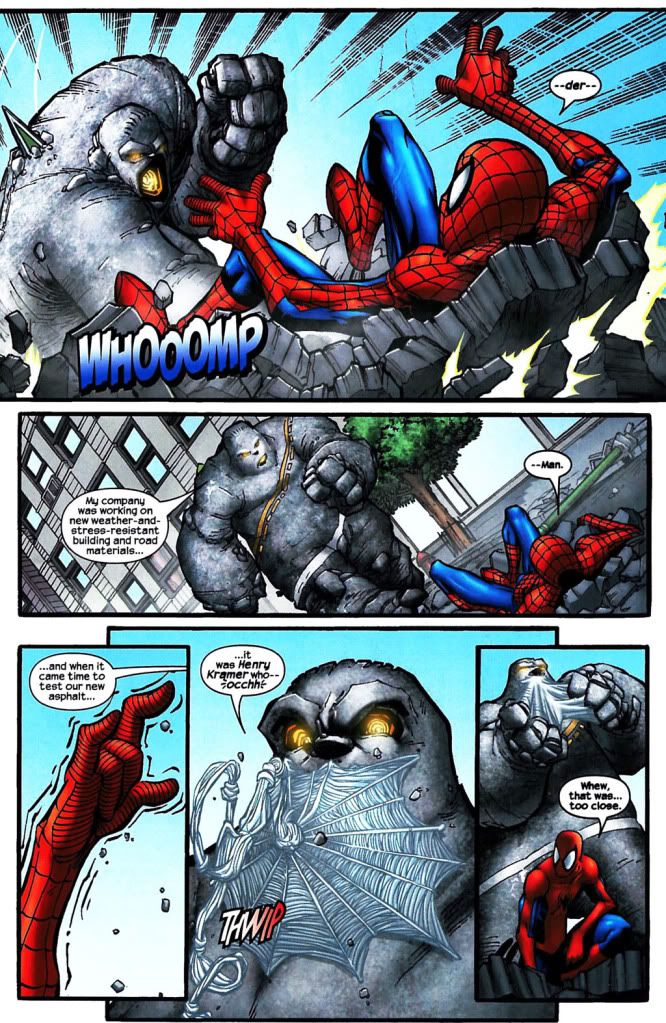 The Human Torch attempts to lend a hand, but Street gets away. The two heroes bicker for a bit and Johnny Storm goes home and starts peaking around Reed Richards lab. Will he be able to resist the red button? The red, shiny candy like button?
Johnny needs help...
Spider-Man reluctantly agrees to help. The heroes end up fighting THE STREET (who is still explaining his origin story) two more times. Then something amazing happens.