joysweeper posting in

scans_daily
I've been reading Marvel Star Wars. It's much better than I expected it to be, especially past the first few issues. It's just
fun
.
Also, Leia is a troll. Part of a page from Star Wars Annual 1:
The Long Hunt/A Duel of Eagles
. After that is five pages from another issue.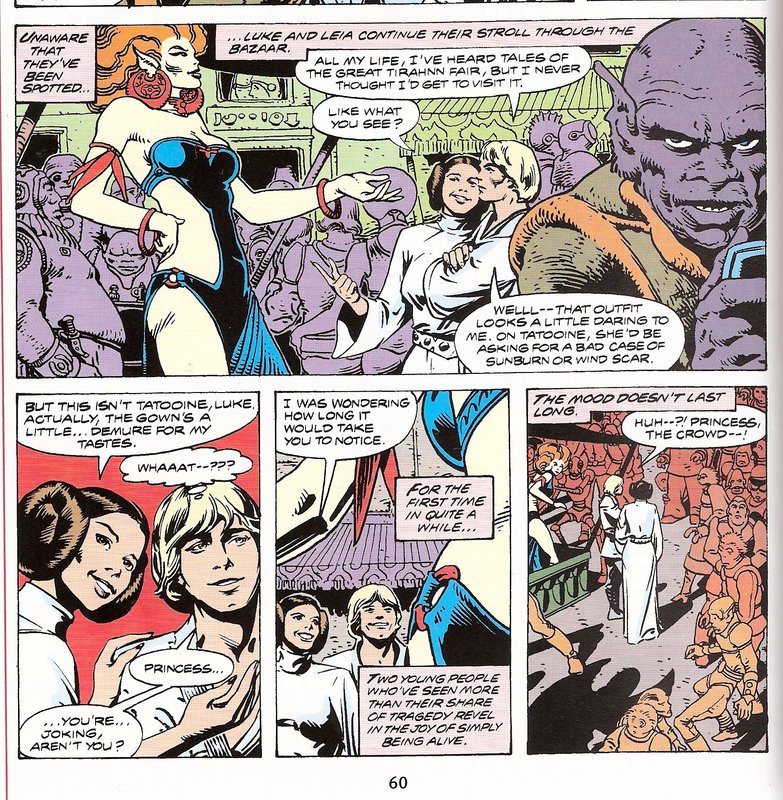 ...and Luke's prudish, apparently. I guess it can't be helped, given his homeworld.
He is also a bit of a troll himself. Five pages from
Hello, Bespin, Goodbye
. That woman he's with is his wing guard, Shira Brie, who... has some importance in the 'verse.