ebailey140 posting in
scans_daily
...and not all of them are quite on the level of the Joker and Two-Face.
"He said his name is what?"
The Gotham press, however, assumes they
all
are as dangerous as the Joker...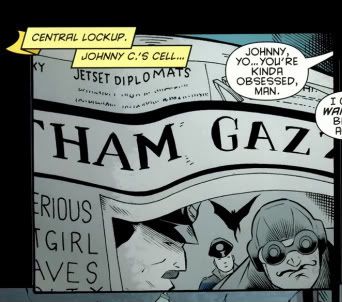 Makes you wonder how they report
this
guy...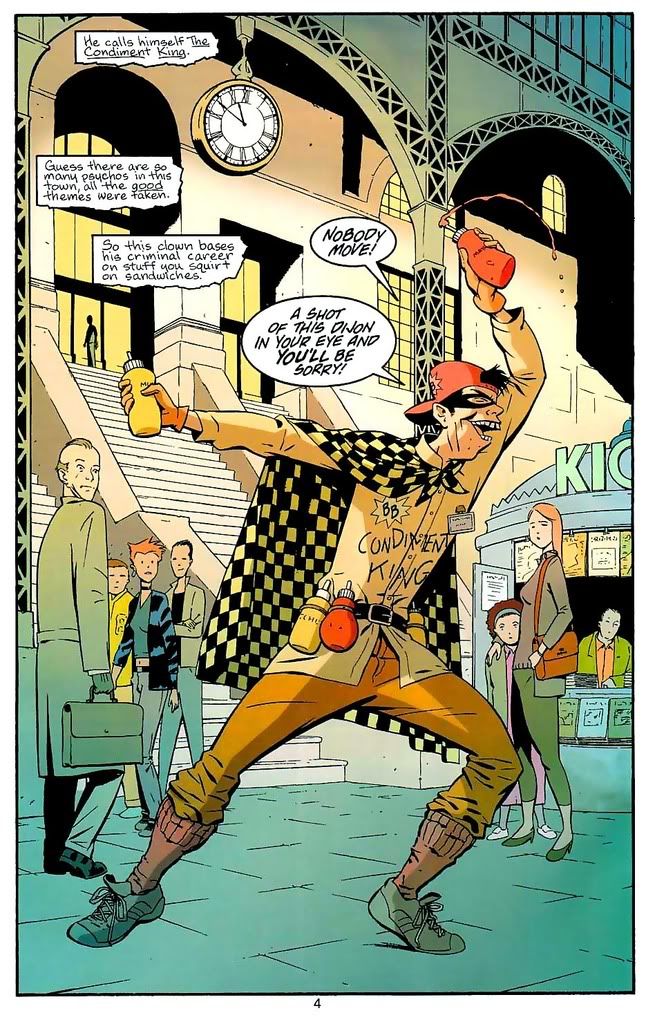 So, some good things can come from facing dangerous menaces such as this, if you're Dick Grayson.
Maybe it's Bruce, himself, that tries to enhance the reps of his less impressive foes...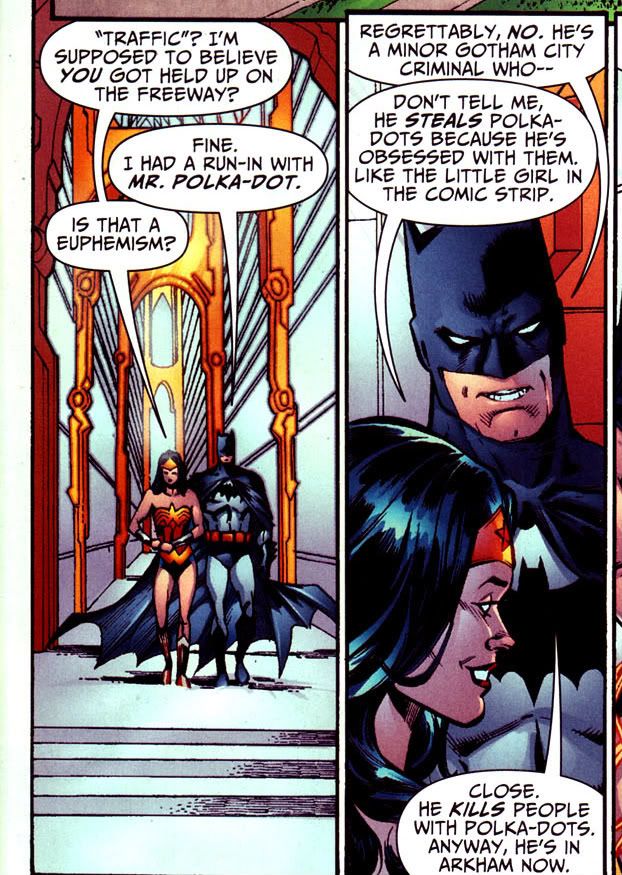 But, there are some images that even Bruce can't help...
And, any look at the less impressive members of the Batman Rogues Gallery isn't complete without this one...
Yet, demonstrating that just fighting Batman can make your rep, someone actually thought Crazy Quilt was a legacy worth taking over.
Scans from Batgirl #12, Batgirl: Year One, and Justice League of America (2009) #21.